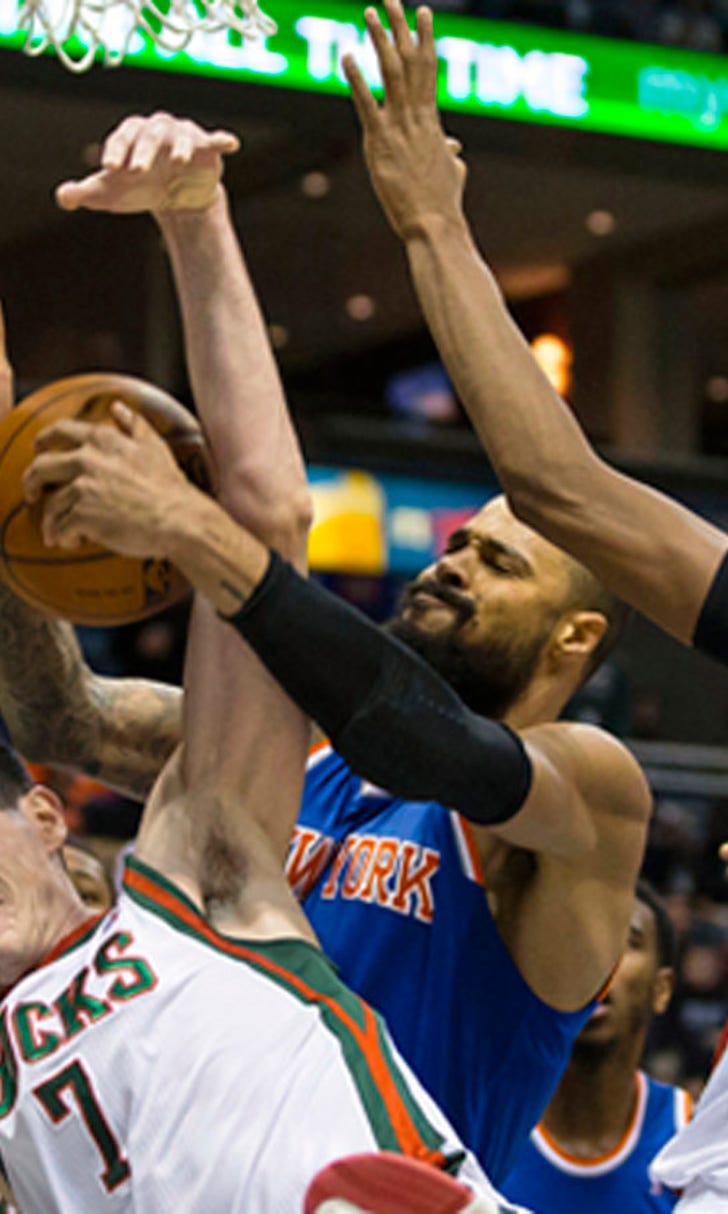 Knicks outlast Bucks 107-101 in double OT
BY foxsports • December 18, 2013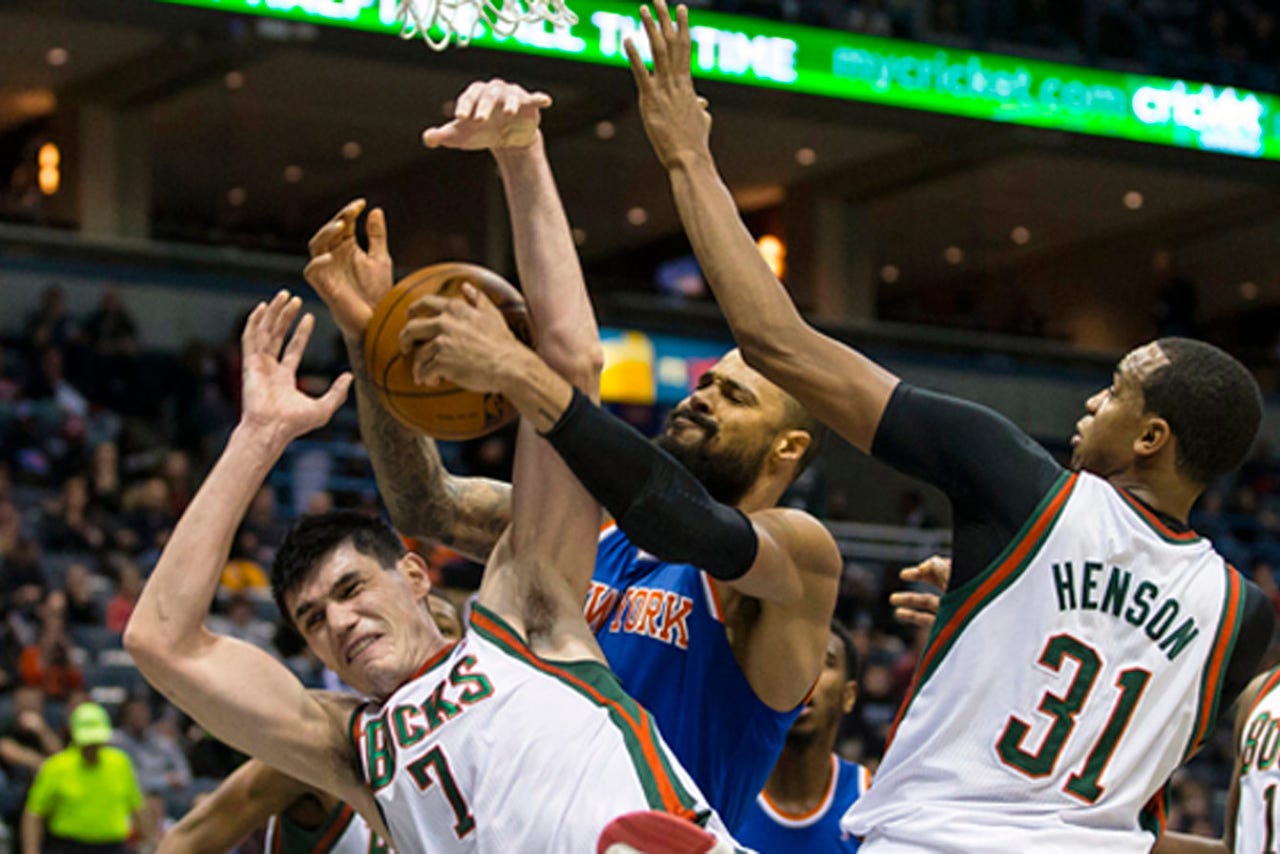 MILWAUKEE (AP) -- Tyson Chandler returned from injury and J.R. Smith hit a go-ahead jumper in the second overtime and the New York Knicks beat the Milwaukee Bucks 107-101 on Wednesday night.

Carmelo Anthony scored 29 points and Beno Udrih added a season-high 21 for the Knicks.

Chandler, who had been out since Nov. 5 with a non-displaced fracture of his right fibula, had nine points and nine rebounds. Smith had 19 points.

Brandon Knight scored a career-high 36 for the Bucks, who have lost four straight. John Henson had 20 points and 14 rebounds while Khris Middleton added 20 points.

New York took a 99-98 lead on a jumper by Smith with 3:07 left in the second overtime. Anthony then hit a pair of free throws for a three-point lead with 1:32 left.

Knight missed a three-point attempt, giving the ball back to the Knicks, and Anthony hit a 3-pointer with 50.1 seconds left to put the game away.

Points were hard to come by late in the fourth quarter and in both overtimes, but both teams had their chances.

Ersan Ilyasova hit a pair of free throws for Milwaukee to tie the game at 87 with 31.5 seconds left. Udrih missed a short jumper, giving the Bucks a shot at the win with 19.2 seconds remaining. But Henson and Middleton both missed, sending the game into overtime.

With the Knicks trailing by one in overtime, Udrih hit a three-pointer for a two-point Knicks lead with 2:49 left. The teams traded several empty possessions, including a dribble out of bounds by Anthony, before Chandler tied up Knight and won the jump ball, giving the Knicks a chance to close out the game with 33.3 seconds left.

But Anthony missed a shot, Chandler grabbed the rebound and Andrea Bargnani missed, giving the ball back to the Bucks with 11.3 seconds remaining.

Henson then tipped in a wild Knight miss, tying the game with 0.3 of a second left. Anthony missed a quick turnaround jumper, and the game went into double overtime.

Chandler's return was a boost for a Knicks team that continues to struggle with injuries. Guard Pablo Prigioni was out with a toe fracture, and the Knicks were without Amar'e Stoudemire.

Amid concern about the state of his knee, Stoudemire tweeted Tuesday that he "wasn't injured" and was missing the trip to Milwaukee because he had played six games in the previous nine days with two back-to-backs.

Rookie Giannis Antetokounmpo made his first career start for Milwaukee.

The Bucks took the 19-year-old native of Greece with the No. 15 overall pick in the draft, and he has impressed early on in the season with his ability to adapt quickly to the NBA -- and provide highlight reel-worthy plays for a franchise desperately in need of excitement.

Antetokounmpo was taken out of the game relatively early in the first quarter, but showed a flash of his ability when he returned in the second with a putback slam dunk, rebound and assist on a layup as the Bucks kept the game close.

Antetokounmpo also converted a three-point play off an impressive slam dunk in the third.

NOTES: Guard O.J. Mayo was attending his grandmother's funeral and did not play for Milwaukee. ... Antetokounmpo is the youngest player to start a game in team history, and the youngest player to start an NBA game since Andrew Bynum in 2006, according to the Bucks' PR staff. ... Raymond Felton (strained left hamstring) did not dress and Kenyon Martin (strained abdominal muscle) did not make the trip for New York. 
---