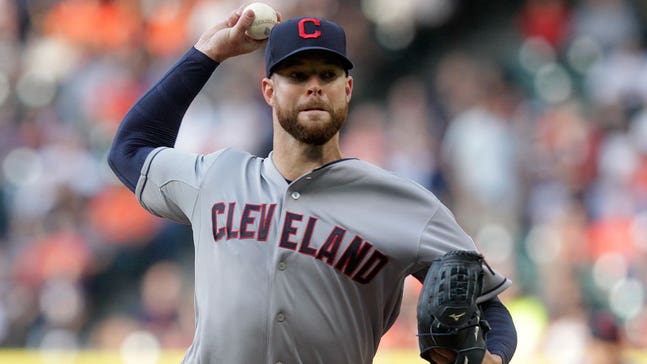 Kluber continues to search for first win
Published
May. 2, 2015 9:23 a.m. EDT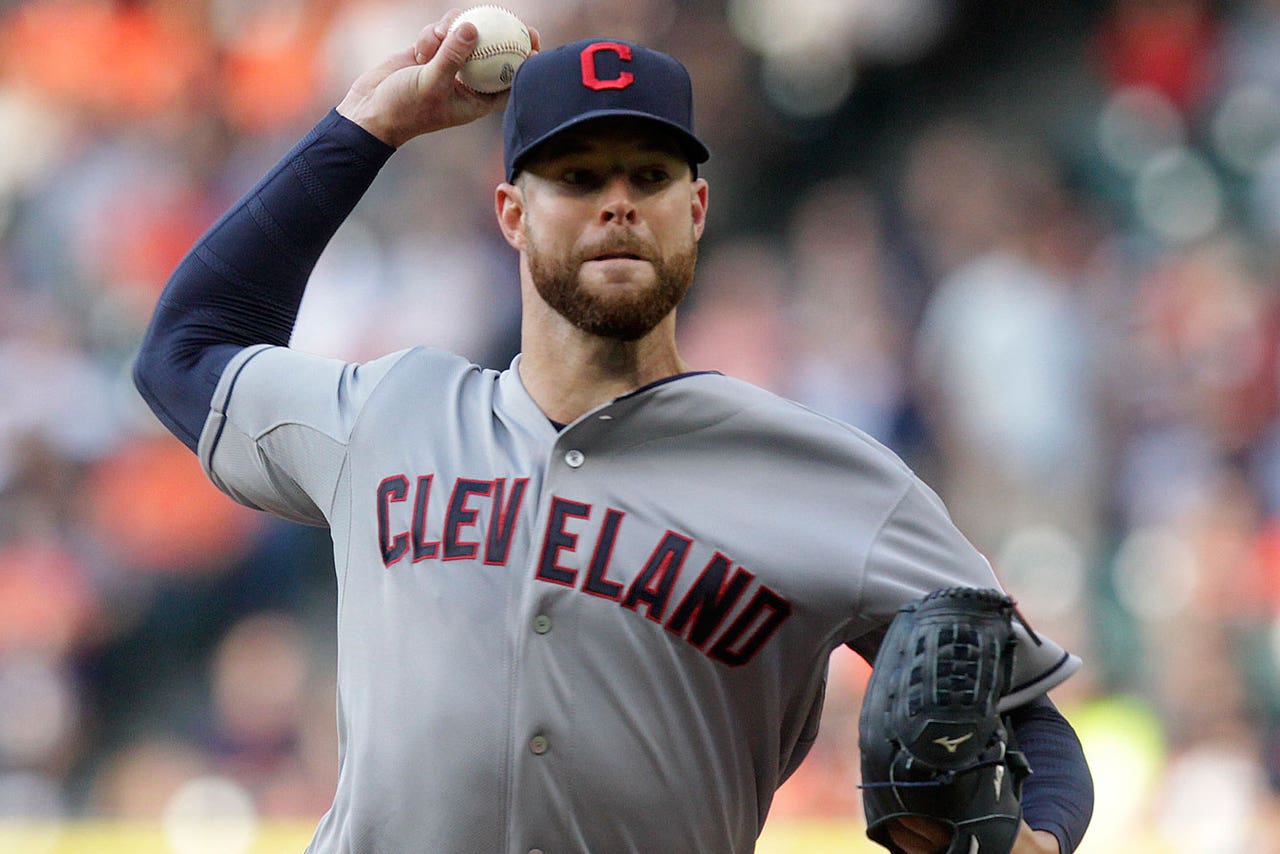 Considering how well things unfolded last season, Cleveland Indians manager Terry Francona is confident Corey Kluber will overcome another rough start.
That's assuming his teammates can help him out.
The Indians try for a sixth time to win their first game with the reigning AL Cy Young Award winner on the mound Saturday against the visiting Toronto Blue Jays.
A year ago, Kluber went 2-3 with a 4.14 ERA in six April starts then 16-6 with a 2.13 ERA in his last 28 to become Cleveland's third Cy Young winner in eight seasons.
"He's about where he was last year at this time," Francona told MLB's official website. "I do think with Klubes, we've seen it, when he gets on a roll, he'll be better.
"There is never a question about Corey's effort, and I'll take him any day of the week."
Though Kluber (0-3, 4.24) has allowed 12 runs and 23 hits over 12 1-3 innings while losing his last two starts, the Indians (8-14) have managed seven runs overall with him on the mound and been shut out twice.
The right-hander is trying to avoid becoming the first pitcher since Frank Viola in 1989 to have his team lose his first six starts the season after winning the Cy Young.
Publicly, Kluber seems more concerned with the welfare of his team and not himself.
"The way things are going is frustrating," he said. "I don't focus as much on me, individually, as I do on the team as a whole."
Kluber, who went 1-1 with a 3.95 ERA against Toronto in 2014, hopes his teammates stay hot after they had 13 hits during Friday's 9-4 victory. Brett Hayes hit a three-run homer, Michael Brantley delivered a two-run shot and Jason Kipnis had a solo drive to help Cleveland move on from a dismal April.
"I always feel like the next day, regardless of what month, let's go play today's game," Francona said. "Normally when you're looking for those types of things, you need to look for them, because you're scuffling. Regardless of how many days are in April, if we play well and win, we're all for it."
After failing to homer in their first five games at Progressive Field, the Indians have seven in the last five.
Brantley, 5 for 9 in the first two games of this series, is batting .367 with two home runs and seven RBIs in his last eight at home against the Blue Jays (11-13).
The Indians get their first look at Aaron Sanchez (1-2, 5.03), who allowed four runs in 5 2-3 innings of a 6-5 walk-off loss at Boston on Monday.
Josh Donaldson homered to lead off Friday's game and Kevin Pillar went 2 for 4 with two RBIs for Toronto, which blew an early three-run lead to fall to 2-6 on its 10-game trip.
After going 0 for 10 in the first three games of the trip, Pillar is 9 for 20 with five extra-base hits and five RBIs in the last five.
"The reports we all had in the minor leagues is that this kid can flat-out play," manager John Gibbons said. "Now, the big difference is that he's out there everyday. He wasn't the last couple years, he was playing a platoon role and facing lefties and there aren't many lefties. Now he's playing everyday and he's settled in. He's been tremendous."
Donaldson is 3 for 9 with a home run against Kluber.
---