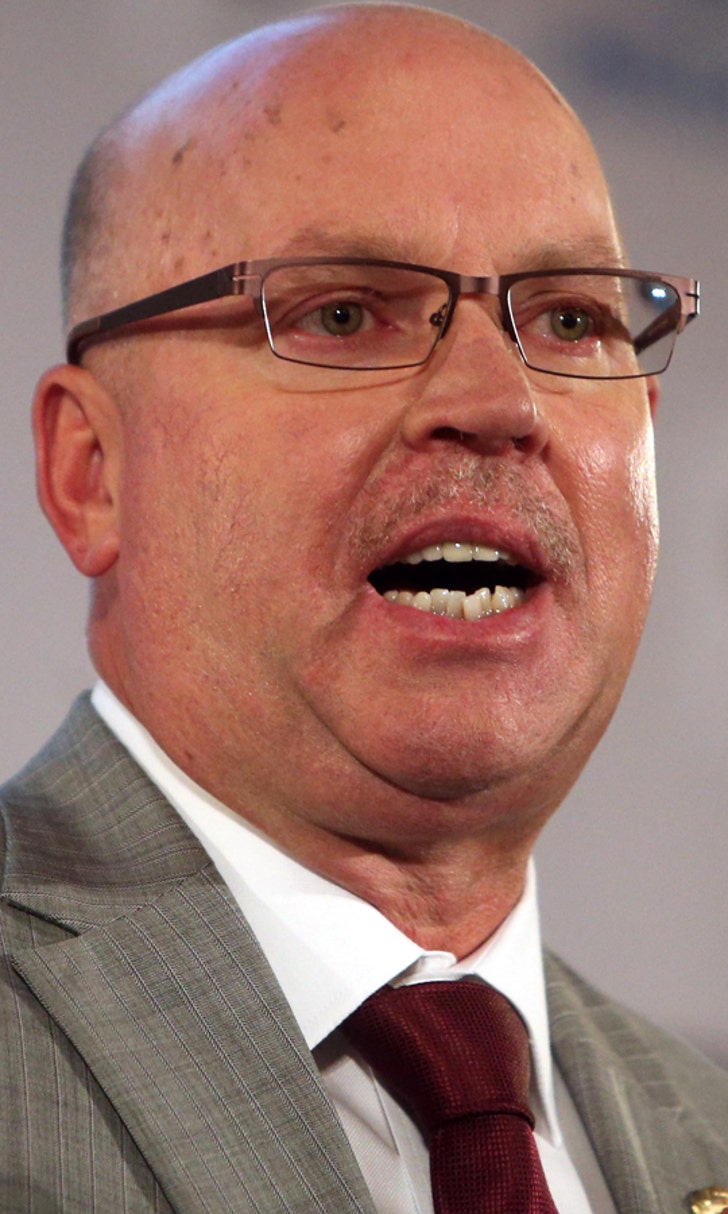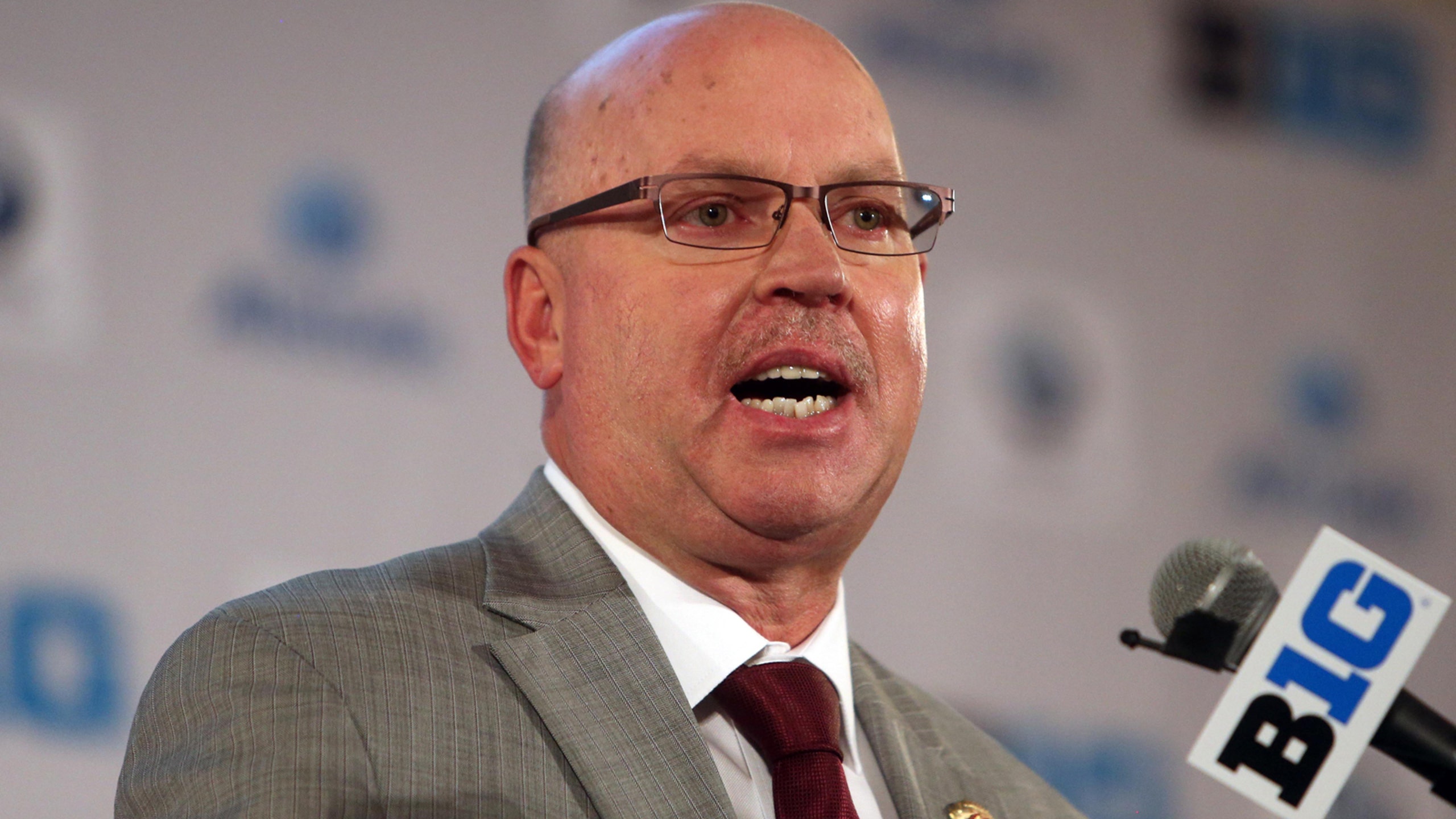 Kill content with Gophers' 2015 recruiting haul
BY foxsports • February 4, 2015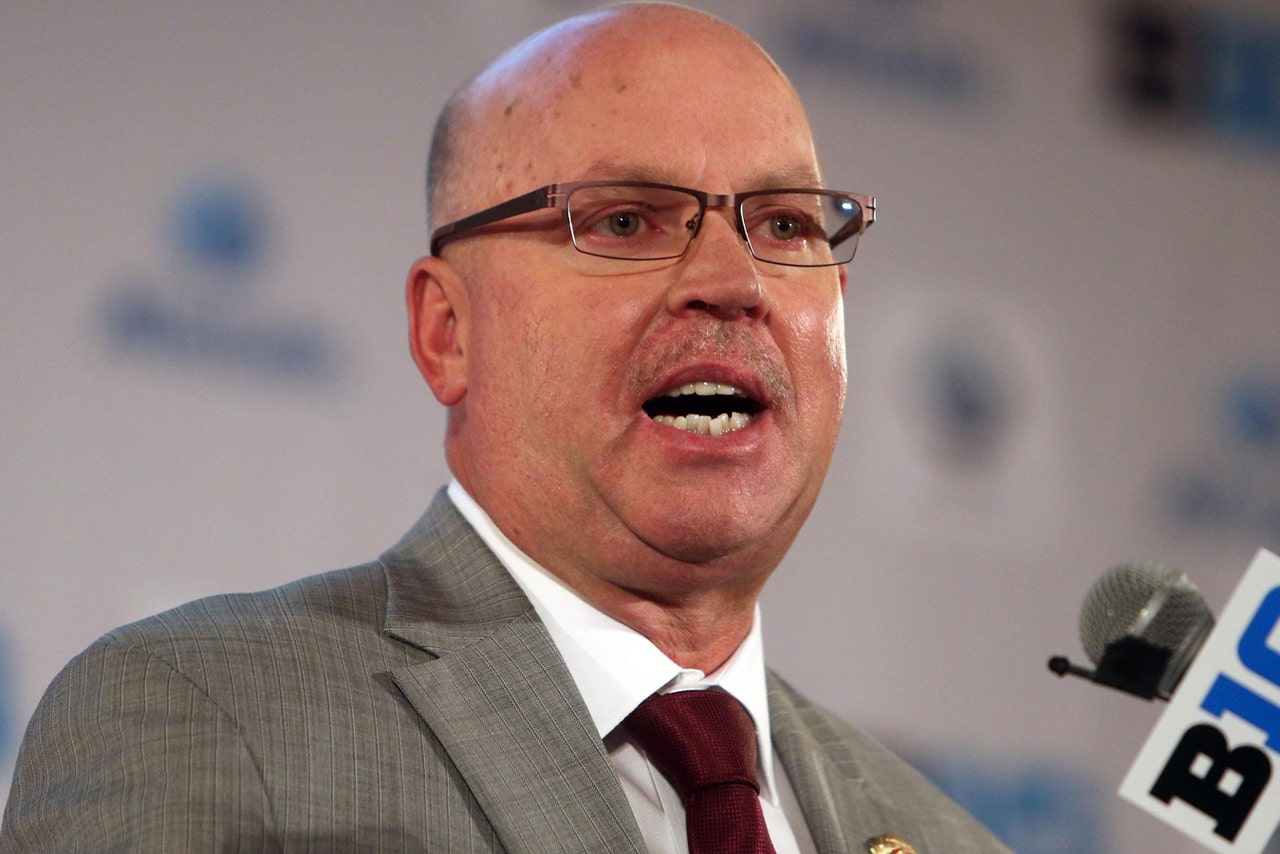 MINNEAPOLIS -- The University of Minnesota football team didn't land any five-star recruits on Wednesday's National Signing Day, but that doesn't bother head coach Jerry Kill in the least.
In fact, it's always been Kill's style to try to find so-called diamonds in the rough -- players who perhaps flew under the radar for one reason or another. The star rankings don't matter much to Kill and his coaching staff, a fact that's as true Wednesday as it was when Kill landed his first recruiting class four years ago. They do just fine by signing two-star and three-star kids and coaching them up to perhaps exceed their initial star rating.
"Every coach in America says, 'This is the best recruiting class we've ever had.' There's never been any bad ones," Kill said Wednesday after signing 24 recruits to this year's class. "But our coaching staff, we're pleased with what work we put in and the young men that have decided to come here and be at the University of Minnesota. I feel like we've fulfilled needs."
Most of the players in this year's Gophers class are almost universally ranked by various recruiting websites as three-star recruits, with a few two-star kids mixed in. The one exception is safety Dior Johnson, a safety from Southfield, Mich., who earned a four-star rating from Rivals.com; Scout.com and 247 Sports both ranked him as a three-star recruit.
Johnson was one of several defensive backs in this year's class, as the Gophers look to replace the loss of safety Cedric Thompson and cornerback Derrick Wells to graduation. In total, seven of the 24 commits are defensive backs. The Gophers' secondary has gotten better every year under Kill and defensive backs coach Jay Sawvel, so that was once again a point of emphasis in recruiting.
"We're going to have a great secondary this coming year," Kill said. "But with that, we lose some critical players next year, so we brought in this class to help take care of those needs."
Minnesota also added a trio of running backs Wednesday, including Canadian product Jonathan Femi-Cole. Also in that group is Fargo, N.D., three-star recruit James Johannesson, arguably the top prospect out of North Dakota. Shannon Brooks, a Georgia native, is the third running back in the Gophers' class of 2015.
Following two solid seasons from running back David Cobb, the Gophers will need to find a new starting tailback to take over for Cobb in 2015. The new additions, along with current backs Rodrick Williams, Berkley Edwards and Jeff Jones, should make for good competition heading into the season. Kill believes Femi-Cole is a recruit that is a bit under the radar, perhaps because of the fact that he played in Canada.
"That's going to be a war zone on that deal," Kill said. "We've got some players in that group."
The Gophers have just two Minnesotans in this year's class of 24 players, and both are offensive linemen. Tackle Bronson Dovich is a three-star recruit from Chaska, while Nick Connelly is a three-star tackle from Red Wing. Last year, the Gophers had three in-state products in their recruiting class. There was just one Minnesotan in the 2013 recruiting class one year after 10 Minnesota natives stayed home to play for the Gophers.
However, it was a bit of a down year for in-state talent in Minnesota. According to most recruiting sites, only one Minnesota high schooler was worthy of a four-star rating. That was Cretin-Derham Hall defensive lineman Jashon Cornell, who made his commitment to Ohio State official on Wednesday.
After what was a bit of a dip in talent in 2015, Kill expects next year's crop of Minnesota prep players to be much stronger.
"As far as power-conference players, I think there's more next year," Kill said of the in-state talent. "It varies from year to year, but it does in Iowa; it does in Wisconsin because we're not as populated. Texas and Florida are huge populations, so the more people, sometimes the more players. But there's a lot of talented players in Minnesota. We're playing with a lot of them."
This year's Gophers class does include a quarterback: Demry Croft, a dual-threat QB from Rockford, Ill. During his senior season at Boylan High School, Croft threw for 2,011 yards and ran for 845 yards and 10 touchdowns. It's unlikely he'll battle for the starting job as a true freshman, but the Gophers are excited about the potential that the three-star recruit has.
Kill had nothing but good things to say about his newest quarterback, who ran the 40-yard dash in 4.6 seconds at a camp the Gophers held for recruits. Though Croft switched from receiver to quarterback during his junior year, he possesses plenty of skills that intrigued Minnesota.
"When he started throwing the ball, throwing routes, you go, 'Man, this kid's different,'" Kill said. "We were fortunate enough. I think he felt good because we were the first ones to jump out at that time. . . . He's got all the tools. You can't turn down somebody that athletic."
Of course, as is the case with any recruiting class at any school, it's too early to judge the success or failure of the Gophers' 2015 recruits. That won't be known until years from now, when they've actually seen the field -- or not, in some cases.
But as it stands on signing day, Kill and Co. are pleased with the results. Another eight-win season continued to raise Minnesota's stock, and the Gophers feel their recruiting benefitted as a result.
"When you go out and recruit, there's just a lot more people talking about it," Kill said. "I think the exposure, it certainly helps us. Winning solves a lot of problems."
Follow Tyler Mason on Twitter
---