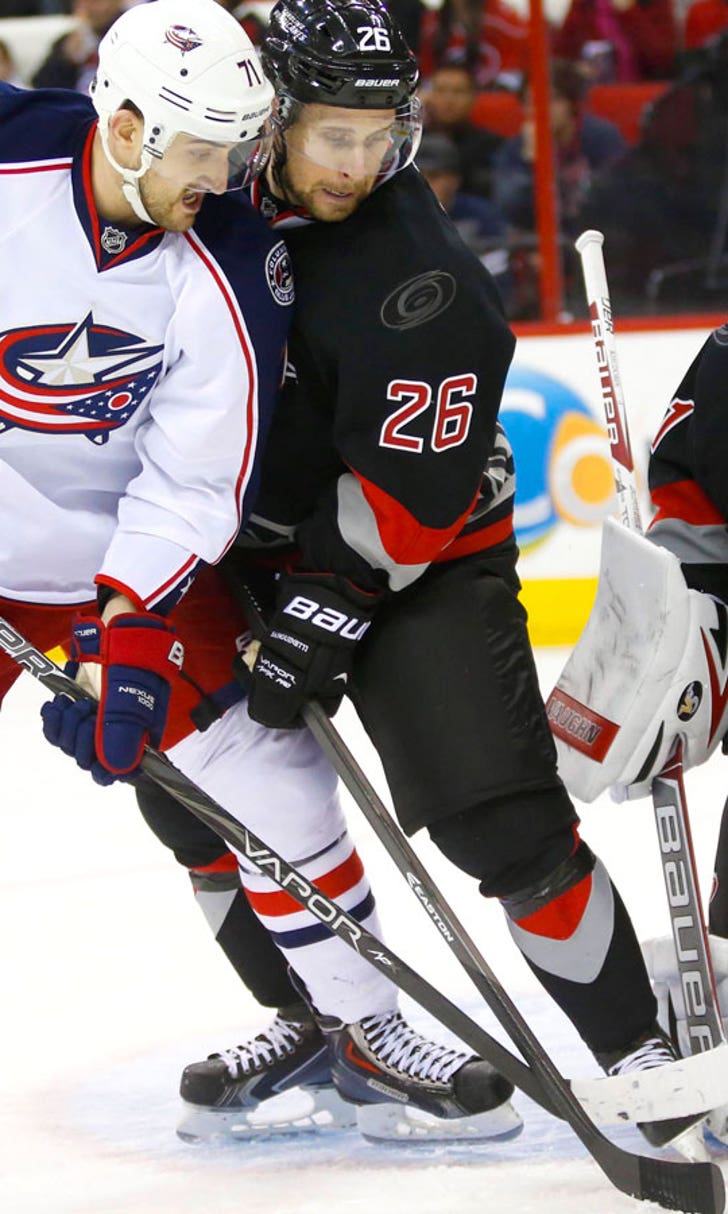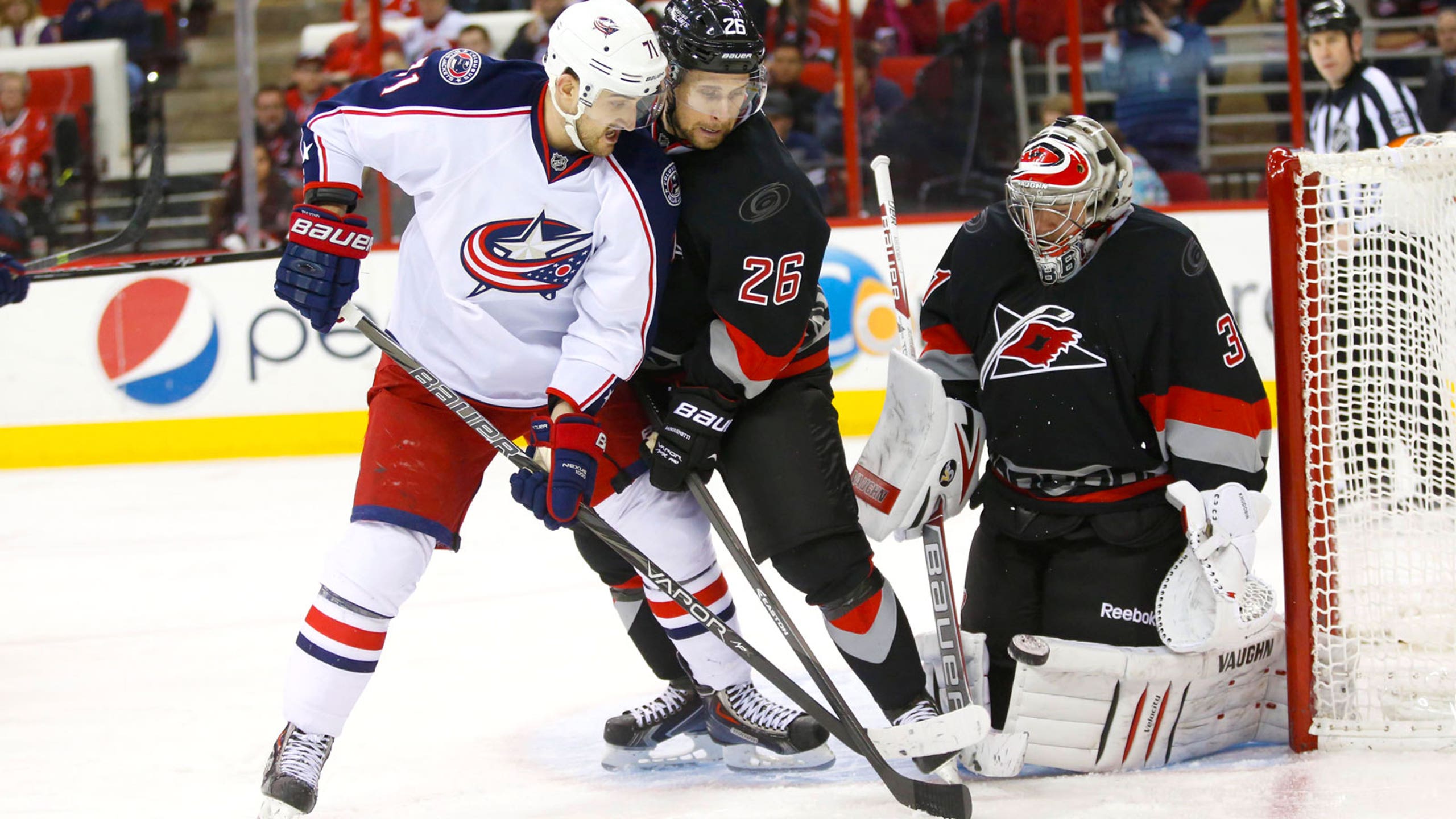 Khudobin fueling Canes' dash to playoff contention
BY foxsports • January 28, 2014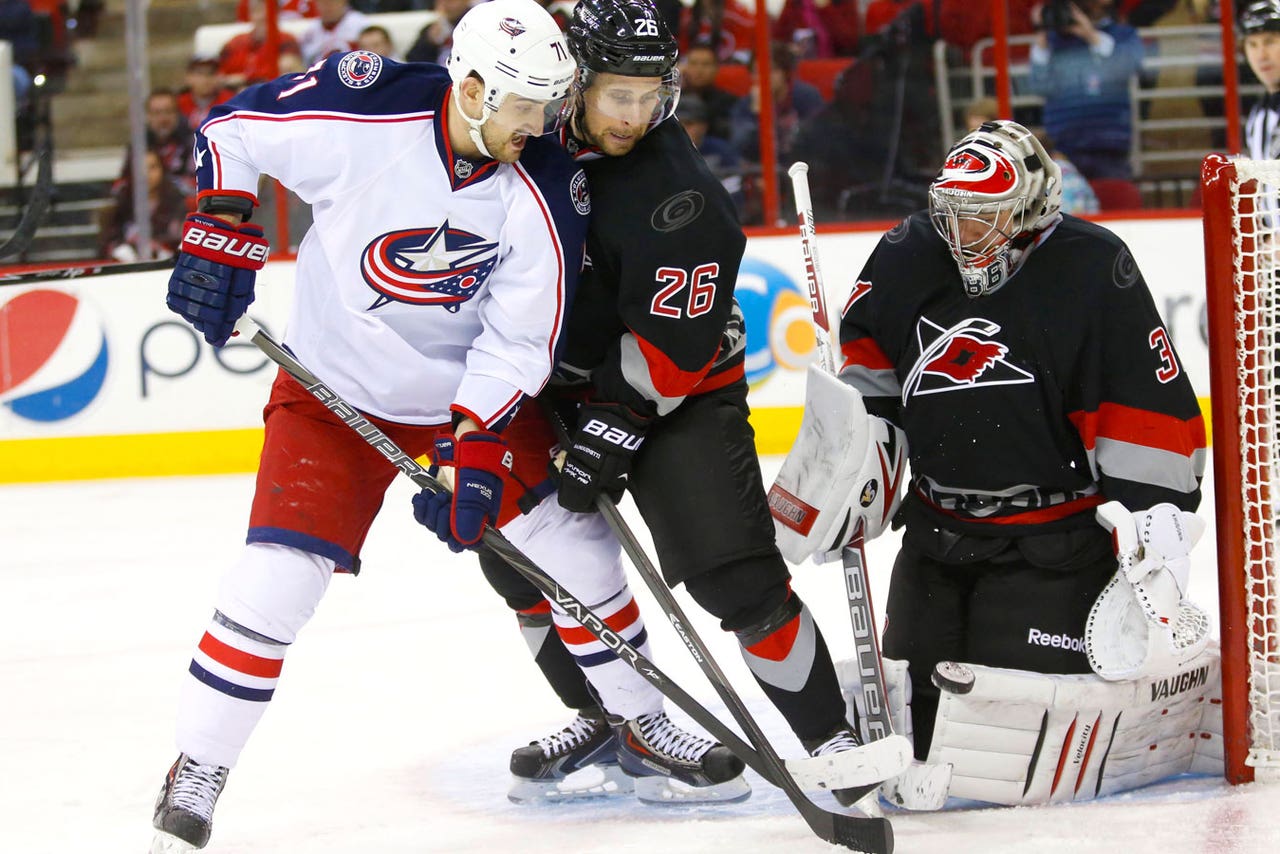 It might not be a coincidence that the Carolina Hurricanes' resurgence has arrived at the same time of goalie Anton Khudobin regaining his health.
After going 2-0 in the first three games (an injury prompted an early exit from his third outing), Khudobin did not play between Oct. 13 and Jan. 2. Since returning, he has taken the ice in every 'Canes contest, flashing a 9-3 record in that span.
If he were eligible for the league leaders in the goaltending statistical categories (minimum of 17 games required), Khudobin would rank sixth in save percentage (.926) and eighth in goals-against average (2.18).
To use a metaphor, coach Kirk Muller is riding the horse that has the 'Canes in the hunt for the Stanley Cup playoffs. Prior to Tuesday's clash with the Montreal Canadiens, the 'Canes ranked seventh in the Eastern Conference, third in the Metropolitan Division.
If the season ended today, the Hurricanes would be slotted in a first-round playoff matchup with the New York Rangers (two points behind, but two fewer games).
As regular season games go in January, Carolina's come-from-behind win over Columbus (Monday) was absolutely crucial. In a so-called four-point game, the 'Canes gained a point in the standings against the Blue Jackets -- instead of falling three points behind if they had lost in regulation.
Carolina trailed 2-0 early on but got three third-period goals in a span of less than three minutes to earn the exhilarating win.
After Columbus scored on two of its first three shots, Khudobin slammed the door, stopping the next 21 attempts over the final 57 minutes, 18 seconds.
"We have character and I saw that," Khudobin said. "We showed the character in the third period and scored three big goals. Didn't give up. Stuck with our plan like we're always saying and we're playing our game."
It's hard not to think of where the 'Canes might be if Khudobin didn't incur a lengthy absence (two and a half months). Cam Ward has been suffering through his second lengthy injury of the season and has the worst marks among the team's three goalies.
Justin Peters took a while to get his game in order and has a 7-9-4 record. Khudobin is 11-3.
General manager Jim Rutherford was wise to upgrade the position after Ward suffered a serious injury last season that caused him to miss much of the lockout-shortened campaign. Former Carolina goaltender Dan Ellis was not up to the job when Ward went down, going 6-8-2 with a 3.13 GAA and .906 save percentage.
The 27-year-old Khudobin, a five-year NHL veteran and native of Kazakhstan, is making the most of his first chance to be a No. 1 goalie in the NHL.
"We have to build our confidence every single game," he said. "If we're going to continue to play that way (like the Columbus game), sometimes maybe you feel good about yourself even if you lose a game. Maybe just didn't go your way. But, at the same time, good right now. Is good for confidence and we have to keep moving forward and moving and moving and moving. We can't stop."
He's right about that. The Metropolitan division is a logjam. In the division standings after Columbus, only three points separate the 'Canes from seventh-place Washington (54 points). In between also are fifth-place Philadelphia (56) and sixth-place New Jersey (55).
Even the New York Islanders, with the 14th-best record in the Eastern Conference, are within shouting distance at 50 points.
Out of those teams, Khudobin might be playing better than any other goalie. He could make the difference between qualifying and not qualifying for the playoffs.
---