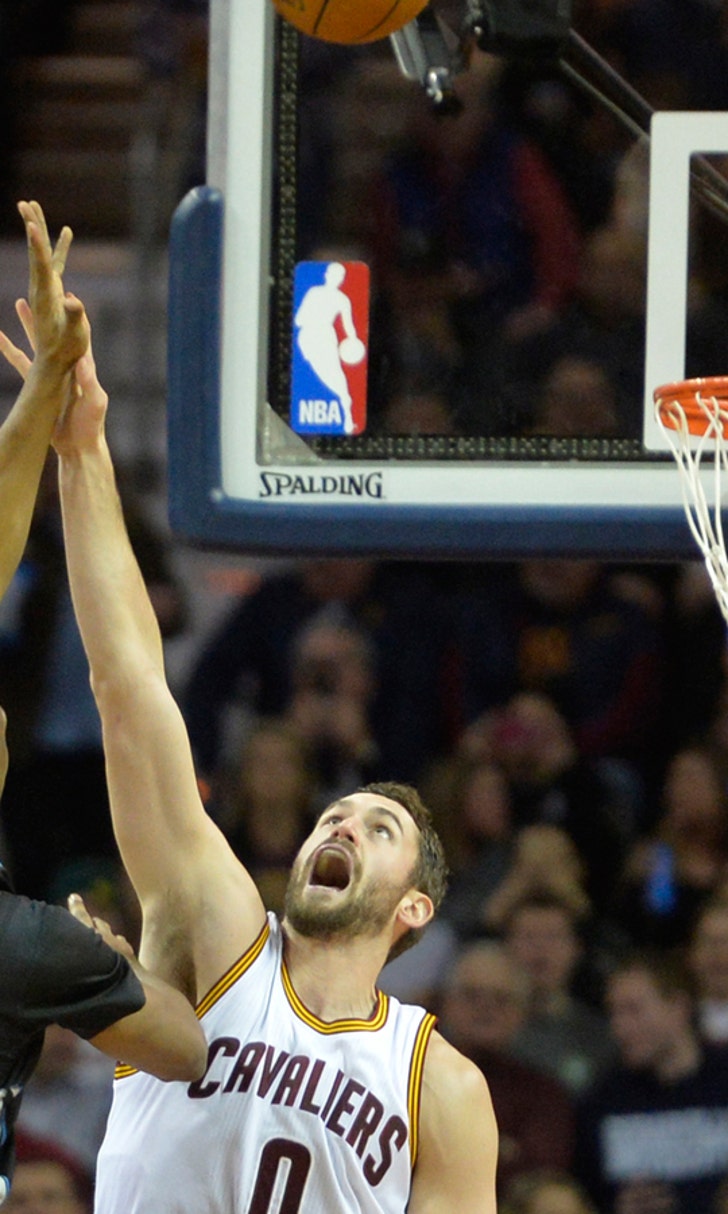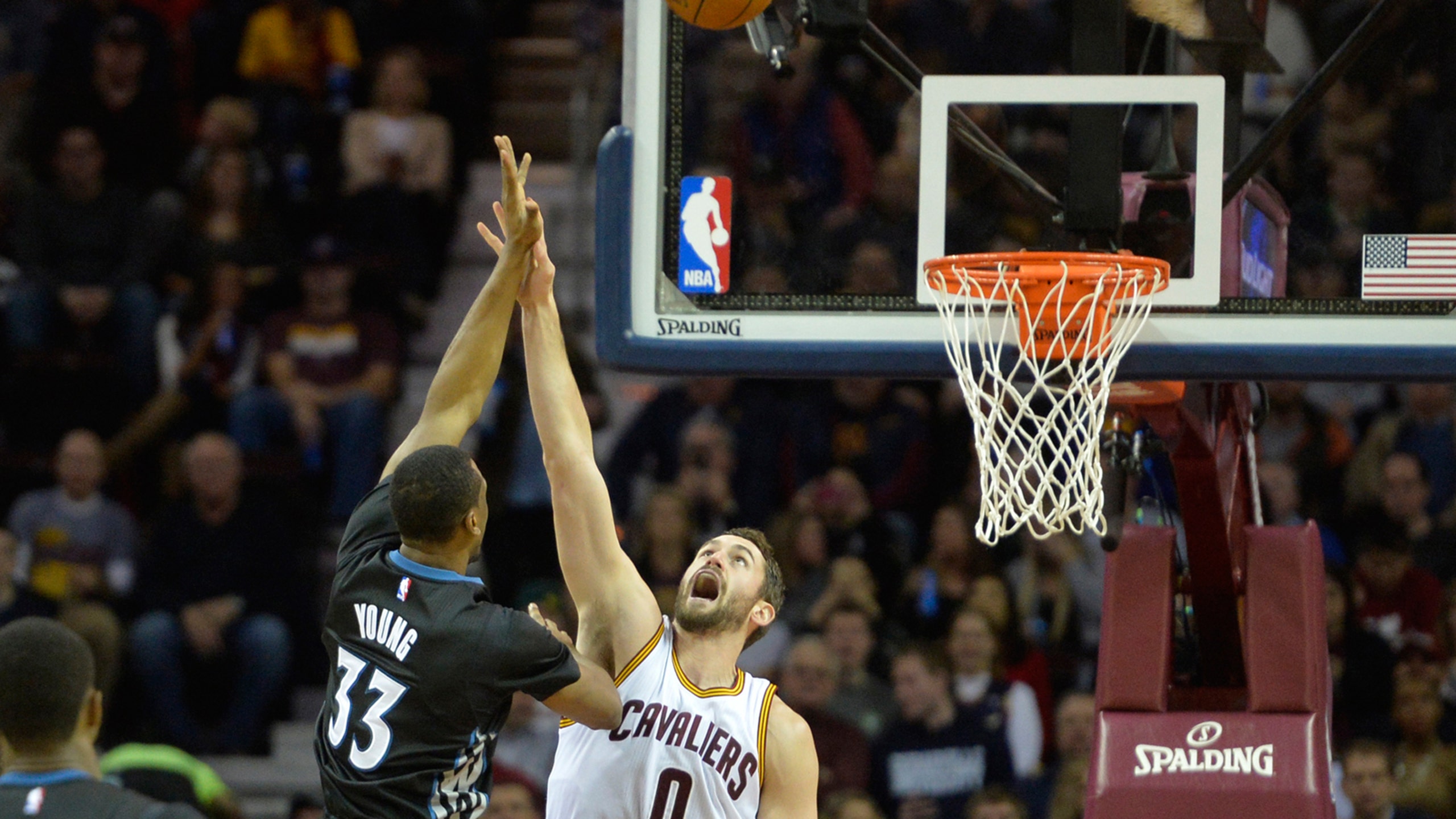 Kevin Love expects to be booed in Minnesota return
BY foxsports • January 30, 2015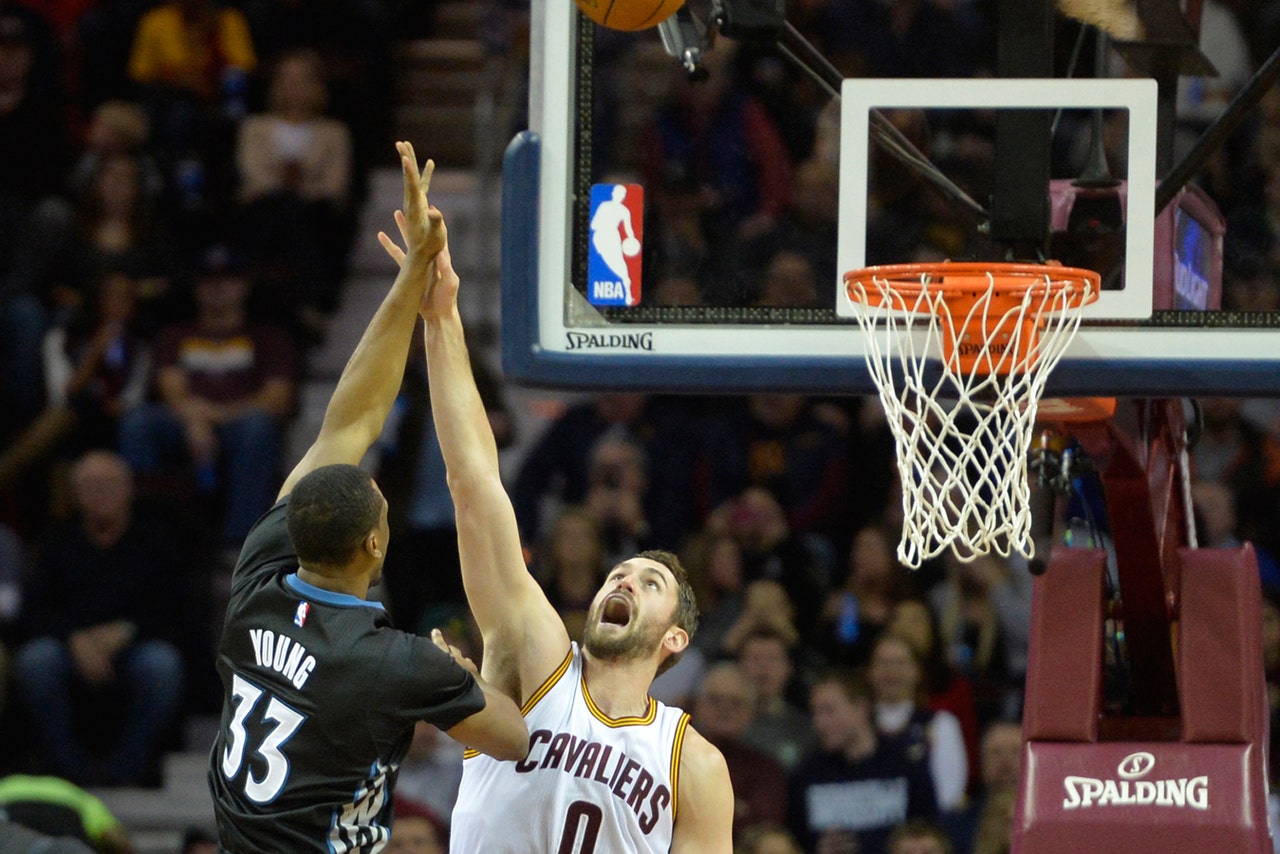 Cavaliers forward Kevin Love is well-prepared for his return to Minnesota, saying Saturday's game will give Timberwolves fans "a chance to show me how they really feel."
And what type of response does Love expect? "Boo," he said with a big smile.
Love was traded to the Cavs in August after six years with the Timberwolves. The deal landed No. 1 overall draft pick Andrew Wiggins, forward Anthony Bennett (the 2013 No. 1 overall pick) and swingman Thaddeus Young in Minnesota.
Love admitted returning to the place where his NBA career began will be a bit odd.
"I'm sure once I get there, it will be a little different feeling for me," he said. "I'll be playing on the visitor's side, going in the visitor's locker room, going to a different bench. But I haven't really given it too much thought."
Love was speaking at Friday's morning shootaround in Cleveland. The Cavs play the Kings on Friday night before departing for Minnesota.
"First and foremost, what's important is getting that win tonight," Love said. "But yeah, once the game's over, getting there tomorrow will be a little different. Instead of staying at my apartment in Minneapolis, we'll be staying at a hotel."
The Timberwolves had a little fun with Love's return, making a video entitled "The Return." It completely ignored Love, and instead was built up to feature than Cavs guard Mike Miller, another former member of the Cavs. Love said he was entertained by the video.
"That's hilarious. I thought it was really funny," he said. "Mike's one of those guys who wakes up every day and the sun's shining and blue skies. So for them to do that was pretty good. Timberwolves PR has always been very funny. I thought they did a very good job. That was fun."
Love is averaging 17.1 points and 10.3 rebounds for the Cavs, winners of eight straight. Meanwhile, the Timberwolves (8-37) sport the NBA's worst record. So it's understandable if fans are angry with Love for sort of making it known he wanted out.
And that is why he expects to be booed.
"There will probably be more of that than a mix of cheers," he said. "It's tough. ... Tomorrow will be a chance for [Timberwolves fans] to show me how they really feel."
---