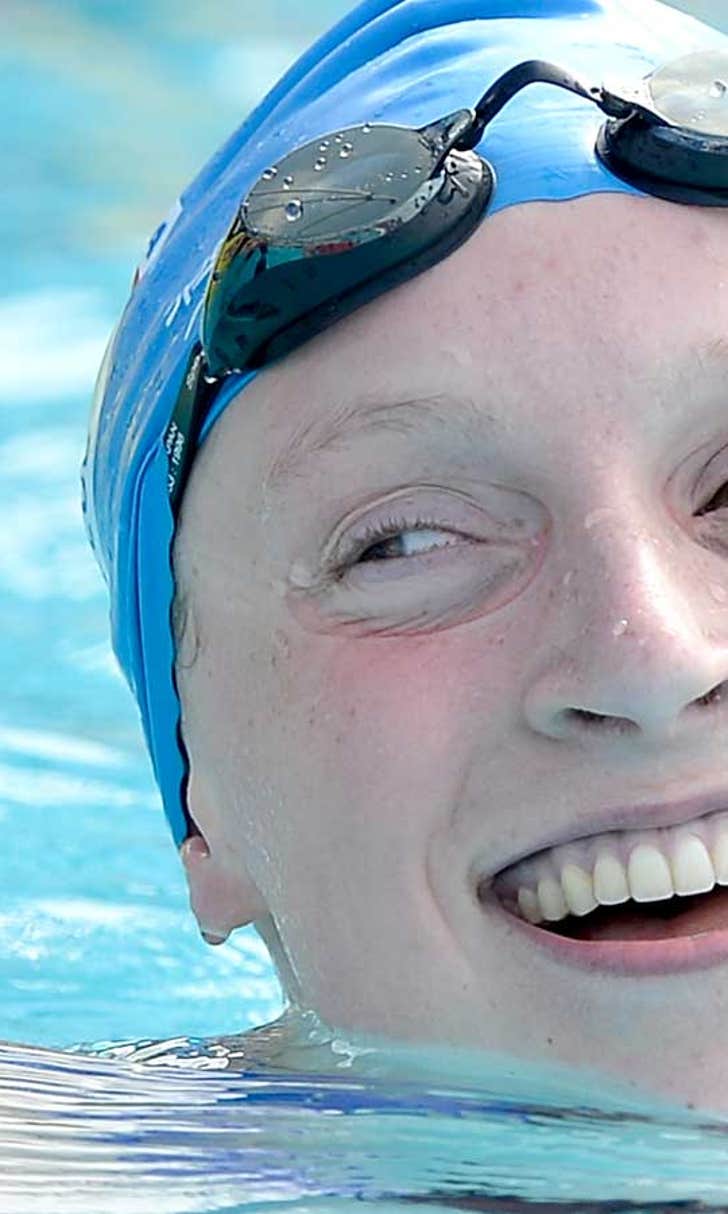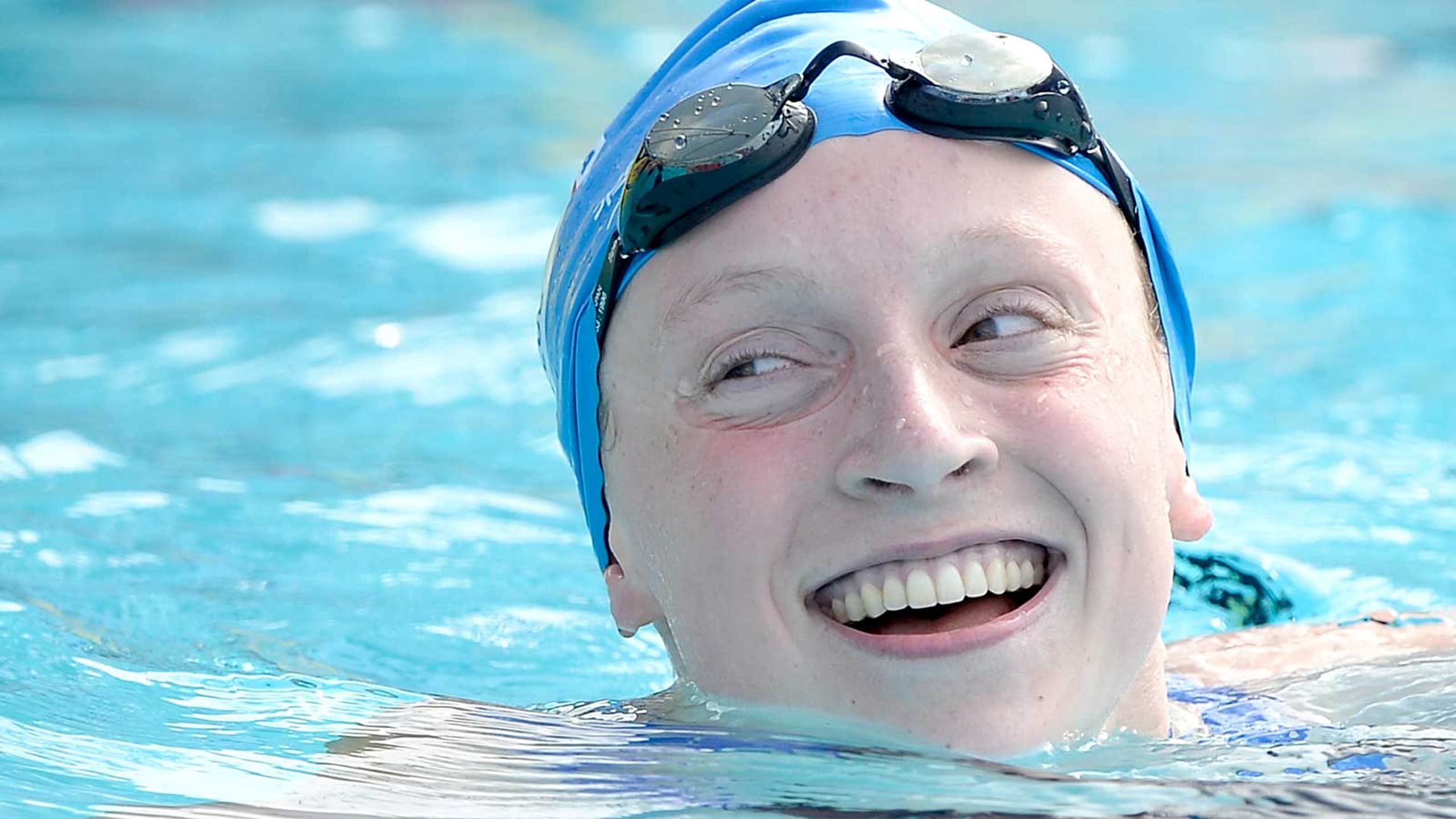 Katie Ledecky breaks world record in 400 freestyle
BY foxsports • August 9, 2014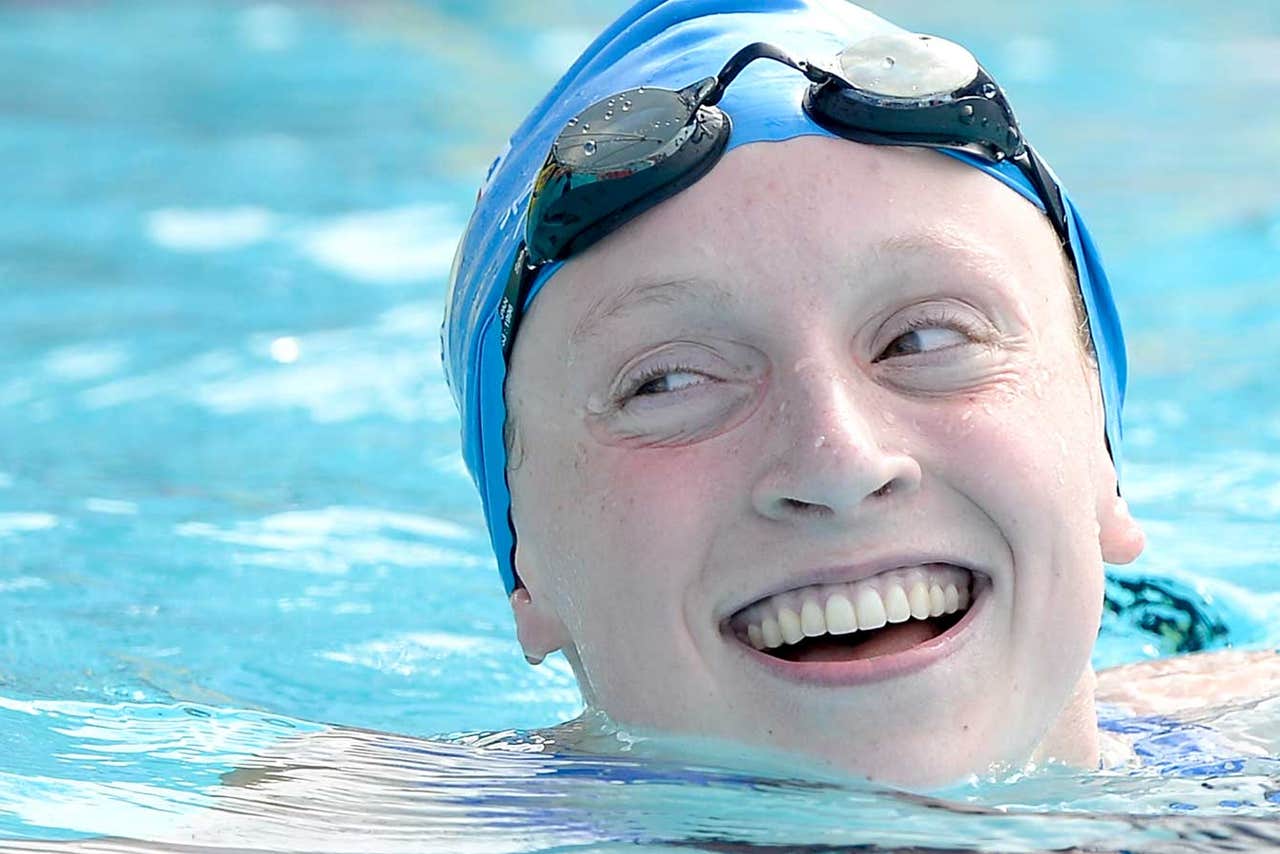 Katie Ledecky broke the world record in the 400-meter freestyle at the U.S. national championships Saturday night, impressing a downtrodden Michael Phelps who lost for the third time this week.
Ledecky, a 17-year-old from Bethesda, Maryland, won in 3 minutes, 58.86 seconds, becoming the first woman since Janet Evans to hold world marks in the 400, 800 and 1,500 freestyles at the same time.
"That is some serious speed," marveled Phelps, the most decorated Olympian in history.
Ledecky bettered the old mark of 3:59.15 set by Italy's Federica Pellegrini at the 2009 world championships in Rome, when a raft of records were broken during the apex of the high-tech suit era. Those suits were banned the following year, making world records harder to achieve.
Phelps had another bummer of a night, finishing sixth in the 100 backstroke behind Olympic champion Matt Grevers, who won in 52.75 seconds.
Phelps was seventh at the turn and touched in 53.95.
"I hate this," he groused. "Anything to be able to change this."
Phelps' only good bit of news was that he officially qualified to swim in the Pan Pacific Championships this month in Australia by virtue of his earlier second-place finish in the 100 butterfly. He was seventh in the 100 free, having launched his comeback four months ago.
"I'm not going to use the excuse of taking off a year and a half to two years," he said. "When there are workouts I need to be at every one and that's the bottom line."
Ledecky's hard work was evident.
She went under world-record pace the entire race, dropping a whopping 1.71 seconds under at 250 meters. With one lap to go, she was still 1.53 seconds under.
"Just tried to make sure I didn't rush the first 100," she said. "It was probably pretty close to perfect."
After hitting the wall, the normally reserved Ledecky pounded the water and smiled broadly as the crowd cheered.
Ledecky swam the third-fastest time ever in the morning preliminaries, clocking 3:59.82.
"I thought it was going to be really tough to get under four minutes twice," Phelps said. "It's good seeing somebody who's hungry and somebody who wants it like her. She puts it all out there and she does the work."
As he walked off, the 29-year-old Phelps joked, "Old man gets more tired easily."
Bruce Gemmell, Ledecky's coach, said, "He probably forgot that when he was 17 years old he could do the same thing."
Ledecky joined Pellegrini as the only women to break 4 minutes in the event, with the American dipping under that barrier three times now.
"It was on my mind, but I didn't let it overtake me today and I think that's something that definitely helped," Ledecky said. "I was very relaxed."
Evans owned all three women's distance freestyle world records from 1988 to 2006.
"It means a lot. It's an honor to be mentioned in the same sentence as Janet," Ledecky said. "She's a great person and a really great role model for all U.S. distance swimmers."
Ledecky lowered her own world marks in the 800 and 1,500 freestyles three days apart in June at a meet in Texas. The Olympic 800 free champion has amazing versatility, with the ability to swim distances ranging from 200 to 1,500 meters.
It was Ledecky's third win of the meet, having earlier claimed the 200 and 800 freestyles. She earned the chance to swim all three events at Pan Pacs. She will be a high school senior this fall, and later plans to attend Stanford.
Cierra Runge finished second in 4:04.67, and Leah Smith was third at 4:06.28.
Michael McBroom won the men's 400 free in 3:47.19. He was in the ready room awaiting his final when Ledecky electrified the crowd.
"We were talking in there, `Oh man, she might beat some of us,'" he said.
Missy Franklin powered through the final lap to win the 100 backstroke in 59.38, the world's third-fastest time. She was the only woman to break 1 minute in the race and added her third title of the meet.
"I knew the rest of the field was going to be out really fast, so I knew I had to bring it home strong," she said.
Rachel Bootsma was second at 1:00.71 and Elizabeth Pelton took third in 1:00.76, giving California swimmers a sweep of the top three spots.
Olympians Jessica Hardy and Micah Lawrence tied for first in the 100 breaststroke at 1:06.51, sixth-quickest in the world this year. Hardy earlier won the non-Olympic 50 breast event, in which Lawrence was third, and Lawrence took the 200 breast title.
Cody Miller earned a trip Down Under by winning the men's 100 breast in 59.91, the only man to break 1 minute in the final. His time tied for ninth-quickest in the world.
---