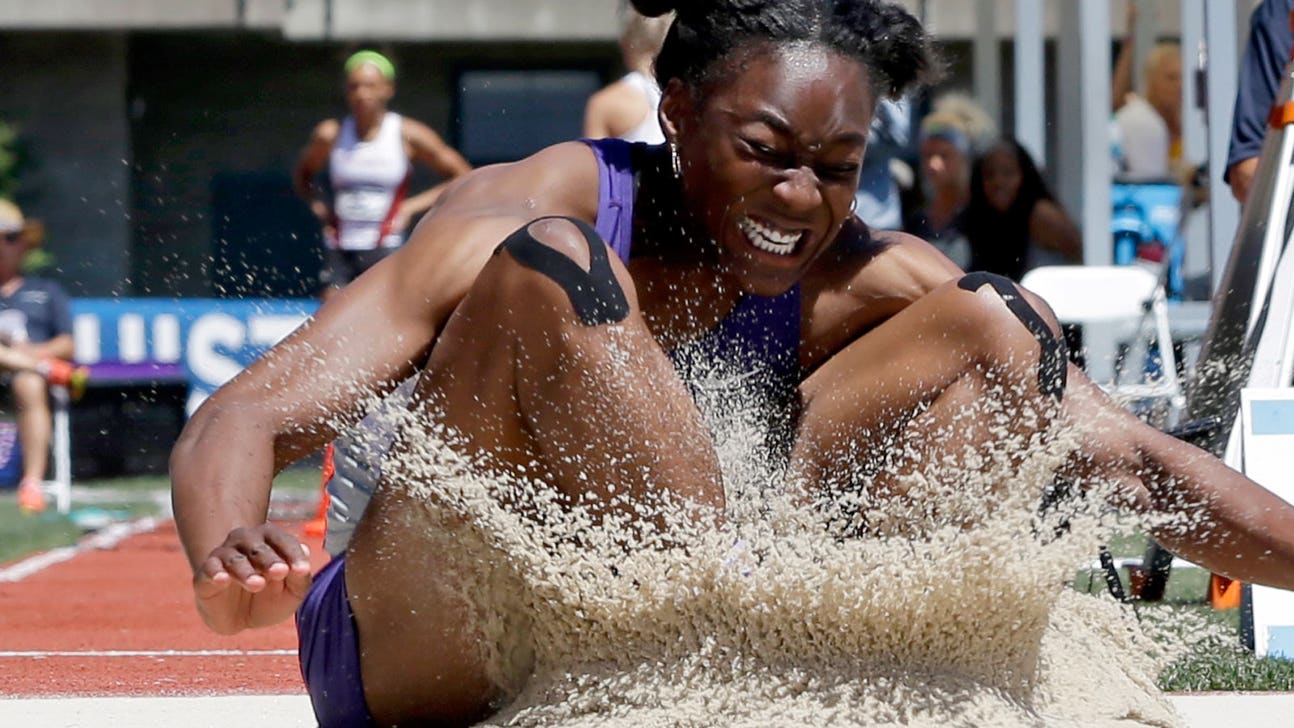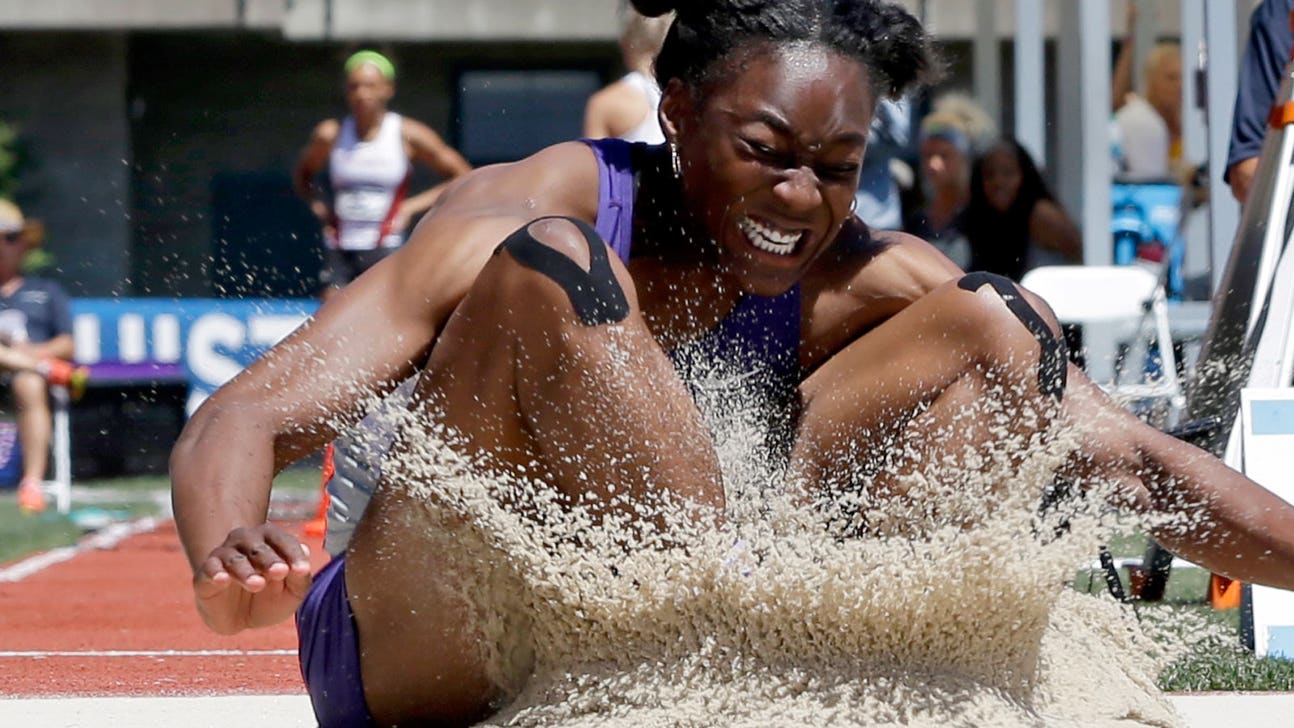 Kansas State's Akela Jones wins NCAA title in her 2nd heptathlon
Published
Jun. 11, 2015 11:06 p.m. ET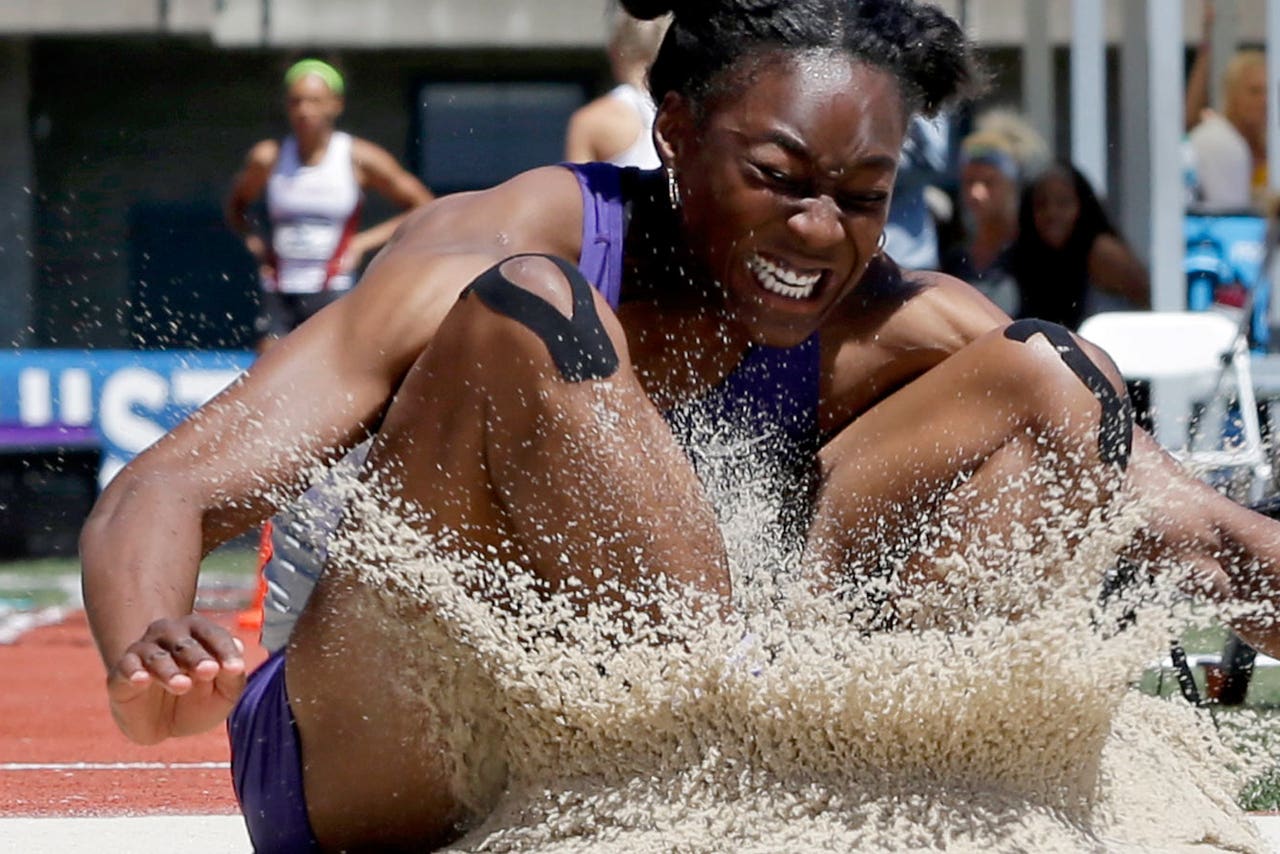 Akela Jones of Kansas State won the collegiate title in just the second heptathlon of her career and DeAnna Price of Southern Illinois set a meet record in winning the hammer Thursday as the women took over competition at the revamped NCAA track and field championships.
Jones, from Barbados, held a big lead after the first day and stayed there throughout Thursday's final three events in the seven-event competition, finishing with 6,371 points. Defending champion Kendell Williams of Georgia was second at 6,223. Williams' teammate Quintunya Chapman was third at 6,147.
Jones said her coach Cliff Rovelto had her prepared for her dominant two-day performance.
''He's as awesome coach. He's a legend,'' Jones said. ''With him and with my ability, my talent, it's just like a dynamic duo. So we're just moving forward. We have bigger goals ahead.''
The 2-3 finish for Georgia boosts the Bulldogs' chances for the team title.
''It's the best experience ever,'' Williams said of finishing together with her best friend and training partner. ''I wouldn't have asked for a better person to do it with.'''
Under the new format, except for the decathlon, only women competed at the NCAAs on Thursday. The men competed on Wednesday and will finish on Friday. The women's final day of competition is Saturday.
Price, who entered the meet with the fourth-best mark of the season, already had clinched the competition when she uncorked her big throw of 234-6, her first time over 70 meters.
''I like being a darkhorse,'' she said. ''A lot of people didn't expect me to do what I did today. And I love that. Because I'm sitting there like `Hey, I got this.'''
The lanky, 6-foot-2 Jones initially went to Oklahoma Baptist with the idea of gaining credits to go to Kansas State. At the small Oklahoma school (enrollment 2,000), Jones won six NAIA championships, two each in the high jump and long jump and indoor titles in the pentathlon and 60-meter hurdles.
Last year, on the same Hayward Field track, she won the long jump at world junior championships. Jones was the first Barbados athlete, man or woman, to win a medal at the world juniors. She broke the Barbados heptathlon record with one event to go on Thursday.
''Hayward Field is just a historic place,'' Jones said. ''Just so much great people come here to compete. It's just good to come here and be a champion again. It just goes to show that maybe this is my favorite field, for now.''
Jones is the first athlete from Barbados to win an NCAA title since Obedele Thompson took the 100 and 200 meters in 1997.
''Almost 20 years later, this is phenomenal. This is amazing for my country,'' she said. ''It just goes to show that coming from such a small country you can still be dominant.''
Morolake Akinosun of Texas had the fastest 100-meter qualifying time in 10.96 seconds, followed by Dezerea Bryant of Kentucky at 10.99. Third-fastest was Oregon's Jenna Prandini at 11.03. Prandini had to take a break from long jump competition to run the race. She's also entered in the 200.
---