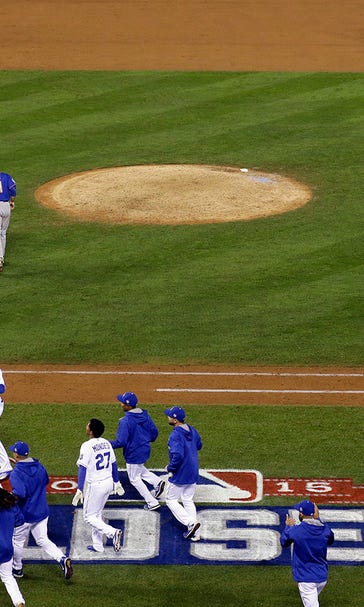 Kansas City, New York City jazz museums make World Series wager
October 28, 2015

NEW YORK -- Two jazz museums are getting in on the World Series action.
The American Jazz Museum in Kansas City, Missouri, and New York City's Louis Armstrong House Museum announced a friendly wager on the games between the Kansas City Royals and New York Mets.
If the Mets win, the Louis Armstrong museum will receive a basket full of jazz-related treasures from the American Jazz Museum. Among them will be the "People's Journey" DVD story of Kansas City's historic 18th & Vine Jazz District and photo prints from the museum's archives.
If the Royals win, the American Jazz Museum will be showered with Louis Armstrong's Ambassador CDs, giclee (zhee-KLAY') prints from its Jack Bradley Collection and several notable books on the jazz great.
The directors of both museums expressed confidence in their team's victory.
---
---