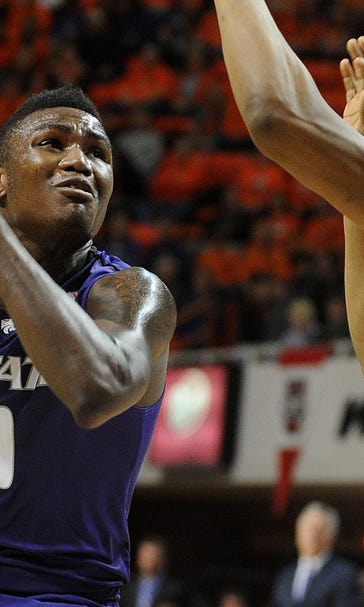 K-State dismisses freshman Malek Harris from hoops team
April 17, 2015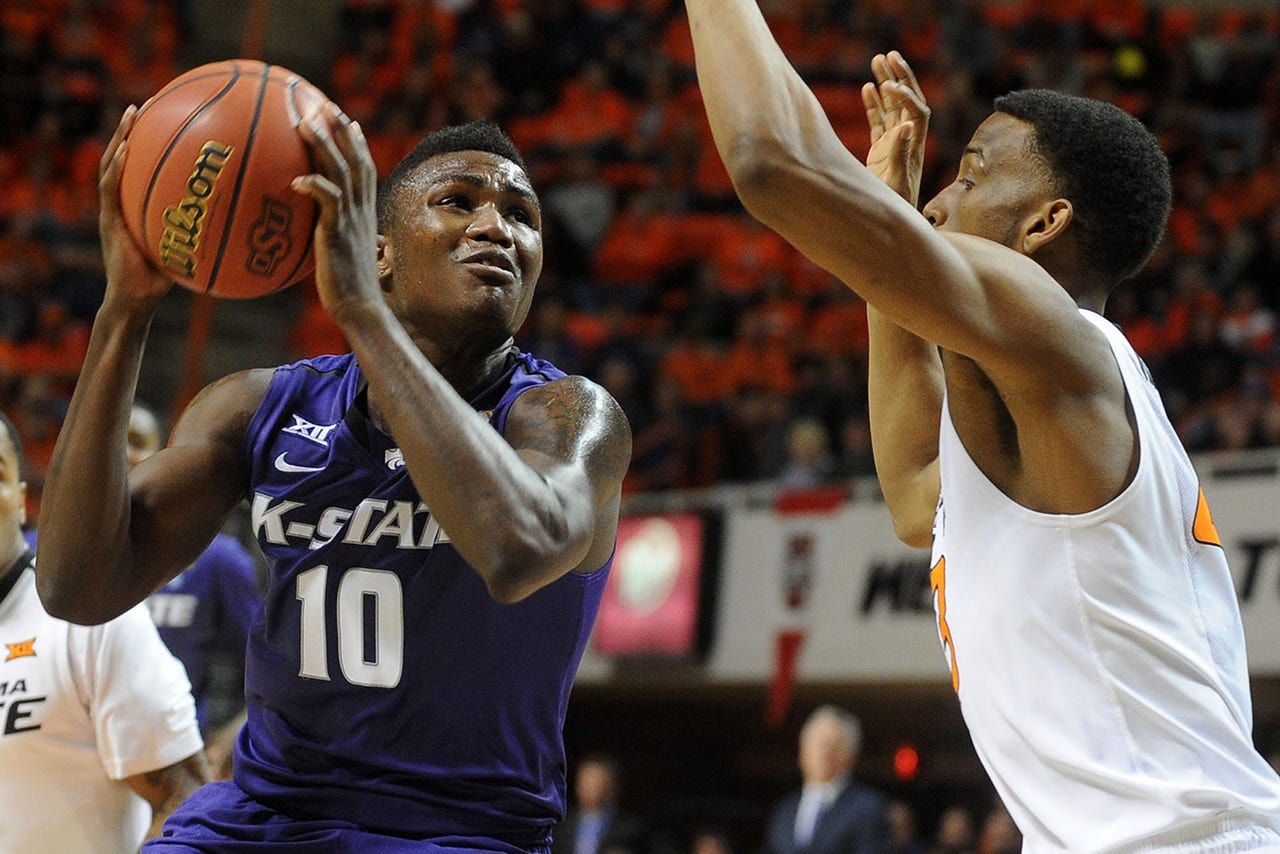 KANSAS CITY, Mo. -- Kansas State fans will need a roster to cheer for their players when next season rolls around.
Wildcats coach Bruce Weber dismissed forward Malek Harris on Friday. The freshman is the third player to be kicked off the team this offseason.
Two other players have transferred, which means that the Wildcats only have three returning players who have logged significant minutes.
"We have high standards for the players in our program," Weber said in a brief statement announcing Harris' departure. "Unfortunately, Malek could not live up to those expectations. We wish him the best as he continues his basketball career."
Weber already had dismissed sophomore guard Marcus Foster, his leading scorer, and freshman forward Tre Harris. Sophomore guards Jevon Thomas and Nigel Johnson are transferring.
The five departures, all since March 24, appeared in 224 combined games for Kansas State.
Throw in the graduation of forwards Nino Williams and Thomas Gipson, and the Wildcats could enter next season with at most three of their 10 leading scorers for last season.
"I know that it has been concerning for many of our fans to see the attrition from the program, including the dismissal of three players, and the decisions of two players to transfer and seek opportunities to continue their education elsewhere," Kansas State athletic director John Currie said in a letter distributed to fans on Friday.
"At the same time," Currie said, "I have heard from many K-State fans their appreciation of coach Weber's determination that the commitment of student-athletes in our program reflects the advantages and opportunities that we offer here in Manhattan. It is very encouraging to see the hard work and positive attitude of our returning players every day."
Currie said that Kansas State is merely part of a transfer "epidemic" that has taken root in major college basketball, where nearly 500 players have already announced plans to transfer.
The NCAA recently announced a subcommittee to study the issue.
In any case, the result of the roster turnover will be a host of new faces next season.
Kansas State signed 6-foot-8 forward Dean Wade, the prep player of the year in Kansas, along with point guard Barry Brown and 6-10 center Dante Williams, during the fall signing period. When the spring signing period opened Wednesday, Weber received a letter of intent from Kamau Stokes, a high-scoring point guard from Fork Union Military Academy in Virginia.
"We're excited to welcome Kamau to K-State," Weber said. "The biggest positive he brings our program is his great competitive spirit. He has a natural drive to be successful."
Weber also has secured a commitment from Eric Cobb, a 6-9 power forward from Maryland, and announced Friday the signing of junior college point guard Corlbe Ervin.
"He brings significant leadership and experience playing the point at the community college level, while also bringing a definite degree of toughness," Weber said. "He is a versatile player who is a great distributor of the ball and has shown the ability to get to the basket and finish. Much like Kamau, he wants to do whatever it takes to help his team be successful."
---