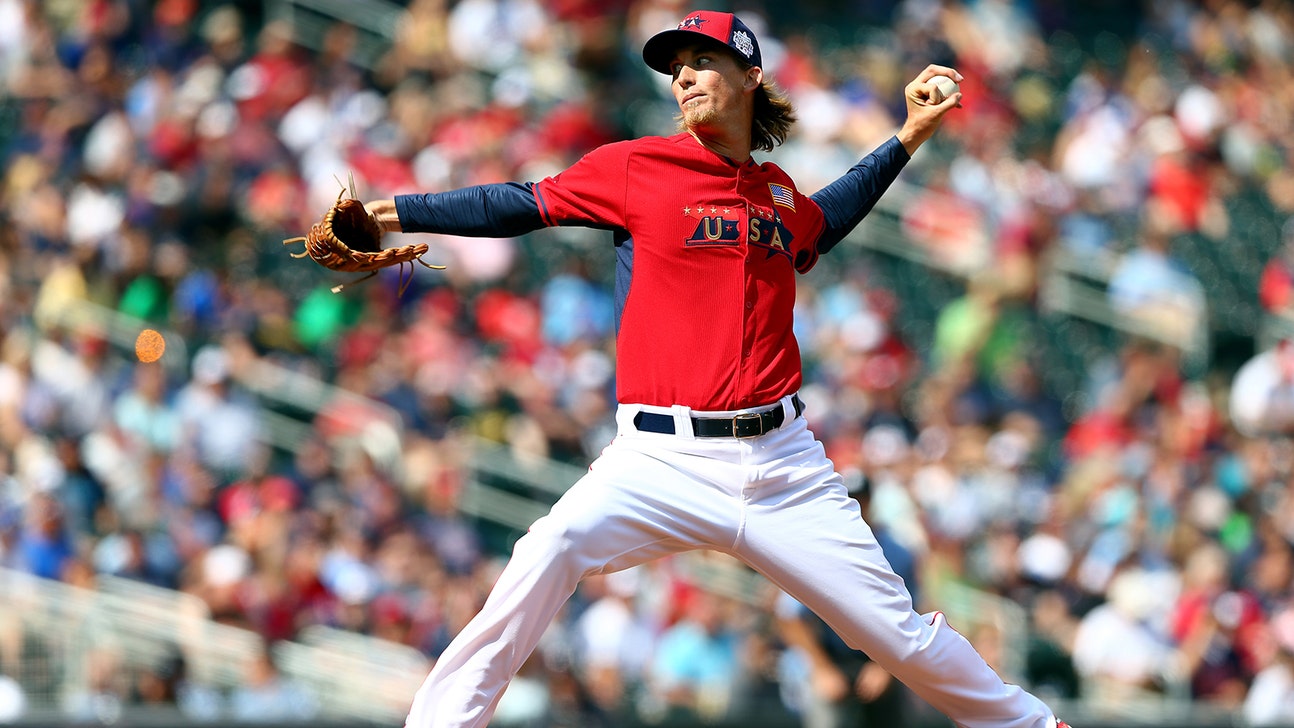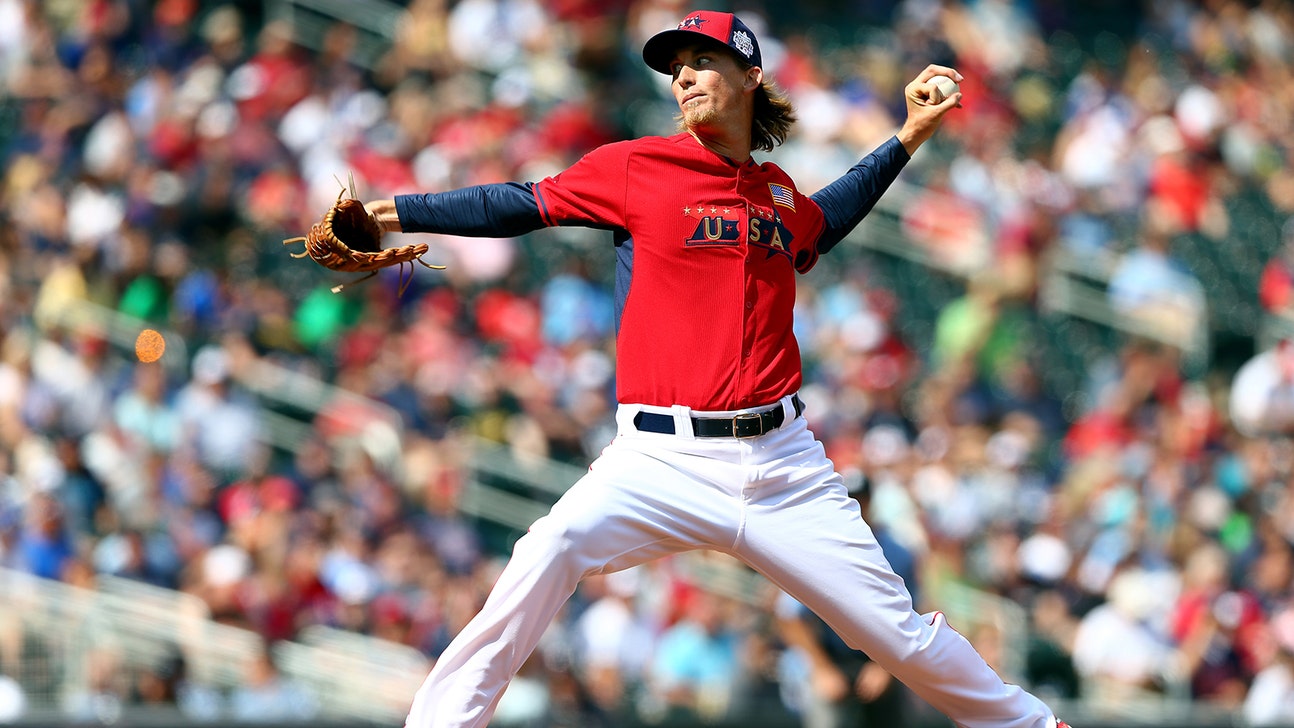 Just win, baby? The equation isn't so simple for minor-league pitchers
Updated
Mar. 4, 2020 10:47 p.m. ET

Baseball as a kid is simple. Help your team win. Baseball as a major leaguer is similarly simple. It's about the 'W.' In between, though, things are a little bit different.
It's in the minor leagues where things get blurred, especially for pitchers. At the Futures Game during the All-Star break, some of the minors' best arms agreed -- it's not always all about winning games for your team. It's about getting better. Sometimes you have to throw a pitch you know is not your best.
The D-backs' Braden Shipley put it simplest: "They don't care how many runs you gave up in the minors, it's about getting to the big leagues."
But it's not as simple as shrugging off results. These are competitive young men that were looking forward to going up against the best of the minor leagues that day.
"Back in high school, if I lost a game I was flipping my bed in my room," admitted Boston's lefty Henry Owens, who otherwise might be described as mild-mannered.
You can find a way to dance around it a bit in your head.
Hunter Harvey was tearing up the minor leagues for the Orioles before being recently shut down with elbow inflammation, but he's gone all this way with an inconsistent change-up. He thought that his job was to "just go out there and compete" even if "it's not the best pitch I have." In other words, find a way to make every pitch useful. "It's not a great pitch yet, and I'm still working on it but I still think if I throw it in the right count in the right spot it will still do what it's supposed to do."
What if you lose sight of one goal (development) at the cost of the other goal (competitiveness)? As Shipley put it: "Sometimes you can get caught up in one or the other and maybe so worried about winning ball games that your stuff's not as good and you're just kind of out there pitching to do the best that you can."
But competing isn't always a team thing. Competitiveness can be a personal thing too, and that sort of personal competitiveness is maybe what you hear when Henry Owens talks about his curveball, which is not as good as his changeup: "Recently, just because I've been trying to prove a point that I have one, I've been throwing it more often."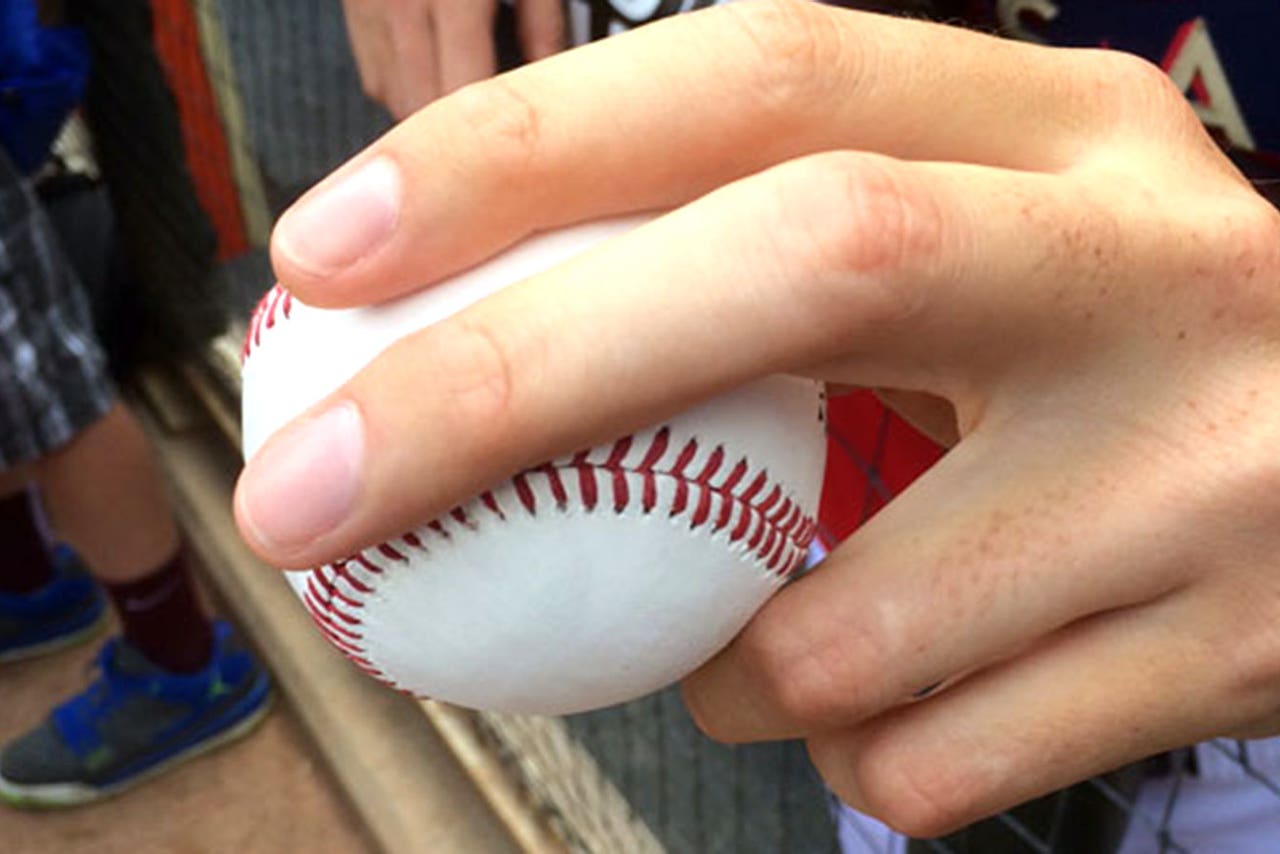 "I have big hands," deadpanned Henry Owens.
Maybe the act of pitching itself prepares you for the competitive gray area that is the minor league development process, too.
The same Owens that was flipping beds thinks so, at least: "As a starting pitcher, it's a little easier to explain. Every single time I toe the rubber, I'm trying to go deep into the game and give my team the best opportunity to win. And if I don't win, it's kind of a weird feeling like if you had a good game, you fought through some adversity, knew it was good for development, and you're not really frustrated or upset."
It's true that the starting pitcher spends his time adapting. We've heard in this space how Sean Doolittle has adjusted to having small hands, how Jesse Hahn is making two pitches work for him in a starting role, and how Andrew Cashner has changed his game after injury.
So a pitcher, even in the minor leagues, is always thinking about improving his personal craft, even as he's trying to win the game. They have to adapt.
For the Mets' Noah Syndergaard, part of that adaptation was necessity due to the home park. "Right now it'€™s pretty hard to throw a breaking ball in Vegas," said the tall righty. "It'€™s pretty dry and the ball doesn'€™t break as much, so I'™ve moved toward the changeup." So that park in Las Vegas actually helped one pitcher.
Teams generally try to foster a sense of development over results by sitting down with their pitchers at the end of spring training.
Some teams are vague, and that can suit the right pitcher. Owens remembered meetings during which they had time to "reflect" and "talk about expectations a little bit." That fit him: "They haven't really told me straight up what they want me to do, or put a timetable on me, which I like because I should just try to get better every day."
For Shipley, some of those interactions with the team's roving pitching coordinator were more specific. "When I got down to instructs last year, they told me, 'Hey, we are going to change a couple things just to help the curve ball be a little smoother,' and it really took off."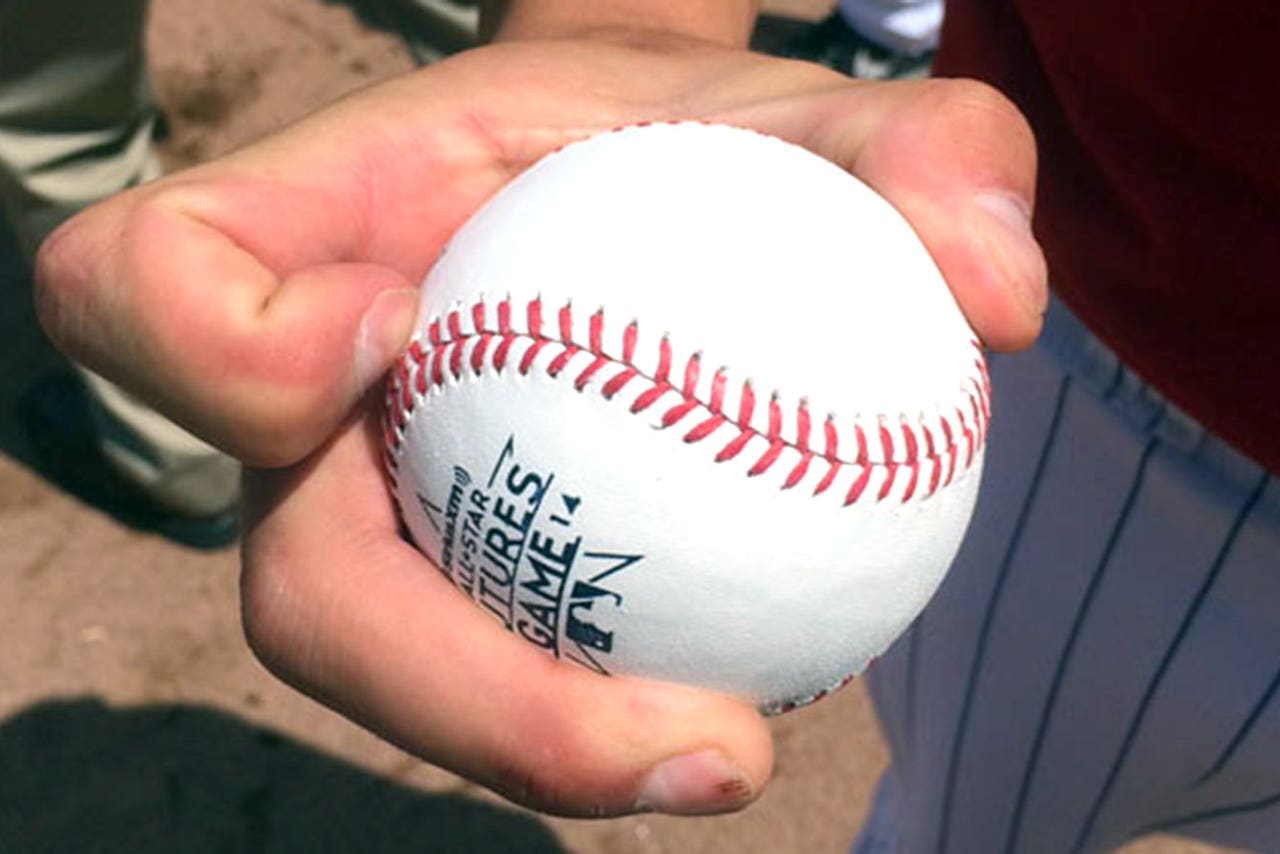 Shipley credits mechanical changes as well as throwing the curve more for his success this year.
You won't get a pitcher frustrated by lack of clarity to admit it, though. The team makes the decisions in the end. In terms of strikeout rate and stuff, the Reds' Robert Stephenson has done well, well enough at least to be selected to the Futures game. And their meeting in the spring finished with, "We'll start at Double-A and see how it goes."
But Stephenson isn't looking too far ahead, or wondering when the next call will come. He's been working on his change more (he estimated that some games he throws the pitch as much as 15 times) and a few other things. "I've been working on my front side, I've been pulling off a little bit and that's been making my ball flat. And my landing foot has been a little closed off, so I've been trying to make sure I open that up a bit."
That sounds like a Major Leaguer. So maybe there is something inherent to pitching that makes the minor league pitcher comfortable with developing his own game while trying to keep his team in the game at hand.
Maybe Shipley can best wrap it up; "Every game I just go into it and say, I'm going to have my best stuff today, and I'm going to fight for every pitch for my teammates and work on my stuff." That's pitching: you wrap the competitiveness in with the personal development, and every day is about getting better. (And winning.)
---