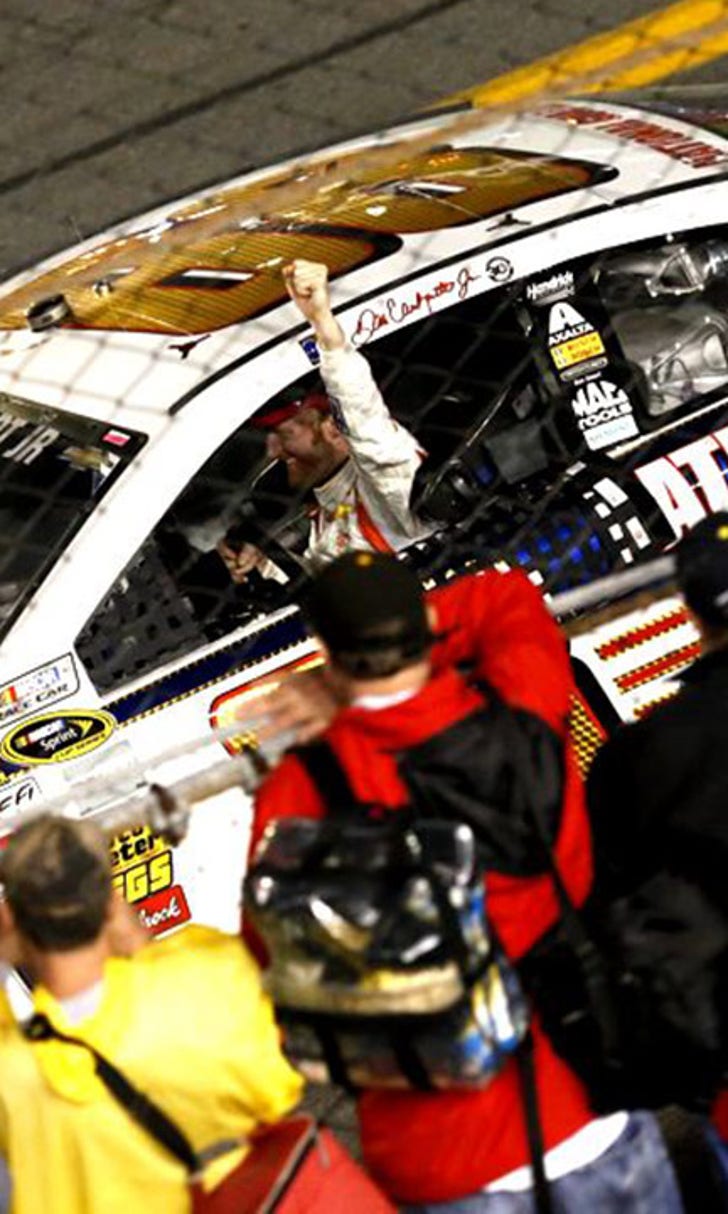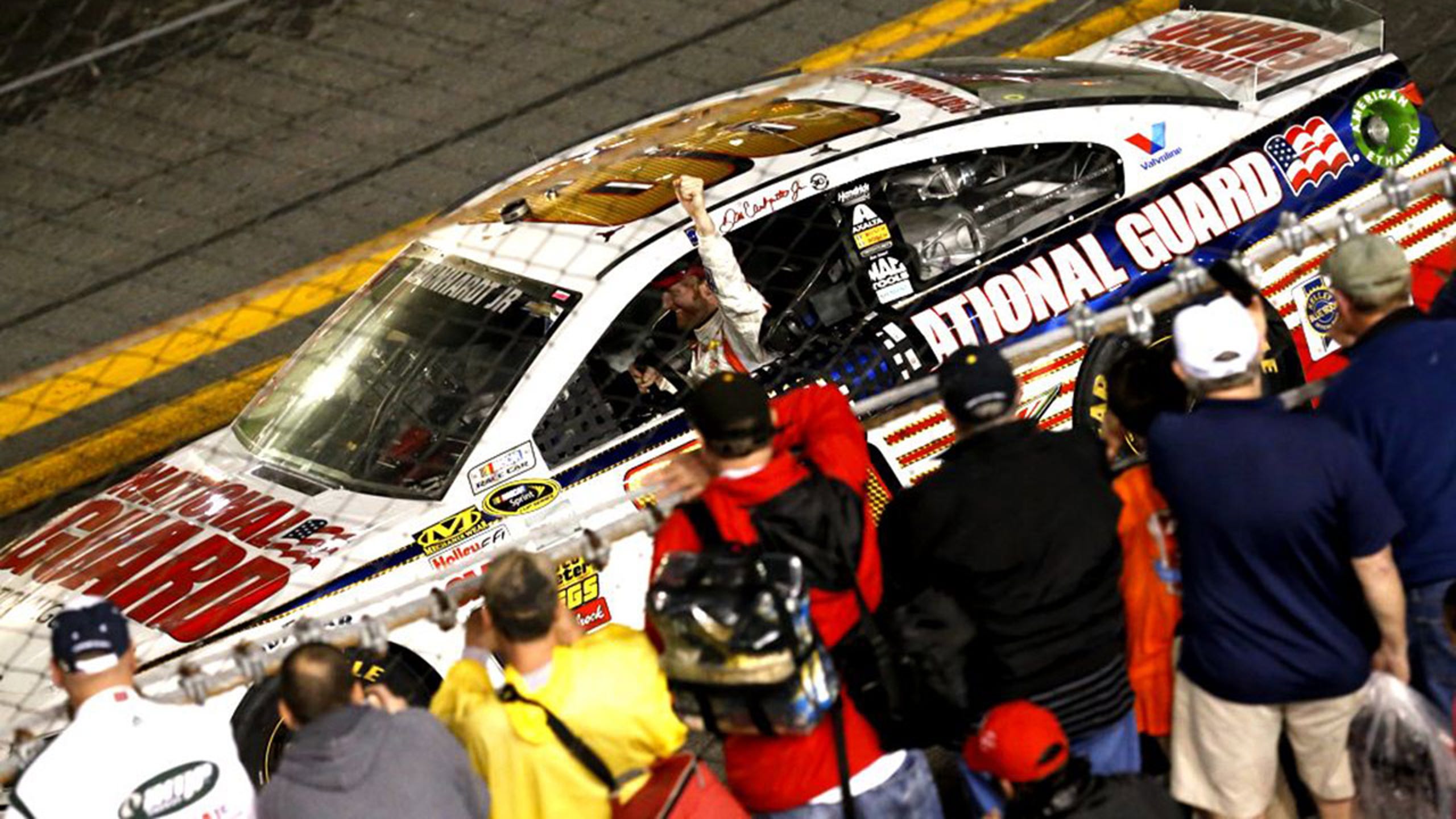 Dale Earnhardt Jr. fans are a loyal bunch, and they've been hungry for a win. When he scored his second Daytona 500 victory, Junior Nation celebrated on social media. And in turn, No. 88 rewarded in the most appropriate of ways — coming through on his promise delivering his first tweet. And here's how it went down.
The congratulatory tweets also flowed from fellow drivers happy to see Earnhardt Jr. get back to victory lane. 
In a sitdown interview with FOX Sports' Michael Waltrip, Earnhardt Jr. said if he won the Daytona 500 he may join Twitter. So, now that he has won will it happen?
"You better watch out, I might be tweeting in a minute," Earnhardt Jr. said. "I've got to get my password."
Keeping his promise, Dale Jr. sent his first tweet at 2:32 a.m. ET on Sunday - a selfie with the Daytona 500 trophy. Within 20 minutes, the tweet had nearly 1,800 retweets and nearly 2,000 favorites.
---