Josh Shaw reinstated by USC after suspension
BY foxsports • November 18, 2014
Southern California has reinstated defensive back Josh Shaw, who had been suspended since he lied to school officials about how he sprained his ankles in a preseason fall.
USC announced Shaw's reinstatement Tuesday night, but coach Steve Sarkisian hasn't decided whether the senior will play against No. 11 UCLA on Saturday.
The Los Angeles County district attorney's office said Monday that it will not charge Shaw with a crime after he jumped 20 feet from a balcony following an argument with his girlfriend in late August.
A day later, USC athletic director Pat Haden and school administrators decided Shaw's 10-game suspension was enough punishment for making up an elaborate story about saving his nephew from drowning in a swimming pool in his native Palmdale, California.
"USC also conducted its own internal investigation of Josh, evaluating both athletic department code of conduct and potential NCAA compliance issues," Haden said in a statement. "Based on these investigations and their conclusions, and the 10-game suspension Josh has served for code of conduct violations, we have made the decision to reinstate him. The role Josh will have in any remaining games is now in the hands of coach Sarkisian."
USC has just two regular-season games remaining before its bowl appearance, but those games are against UCLA and Notre Dame, the Trojans' two biggest historical rivals.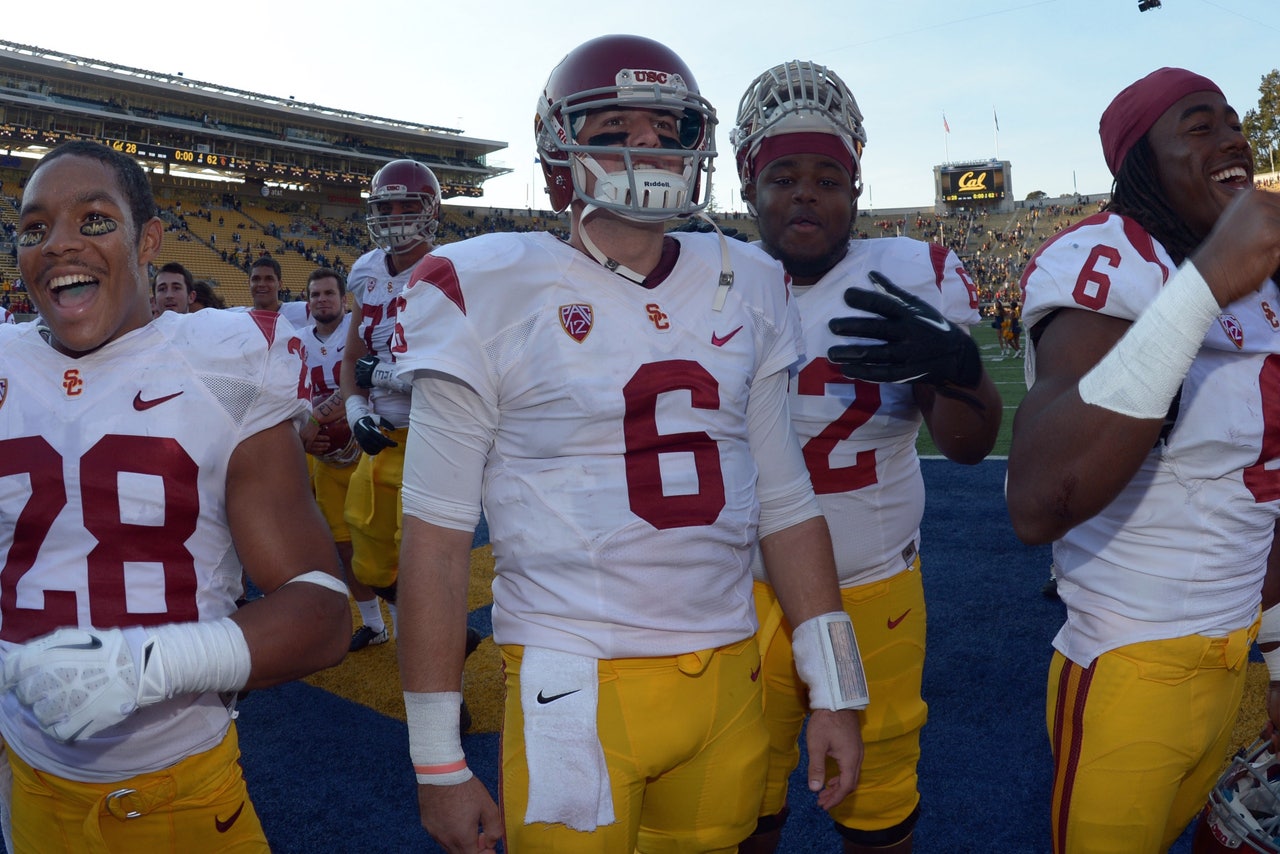 To keep Pac-12 title hopes alive, USC needs huge game from Kessler
The 24th-ranked Trojans (7-3, 6-2 Pac-12) visit the Bruins this weekend.
Sarkisian was noncommittal about Shaw on Tuesday morning after USC's first practice of the week, and he remained fairly ambivalent in the announcement of Shaw's return.
"I've welcomed Josh Shaw back to the team," Sarkisian said in the school's statement. "I'm now in the process of evaluating how Josh can contribute to the team's success."
The Trojans likely could use Shaw's help in their patchwork secondary, where Shaw's absence has forced the Trojans to use untested youngsters.
USC's starting cornerbacks are junior Kevon Seymour --€" Shaw's roommate --€" and rising freshman Adoree Jackson, while underclassmen Chris Hawkins, John Plattenburg, Leon McQuay III and Jonathan Lockett have received extensive playing time along with senior safety Gerald Bowman.
Breakdown: No. 24 USC at No. 11 UCLA, Saturday, 5 p.m.
But Shaw hasn't practiced with the Trojans since training camp, and it's unclear whether he is in game shape, let alone fully versed in the Trojans' defensive playbook
Shaw told the Los Angeles Times last week that he regrets making up the lies to cover his injuries.
"I thought I could find an easy way out of something, but that doesn't work," Shaw told the Times. "I have made a mistake, and I have paid for it. And whether I do play or don't play again, I'll be forever grateful for USC for giving me a chance."
With several years of heavy NCAA sanctions finally nearing an end, USC strived to stay out of the district attorney's investigation to avoid any suggestion that the school was influencing the process. The school also reportedly worried that Shaw's legal representation could complicate his eligibility, but apparently decided those concerns were unfounded.
---