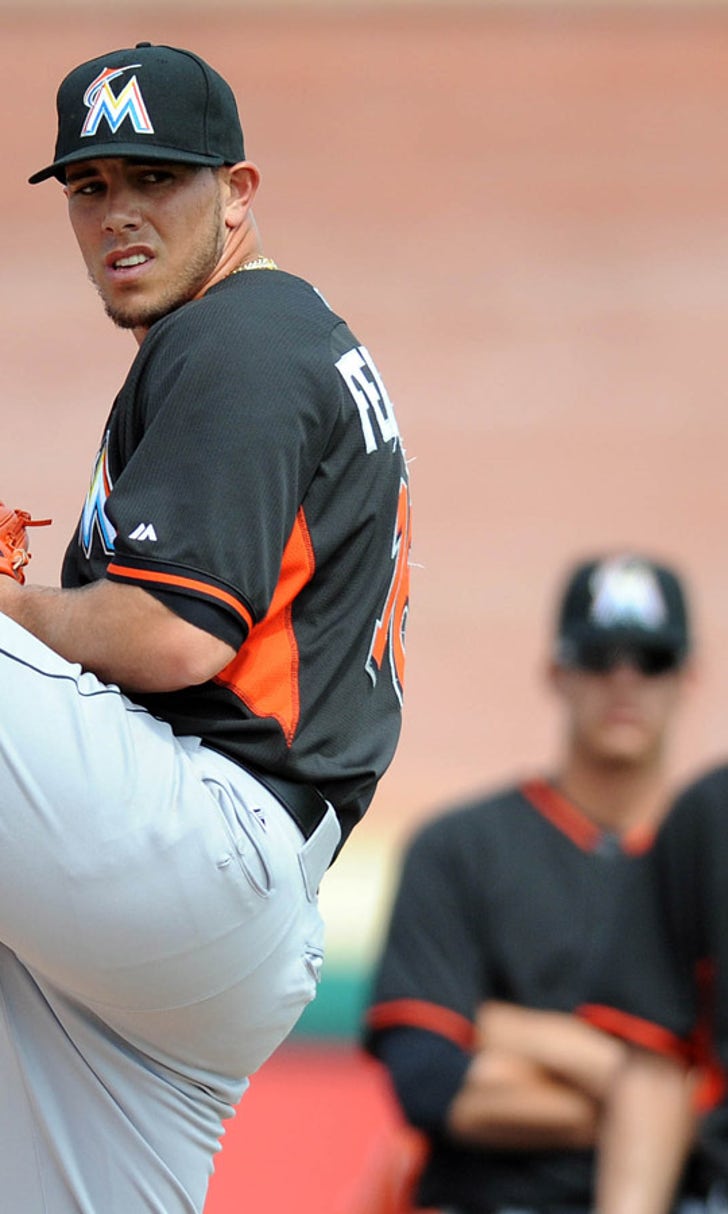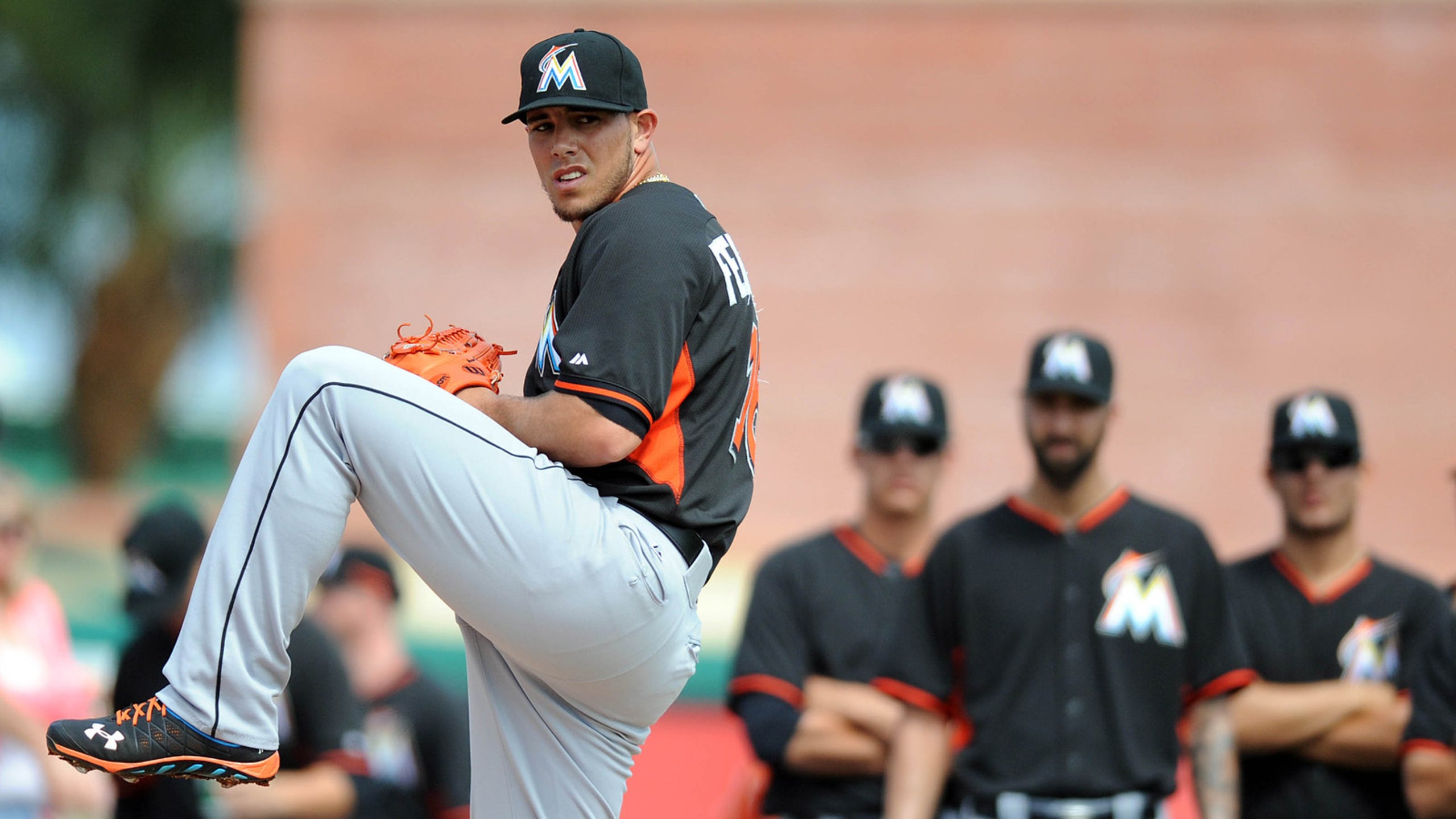 Jose Fernandez sees first spring start as another chance to improve
BY foxsports • February 28, 2014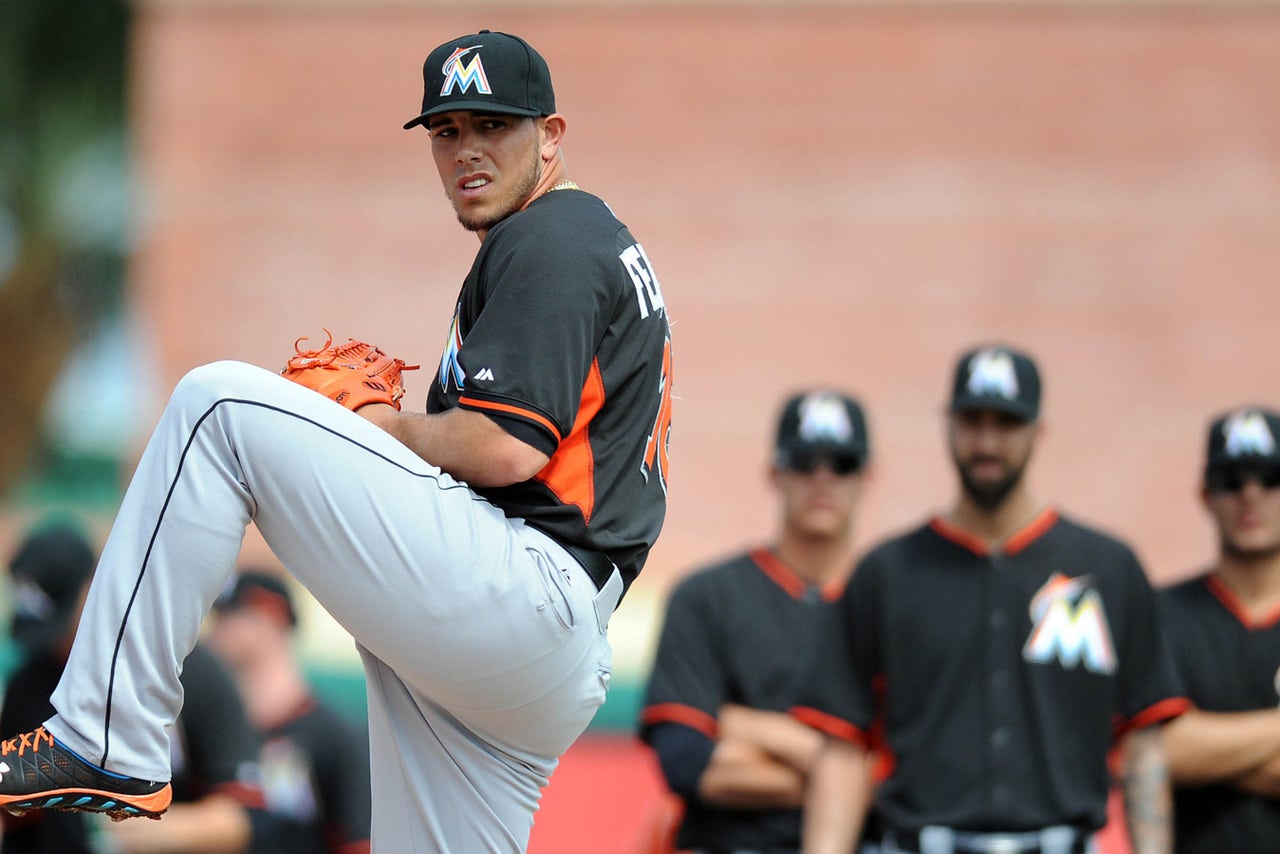 JUPITER, Fla. -- Five months seem like an eternity when you're Marlins right-hander Jose Fernandez.
That's how long it had been since the 21-year-old pitched in a game, dating back to his Sept. 11 start against the Atlanta Braves at Marlins Park.
So when manager Mike Redmond saw his ace hours before the Grapefruit League opener against the St. Louis Cardinals -- it was evident Friday afternoon couldn't have come soon enough.
"Are you ready?" Redmond asked.
"You don't even have to ask," Fernandez replied.
The 2013 National League Rookie of the Year and Cy Young finalist tossed two scoreless innings in his return as the Marlins beat the Cardinals 5-4 in front of 5,183 at Roger Dean Stadium.
"It felt like forever for some reason," said Fernandez, who faced an innings limit last year. "Happy to be back now and first two innings out of the way. Hopefully the next start I get three. I wanted to keep going today, too, but no chance."
Of his 32 pitches, 23 went for strikes. He allowed two hits and collected two strikeouts.
In the first, Matt Carpenter grounded out to short and Kolten Wong struck out swinging.
Fernandez got help from Giancarlo Stanton, who dove for Allen Craig's liner to right for the final out of the frame.
The second didn't go as smoothly.
Matt Adams grounded out to second before Yadier Molina singled to right on a fastball up and away with one out. Fernandez then struck Peter Bourjos out swinging with an offspeed pitch.
Shane Robinson followed with a chopper that bounced off Fernandez's glove, whose backhand toss to first sailed and put runners at second and third. Tony Cruz popped out to second to end the threat.
"I got a little upset," Fernandez said. "That's normal. The ball hit my glove and I thought I should've caught it and then I threw it bad."
Like any other outing, Fernandez focused on pounding the zone and preventing runs from scoring. But Friday held even greater significance: he threw his changeup four times and felt good doing so.
This desire to improve and be better, even after a history-making 2013 campaign that included a 12-6 record and 2.19 ERA, sets Fernandez above the rest.
Redmond credits it to Fernandez's success and promising future. To pass time over the offseason, Fernandez began biking hundreds of miles, chopping wood and pushing trucks.
All in a week's work.
"He understands what he's got to do," Redmond said. "Like I said he's motivated and hungry, and those are two things you like to see out of your young players. You want those guys to want to continue tot go out there and improve and be better.
"He knows how important he is to our pitching staff and our ballclub. That's a good feeling having one of your pitchers be so motivated and want to be even better."
Walking around the clubhouse with a bat in his hand, Fernandez joked with his teammates instead of sulking by his locker.
An equipment staff member had drawn a cardinal on the clubhouse dry erase board indicating the day's opponent. Fernandez added to it, scribbling a circle and mark through the cartoon. The words "Muerto" ("I kill" in Spanish) and "See you..." appeared in cursive.
Redmond believes that's his way of staying loose. Fernandez's competitive nature would make one think it was Opening Day rather than spring training.
"I felt good out there," Fernandez said. "I was happy to be back on the mound. I think the stuff was really good. You don't know how good it is until you face a big-league team. Feels good to be back there throwing against a team that was in the World Series."
Because 160 days can seem like forever.
You can follow Christina De Nicola on Twitter @CDeNicola13 or email her at cdenicola13@gmail.com.
---