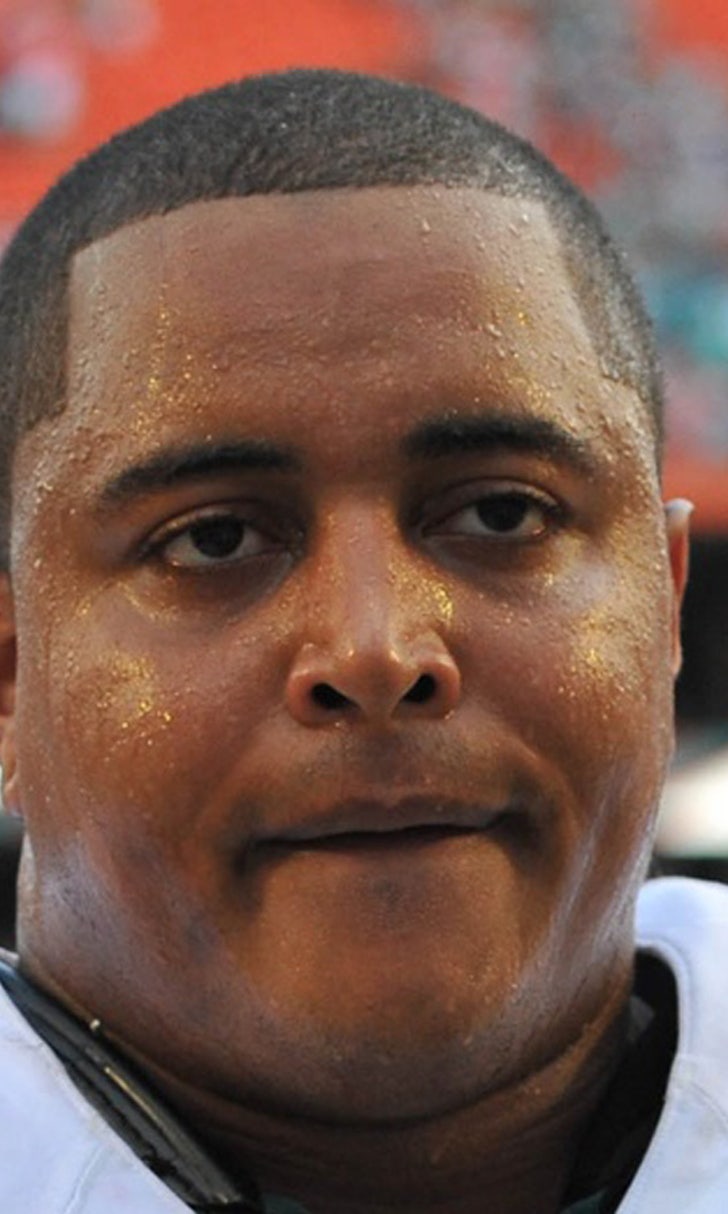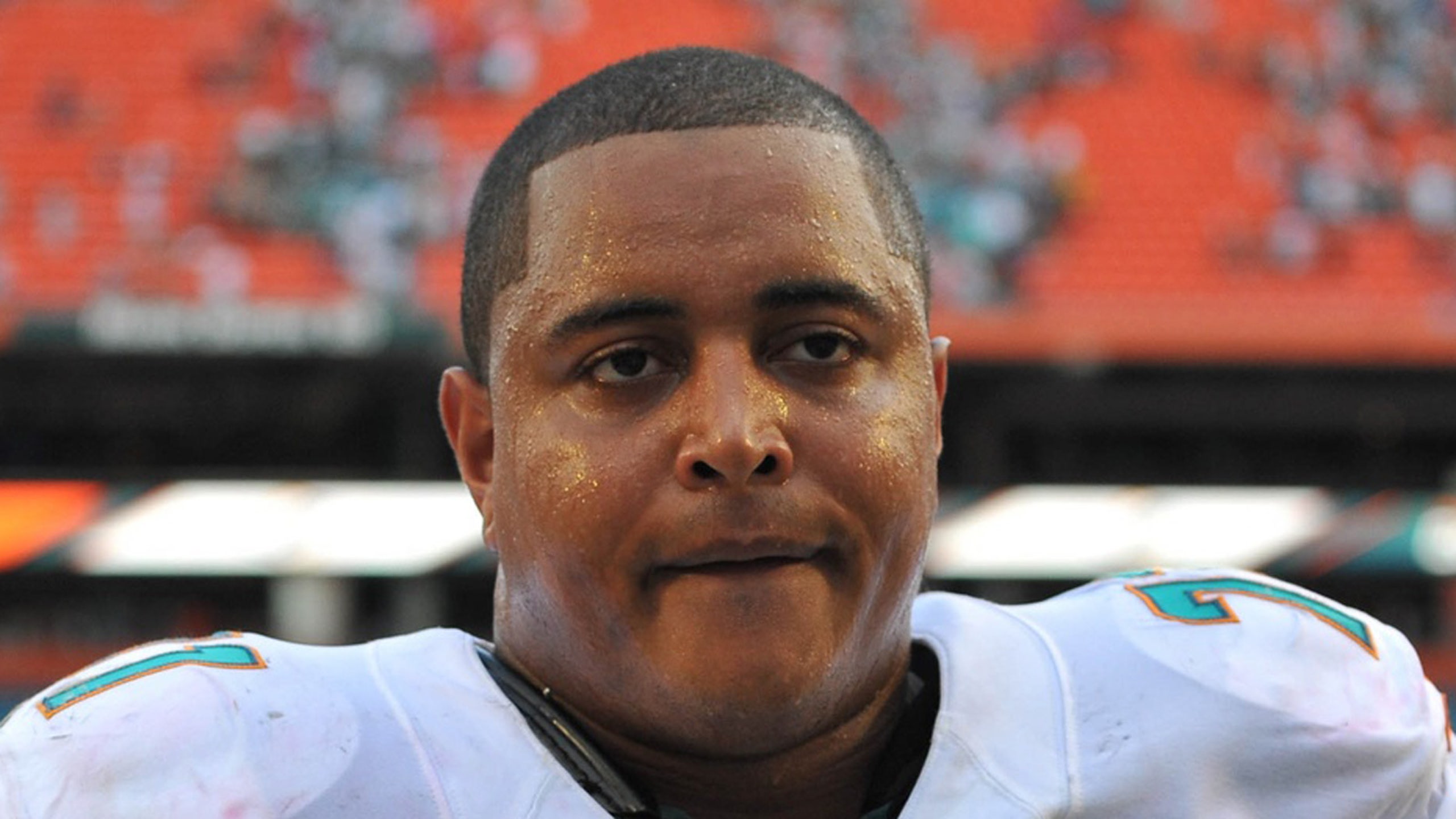 Jonathan Martin discusses culture that caused him to leave Dolphins
BY foxsports • January 29, 2014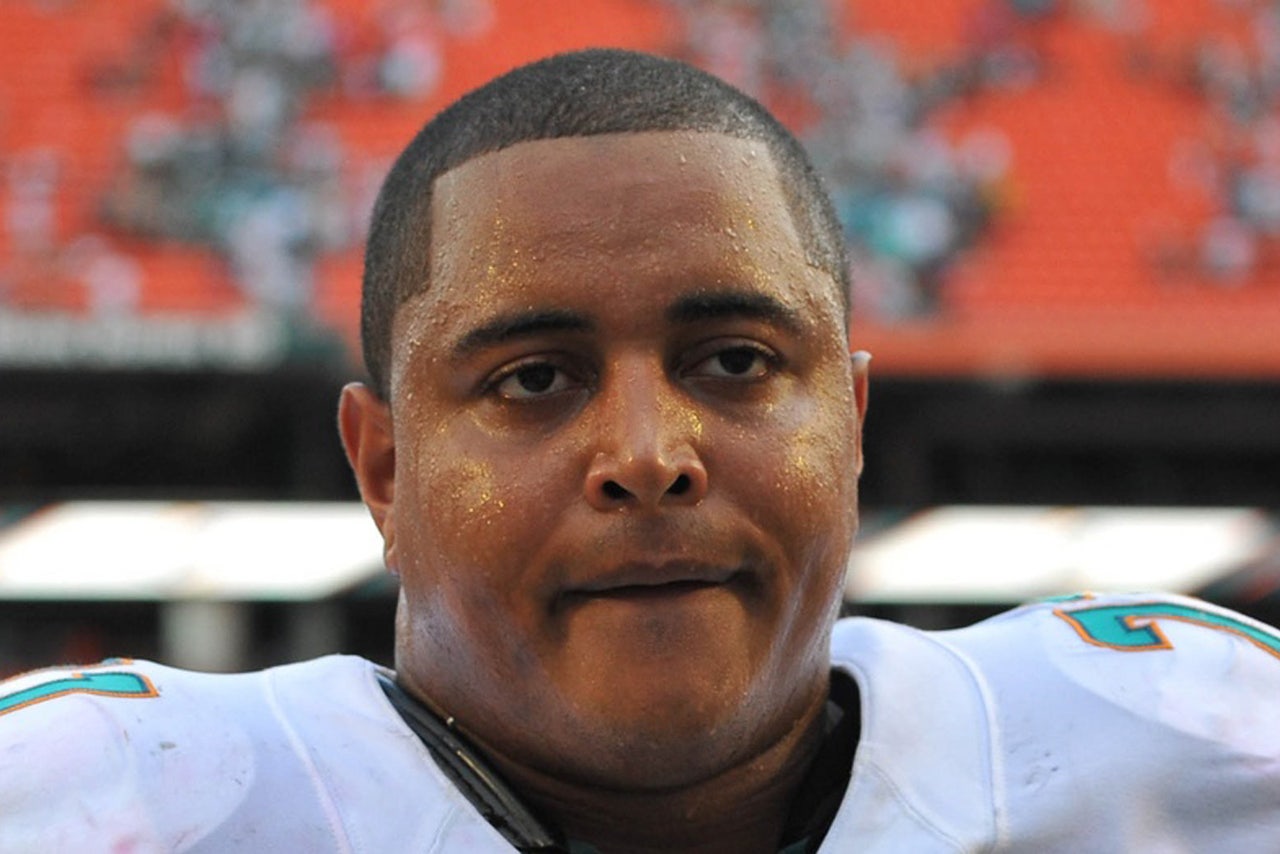 Miami Dolphins offensive tackle Jonathan Martin said he tried to be friends with fellow lineman Richie Incognito and other players but left the team after hazing continued into his second season.
''It was extending past my rookie season and got to the point where I didn't think things were changing,'' Martin -- in his first public comments since the bullying scandal broke -- told former NFL coach Tony Dungy in an interview broadcast Wednesday on NBC's Today show and NBC Sports Network. ''I had to remove myself from the situation for my own health.
''I worked hard to be friends with Richie Incognito and others. I felt it was important to build these friendships with your teammates. So I turned the microscope back on myself -- 'What am I doing wrong to be treated like this?' ''
Martin said he did not approach head coach Joe Philbin to discuss the hazing.
''Members of the organization knew I was struggling,'' Martin said. ''I had conversations with my coaches immediately above me. I didn't get into specifics. You're not supposed to 'snitch' on your teammates. I didn't see it as my place to go above heads of leaders on the offensive line and talk to my coaches about my teammates."
The Stanford product left the Dolphins in October and alleged he was harassed daily by teammates, especially Incognito, who later was suspended for the final eight games.
Martin, 24, said he had not spoken with anyone from the Dolphins since leaving the team.
The Dolphins declined comment to NBC saying they would wait until after results of an independent NFL investigation were announced. Incognito, through a representative, also declined comment.
''I was trying with all my being to do whatever I could to be a member of this culture and of our unit as the offensive line," said Martin, who said the abuse was extreme.
''Comments of a racial nature. Aggressive sexual comments relating to my sister and my mother. I had spoken to former teammates in other locker rooms across the NFL and asked, 'Does this stuff go on? Is this normal rookie hazing?' The consensus was this was not normal.''
Martin indicated that there was not one incident or comment that pushed him to leave the team.
''It wasn't a specific example, I just came to the realization that it wasn't going to change,'' Martin said. ''It wasn't changing.''
In November, Incognito told FOX Sports' Jay Glazer that Martin never showed signs the harassment was getting to him.
"What I want people to know is, the way Jonathan and the rest of the offensive line and how our teammates, how we communicate, it's vulgar," Incognito said. "It's, it's not right. When the words are put in the context, I understand why a lot of eyebrows get raised, but people don't know how Jon and I communicate to one another.
"I'm not a racist. And to judge me by that one word is wrong. In no way, shape or form is it ever acceptable for me to use that word, even if it's friend to friend on a voicemail. I regret that."
Dungy asked Martin if the abuse was from only Incognito or by other players, too.
''It's more than one. I think it's a culture,'' Martin said. ''I don't think there's a place to disrespect people in a professional sport. Offensive linemen are like brotherhood.
''There are other people who got it, too. I can't say why I might have gotten it more. Like I said, I have no problem with the normal hazing that you see in the NFL -- get a haircut -- stuff like that, little pranks. But of a personal, attacking nature, I don't think there's any place for that."
While Martin is unlikely to suit up for the Dolphins again, he said he was eager to resume his NFL career.
''I understand opportunities in the NFL are fleeting,'' Martin said. ''I'm hopeful that I get another opportunity and make the most of it. This is what I love to do. I don't know what I would do if I didn't play football."
Dungy asked if he were ready to return.
''I don't think there's any question that I am ready,'' Martin said. ''I want to put this whole matter behind me and move forward and play in the NFL.''
Martin said he knows that no matter what team he joins in 2014, there will be intense scrutiny by fans and media. He knows he will hear comments during a game, both by defensive players and hostile road crowds. But Martin also said he liked playing on the road more and that he was often motivated by comments from fans and opponents.
Following the taped segment that aired Wednesday morning, Dungy appeared live to discuss the interview with Martin.
''The thing that maybe what didn't come across in this segment was just how personal this stuff was for him, not the normal things,'' Dungy said. ''I listened to some of the voicemails and saw the text messages and it was, as he said, racial, personal, attacking his family. It was a tough, tough situation.
''I couldn't picture anything like this going on in the locker rooms that I was involved it.''
Dungy said he had spoken to three NFL general managers about Martin and his future prospects.
''They all said he's a good player, he'll get an opportunity,'' Dungy said, ''but they're all afraid of the scrutiny that comes with it. He has to get to the right environment, not a place like the Miami locker room.''
You can follow Charlie McCarthy on Twitter @mccarthy_chas or email him at mac1763@bellsouth.net.
---