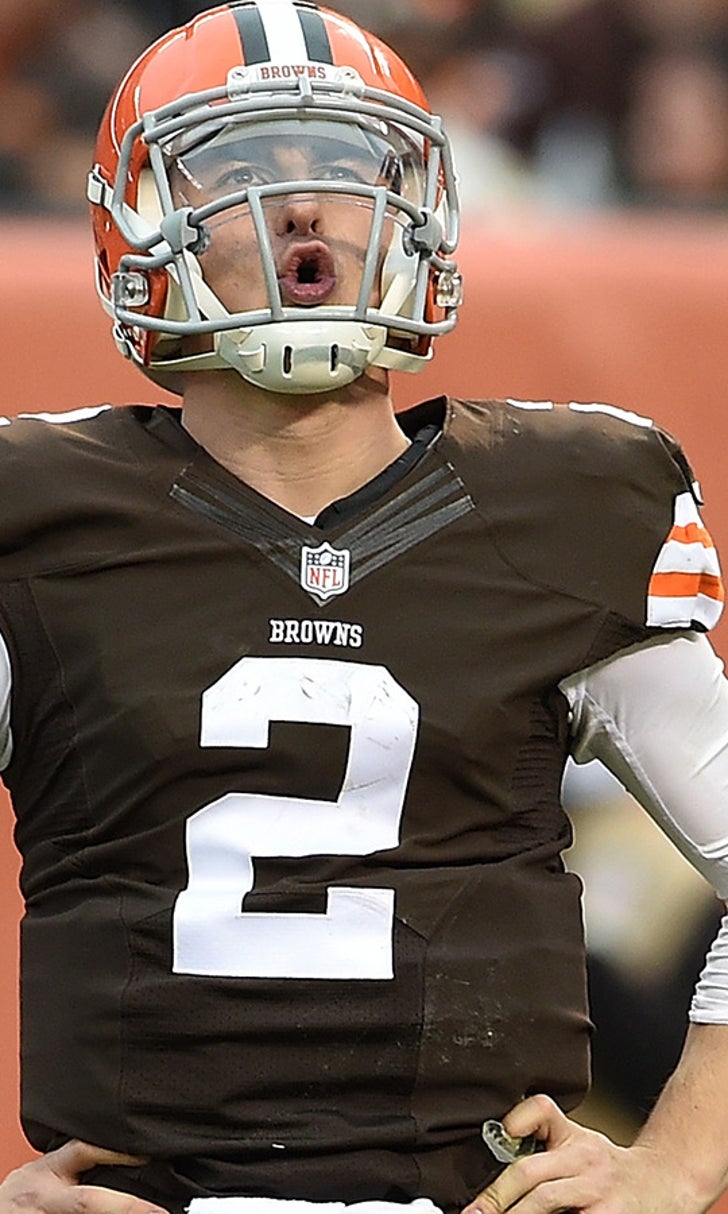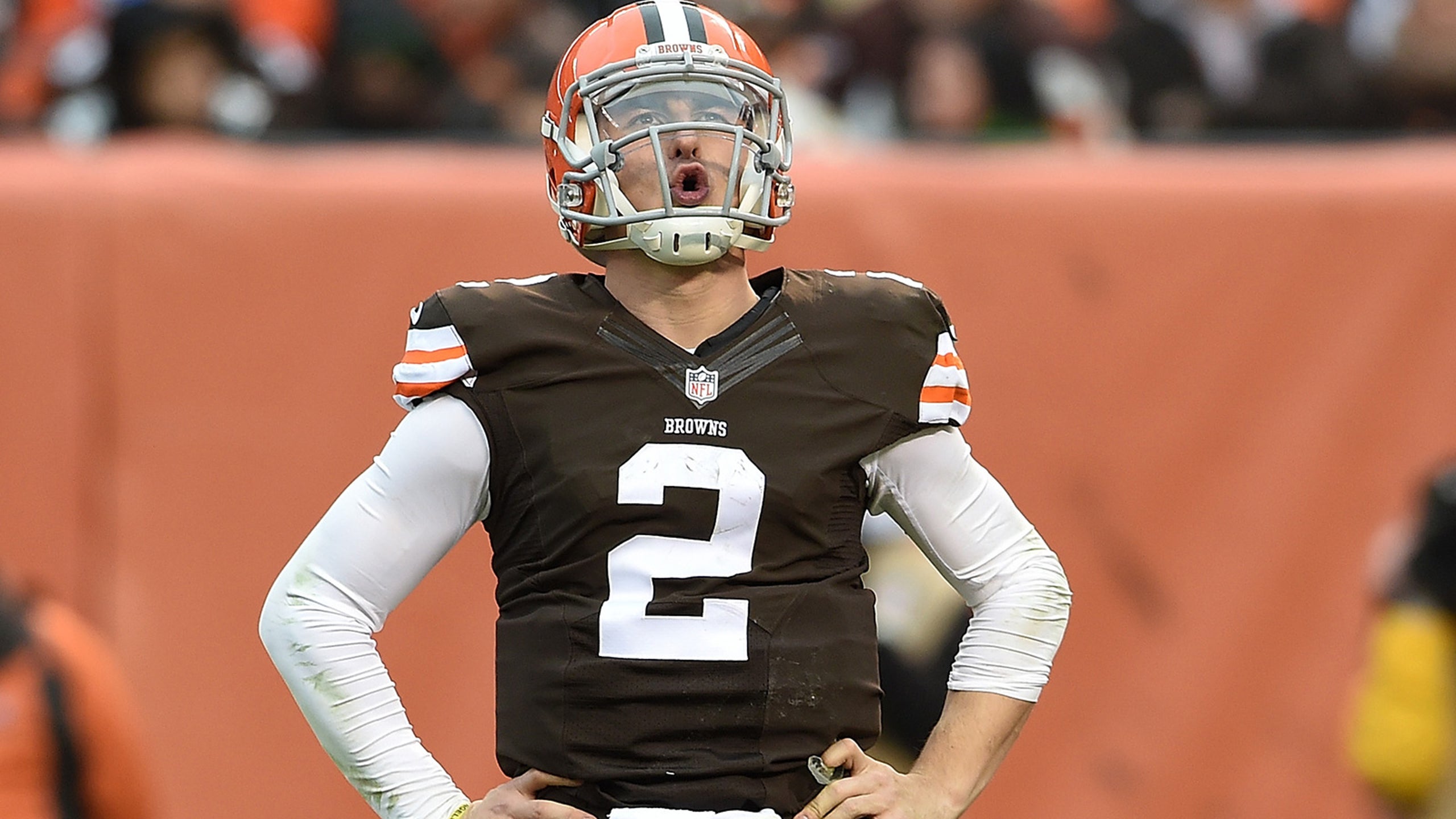 Johnny Drama: Manziel says preparation wasn't the issue
BY foxsports • December 17, 2014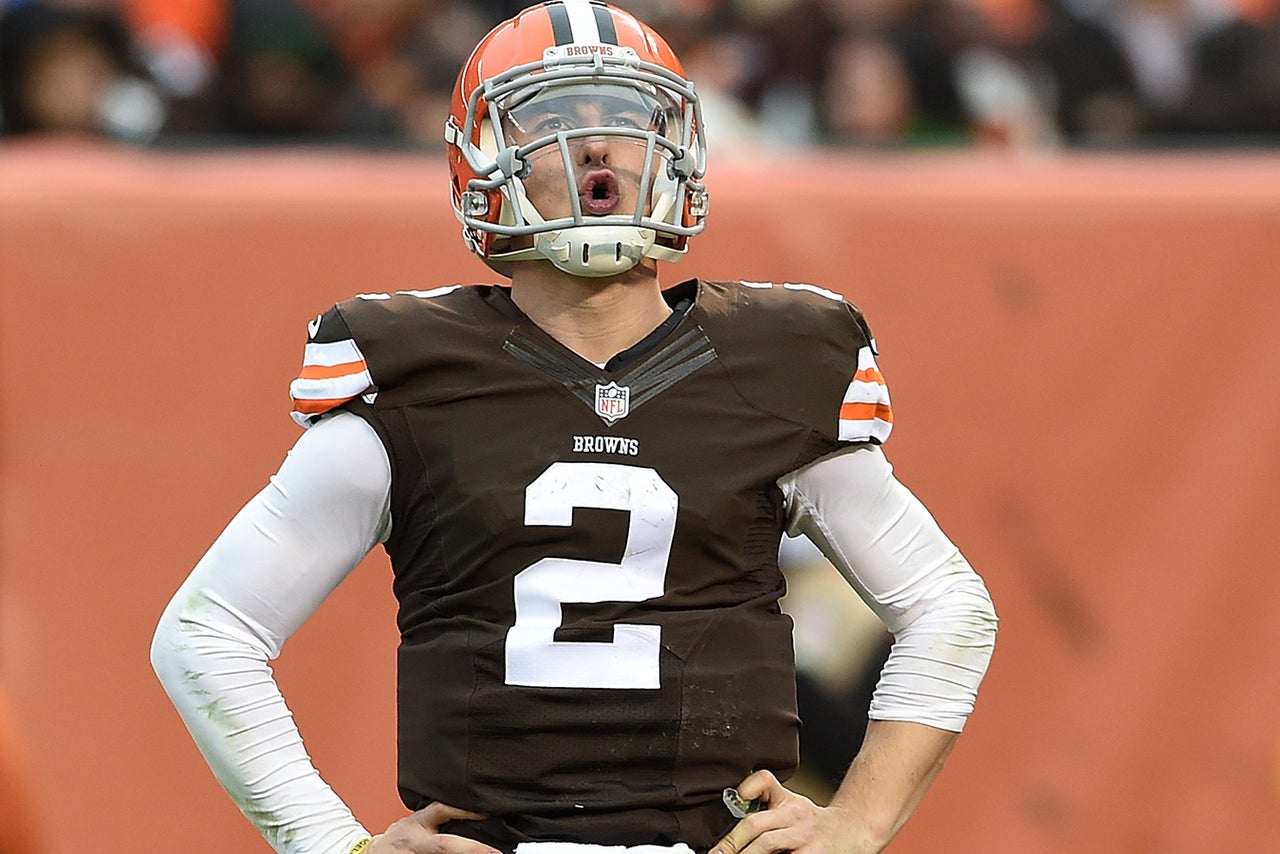 BEREA, Ohio - Johnny Manziel said Wednesday that preparation wasn't the problem in his disastrous starting debut for the Cleveland Browns last weekend.
The Browns only crossed midfield once in a 30-0 loss to the Cincinnati Bengals, and Manziel was intercepted twice. He didn't get much help from his teammates on either side of the ball as the Browns fell behind early and never recovered, but his much-ballyhooed debut has now become a much-criticized one.
A story on Sports Illustrated's website earlier this week said FOX's announcers for the game, Kevin Burkhardt and former NFL safety John Lynch, took away from their day-before-game meeting with Manziel that he hadn't been preparing all season as much as he could have before he was named the starting quarterback last week.
"I thought he gave a pretty honest answer; he said you can't really compare my work habits to Peyton Manning or Tom Brady," Burkhardt said in the article. "Manziel said (last) week he put in maximum effort, that he worked his tail off, and that hopefully it was going to show. He was pretty honest with us on the fact that he put in all this work this week and maybe not for the whole year."
Manziel, who's been an off-field celebrity since winning the Heisman Trophy as a Texas A&M freshman in 2012, has defended his off-field habits on numerous occasions. As for what Burkhardt and Lynch said during the broadcast, Manziel denied telling them he'd ramped up his studies just because he was named the starter.
"During the season being the backup you have to constantly stay on yourself," Manziel said. "You're not getting the reps in practice. You're not getting as much time with the quarterback coach. You're not getting in there as much. I don't know if that's what they got from kind of talking to me a little bit, but to say that I studied harder as a starter than I would as a backup, I wouldn't say that's accurate. But once you're getting more reps, you have to prepare a little bit differently.
"There are things you have to do as a starter."
Manziel said he's been hard on himself but has worked to put that game behind him and, "I felt there was nothing wrong with my preparation last week."
On comments made by FOX's Pam Oliver -- she worked Browns vs. Bengals as the sideline reporter -- on a radio show that indicated some of Manziel's teammates didn't slap hands with him during pregame introductions, Manziel said, "That seems ridiculous."
He didn't elaborate.
Instagram video posted Wednesday by Casey Kulas, who works for one of the Browns flagship radio partners and is on the sideline during games, indicates that Manziel was greeted by all of his teammates.
Life in the spotlight is something Manziel should be used to by now.
Life as an NFL quarterback remains a work in progress.
Follow on Twitter FSOhioZJackson
---
---