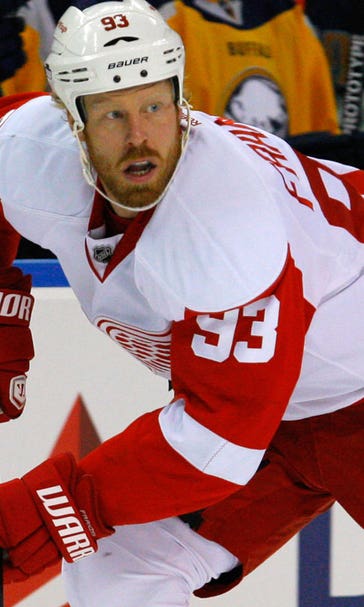 Johan Franzen expected to return Sunday
January 25, 2014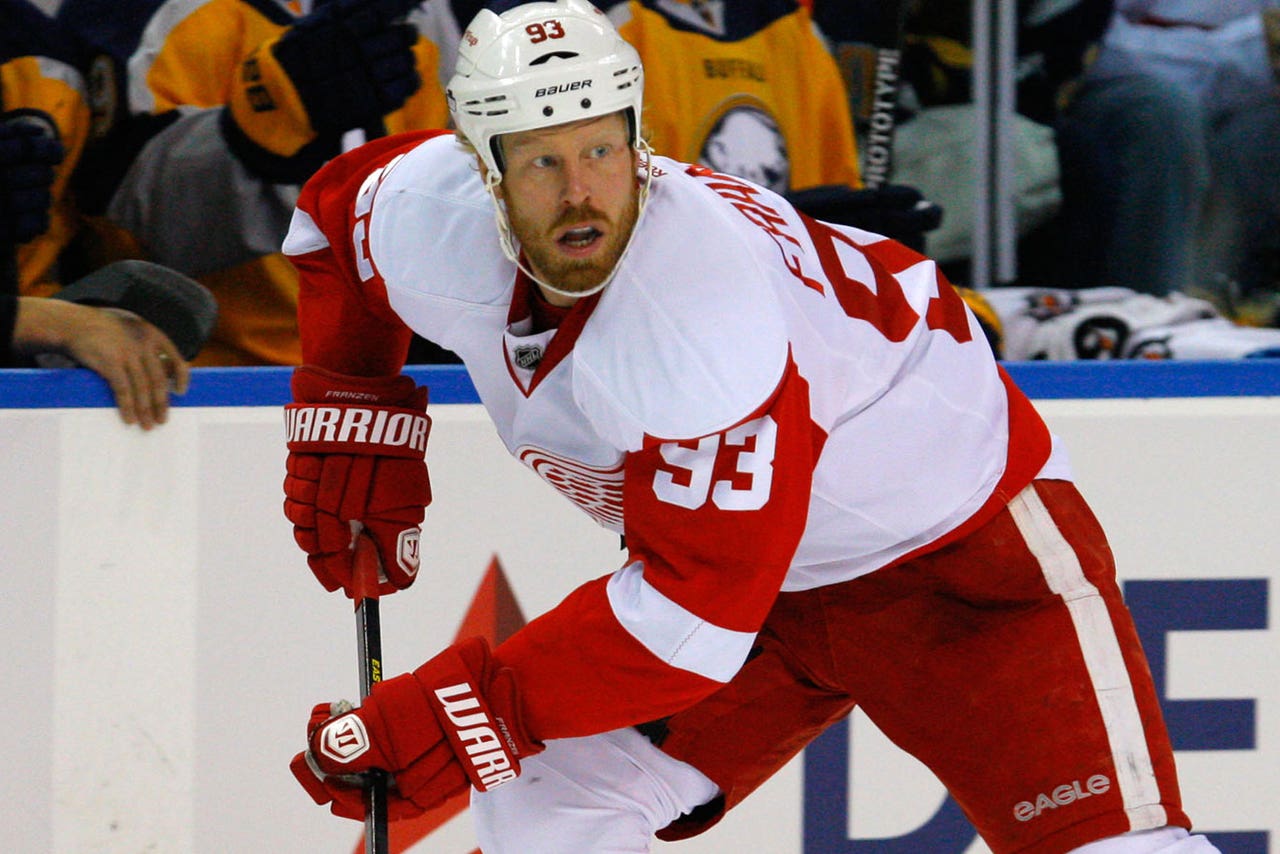 The Red Wings could be getting another player back Sunday if everything goes well.
According to MLive.com, Johan Franzen, who has missed the last 16 games with a concussion, will play Sunday against the Florida Panthers as long as he doesn't have any symptoms.
"Three days now that I haven't had any issues," Franzen told MLive.com after Saturday's practice. "Hopefully I wake up (Sunday) the same way."
Franzen was surprised to miss so much time after a seemingly innocuous hit by Tampa Bay defenseman Radko Gudas Dec. 15.
"I thought I was going to be out five days because it wasn't much of a hit and that's usually how long it takes before you get rid of the headache," Franzen said. "It just wouldn't go away. Just cross my fingers now and hopefully it's going to stay away."
Despite missing so much time, Franzen remains fifth on the team in scoring with nine goals and 13 assists in 30 games.
Slowly but surely, the Wings have gotten some of their best players back this past week.
Daniel Alfredsson returned Friday against the Montreal Canadiens after missing six games with back spasms and assisted on a goal.
Jonathan Ericsson returned Wednesday after missing 10 games with fractured ribs and also assisted on a goal Saturday.
Jonas Gustavsson also returned Wednesday after missing nine games with a groin injury and helped the Wings win two straight home games for the first time since October.
Joakim Andersson, who has missed the last five games with a lower-body injury, believes he's close to being ready to play as well.
But general manager Ken Holland told MLive.com Andersson would not go Sunday.
In the absence of so many players, Riley Sheahan, Tomas Jurco and Luke Glendening have made the most of their opportunity.
"It's great, I like the competition," Wings coach Mike Babcock said. "The National Hockey League is about the best guys get to play and they get to play the most. These kids have come up and played hard and they've extended a challenge, so that's a good thing."
To create roster room, the Wings put forward Mikael Samuelsson on waivers Saturday. If he clears waivers by noon Sunday, he can be assigned to Grand Rapids.
The one player who is not close to returning is Pavel Datsyuk, the Wings' second-leading scorer behind captain Henrik Zetterberg.
Datsyuk has not played since the Winter Classic because of a lower-body injury.
Datsyuk told MLive.com he wasn't sure if he'd be ready to go this week.
"Hard to say," Datsyuk said. "At the beginning I'm thinking I'll miss just one game but I can't start playing. Surprising. I don't think it's so serious, but it's kept me out a few weeks."
Recently named captain of Team Russia, Datsyuk still believes he'll be fine for the Olympics.
---