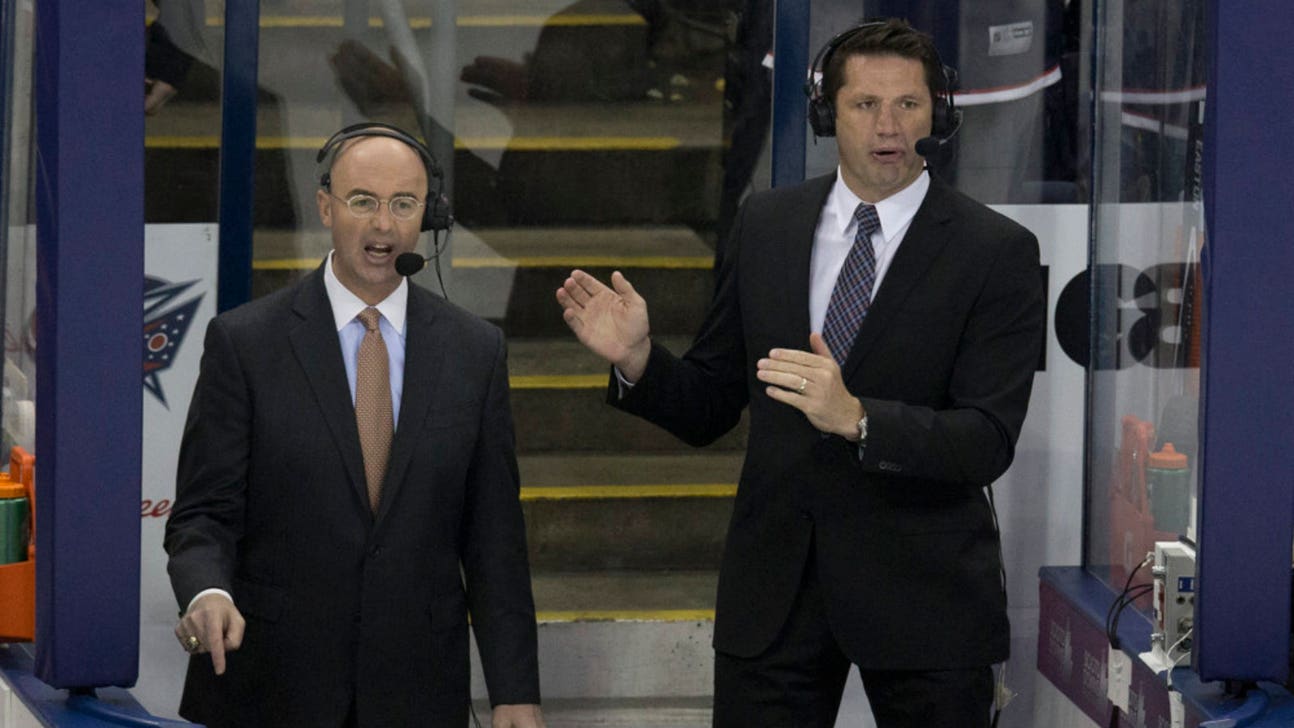 Jody Shelley contributing off-air to Blue Jackets
Published
Oct. 30, 2014 10:45 a.m. ET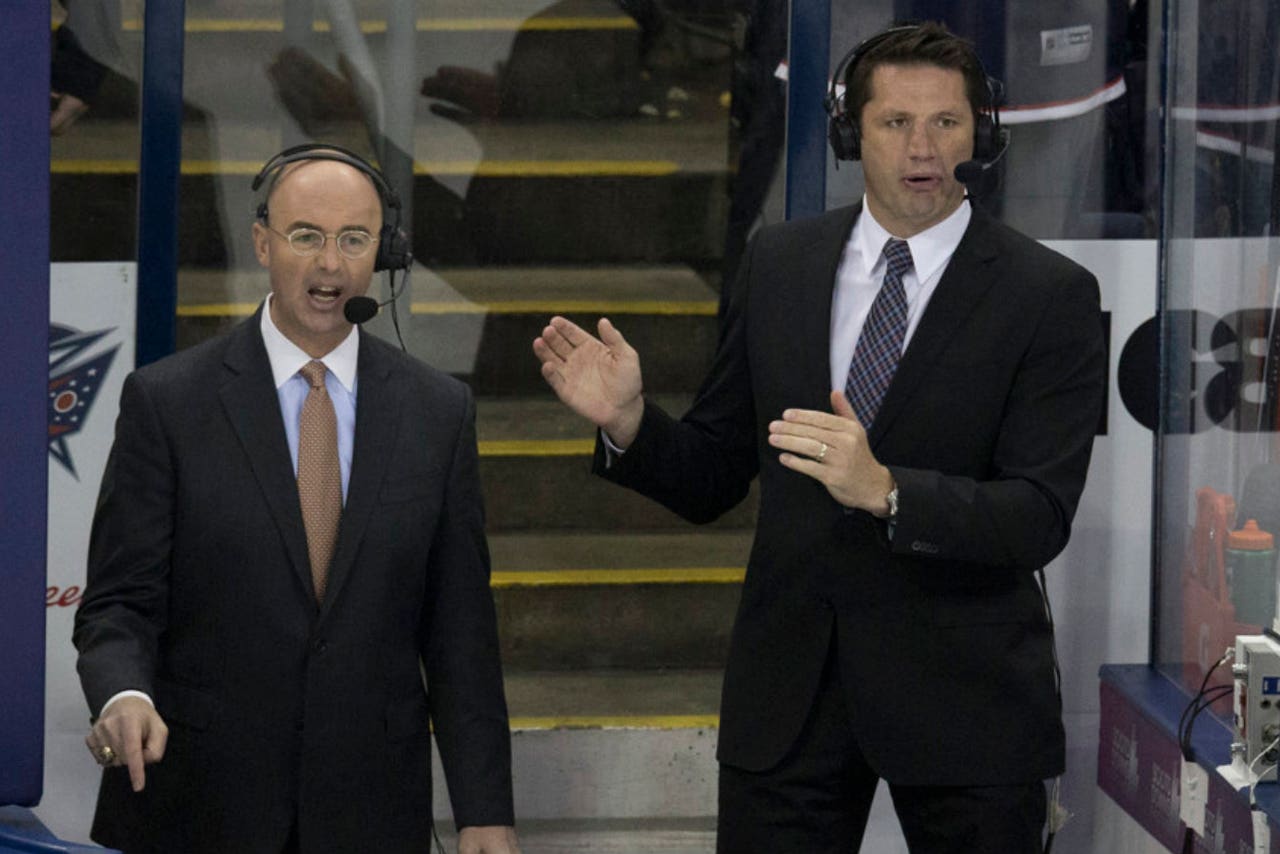 The Blue Jackets are facing a challenging stretch with nine injured players including their number one goalie Sergei Bobrovsky, and six of their top ten point scorers last season. But the team may have a secret weapon when it comes to handling adversity in former Jacket, and current TV analyst, Jody Shelley.
While most people are used to seeing Shelley as part of on-air game coverage for the Jackets, what they may not know about is the time he spends with the players, often tucked into a stall in the locker room talking to a different player or two each day.
"It's not an official role with the team," Shelley said. "I have different relationships with the players. There's different players who go through different things throughout the season and I sometimes cruise through the room just to pick up on some conversations and let them know that any way that I can help I'd love to help them."
Shelley has a lot of experience to share with current Jackets. He joined the team as a free agent in 2001 and played 380 games with the team before being traded in 2008. After Columbus, he spent time playing for the San Jose Sharks, New York Rangers and Philadelphia Flyers.
"I've been a young guy in the league who's trying to hold on everyday and be here," Shelley said. "Whether it's a conversation that's with a player who is struggling, or who is just getting back in the lineup, or who is in and out of the line up - they're all scenarios I've been in."
Shelley says that the majority of his conversations do not focus on on-ice performance, they are more about letting the players know that he knows what they are going through. For some players though, he has discussed what happens in a game, including Jackets forward Jared Boll.
This season, Boll broke Shelley's record as all time penalty minute leader for the Jackets. Shelley set the bar at 1,025 minutes and Boll is now at 1,051. Shelley says he and Boll are similar players and, as guys who are willing to fight and be "enforcers," they are part of a small fraternity.
"I know what he's thinking the night before a game," Shelley said. "I know what he's thinking after the fight, how he's thinking the fight has gone. Between us there will often be a quick reference about what has happened on the ice."
Overall, for Shelley, focusing on building connections with players is about letting the guys know he's there if they need to talk. He often starts with trying to get a laugh out of some of the newer players and showing that he's familiar with the situations that the current Jackets now face. Shelley admits there are a few players who do seek him out.
"(Some players) have asked me things because they know I've been in situations," Shelley said. "Whether it's "what do you think the coach is thinking" or "what do you think I should do in this situation" it's all just friendly conversation."
Shelley, who travels with the team, admits sometimes his advice can be as simple as where to eat on the road, or buy clothes or other things a player needs like what to do in your down time -- particularly when it comes to the Jackets' home town.
As a big fan of Columbus, where he lives year round, Shelley is always promoting the benefits of the area. He was thrilled to see so many players stay in town through the summer and believes it allowed them to take in more of the city compared to the time available during the packed schedule of a hockey season.
"There's so many great things to do in this city, it's fabulous," Shelley said.
Jackets forward Scott Hartnell played with Shelley in Philadelphia. He joined the Jackets this season via trade, waiving his no-trade clause in part based on conversations he had with Shelley.
"He's a big advocate of this city and how great the people are," Hartnell said. "And for a team, Jody is always in our corner."
For the Jackets, who hold the distinction of the youngest team in the league, and now are battling through this rash of injuries, Shelley will continue to be around to offer advice and help players as he can.
"I put my suit on and walk around, but you always have an ear out if someone wants to talk or you see them looking with that look in their eye like "what should I do here," Shelley said. "I embraced the role of helping younger players in Philly and here it's really the same thing."
You can follow Alison on Twitter at @AlisonL
---