Job seekers highlight toughest part of MLB Winter Meetings
BY foxsports • December 12, 2014
It's Thursday, and the buzz and busy of the Manchester Grand Hyatt in downtown San Diego has died down significantly. But there are still a few job seeker, sitting in the lobby wearing wrinkled suits with their phones plugged into outlets lining the walls. 
Some are simply waiting to be taken back to the airport with job offers to mull. But some are still waiting for those offers to come, looking at their phones and hoping something will come before they depart and go back to wherever it is that they call home. 
This is the other side of MLB Winter Meetings. While Matt Kemp and Jon Lester grabbed the headlines this week in San Diego, right next door at the San Diego Convention Center there were thousands of young job seekers who were hoping to some day help create those headlines.
So you want to work in baseball? Well, come to the winter meetings. But just make sure you know what you're getting yourself into. 
Adam Freedman, a recent graduate of Florida State, was successful. By Thursday, the final day of the meetings, he already had a handful of offers. 
"I've declined a couple already that I knew weren't in my area," he said. "But I'm going home now and there are four jobs that I'm going to be considering."
It was easy to know figure out that Freedman was there to look for a job. Other than the name tag with "JOB SEEKER" in bright blue lettering adorning the lanyard around his neck, he was wearing a suit.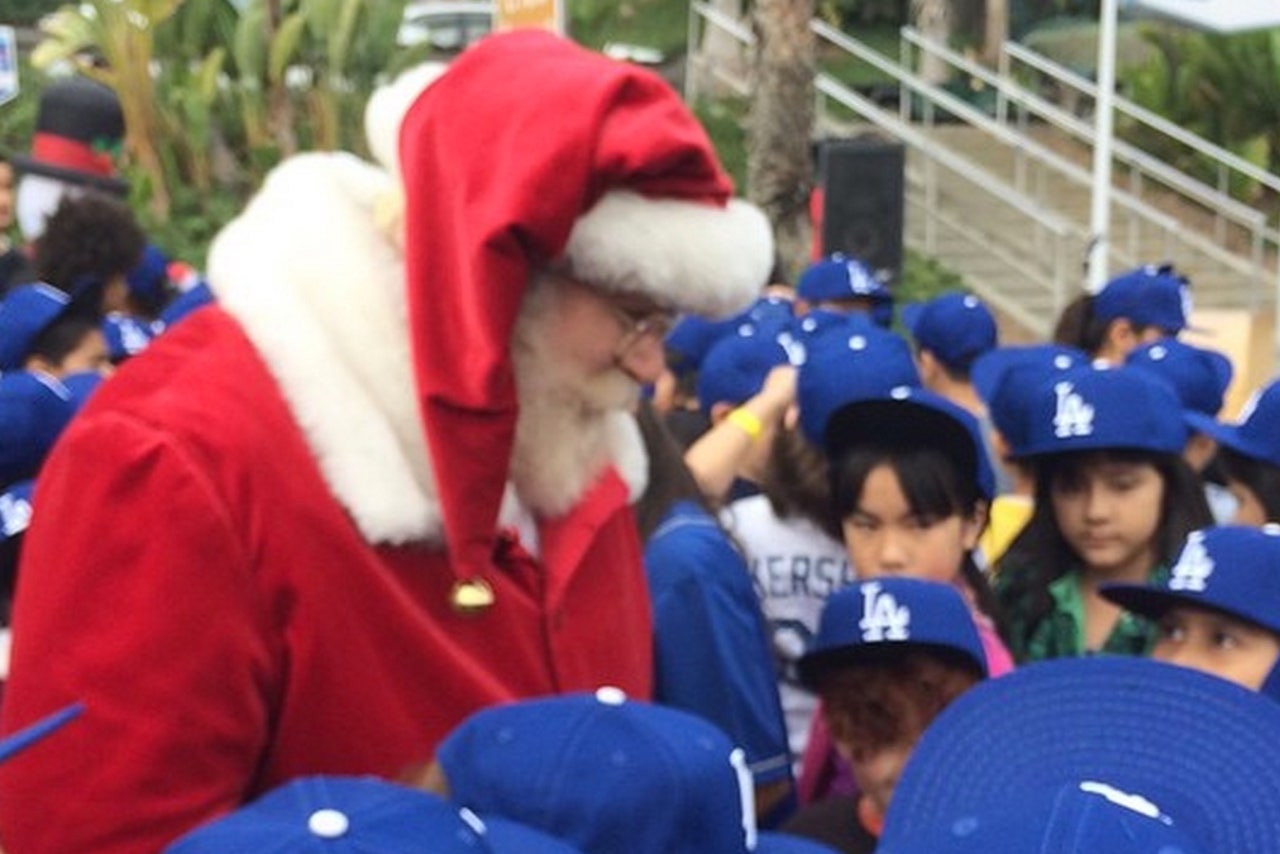 Dodgers traded everyone but ... Santa?
Baseball people don't wear suits. 
Media members are notoriously poor dressers; baseball executives and front office employees are typically wearing golf shirts and khakis. But you can spot the job seekers by their ties and jackets or skirts and heels to go along with the leather folders containing the resumes that they hope will be chosen out of stacks of hundreds or more. 
Most of the hiring is done at the Professional Baseball Employment Opportunities job fair. Signing up is $150 if you''re already a member of the organization and $200 if you're not. The fee includes a seminar on the business of baseball and access to job boards, but it doesn't include travel and lodging fees. Job seekers come from all over the country; Freedman himself came from West Palm Beach, Fla.
It also doesn't guarantee you a job. 
"We came in with two positions," Derek Franks said, the Executive Vice President of the Fresno Grizzlies. "We had well over 100 resumes."
His colleague, Ryan Young, the Grizzlies Media Relations Coordinator, later received another box containing even more resumes. 
The process of the job fair is somewhat archaic and slow to change -- much like the game of baseball itself. As the job fair begins, typically in a different location from the main hotel, there are numbers for each job and cardboard boxes in front of each number. The resumes are dropped, the materials distributed to the clubs. Every 30 minutes, they will post a list of names under each job: If your name is on the list, you get to go into the "job room" and interview with the club. If not, you keep trying. 
Freedman's name was posted over 20 times, meaning he had over 20 interviews in only a few short days.
"I've been fortunate enough to get a good amount of interviews and talk to a good amount of people out here," he said. "It's exhausting. I was going back-to-back-to-back, from table-to-table-to-table, and then there's a big interview room up in the convention center where there's tables lined up, 90 tables in a row."
Night after night, guys in golf shirts could be seen interviewing the young guys or girls in suits in some corner of a hotel lobby or hotel bars.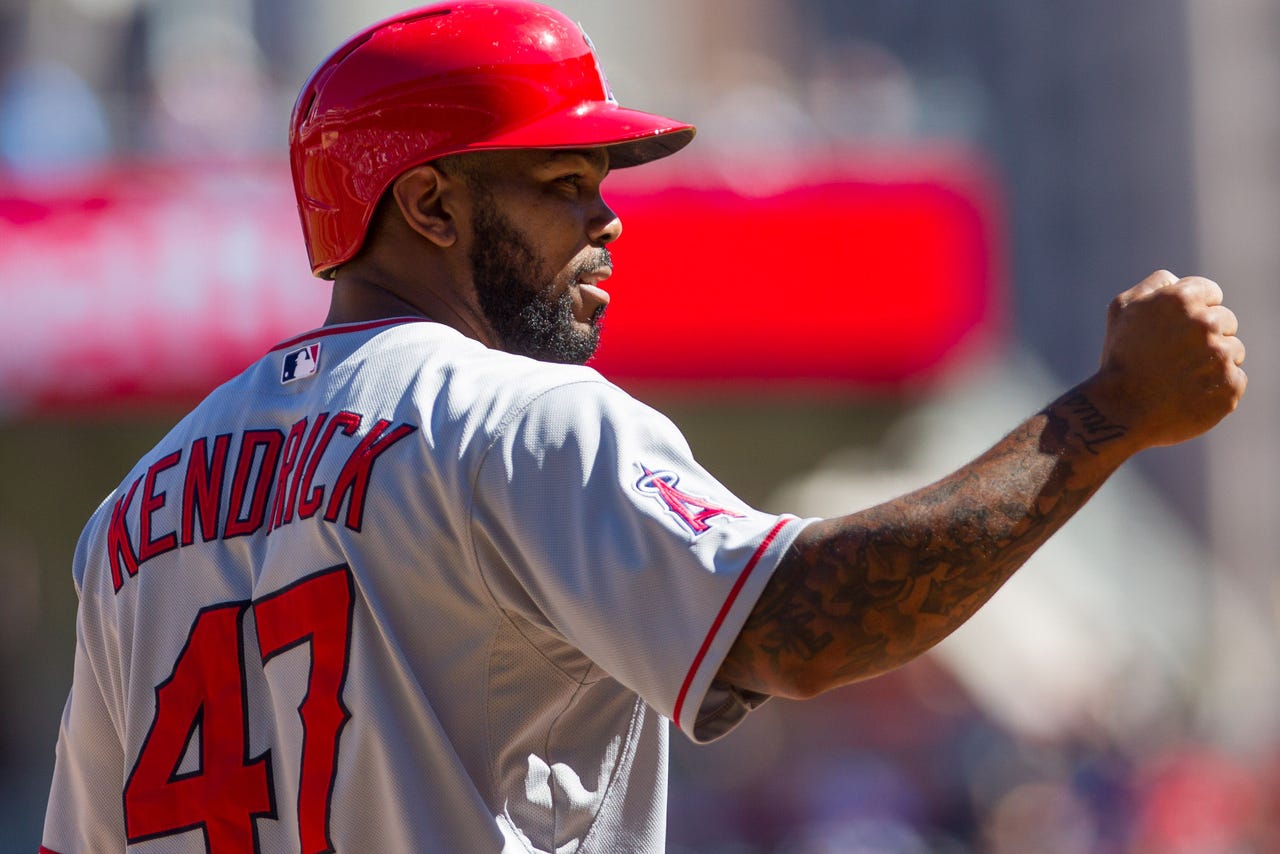 Recap of Angels moves: Goodbye Kendrick, hello Heaney
"It was definitely," Freedman pauses. "Interesting. It was interesting."
The Fresno Grizzlies don't think it's that interesting. Franks and Young bucked that trend and went a different route this season, using social media to find candidates. 
"We had a couple positions that we knew we were going to have here, and we just saw it as a way to capitalize on social media, the job seekers, obviously, and to do something that nobody is doing," Young said. "I don't think any job seeker really loves to do the job fair, the PBEO, and the structure of it so we were just trying to do something different and find some candidates. We found three pretty worthy candidates to interview with them and we found them through Twitter."
Early Monday morning, Young tweeted out a picture of two Grizzlies buttons and the first two people to find them in the Hilton lobby would be interviewed for an account executive job. Another tweet soon followed for those interested in sales, instructing the first three job seekers to find Ryan in the burgundy pants for an interview. 
"We think you're always looking for people that can do more than one thing," Young said. "We feel like social media is just one insight. If they're tracking a hashtag to me, or they see a retweet or scrolling Twitter, that tells me that they're engaged here and they're here to be here and not just coming in to do their interview and do the traditional route. That's the fun part of it too."
The Grizzlies were looking for community-minded candidates who could help market the club to Fresno using all traditional and non-traditional marketing tactics, social media included.
The Missoula Osprey were looking for a do-it-all writer/broadcaster. They found their guy in Tyler Geivett. 
An a-typical job seeker who already has a full time job, Geivett is a sports information director at Loyola Marymount, so he's written multiple recaps and press releases throughout his six-year career. He's married and settled in the Los Angeles area, but he's also never been able to shake his desire to become a broadcaster.
"Ultimately, I think my goal is to become a professional broadcaster," he said. "That's been my goal for a long time. My skill set has always been in media relations because that's what I did as an undergrad and it was an easy transition into a full time job. And that's where I felt safe."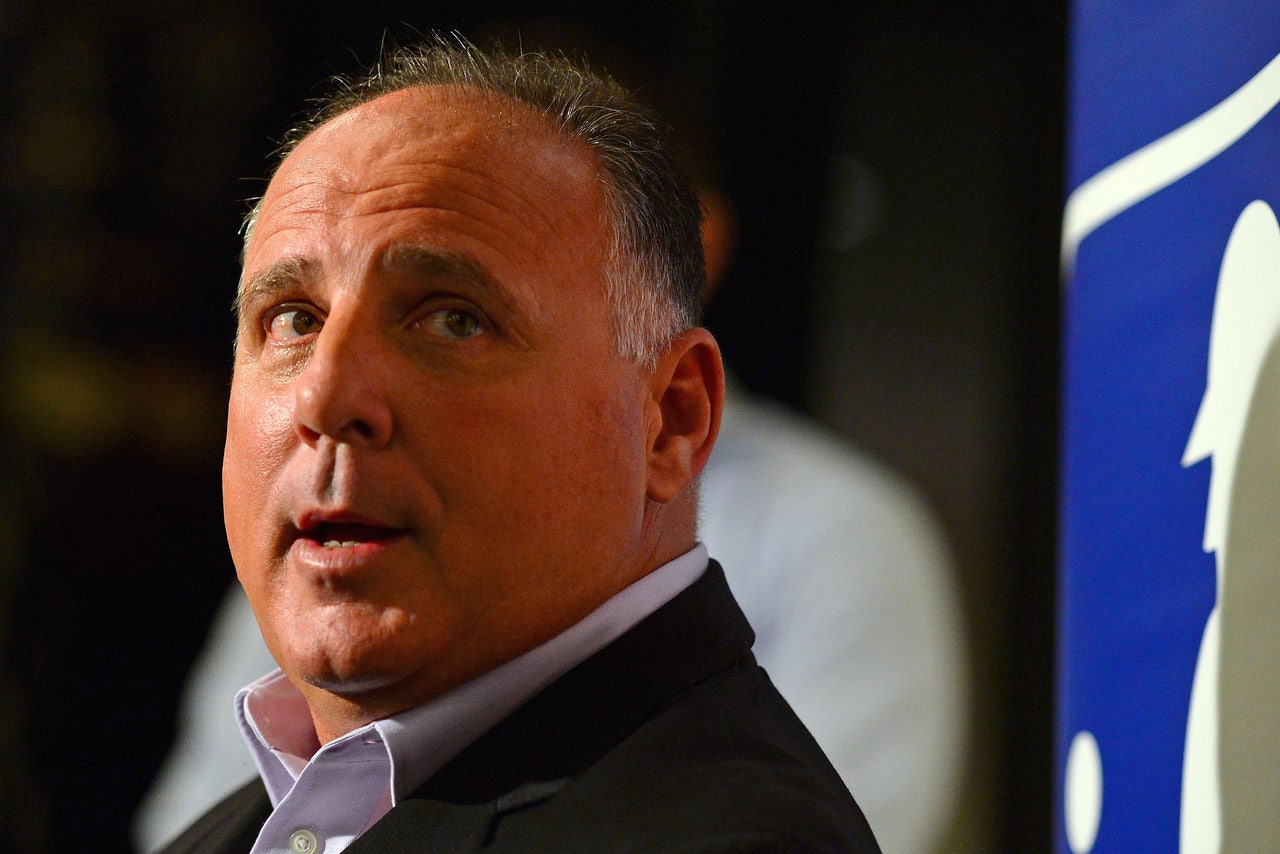 Angels update from MLB Winter Meetings
It was a perfect fit. They Osprey wanted someone who can write a game recap in addition to their play-by-play duties. Geivett wanted a short-season team to be able to broadcast during the summer and return to LMU in the fall.
But it takes more than just writing a recap and tracking a hashtag. You better come to the winter meetings ready to do anything. Anything might mean putting on a mascot costume in the middle of summer -- for pennies. 
Minor league jobs, like many jobs in sports, are not lucrative. The PBEO doesn't shy away from this fact, either, warning job seekers during the seminar that this industry is not for everyone.  
"It's kind of a downer at the beginning," Geivett said. "You have to work for nothing, work for peanuts and you've got to work really hard. It's just a lot of realistic conversation, which is excellent. It's exactly the message that I need to hear and that everyone needs to hear."
Clubs want to see how bad you want it and if you're brave enough to go after it. Those that succeed at the winter meetings often don't have the best resume or the best suit, but they're the ones who are approaching the executives in the hotel bars or making a point to introduce themselves to the minor league club representatives. 
This sometimes can seem like an exercise in futility, but it's important in making connections for the future.
"The ones that put themselves out there are the ones that succeed," Franks said. "We're more interested in those people because you can teach them the stuff they need to know -- the baseball stuff, you can train them how to sell tickets -- but you can't really teach that character and that drive. That's just in you."
So once again, you want to work in baseball? Come to the winter meetings armed with more than a new suit and a resume. It won't be easy, but it might be worth it.
"I know it's long hours, it's unlike a lot of regular businesses," Freedman said. "I understand the drill. But baseball is my passion so if you don't have that passion, then you're not going to love what you. I think I have what it takes to really excel in the baseball industry."
---
---