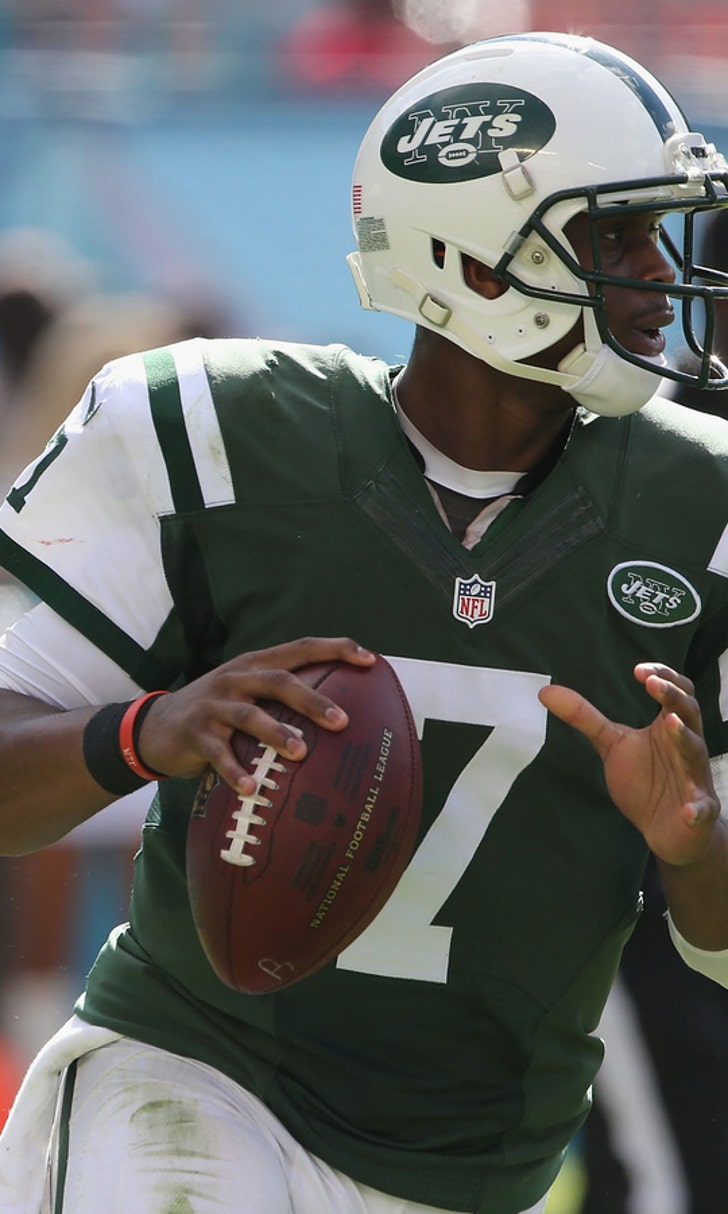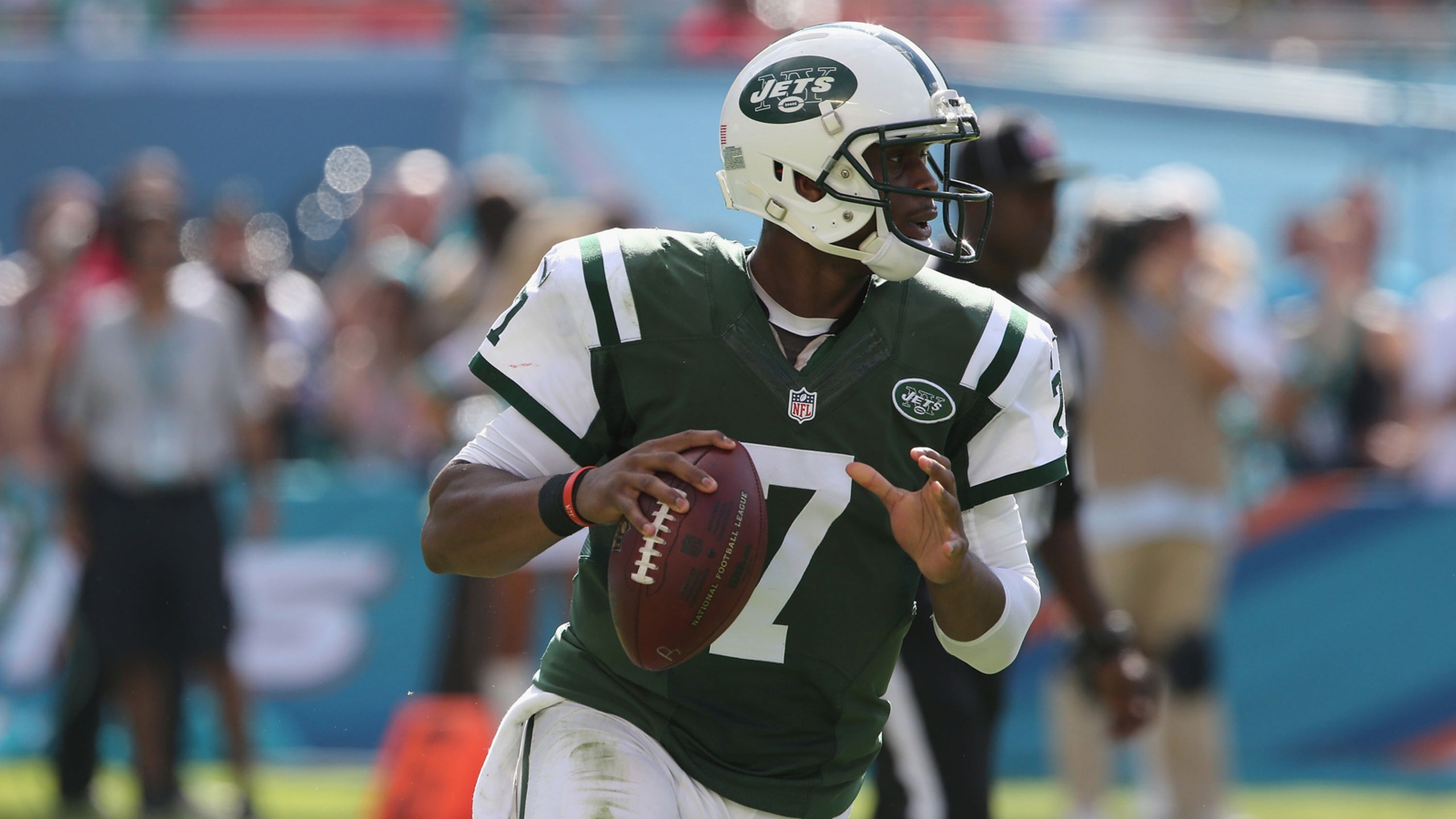 Jets won't hesitate to bench Geno Smith if he struggles
BY foxsports • July 28, 2015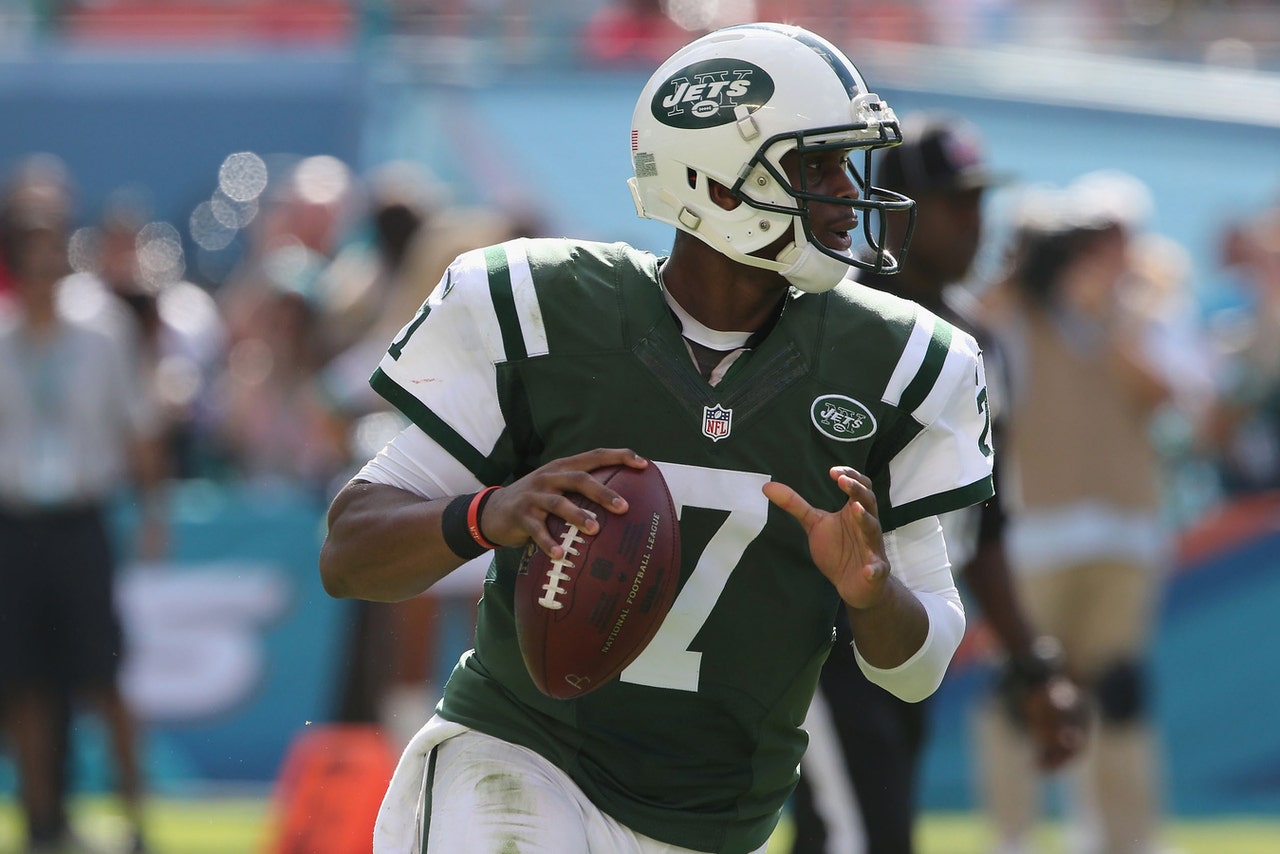 Rookie New York Jets head coach Todd Bowles isn't going to blink twice about pulling the plug on Geno Smith if the young quarterback comes out of the gates poorly in September.
Bowles has playoff aspirations in his inaugural season leading Gang Green.
"I'm not going in to be 8-8," Bowles said (h/t Manish Mehta of the New York Daily News). "Regardless of whether you have pieces or not, my job is to get us to the playoffs and get to the Super Bowl. And 8-8 would not be satisfactory for me."
Teams that feature a struggling young quarterback don't make the playoffs very often.
And Smith has struggled early in his career, to say the least. In his first two years as a pro, the West Virginia product has displayed tremendous lapses in judgement (just 25 touchdowns compared to 34 interceptions) and has struggled with accuracy (57.5 percent completion rate).
New York features the talent on both sides of the ball to make a strong playoff push. In particular as it relates to offense, the team's receiving corps is downright dangerous. With Eric Decker, Brandon Marshall, Jeremy Kerley and rookie Devin Smith out of Ohio State, the Jets could feature a formidable passing attack, provided they had a quarterback who could get the job done.
So, if Smith isn't showing marked improvement to open the season and starts turning the ball over, thus hurting the team's chances of winning, Bowles won't hesitate to replace him.
"If you feel that his position or any other position is hurting the team, as a head coach, it's up to you to do something about it," Bowles said about Smith. "It's not a year-long thing for anybody. You earn your keep by the week. You earn your keep by the day. … If somebody is not doing their job, it's up to me to rectify the situation."
Waiting in the wings, should Smith get off to a poor start, is veteran Ryan Fitzpatrick, formerly of the Buffalo Bills, Tennessee Titans and Houston Texans. While nobody would ever suggest Fitzpatrick as a top-tier quarterback, he does have 89 starts under his belt and has seen some success along the way.
There is a lot of pressure on Smith's shoulders this season. Most young quarterbacks see their biggest improvements in Year 3, so there is hope for the young man to find success.
With strong quarterback play, the Jets should be a playoff team in 2015. Bowles knows this, his players know it and so do the fans. The leash couldn't be much shorter for Smith heading into Week 1.
More from Sportsnaut:
---
---