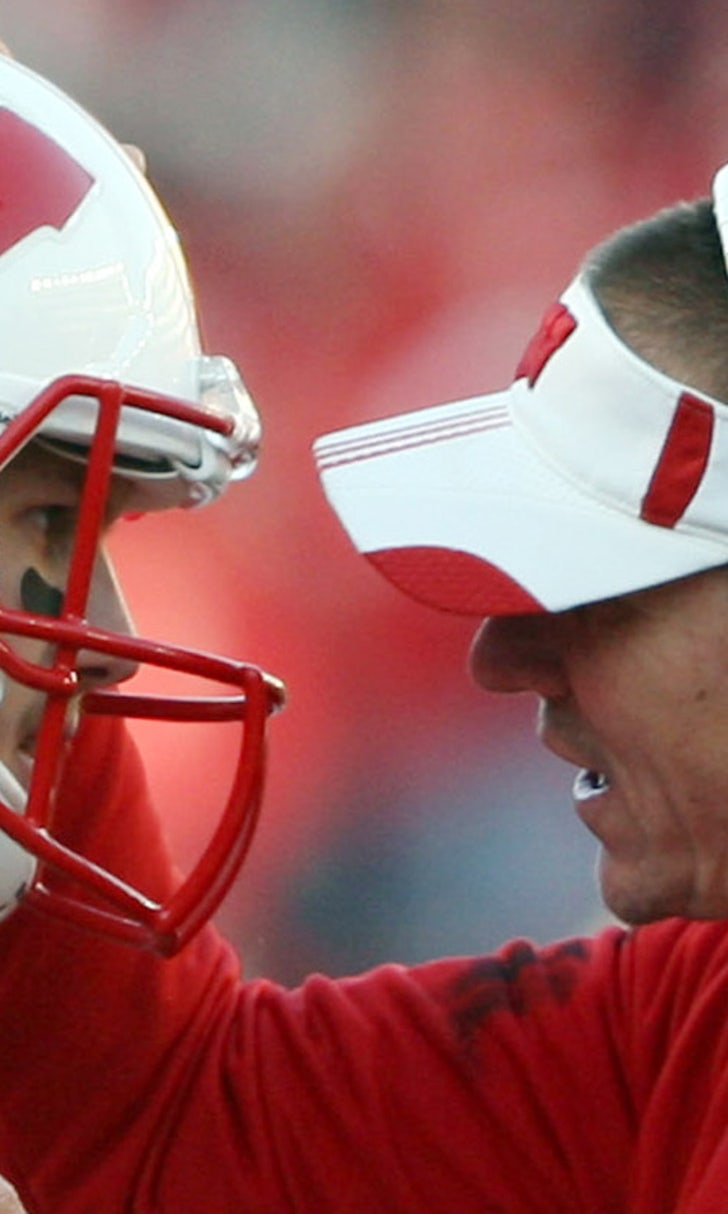 Jesse Temple's Oct. 29 Badgers mailbag
BY foxsports • October 29, 2014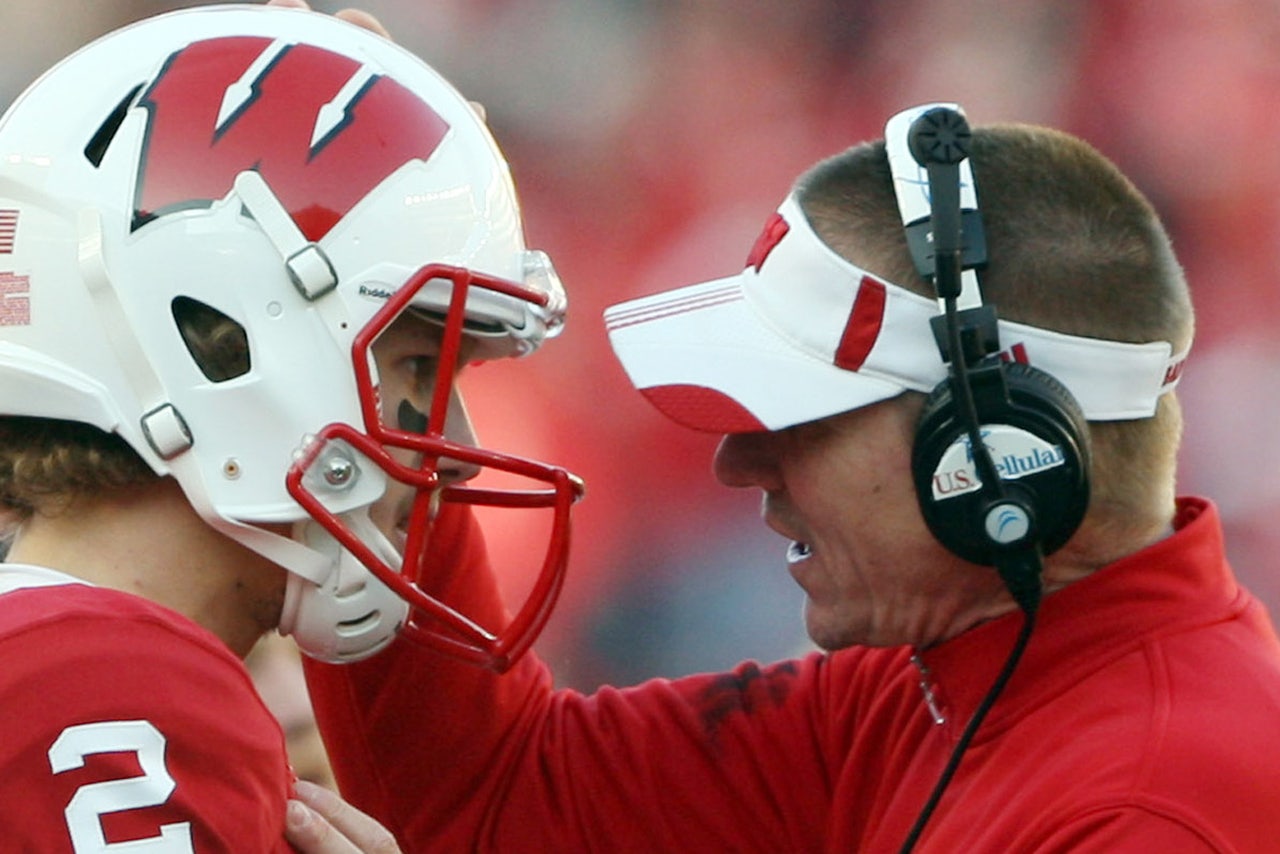 After a bye week, we're back at it with another edition of the mailbag. In this week's version, we dive into the likelihood of Wisconsin winning the Big Ten West, quarterback Joel Stave's renewed confidence and wide receiver reliability. We also sneak in a Badgers hoops question (the hype train has already begun there).
Let's get to it:
Question: Logjam in the Big Ten West division. Who do you see coming out on top? Frustrating to think the Maryland game version of the Badgers could have easily run away with the conference if they played like that all year long. -- Ryan Herman, Eagan, Minn.
Answer: Right now, the Big Ten West is completely wide open because four teams can win the league by simply winning the remainder of their regular-season games. The single best team in the West, in my opinion, is Nebraska. The Cornhuskers obliterated Northwestern on the road, 38-17, just two weeks after Northwestern handed Wisconsin a 20-14 loss in Evanston. And Nebraska's lone loss is to Michigan State, which is ranked eighth in the latest Associated Press poll.
Having said all that, I still believe this Wisconsin team can put together a special run over the final month. It's a big deal in college football to have home-field advantage. The fact Nebraska and Minnesota have to play at Camp Randall Stadium could sway the balance of power. Wisconsin is 66-7 at Camp Randall since 2004, which basically means it wins nine out of every 10 games played there. If Wisconsin played the Nebraska game in Lincoln this season, I'd say there was virtually no chance for the Badgers.
As long as Wisconsin doesn't blow it against Rutgers or Purdue, this season will come down to the team's final three games -- home against Nebraska, at Iowa and home against Minnesota. It's like a de facto four-team playoff.
Q: Joel Stave looked great on Saturday, decisive and sharp and confident. Is he finally fully over whatever problems or uncertainty he had earlier in the season? -- Dan L., Hartford, Wis.
A: He certainly seems over the issues that plagued him during the first month or so of the season. It took some time for Stave to come to grips with the fact he'd lost out on the starting quarterback job because of all the work he put into keeping the spot this offseason. There's no question it affected him mentally. But the more time he had to gain some perspective, the better he was able to cope and keep throwing the type of footballs that made him such a talented passer.
You're right about Stave looking sharp against Maryland on Saturday. To see him deliver two huge play-action passes to Alex Erickson down the field was encouraging, both for Stave and for the team. That's why Stave is Wisconsin's best option in the passing game.
Stave sounded pretty confident to me after the game, as well. Here's what he said:
"I feel like I'm getting into a rhythm again. I'm glad we don't have another bye week, that's for sure. I feel like the offense is moving in the right direction to where we're ready to start playing some games back to back to back. Whether I am or not, I like to think of myself as the starting quarterback. I'm always going to prepare like I am. So that's just the mindset I have."
Q: We still don't have any reliable wide receivers besides Erickson that are making plays. I'm surprised other teams haven't started double teaming him on passing downs and making Stave throw to someone new. Of the receivers that aren't Alex Erickson, which one do you think is most likely/ready/able to step up and actually catch some passes? -- Mitch Clydeburg, Madison, Wis.
A: At this stage of the season, I don't know that there's any single player ready to emerge as a consistent second option to Erickson. Having said that, it does not mean Wisconsin can't be successful in the passing game. If four or five different receivers catch a pass each game, that's essentially the equivalent of a second receiver. And Saturday's 52-7 drubbing of Maryland should at least show this team has some weapons.
Nine different players caught a pass on Saturday, which is the most in a game this season for Wisconsin. Of those nine players, five were receivers. George Rushing and Reggie Love haven't been heard from much this season, but each player caught a pass, as did Jordan Fredrick and Kenzel Doe.
Seeing Joel Stave complete some play-action passes -- yes, I know the two biggies went to Erickson -- opens up the field for everybody else. That's encouraging as the most important games of the season approach.
Q: With Michigan's struggles, does UW still have a shot at Mike Weber? -- Steven Adler (via Twitter)
A: Weber, Rivals' No. 1-ranked player in Michigan for 2015, told MLive.com earlier this month that he had not de-committed from Michigan. But the 5-foot-10, 205-pound running back also said he would explore options in the recruiting process and take other visits.
The fact Michigan is 3-5 with what is essentially a lame-duck head coach in Brady Hoke spells trouble for the program's future. Weber hasn't said which schools he'd like to visit, but he did pick Michigan over Michigan State, Ohio State, Nebraska, Tennessee, Wisconsin and USC. I'd say it's still a long shot, but you never know.
Q: Do you believe the old adage that having two QBs is like having none? -- Eric, Sheboygan, Wis.
A: I might have agreed with you before the Maryland game. But what I saw against the Terrapins showed why this version of a two-quarterback system can be effective. Joel Stave obviously is the prototypical pocket passer, while Tanner McEvoy is the option-style guy. If used with the right balance, it can be an awfully tough mix. If nothing else, it makes opponents spend even more practice time trying to prepare for two different philosophies.
In an ideal world, you'd like to see one quarterback run the show and run it well. But Wisconsin actually needs the skill set of each player. The Badgers need a reliable play-action game, and Stave gives them that. They also want to add in those running plays, and only McEvoy can do it. Obviously, it isn't perfect. But if it works the way it did against Maryland over the next five games, Badgers fans should be pleased.
Q: Hoops talk: Which returning player do you see making the biggest leap from last season to this one? -- Bernie L., Appleton, Wis.
A: If I had to pick one, and only one, I'll go with forward Duje Dukan. He just looks so much more confident on the floor in practice, and his 3-point shot is as consistent as ever. Last season, Dukan averaged only 8.1 minutes per game to go with 2.8 points and 1.5 rebounds. He also shot 50 percent from the field in limited action.
I see Dukan's minutes going way up, even though he'll still be coming off the bench. Bo Ryan is going to rely heavily on the top seven players in his rotation to eat most of the minutes. And there will be plenty of frontcourt minutes available to Dukan in reserve duty behind Sam Dekker, Nigel Hayes and Frank Kaminsky.
During the Red-White scrimmage, you could see how much progress Dukan has made. He scored 15 points on 5-of-6 shooting and played more minutes than any other player on Team Red.
Follow Jesse Temple on Twitter
---