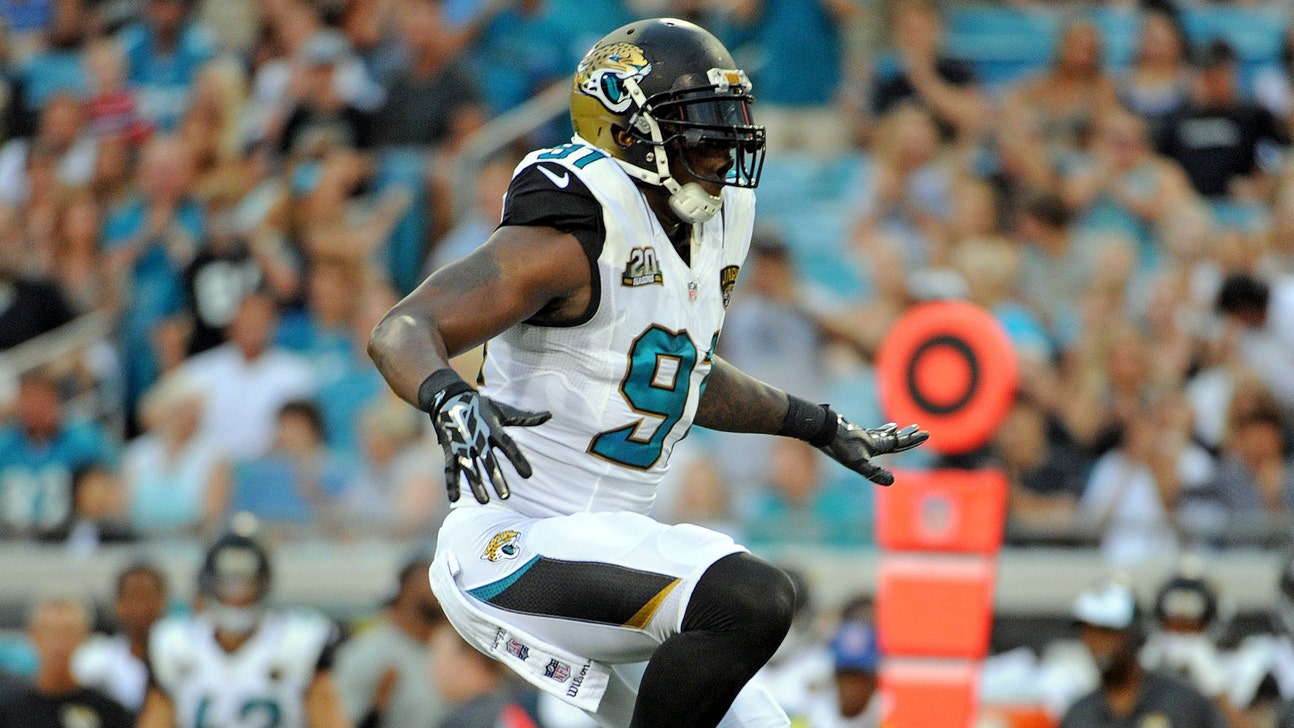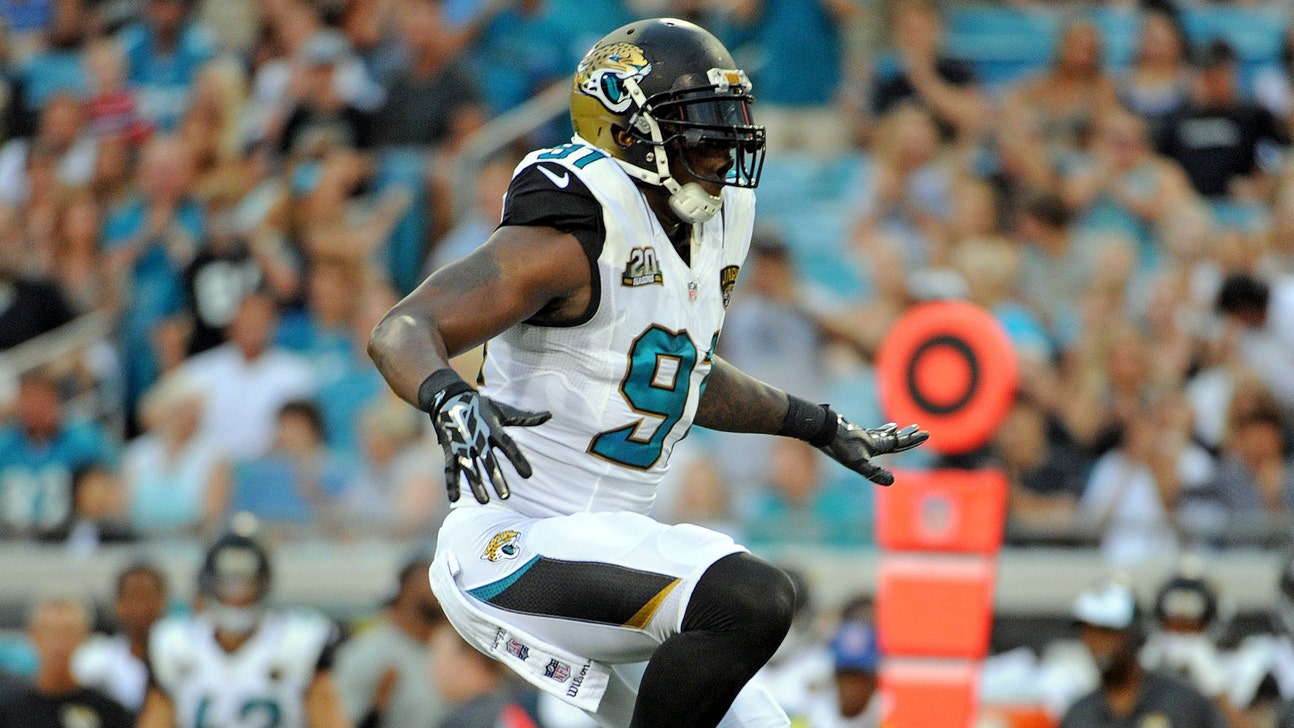 Jaguars observations: Defense looks sharp in preseason opener
Published
Aug. 8, 2014 10:37 p.m. ET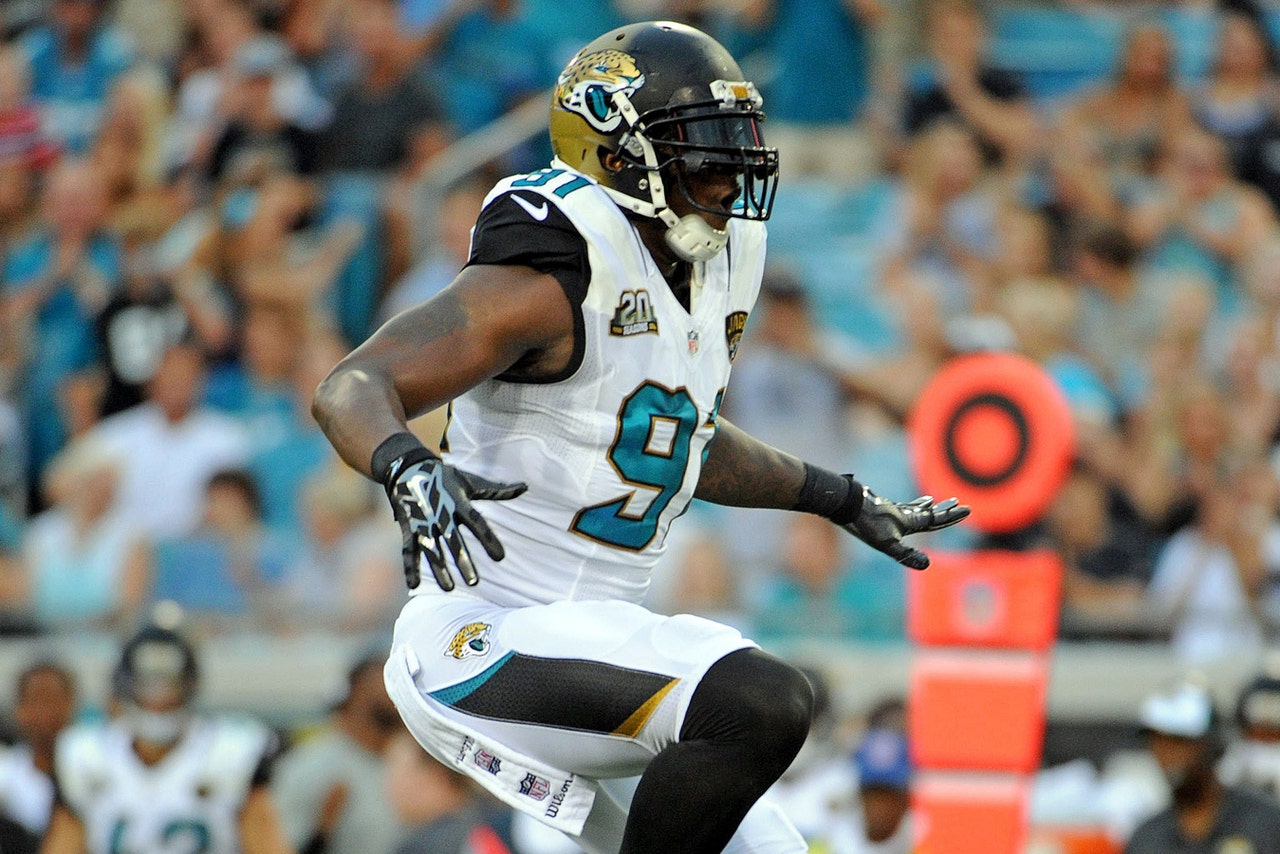 JACKSONVILLE, Fla. -- From the looks of things Friday night in their preseason opener, the Jacksonville Jaguars look like they're already prepared to start the regular season when it comes to their defense.
Their offense remains very much a work in progress.
While neither Chad Henne nor Blake Bortles put any points on the board during the first half against the Tampa Bay Buccaneers, there was no doubt the first-round pick from UCF left a more favorable first impression. Then again, Bortles didn't have the thankless task of trying to start a drive from his own 2 against the Bucs' first-team defense like Henne did.
"As you see out there, sometimes in the first preseason game, it feels like the defense might be ahead of our offense," coach Gus Bradley said. "So we know that will take some time. We have a starting point. We have a bar. And now the challenge is to raise the bar."
Here are five takeaways and observations from the 16-10 win over the Bucs:
1. Welcome, Blake Bortles.
Except for safety Winston Guy's 68-yard interception return for a touchdown, the loudest cheers of the first half came when Bortles took the field with 9:51 to go in the second quarter. He didn't have a particularly tough act to follow, given how the Jaguars amassed only 42 yards on 17 plays with Henne directing the offense.
"It was just cool to know they were behind us," he said. "It was cool to be down there backed up in our end zone and to have them cheering and rooting for us. As a group, it made all of us feel good and gave us a little extra spark."
His first official pass was a 24-yard completion to wide receiver Allen Hurns, the Miami product who is continuing to build a case for making a spot on the opening day roster after not being drafted. Bortles caused a couple anxious moments to end the first half -- first when Bucs end Steven Means collared him on a sack, and then when an ill-advised scramble resulted in his helmet being knocked off by safety Keith Tandy.
Bortles ran the offense for four series and finished with seven completions in 11 attempts for 117 yards. He had two other completions wiped out by offensive pass interference penalties. Hurns was guilty of the first and Mike Brown the second.
"It's a process," he said. "It's not going to happen overnight. So there were some good reads, some bad reads, some good footwork, some bad footwork. It's stuff I'll continue to work on."
Ricky Stanzi relieved Bortles to begin the fourth quarter.
2. Welcome to Sacksonville.
The Jaguars were credited with only two sacks for a total of 5 yards in the first half. That statistic doesn't begin to tell how miserable they made life for the Bucs' Josh McCown.
On Tampa Bay's first possession, tackle Sen'Derrick Marks pressured McCown into an incompletion. That was followed by back-to-back penalties against the Bucs' offensive line. Marks began the defense's second series with a strip of McCown, although the ball took a fortuitous bounce back into the quarterback's hands. Three plays later, the Jaguars finally had a sack to show for their efforts when Chris Clemons, the veteran brought in from Seattle to strengthen their pass rush, hauled down McCown.
"It was nice to see (Marks), as an inside rusher, get some heat on the quarterback," Bradley said. "And then Chris Clemons … There was some pressure from all of them."
Tyson Alualu, a four-year starter who is now listed behind Red Bryant at one defensive end spot, recorded a combination sack and strip of McCown early in the second quarter, with backup middle linebacker Nate Stupar making the recovery.
3. Where have you gone, Brad Meester?
Mike Brewster's grip on the starting center job that Meester had held for years before his retirement no longer seems so secure.
Two faulty exchanges between Brewster and Henne out of the shotgun formation resulted in a net loss of 37 yards. The first one took the Jaguars out of field-goal range on a ball that appeared to go through Henne's hands. But Brewster was clearly at fault on a fourth-and-3 play when his snap sailed over Henne's head to audible groans from the crowd.
Henne called the plays "a fluke thing" and said nothing similar to that had occurred with him and Brewster in practice.
Jacques McClendon, who started at right guard, moved over to center when Bortles replaced Henne. He was flagged for holding, the only penalty against the offensive line in the first half. Rookie Luke Bowanko came in at center in the fourth quarter.
4. Can a team which ranked 31st in rushing a year ago actually be worse this season?
It's hard to be too critical of the Jaguars between they were going against one of the NFL's better defenses and were forced to do so without their top offseason addition at running back, Toby Gerhart. But it was not a good sign to see Jordan Todman and rookie Storm Johnson combine for only 26 yards on 14 carries.
The night began poorly when defensive tackle Gerald McCoy came in untouched and dropped Todman for a loss of 5. Todman, the primary backup to Maurice Jones-Drew last season, gained 10 yards on four carries the rest of the way and also had a 6-yard reception. Johnson, the seventh-round pick out of UCF, twice had gains of 9 yards but was also thrown for a loss three times.
"We didn't establish the run like we wanted to," Henne said. "We kind of found ourselves behind the chains, third-and-10, third-and-12."
The Jaguars failed to convert any of their seven third-down opportunities in the first half and were 1 of 9 through three quarters.
Denard Robinson entered the game in the second half and broke a 10-10 tie on a 23-yard scoring run with 6:27 remaining. The best news about Todman, Johnson and Robinson was that all three of them had no issues with ball security.
5. At least no one else got hurt.
After all their injuries in training camp, especially at wide receiver (Cecil Shorts III, rookie Allen Robinson, Tandon Doss), the Jaguars must have breathed a sigh of relief that they came out of the game unscathed. They got a scare in the fourth quarter when wide receiver Lamaar Thomas stayed on the ground after an unnecessary roughness penalty on Bucs linebacker Brandon Magee, but Thomas was able to leave the field under his own power, although he was later being evaluated for a concussion.
Cornerback Alan Ball, who was brought off the physically unable to perform list earlier in the week, was held out as a precautionary measure. Demetrius McCray started in place of Ball.
Next up: at Chicago next Thursday night.
You can follow Ken Hornack on Twitter @HornackFSFla or email him at khornack32176@gmail.com.
---