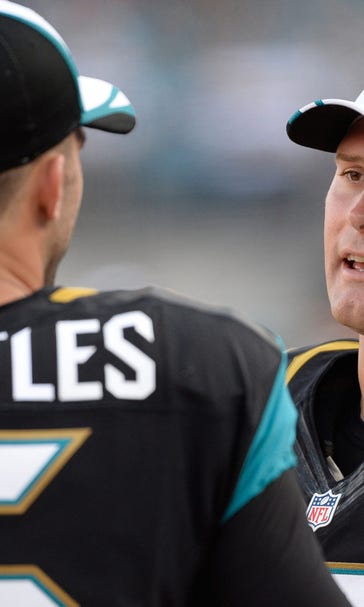 Jaguars' final roster features just 2 QBs, 3 rookie WRs
August 30, 2014

JACKSONVILLE, Fla. -- A roster that includes only two quarterbacks and where three of the five wide receivers are rookies are among the more eye-raising elements of the Jacksonville Jaguars now that they have gotten down to the NFL's 53-man limit.
General manager Dave Caldwell didn't express any remorse Saturday about keeping six defensive ends and four defensive tackles while leaving an offense that ranked 31st overall last year thin in a few areas.
"We feel good about the 10 guys we kept," Caldwell said. "So we had to go short somewhere."
Tandon Doss, the only wide receiver who was signed as a free agent by the Jaguars last spring, was one of two players placed on season-ending injured reserve following their final preseason game. Doss was expected to contribute as a punt returner, and Caldwell made it sound as if the Jaguars will try to upgrade their return teams by scanning the waiver wire.
None of the players drafted by the Jaguars since they hired Caldwell after their disastrous 2012 season were among the final cuts. The roster also includes four players not drafted by anyone this year, including guard Tyler Shatley, who had been announced Friday as having been waived but was brought back when the team had a change of heart and had yet to officially submit their final list of cuts to the league.
"We just had too much feeling for him, and we didn't want to lose him," Caldwell said.
Here is what the roster looks like by position:
QUARTERBACKS
Henne's level of comfort in his second year of the system installed by offensive coordinator Jedd Fisch has been hard to discern at times, largely because of the swapping out of personnel at other positions. This is only the third time in his seven-year NFL career that he'll begin a season as a starter. Bortles had a turnover-free preseason capped by a 57-yard touchdown pass in his first start Thursday night, but the Jaguars are insistent about not rushing him into a starter's role. Both Ricky Stanzi and undrafted rookie Stephen Morris were waived Friday, although it's likely one of them will be signed to the practice squad.
RUNNING BACKS
Gerhart had 16 carries for 51 yards in the two preseason games in which he played. While there was no need to overuse him, questions about how durable he will be over a 16-game season linger. Todman had a 109-yard game for the Jaguars last December in his first career start, while Robinson appears healthier and more reliable than he was as a rookie trying to learn a new position. Another fullback could be added to the practice squad as insurance for Ta'ufo'ou.
RECEIVERS
A year ago, it was the health of Lewis which was in question. This year, it's Shorts. He strained his right hamstring on the first day of training camp, and while he returned for the final two preseason games, he has not been able to finish a season each of the last three years. Robinson (hamstring) and Harbor (calf) missed the entire preseason, while Ace Sanders -- their second-leading receiver in 2013 as a rookie -- is suspended for the first four games of the regular season. In contrast to Lee and Robinson, both of whom were second-round picks, Hurns went undrafted in May. But the University of Miami product wound up leading the league in receiving yards during the preseason with 232.
OFFENSIVE LINE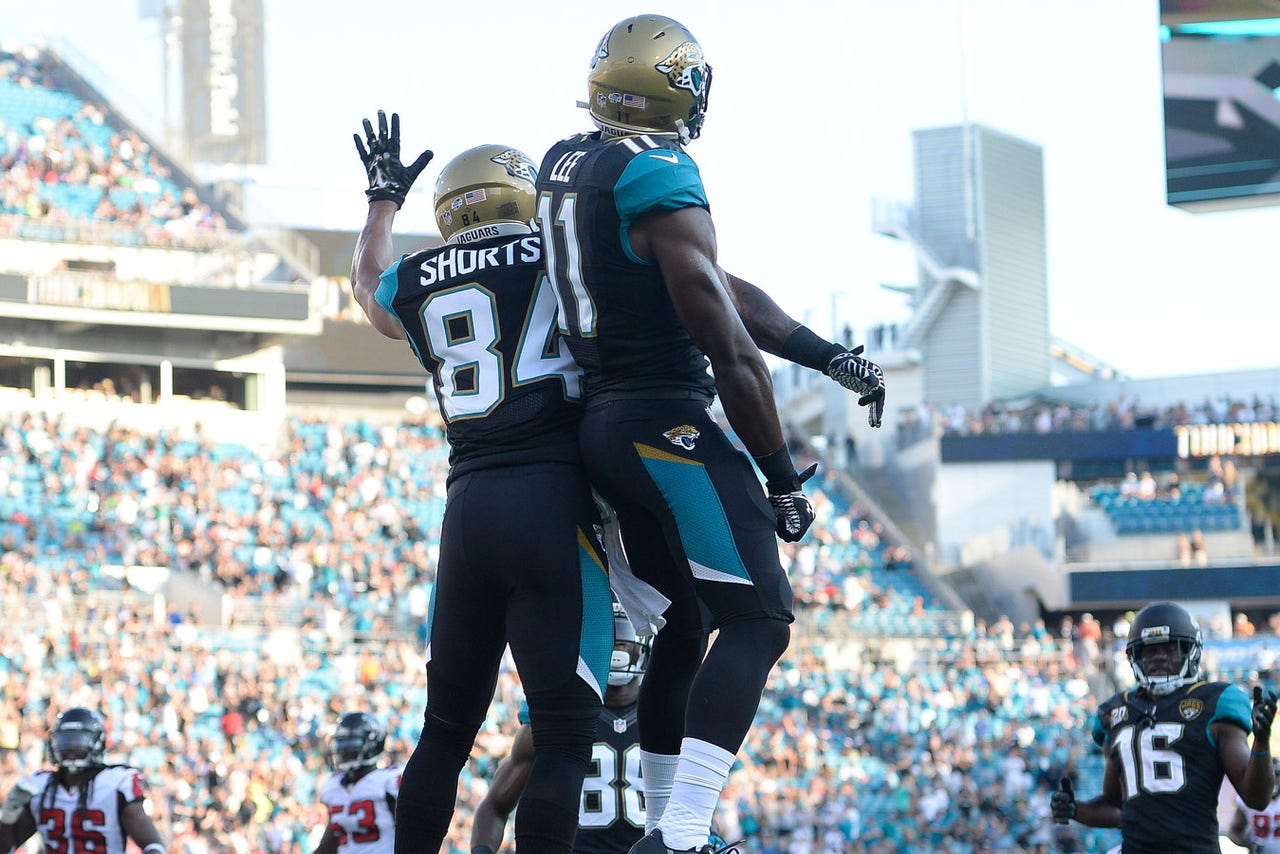 Marqise Lee (11) and Cecil Shorts III (84).
Joeckel appears to have fully recovered from the fractured right ankle which ended his rookie season after less than five games and should benefit from playing alongside Beadles, the Jaguars' biggest free-agent signing. But the rest of the line remains in a state of flux, as shown by Mike Brewster going from first-string center to roster cut in a matter of weeks. It remains to be seen how long Pasztor remains sidelined by a fractured right hand, and it wouldn't be a stretch to see two rookie starters in Bowanko and Linder because McClendon's only starts in his career have come at guard.
DEFENSIVE LINE
Those who have observed the Jaguars for any significant length of time understandably view this as the strongest area of the team. Bryant and Clemons have been valuable additions from the Seattle Seahawks, and there has been plenty to like about the play in the preseason of Alualu, Branch and Davis. Marks played 83 percent of the Jaguars' defensive snaps in his first season with them, so the arrival of Hood should trim that to a more manageable figure. Miller injured his shoulder toward the end of last season but has generally been durable throughout his five-year career.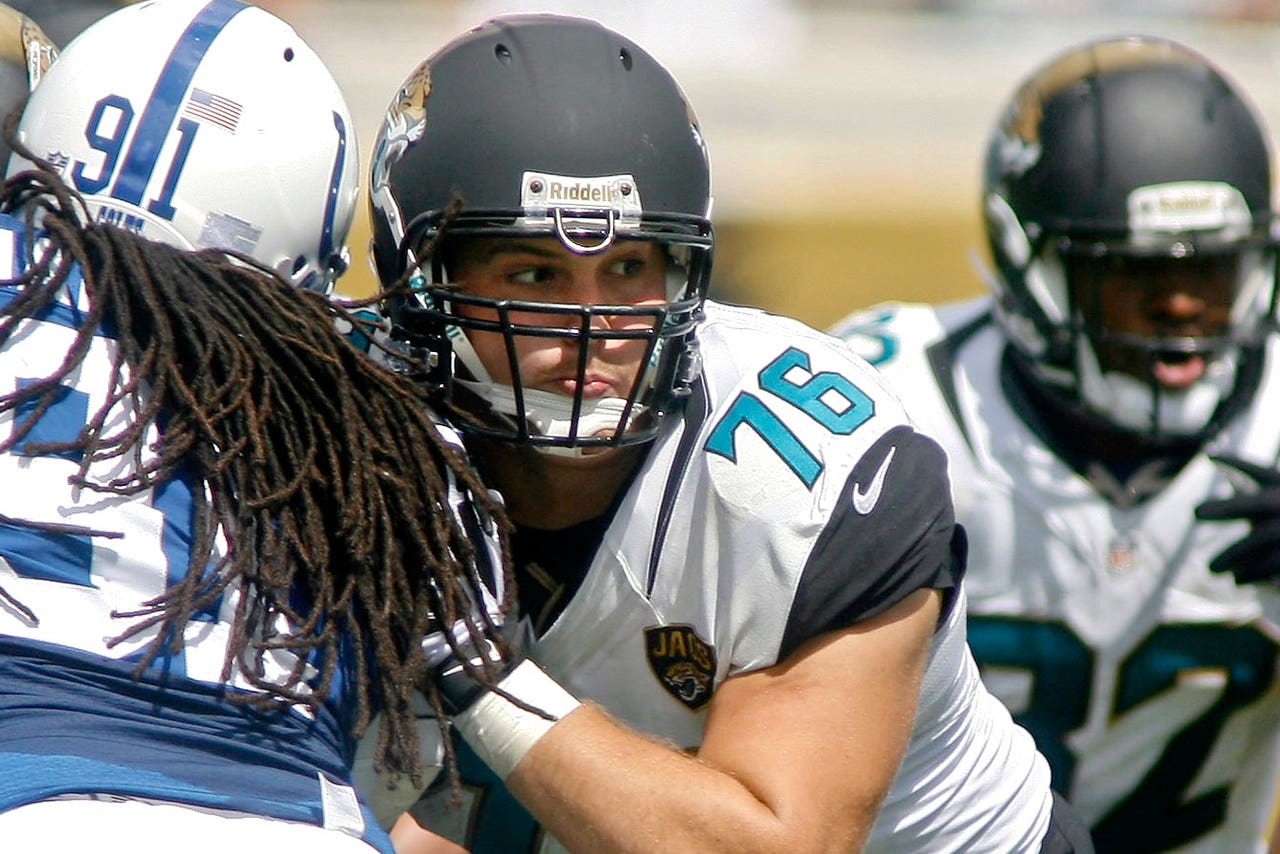 Luke Joeckel.
LINEBACKERS
Posluszny, coming off his first trip to the Pro Bowl, could be even more effective given the improvement in the line in front of him. Hayes is over a knee injury which sidelined him last December, but a groin problem which required surgery hindered Watson following his arrival from Tampa Bay and resulted in Reynolds becoming the starter at the run-stopping OTTO linebacker position. Thomas beat out Nate Stupar for the spot behind Posluszny because of his ability to play in the middle and outside, and he has also stood out on special teams.
SECONDARY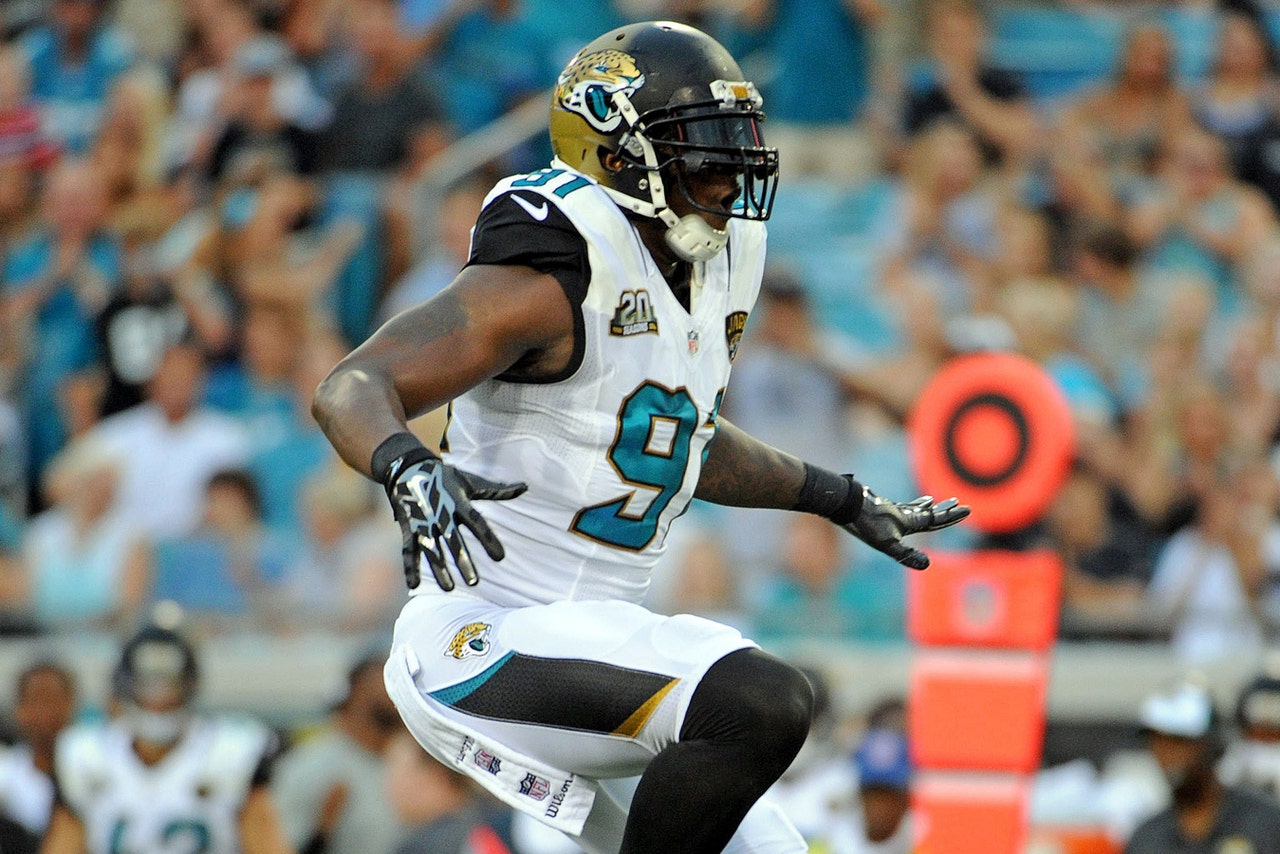 Chris Clemons.

Gratz, Cyprien, McCray and Evans were all rookies a year ago, while Guy had only two regular-season games under his belt. They should all benefit to some degree from an improved pass rush, although a secondary which accounted for only six interceptions in 2013 needs to get better in that area. Fourth-round draft pick Aaron Colvin can come off the reserve/non-football injury list in mid-October, and if he has recovered from the ACL injury he suffered in January at the Senior Bowl, he could push Ball at one corner spot or Blackmon as the nickel back.
SPECIAL TEAMS
K Josh Scobee, P Bryan Anger, LS Carson Tinker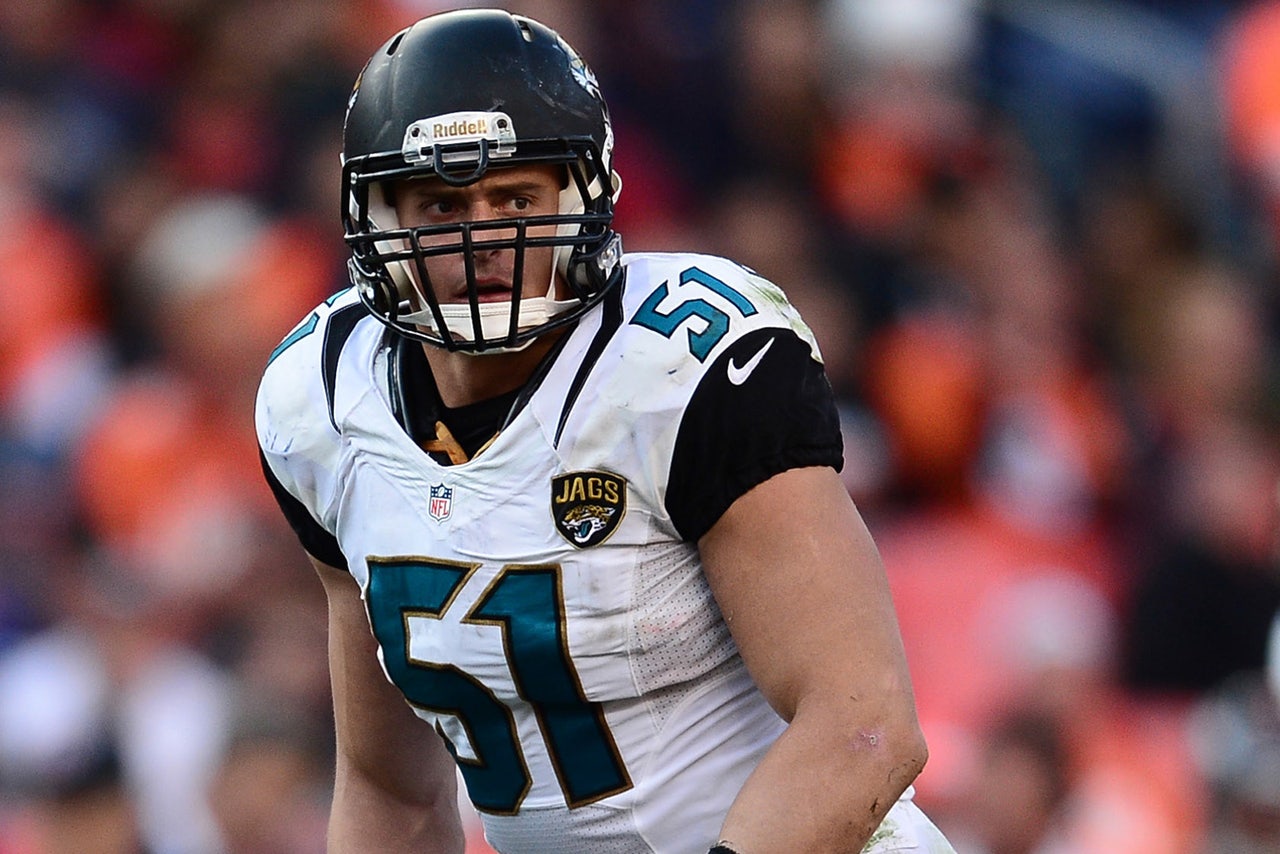 Paul Posluszny.
Scobee strained a quad in his kicking leg during the preseason, but it wasn't enough of a concern to keep Kasey Redfern around in case the 11-year veteran can't answer the bell. Anger has punted more than 90 times in each of his first two seasons with the Jaguars, and given some of the questions about the offense, he could be burdened with a similar workload again. Anger had a gross average of 45.7 yards a punt last season, and his 40.5-yard net average speaks well of their coverage unit.
You can follow Ken Hornack on Twitter @HornackFSFla or email him at khornack32176@gmail.com.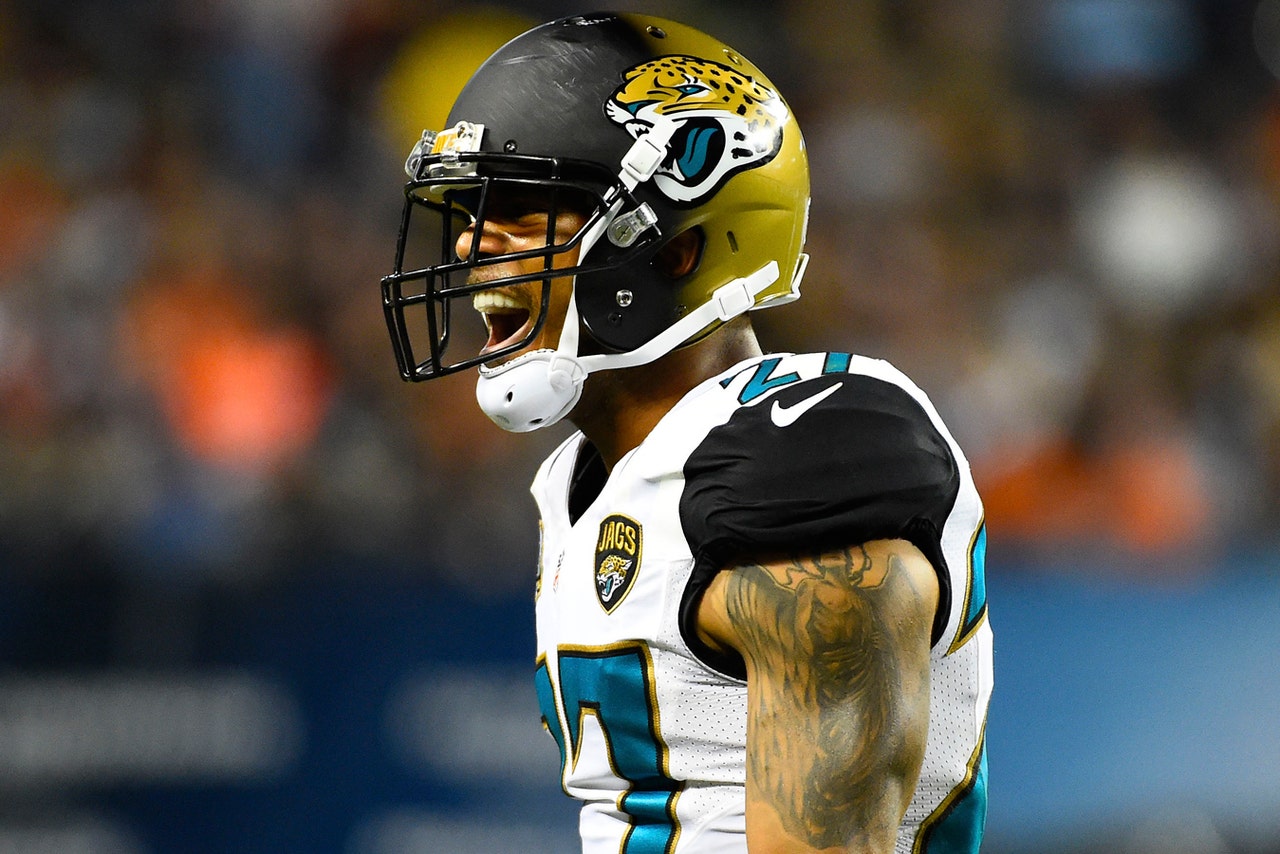 Dwayne Gratz.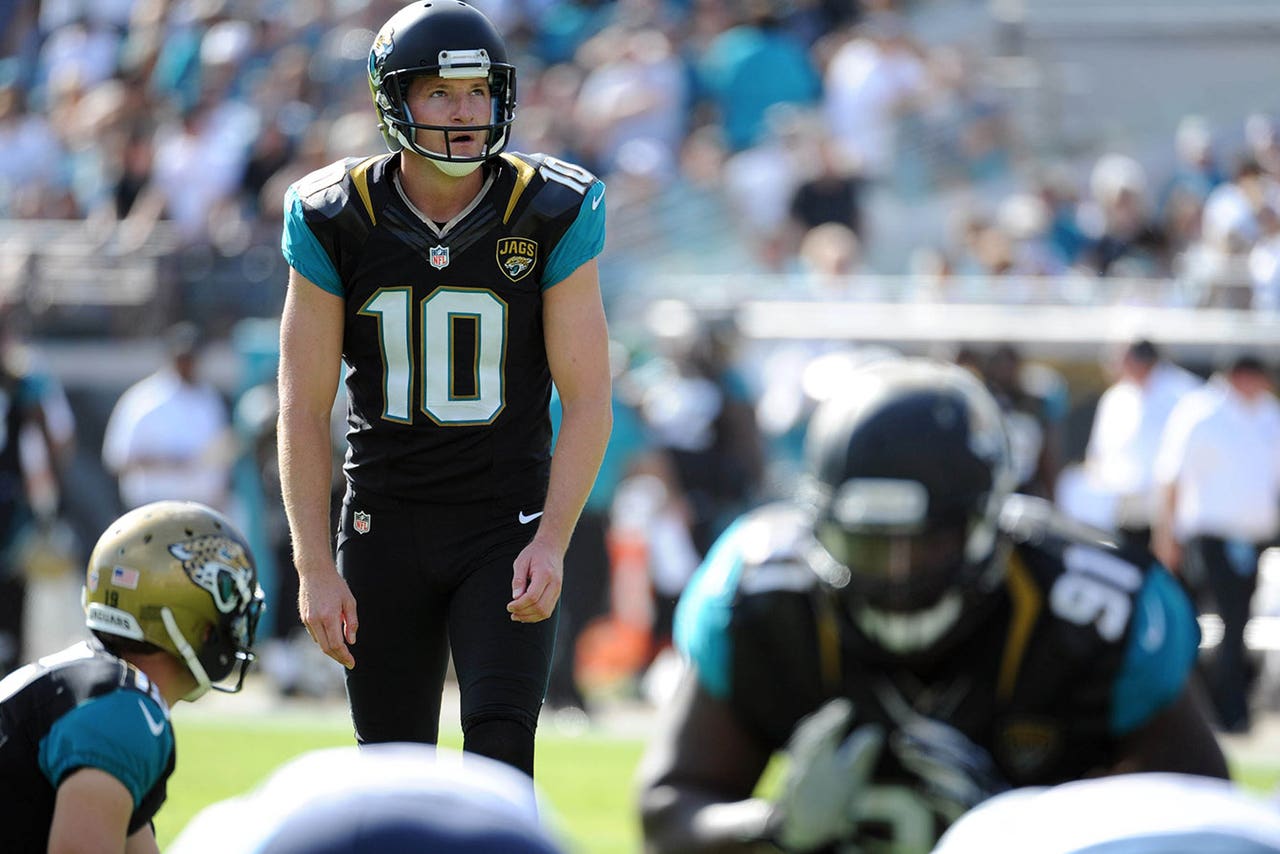 Josh Scobee.
---