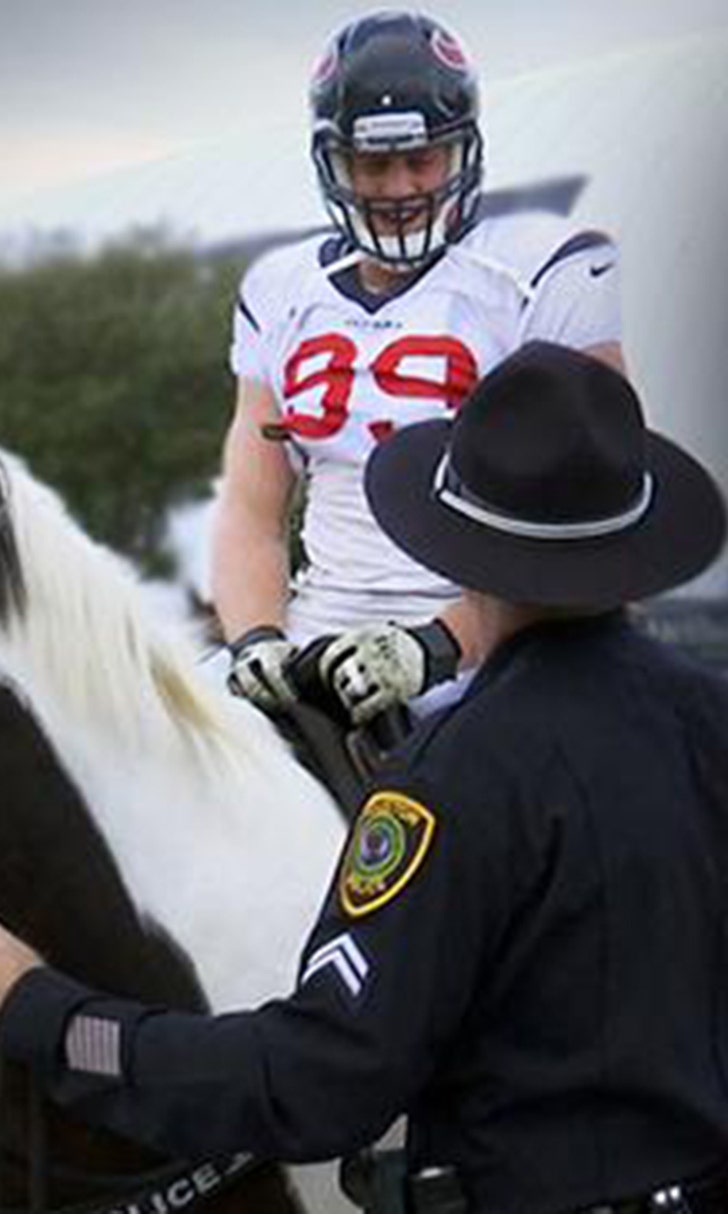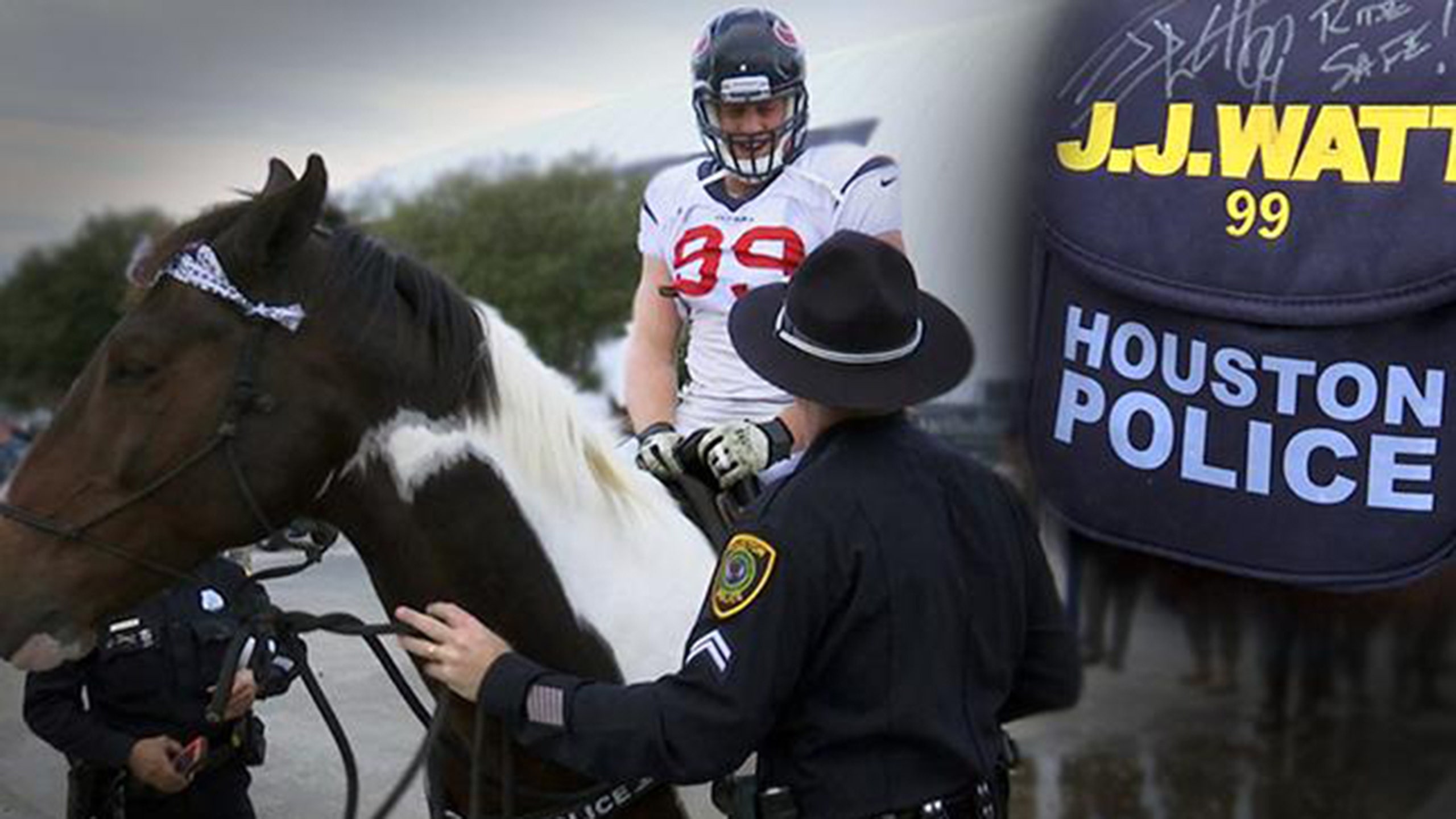 J.J. Watt meets J.J. Watt ... the horse
BY Shawn Ramsey • November 20, 2014
Now here's something you don't see everyday.
Houston Texans star J.J. Watt -- in full pads and helmet -- riding a horse also named J.J. Watt.
Thursday after practice, a member of the Houston Police Department's Mounted Patrol brought his four-legged partner to NRG Stadium so Watt could meet the horse named in his honor.
While seeming a bit hesitant at first, Watt managed to hoist all 6 feet, 5 inches and 289 pounds of himself onto the horse's back for a photo op before signing his saddlebag.
HPD also brought along two other horses renamed in honor of the Texans: Cushing 56 and Texan Star.
Only in Texas.
Follow Shawn Ramsey on Twitter: @ShawnPRamsey
---