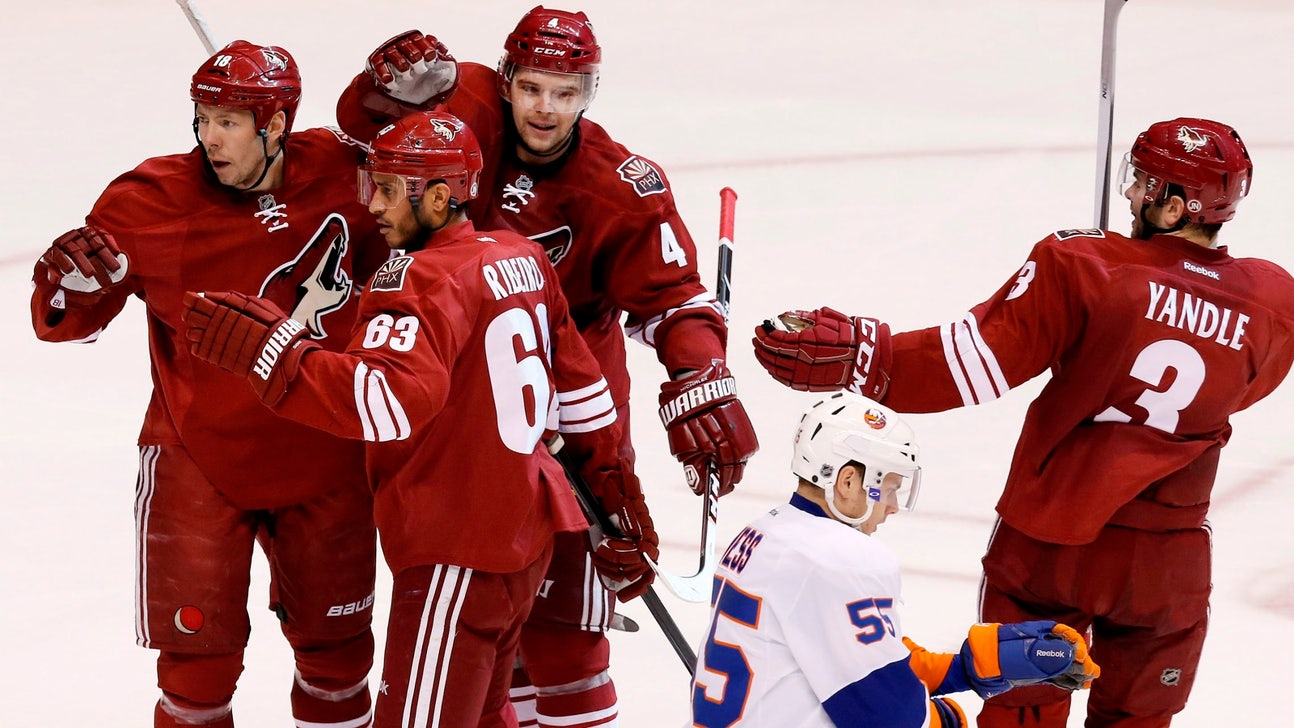 It's time for the Coyotes to feast on the East
Published
Dec. 13, 2013 2:18 p.m. ET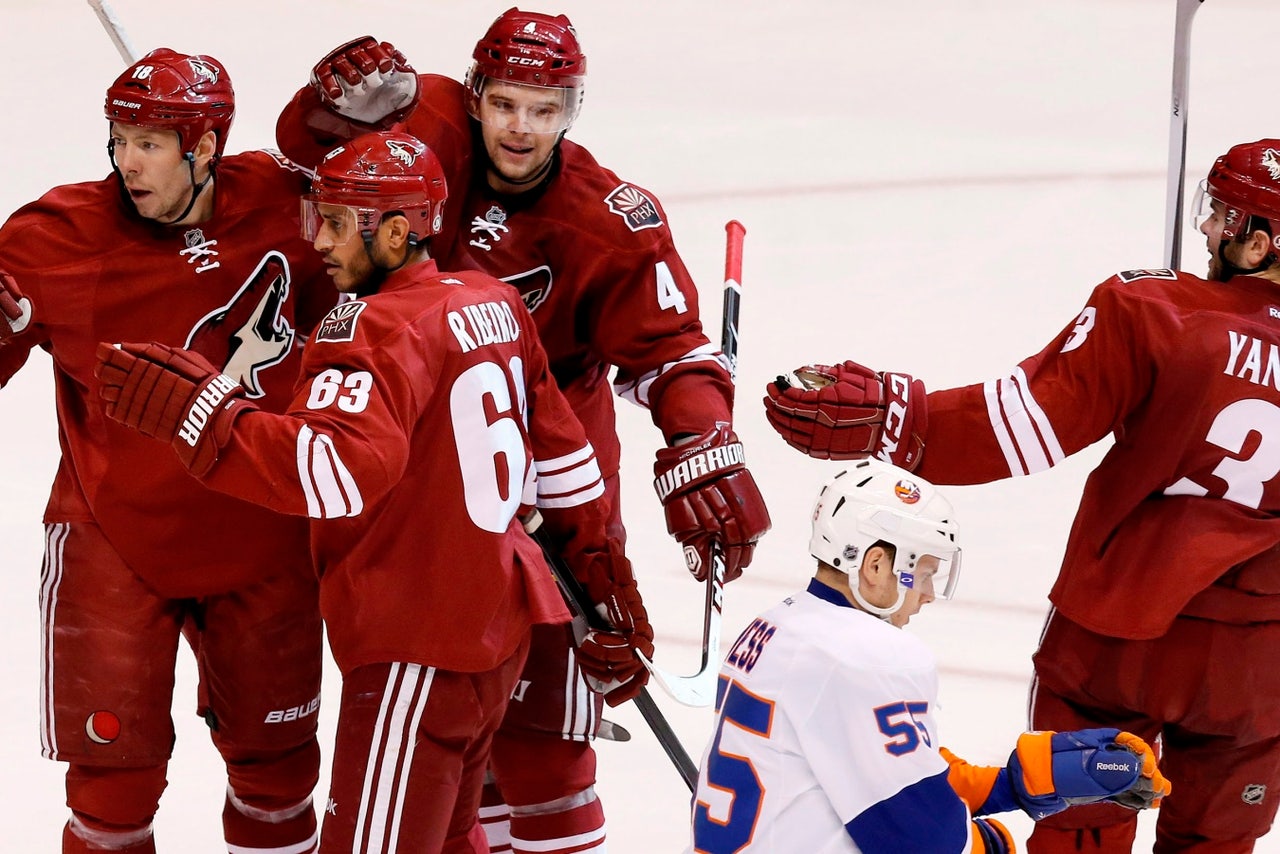 GLENDALE, Ariz. -- In case you've been trapped under something heavy for the past two months, we note once again that the NHL's Western Conference owns the NHL's Eastern Conference.
Entering play Thursday, Western Conference teams were 115-50-20 against Eastern Conference teams.
Why do we point this out? Because Phoenix is in the midst of a six-game stretch against the East and had fallen a little off the torrid pace being kept in the West before Thursday's game against the Islanders at Jobing.com Arena.
Put simply, it's time for the Coyotes to feast on the East.
"You see a lot of the Eastern teams come out and they go through California and it seems like they lose games there," Coyotes coach Dave Tippett said. "We look at it as if we lose games to (Eastern teams), we're losing ground on people."
That hasn't been a problem for the Coyotes so far. Following Thursday's 6-3 win over the Islanders, they are 8-1-1 against the East, with the lone regulation loss coming on Long Island on Oct. 8.
The problem, as Tippett noted, is that 12 of the West's 14 teams also sport gaudy records against the East, with Edmonton (7-11-1) and Nashville (7-7-1) the only Western Conference teams currently hanging on the wall of shame.
"It's hard to put your finger on it," said Tippett, who admitted he's never seen one conference dominate another like this.
One week after the new year, Phoenix will hit a long stretch of Western Conference games and the sledding will get tough. So while four of these six games against the East will be played on the road following Saturday's home game against Carolina, Phoenix must find a way to bank points. Lots of points.
"You go on the road, it's a different game," said center Mike Ribeiro, who had a goal and two assists in Thursday's win. "You can't take anything for granted. It's a big road trip for us -- four big games."
The Coyotes at least appear to have stabilized a bit after a rough patch. They are 3-1-1 in their last five games (four of them road contests), and they had most of the elements of their game working on Thursday.
The power play produced a goal, all four lines were contributing, Mike Smith (21 saves) was solid in goal despite a pair of good Islanders bounces and the offense reverted back to early-season form when the team was invincible on home ice.
Aside from Ribeiro's performance, Rob Klinkhammer (two goals, assist) posted the first three-point game of his young career and right wing Mikkel Boedker scored his first two goals on home ice this season.
"It's been a while," Boedker said. "Its nice to put it in and hear you own crowd cheering for you."
With the win, Phoenix jumped back over Vancouver and Minnesota and into seventh place in the Western Conference standings. Of course, it helped that the Coyotes were playing the Islanders, who have won just one of their last 12 games. But that goes back to the point we made earlier.
The East is where the points lie.
Follow Craig Morgan on Twitter.
---