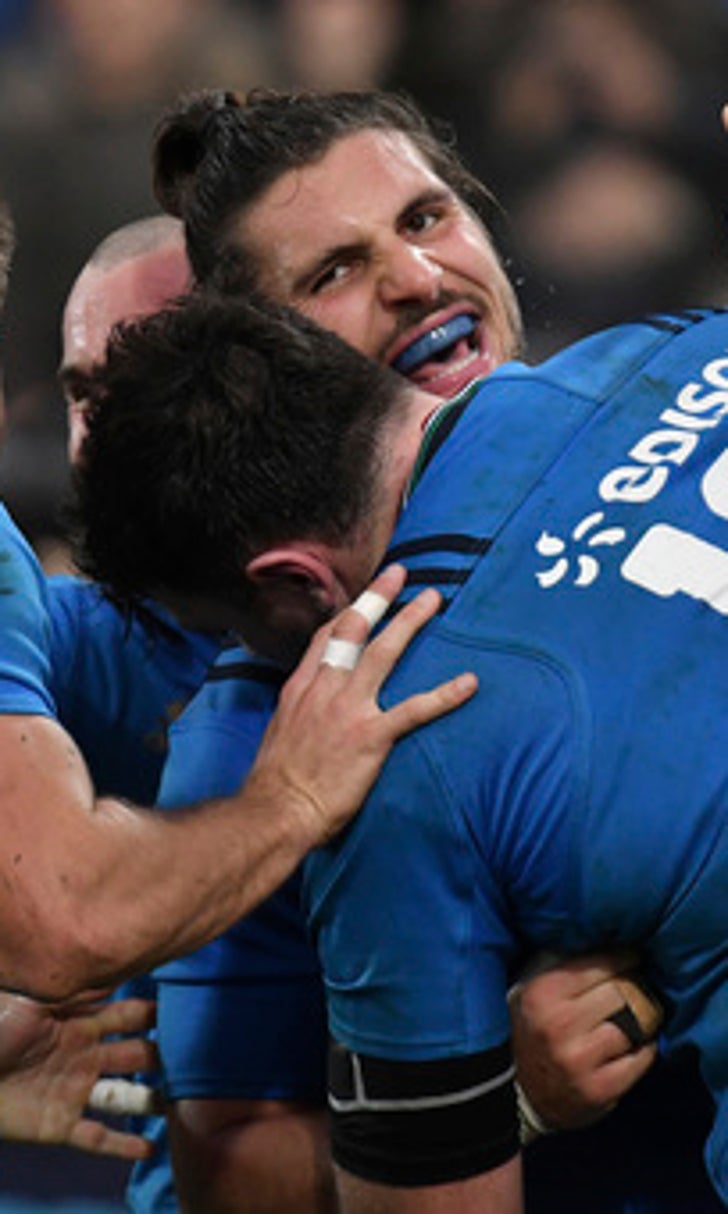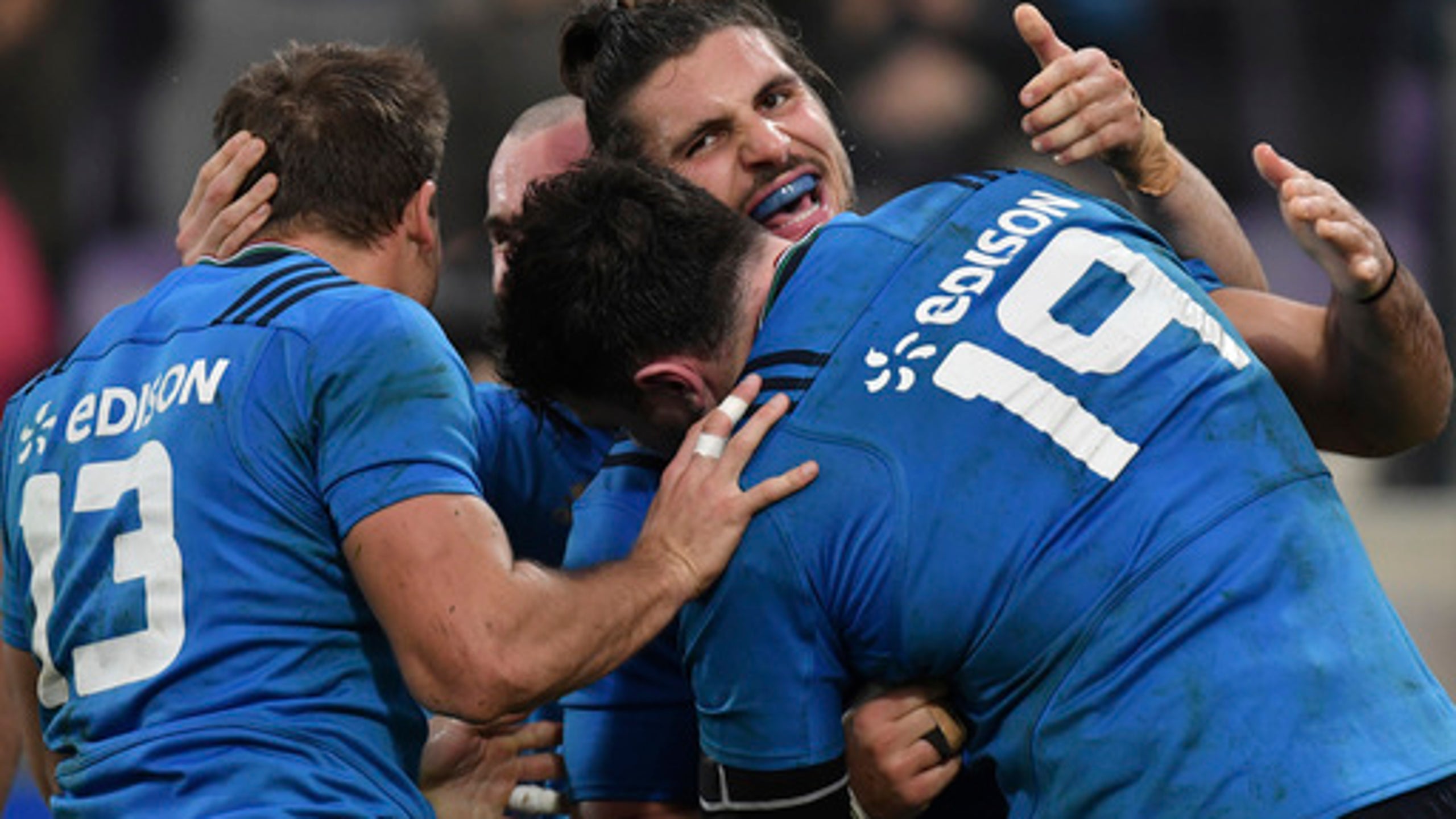 Italy future looks rosy under O'Shea after historic Boks win
BY foxsports • November 19, 2016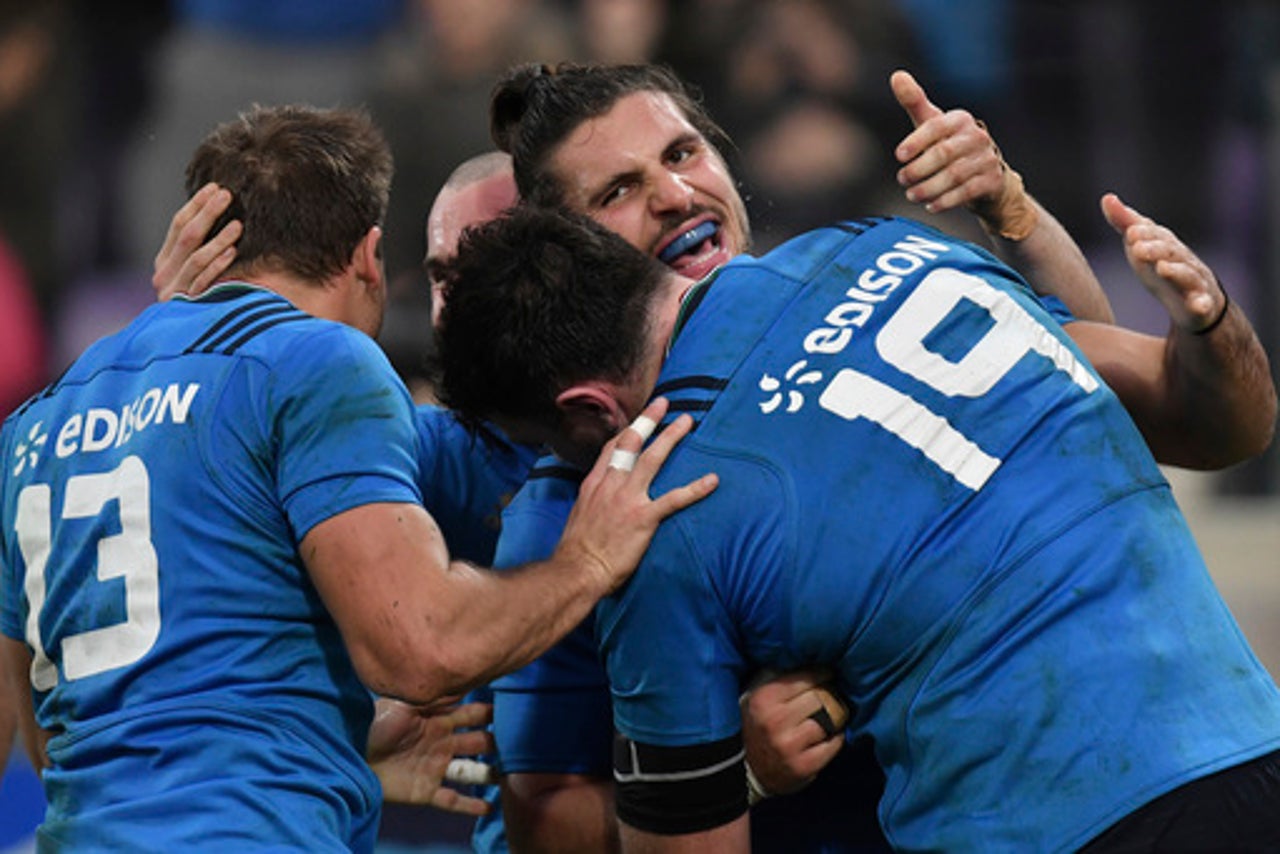 FLORENCE, Italy (AP) Here's what beating South Africa for the first time meant to Italy: The national anthem was played at the start and end of the match on Saturday.
Cheers and tears followed the Azzurri as they did a lap of honor around Stadio Franchi after toppling the Springboks 20-18. Captain Sergio Parisse called it the greatest result in the history of Italian rugby.
''I have tears of joy,'' winger Giulio Bisegni said. ''I will take this experience with me to my grave, it will probably be the strongest memory of my life.''
Italy had lost all 12 of its previous matchups with South Africa, and Parisse played in five of them.
But the Italians knew South Africa was vulnerable in one of its worst seasons. South Africa was playing without confidence or vision and was predictable. Parisse said coach Conor O'Shea told him they must beat South Africa, and could.
''I agreed with him,'' Parisse said. ''It would have been disrespectful for us to say it but internally we knew we could do it. Now that we have won against a great team, which is in difficulty, but still a great team, we have to be conscious of that. This has to be just the start.''
Italy, which has traditionally flagged in the second half of matches, was trailing 12-10 at halftime but managed to turn things around thanks to a crucial Giovanbattista Venditti try in the 55th.
''It's been years and years that we've come into the changing room at the break close in score and then lost in the second half, but today we kept on playing minute by minute, and at the end we got this historic win,'' Parisse said.
Flyhalf Carlo Canna, who kicked the winning penalty, eagerly pointed out that the victory was not just down to grit and determination but also the fruit of the hard work they put in following last weekend's 68-10 thrashing from New Zealand.
''We certainly put our hearts in,'' Canna said. ''But above all, the preparation we did in the week gave us a huge hand and allowed us to get this historic win because we were coming off a defeat which, of course, upset us, and we wanted to give a response.''
O'Shea began his tenure as the national coach only in April, but the Irishman's jovial manner has had a positive effect on the team after the reign of dour Frenchman Jacques Brunel.
Italy lost every match in the Six Nations and many questioned whether it deserved to stay in the competition, but O'Shea believed the future was bright for his side.
''I'm very happy for the players and the fans, for us it's just the start, but a very good one,'' O'Shea said. ''We still have a lot to do to change rugby in Italy.
''But we have the ability and the potential ... there is so much that can make this country a great rugby nation. But there are going to be a lot of highs and lows in the next three years. But today, tonight, enjoy!''
---