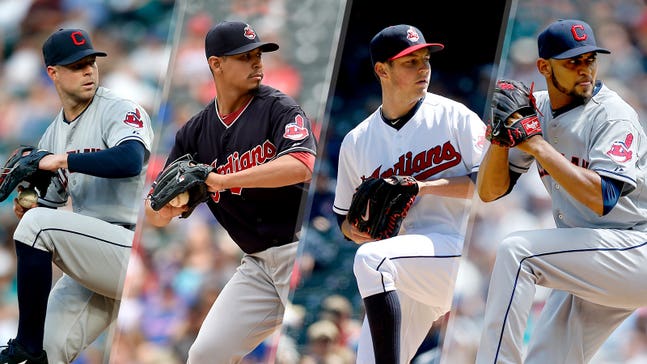 Is Cleveland's rotation cursed?
Updated
Mar. 4, 2020 6:05 p.m. ET

The 2015 season seemingly held such promise for the Cleveland Indians. After missing out on a playoff spot by a mere three games last year, the Tribe looked poised to leapfrog a more vulnerable Detroit Tigers club and claim their first division title since 2007. A certain sporting publication even went so far as to predict that the Indians would end a World Series drought dating back to Bob Feller's heyday in 1948. Much of that enthusiasm was centered upon a young, fire-breathing rotation that fooled batters like Rapid Robert himself.
As we approach the All-Star break, however, Cleveland is barely avoiding the AL Central basement. And that ballyhooed rotation looks like one of the main culprits, with a collective ERA that ranks in the bottom third of all teams. I guess reigning AL Cy Young Award winner Corey Kluber isn't as good as we thought. Danny Salazar and Carlos Carrasco? Just lightning-armed teases.
But inflated ERAs for the likes of Kluber, Salazar and Carrasco deceive. The Tribe are punching out batters like no rotation ever has and boast a fielding-independent ERA in the top third of all teams. If you're looking for someone to blame for Cleveland's place in the standings, start with a sluggish offense (20th in runs) and lousy team defense. ERAs aside, the Indians have a trio of aces. They just need some backup. 
---
---