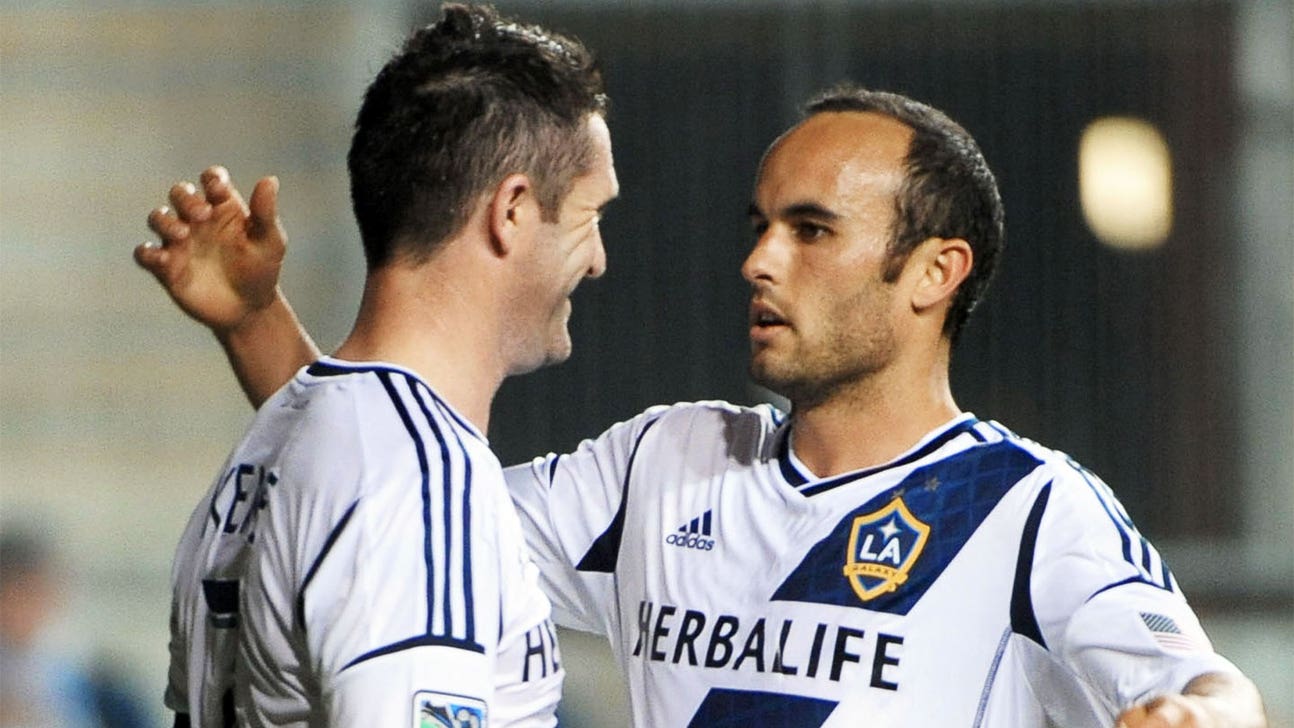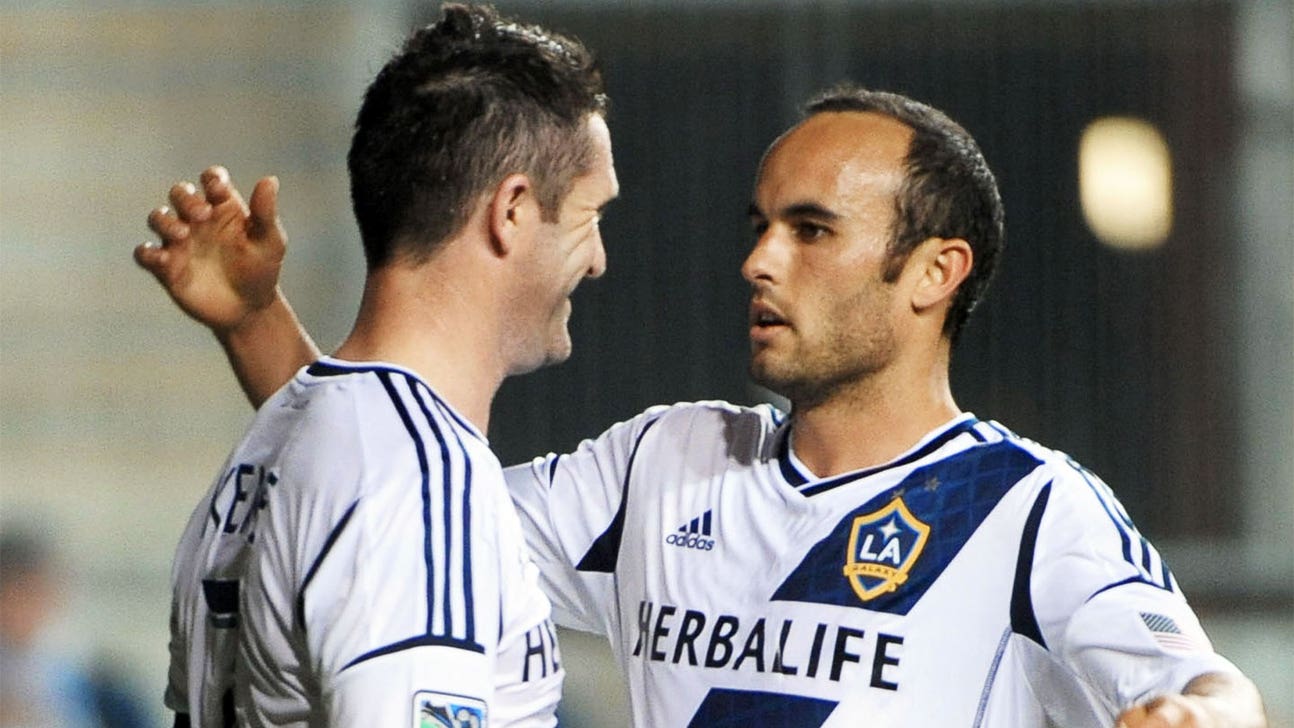 Inside MLS season preview: LA Galaxy
Published
Feb. 27, 2014 3:00 p.m. ET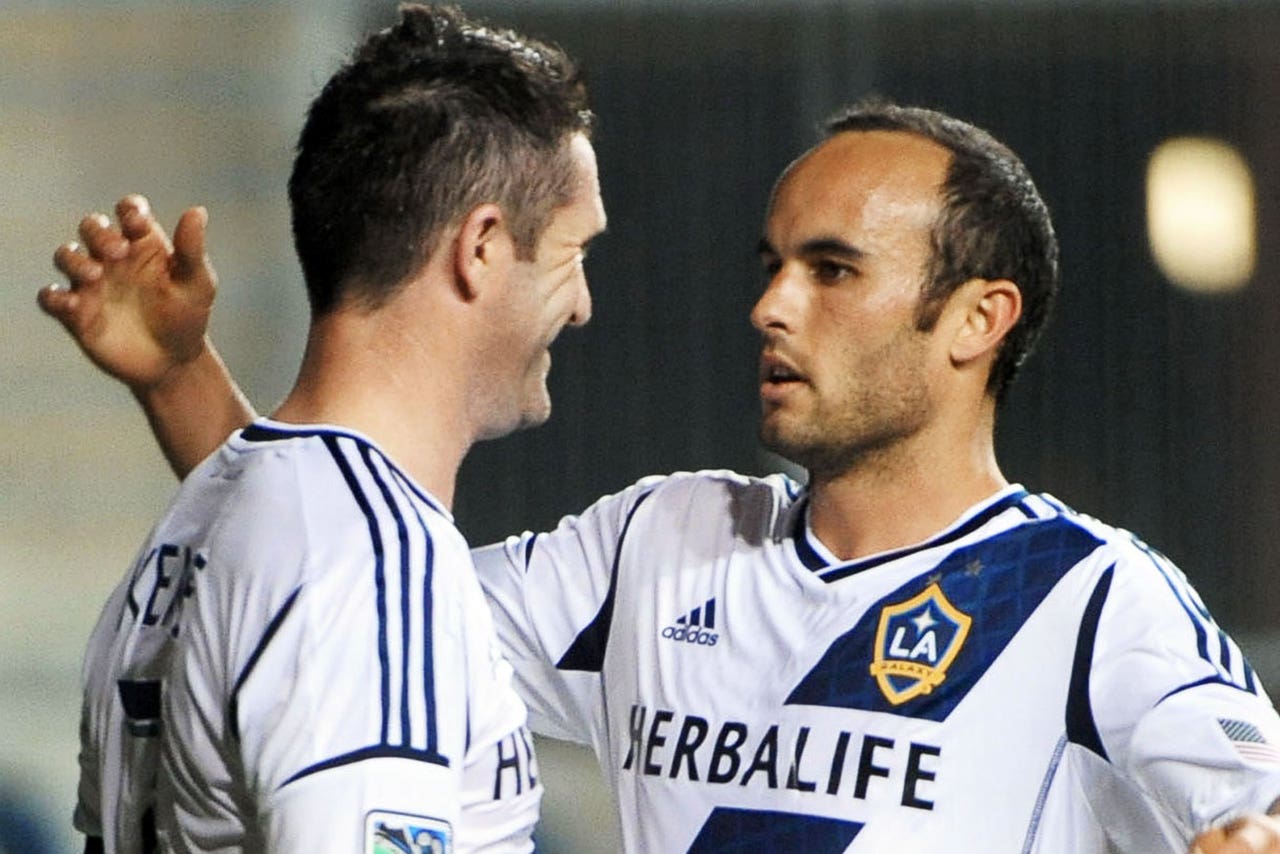 ESSENTIAL FACTS
Last year in a nutshell: The two-time defending champions ended their reign after a season below their lofty standards and a Western Conference semifinal defeat to Real Salt Lake.
(as of February 26)
Incoming: DF: James Riley (D.C. United); MF: Baggio Hušidić (Hammarby IF/Sweden), Stefan Ishizaki (IF Elfsborg/Sweden); FW: Rob Friend (Eintracht Frankfurt/Germany), Bradford Jamieson IV (LA Galaxy Academy – Homegrown), Raul Mendiola (LA Galaxy Academy – Homegrown), Samuel (Fluminense/Brazil)
Outgoing: GK: Carlo Cudicini (unattached); DF: Sean Franklin (D.C. United); MF: Colin Clark (unattached), Laurent Courtois (LA Galaxy II), Hector Jimenez (Columbus), Pablo Mastroeni (retired), Kyle Nakazawa (retired), Michael Stephens (unattached); FW: José Villarreal (Cruz Azul Hidalgo/Mexico)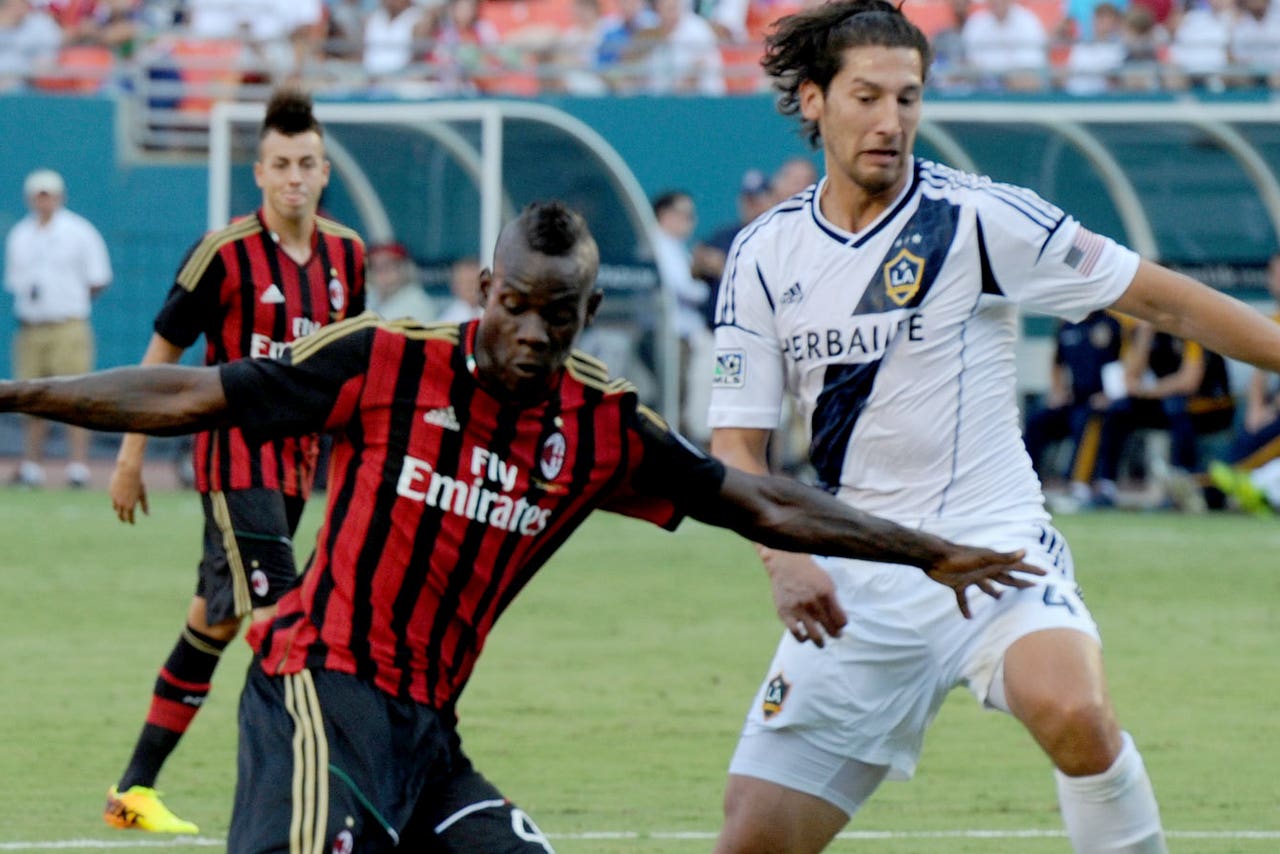 Omar Gonzalez remains the key component in the Galaxy defense after signing a new contract with the club last year.
FUNDAMENTALS
Key Player: Go ahead and pick any one of the Galaxy's Designated Players. No, really. All of them play vital roles. All of them must stay fit and healthy in order to claim a third MLS Cup in four seasons. But if pressed to pick just one, then Omar Gonzalez is the guy. His presence in the middle of the Galaxy back four is simply irreplaceable. A drop in form – and Gonzalez had his slack moments last season – leaves the rearguard exposed. And this team – even with Landon Donovan and Robbie Keane in tow – needs that resolute foundation in order to achieve its domestic and international goals.
Strengths: Only New York, Seattle and Toronto FC can compete the top-end quality on the Galaxy's roster. Donovan, Keane and Gonzalez are established internationals capable of dominating matches at this level with regularity. The partnership between Donovan and Keane eviscerates opposing defenses on its day, while Gonzalez commands the defense with his imposing work in the middle of the back four. Veteran manager Bruce Arena complements his stars with a seasoned supporting cast designed to create the necessary team dynamic. The established performers at goalkeeper (Jaime Penedo), fullback (Todd Dunivant once fit and A.J. DeLaGarza) and central midfield (Juninho and Marcelo Sarvas) merit special praise here, while the offseason upgrades on the right side (Stefan Ishizaki) and up front (Rob Friend and Samuel) sufficiently addressed troublesome spots from last season. If all of the pieces work together in concert (and that bit usually isn't a concern with Arena at the helm), this is a very, very difficult team to beat.
Weaknesses: All of the high-priced stars limit the amount of proven depth at Arena's disposal and perhaps restrict the latitude to make splashy moves down the line. The alternatives in central defense and central midfield create some concerns in the case of extended absences in either spot. Width is still a potential issue as well if Ishizaki doesn't pan out as anticipate (though he should) and Robbie Rogers doesn't return to something approaching his previous MLS performance level. In terms of potential matchup concerns, the Galaxy struggles against teams capable of holding the ball for extended periods of time and ratcheting up the tempo across the board.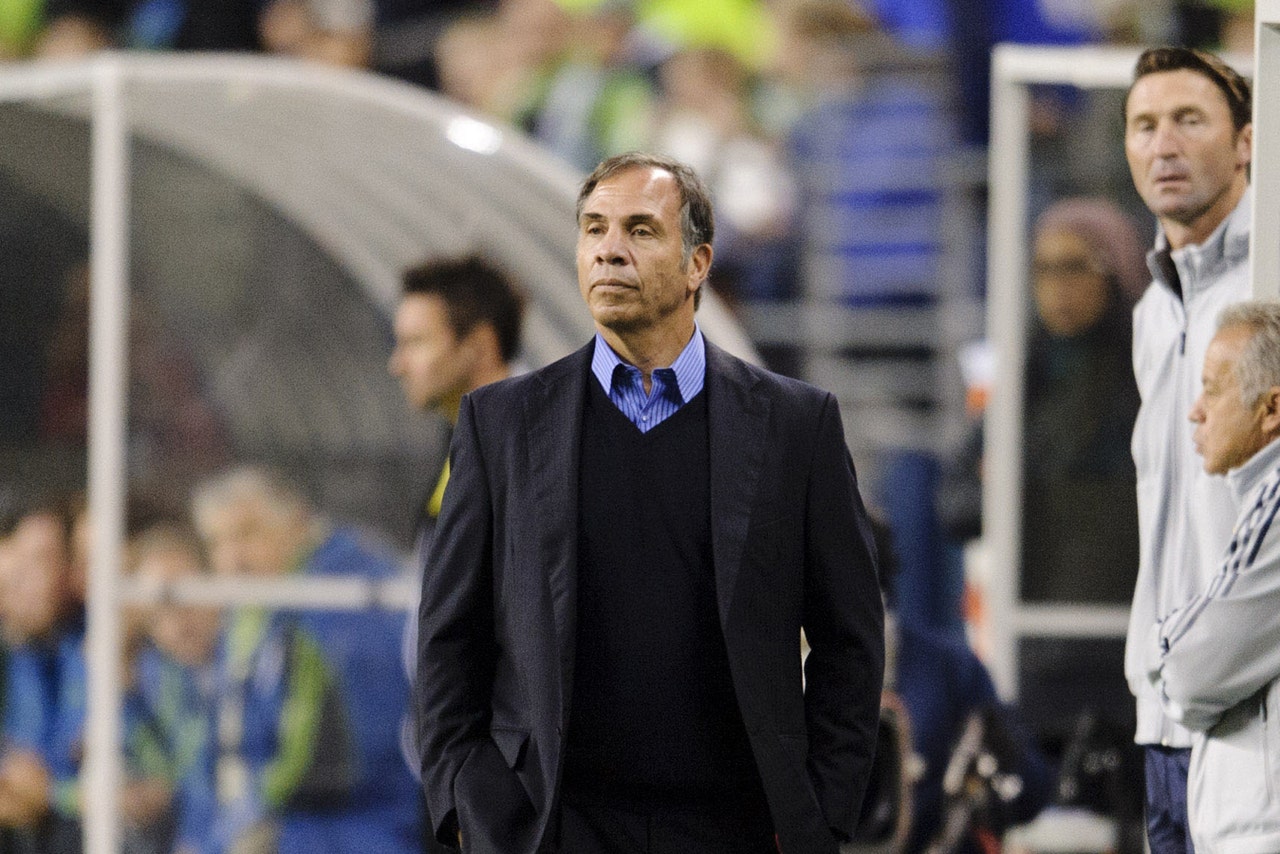 Veteran manager Bruce Arena addresses concerns on the right side of midfield and up front with his acquisitions during the close season.
PROSPECTS FOR 2014
Key questions:
● Where will Landon Donovan play?: This topic fostered a bit of debate earlier this month without producing a conclusive resolution. For the moment, it looks like Donovan will see most of his playing time on the left side of midfield. That spot suits his needs well by placing him in space and providing him with opportunities to cut into the middle, but it does place him a bit further away from goal. Expect Arena to slide Donovan up front with Keane from time to time to make good use of their chemistry and present a different sort of threat to the opposition.
● Is the width issue finally solved?: Arena shuffled through potential wide options over the past couple of seasons without finding a pair of reliable performers to stretch the field horizontally. Donovan's potential shift to the left and Ishizaki's arrival on the right represent perhaps the most promising solutions to the issue for quite some time. Rogers' potential uptick after settling into the side last season could turn this perceived weakness into a strength by the end of the campaign.
● How will Arena parcel out his minutes up front?: Only one player can partner Keane at the start of a match. Three competitors – Friend, Samuel and Gyasi Zardes (impressive during preseason) – will vie for the honor with other alternatives also at Arena's disposal. The selection represents a marked improvement over last season, but it also intensifies the battle for minutes with Zardes – an intriguing prospect in desperate need of polish – in particular need of them. The outcome should strengthen the team as a whole by giving Keane more latitude to operate as he pleases around, behind and through the line.
Best case scenario: The upgrades bring this side restore normal service after the temporary blip last season. Donovan, Gonzalez and Keane carry the Galaxy to a third title in four seasons. And all is right with the world in southern California once again.
Worst case scenario: Some of the cracks from last season take a more permanent hold. The reinforcements do not exert their intended impact and the corresponding problems in those departments linger. Donovan and Gonzalez find themselves distracted by their Brazilian sojourn. Keane transitions from transcendent force to tidy goalscorer amid the upheaval. And the Galaxy exit the postseason far earlier than anticipated.
2014 INSIDE MLS SEASON PREVIEWS
FEB. 24: Chicago Fire – Mike Magee's encore – Chivas USA
FEB. 25: Colorado Rapids – Exploring the new vision in Columbus – Columbus Crew
FEB. 26: D.C. United – Eddie Johnson steps into the spotlight again – FC Dallas
FEB. 27: Houston Dynamo – Galaxy plots a return to the summit – LA Galaxy
FEB. 28: Montréal Impact – New England Revolution
==
MARCH 3: New York Red Bulls – Philadelphia Union
MARCH 4: Portland Timbers – Real Salt Lake
MARCH 5: San Jose Earthquakes – Seattle Sounders – Sporting Kansas City
MARCH 6: Toronto FC – Vancouver Whitecaps
---