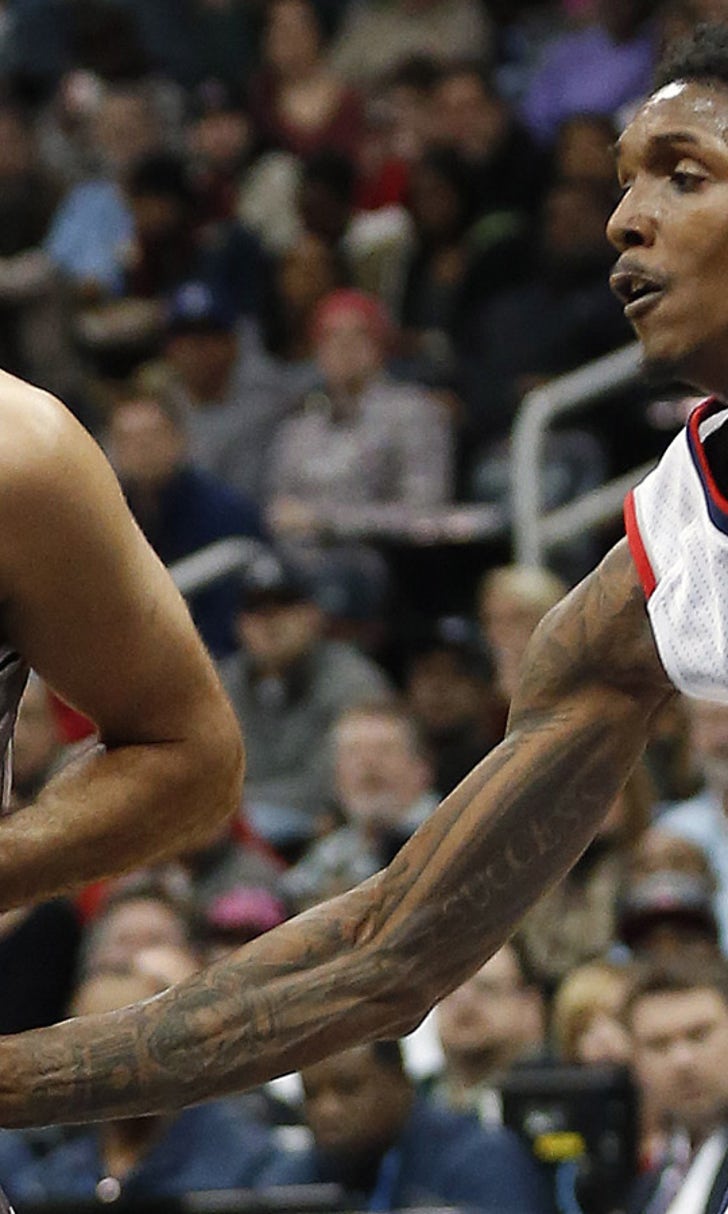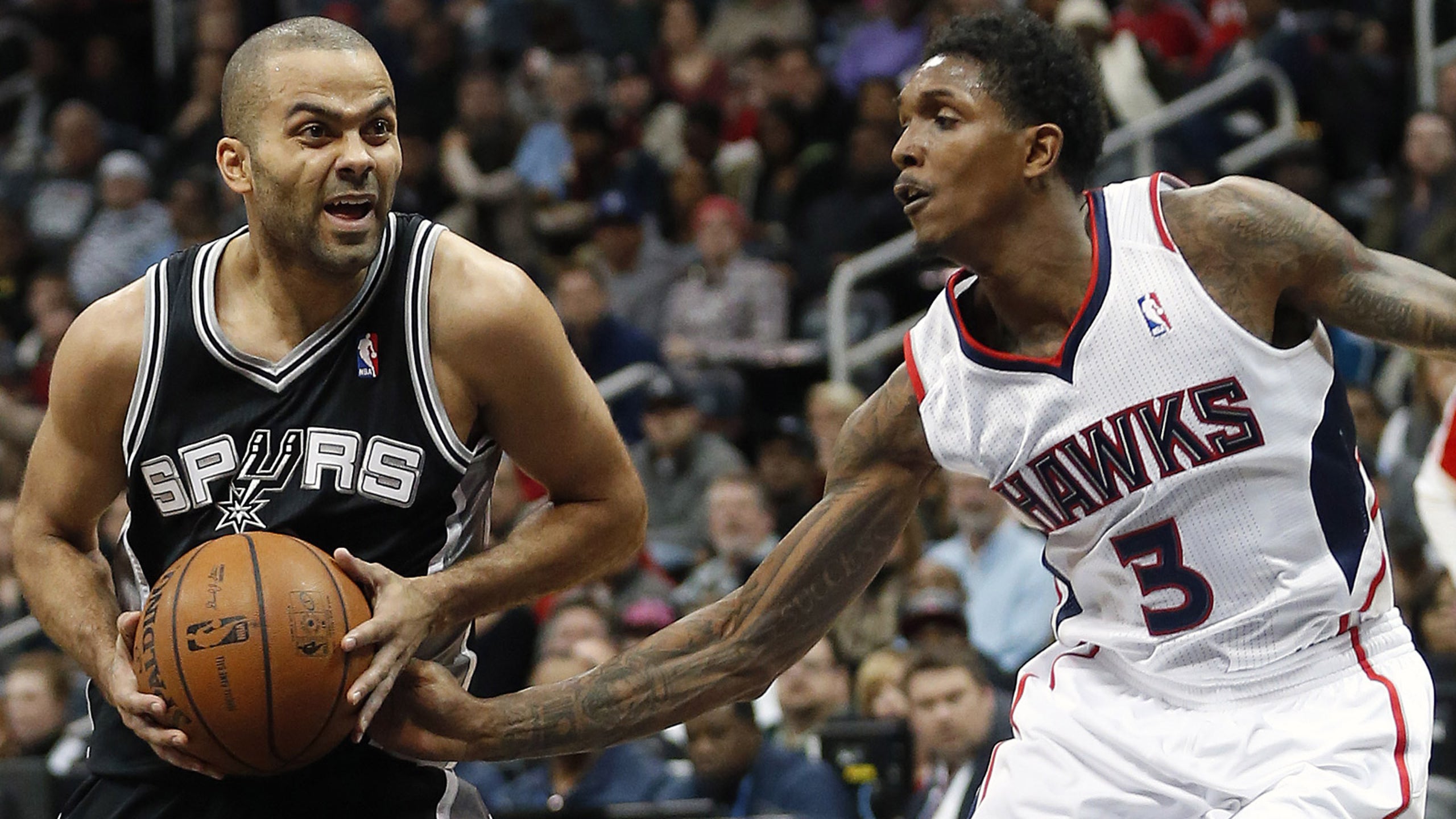 Injuries mount as Hawks lose to Spurs
BY foxsports • January 24, 2014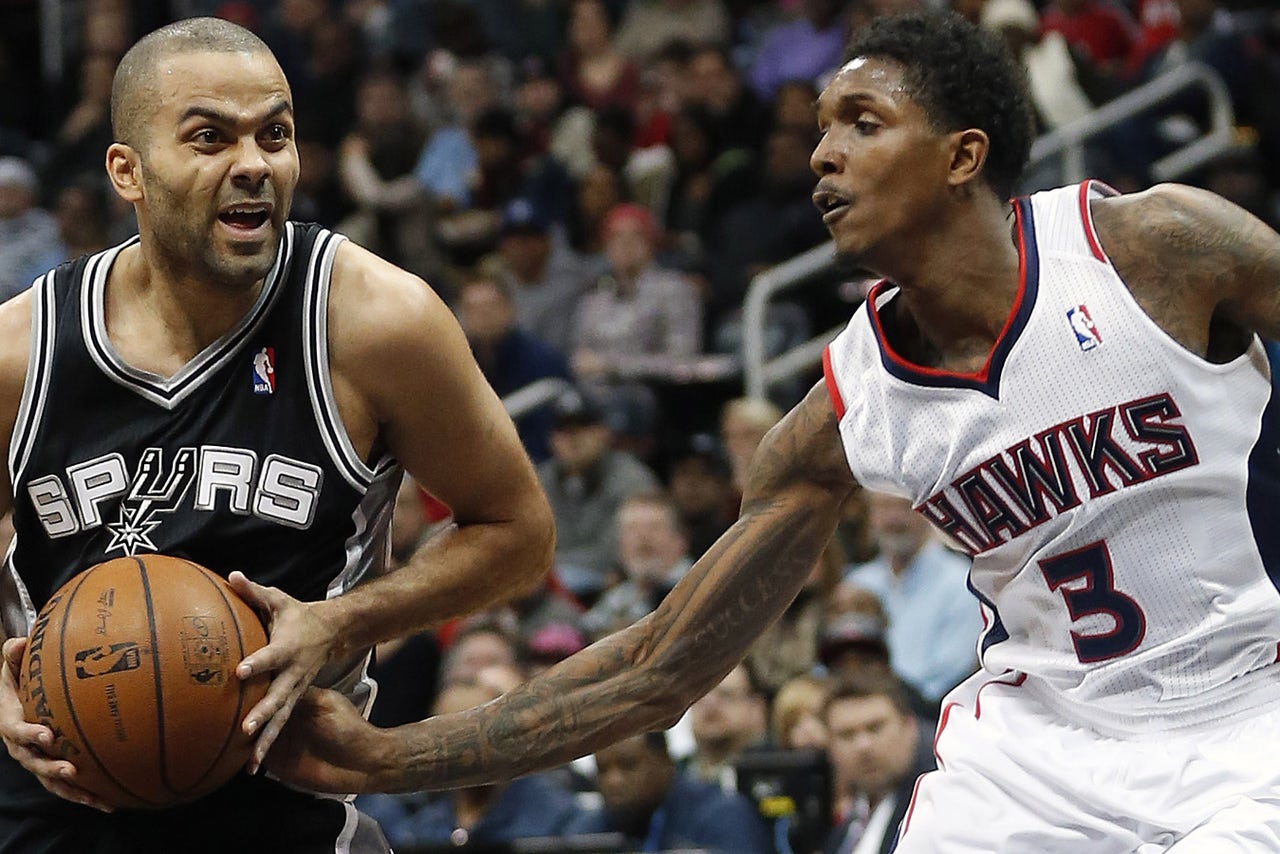 ATLANTA -- The Atlanta Hawks began Friday's game against the San Antonio Spurs with their third-string center in the starting lineup and their top perimeter defender out for the night.
By halftime of what resulted in a 105-79 loss at Philips Arena, starting point guard Jeff Teague was ruled out for the remainder of the game with a left ankle sprain he suffered with 4:51 left in the second quarter.
Coach Mike Budenholzer said that Teague would not travel Friday night with the Hawks on their flight to Milwaukee, where they begin a two-game road trip on Saturday. Beyond that, Teague's status is uncertain but for the Hawks (22-20), who had a two-game winning streak ended, their increasing list of key injured players will make for a difficult test ahead.
"Well, I think nobody else in the league cares about if there is a mounting toll or whatever our injury situation is," Budenholzer said. "There's a lot of teams that are dealing with similar situations. You've just got to find a will and a competitiveness and those guys have been working hard. It's their turn, their opportunity. That's our challenge for us as a group to keep moving forward."
The players Budenholzer was referring to were reserve Shelvin Mack and veteran Lou Williams. Williams generally comes off the bench and plays a scoring role as the off guard but with Teague out he will have to assume some of Teague's duties, as will rookie Dennis Schroder. Williams started on Friday in the shooting guard role.
"It's just like when any of our guys get injured, you feel for the player," Budenholzer said of Teague. "He wants to be there for us. He wants to be there for his teammates and he's a big part of what we do but it's an opportunity for Shelvin and Lou and Dennis to take that responsibility that Jeff has as our point guard, our starting point guard, kind of lead us and direct us and I think Shelvin's played well. Lou's assists, he's really distributing and passing the ball well. A lot of responsibility is going to fall on those guys. We'll hope that Jeff recovers quickly and I'm sure they'll do everything he can in his absence."
In 41 games, Teague is enjoying career highs in points (16.4 points) and assists (7.4). He is arguably the team's most important player, averaging 33.1 minutes per game, even if forward Paul Millsap is having an All-Star caliber first half. With two-time All-Star center Al Horford already out for the season with a torn pectoral muscle and his replacement Pero Antic, a surprisingly effective find, out for two-to-four weeks with a stress fracture in his ankle, the Hawks will be put to the test if Teague remains out for a prolonged period.
Mack, in his second season out of Butler, has played well, averaging 7.6 points and 3.5 assists per game in averaging 18.9 minutes per game. But now he will have to take on a bigger role for however long Teague is out.
"I'm just going to come in and play my game, play what I've been doing -- minus tonight -- but try to come in and play with some pace and make the right play," Mack said.
The Hawks were off to a rough start on Friday even before Teague got hurt, but by the time he left the game events went from bad to worse. The 79 points represents the Hawks' smallest scoring total of the season. They trailed by 21 at halftime and by as much as 37 against a San Antonio squad -- albeit one of the best in the league with a 33-10 record -- that was playing without three key players itself: Danny Green (7.4 points), Kawhi Leonard (11.6 points per game) and Tiago Splitter (8.6 points per game) all sat out with injuries.
Mack said that learning to play with players in new roles took "a little bit" of adjusting for the Hawks.
"Everyone's not used to playing together in certain in situations but it's still no excuse," he said. "We still have to come out and play hard and compete."
Former Hawk Boris Diaw led the way with 21 points on 8-of-10 shooting for the Spurs and Patty Mills made 6-of-8 3-point attempts to finish with 18.
For the Hawks, Millsap scored a team-high 15 on 6-of-17 shooting but only played 25:50. Gustavo Ayon had eight points and seven rebounds in 27 minutes while starting in place of Antic, who had reached double figures in scoring in each of his last three games. Starting guard DeMarre Carroll sat out the game with a hamstring strain.
San Antonio coach Greg Popovich said the Hawks "had too many guys hurt."
"It's tough to compete that way," he said. "Even when Al (Horford) went down, they stuck with it and everybody filled in and did a good job. Now this happens to Jeff and Carroll. There are too many good teams and too much talent in the NBA to lose guys of that caliber."
Prior the game, Popovich complimented the job done by Budenholzer, his former protégé. The Hawks are 6-7 since Horford went down but had won four of six entering Friday.
"I think (Millsap) has stepped up significantly with Al being out and I think that they've been more impressive without him than with him," Popovich said. "Because he's a big piece of what happens on that basketball team and I think it's really a good sign that the coaches and the players are on the same page because with the system (Budenholzer)'s using, when people go down, other people can fill in.
"They might not be as talented but they can play the minutes and the guys that were starting, guys like Millsap, can play even better because the guys coming in don't bring it down, they keep it going because they understand what's going on at both ends of the court. So I was really impressed with watching the team play mostly because of the ball movement, the unselfishness and the understanding of what Bud wanted defensively. It was just better week by week by week.
"When Al went down it was -- some things are going to suffer obviously because he's a good player but they look the same, they look like the same team. They did the same things. Nobody hung their head. The intensity stayed the same. That's a credit to the character of the players and the coaches."
The character of the Hawks players and coaches -- not to mention the limits of their skills -- could be put to a very difficult test in the coming days.
---