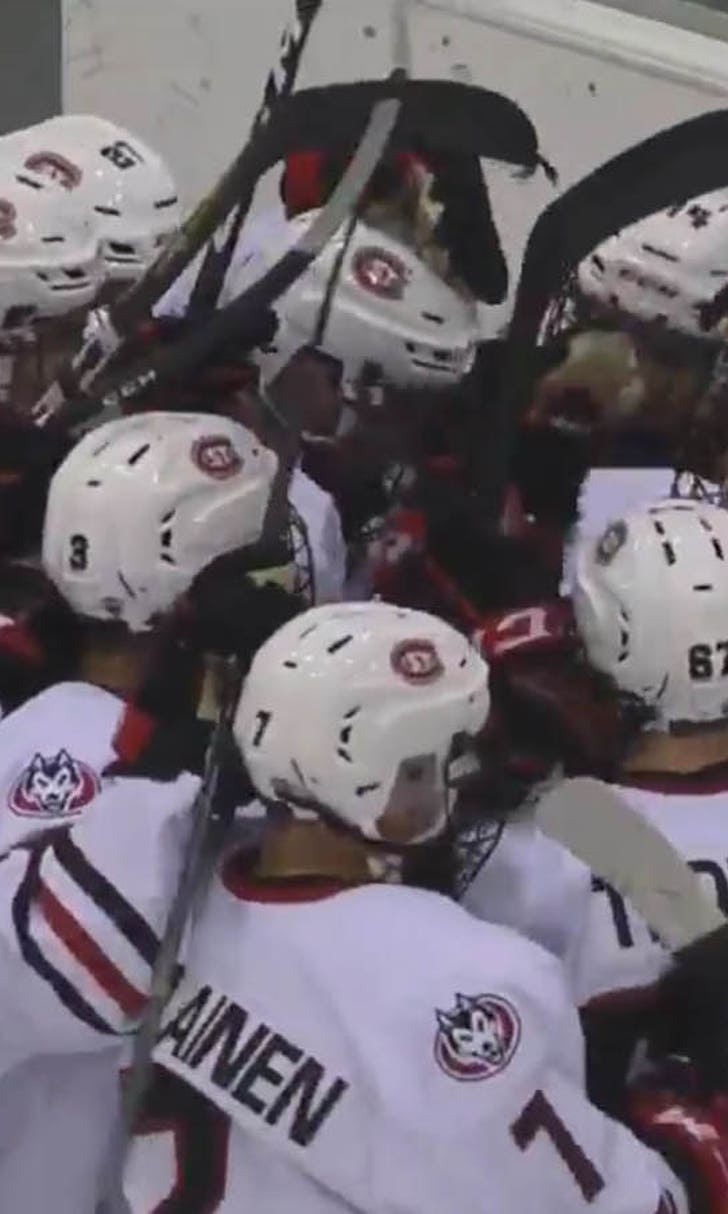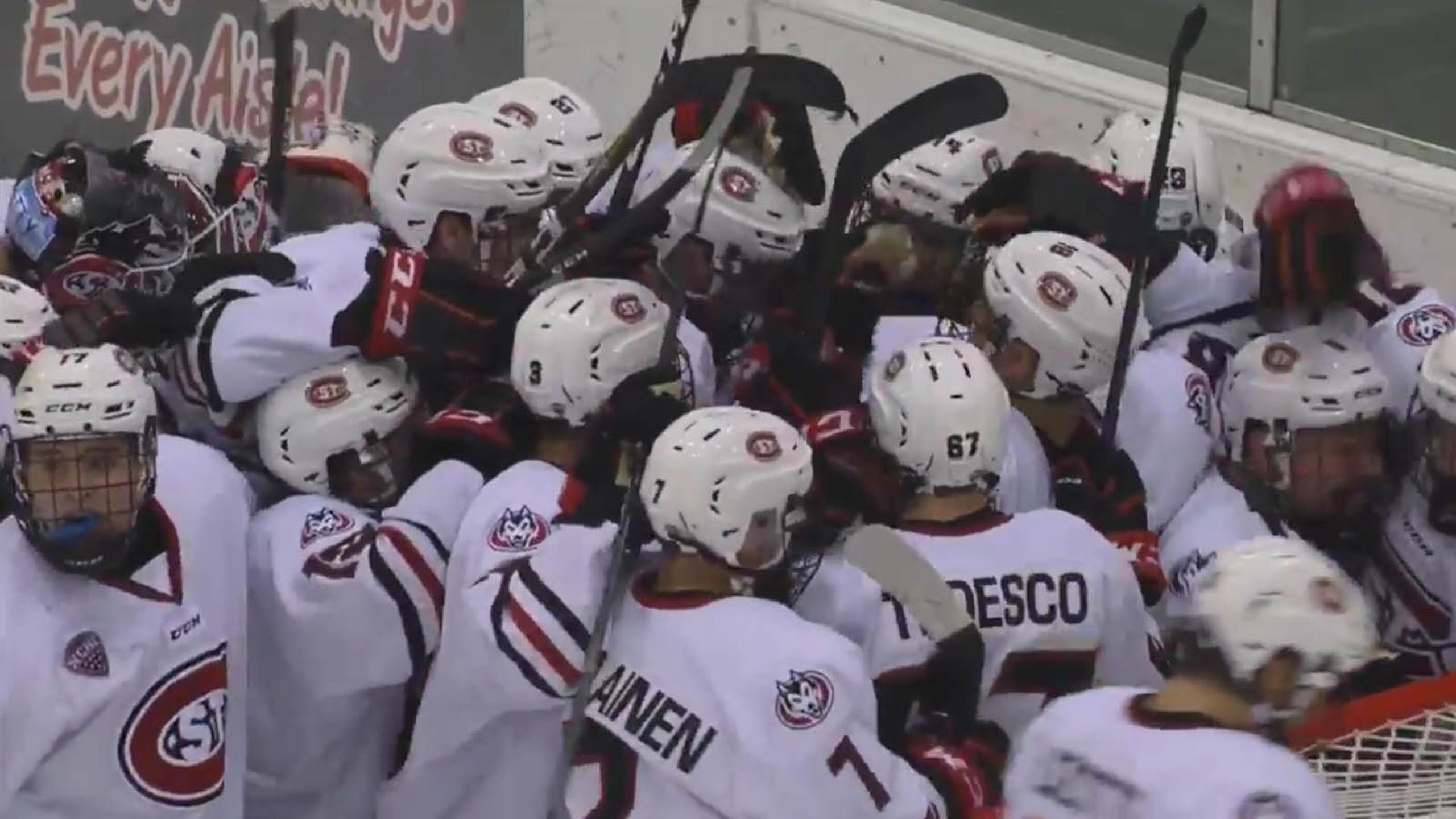 Huskies rally, sweep Gophers with 3-2 win
BY foxsports • October 22, 2016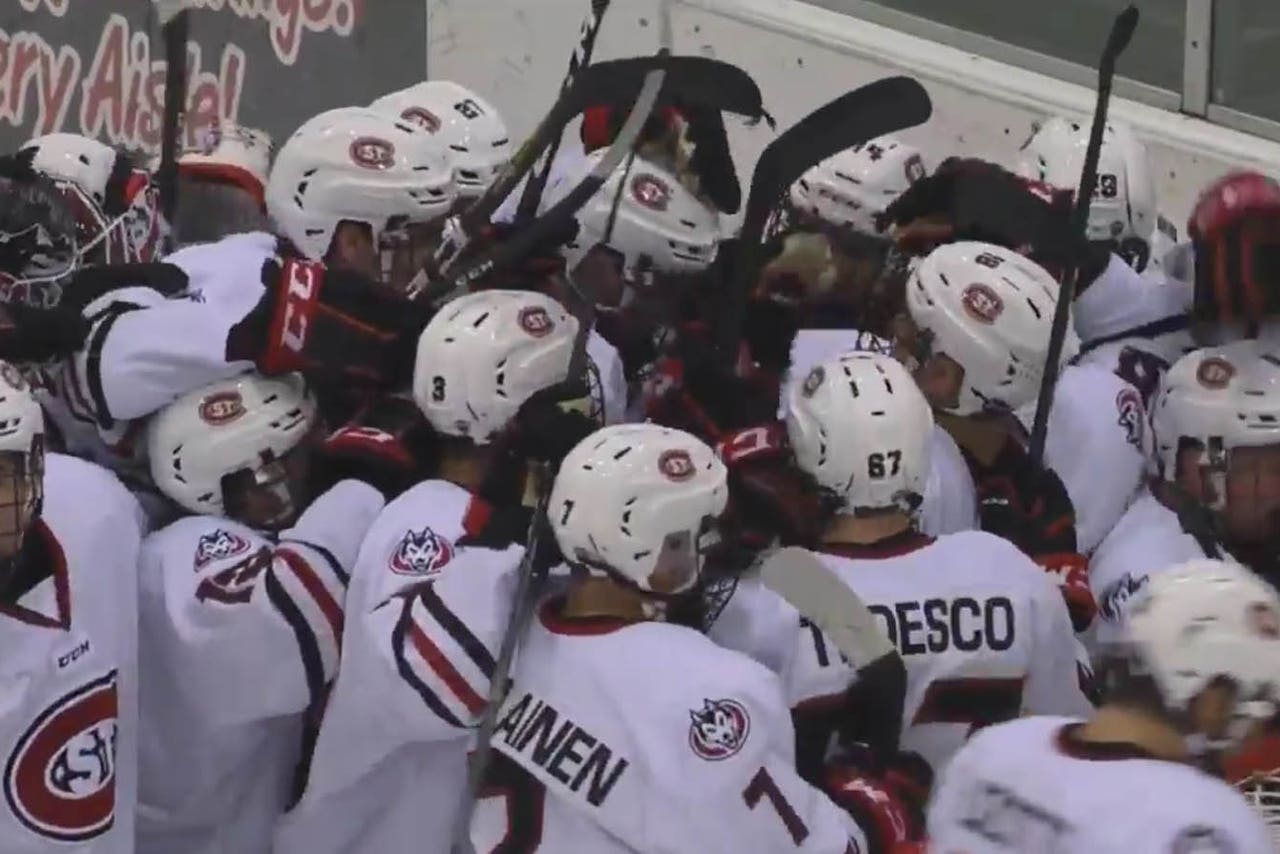 For the second night in a row the St. Cloud State University Huskies couldn't be held down.
And this time they didn't bother with overtime.
After surrendering an early 2-0 lead to the Minnesota Gophers, the Huskies stormed back, scoring three unanswered goals to pick up a 3-2 win Saturday and sweep the home-and-home series.
Jack Poehling got the Huskies on the board at 14:40 of the second period, breaking out of a scrum along the wall and blasting a shot past Gophers goalie Eric Schierhorn to make it 2-1.
SCSU capitalized on a turnover at the Gophers' blue line less than a minute later, breaking in on an odd man rush to tie the game.
Huskies forward Mikey Eyssimont finishing things off in the third period, hitting the post before curling around behind the net and rifling the game-winner past Schierhorn.
It was the Gophers' second blown lead in as many games.
Sophomore Jack Ramsey scored his first collegiate goal less than three minutes into the game, before Tony Cammarata's power play wrist shot made it 2-0 with time winding down in the first period.
---