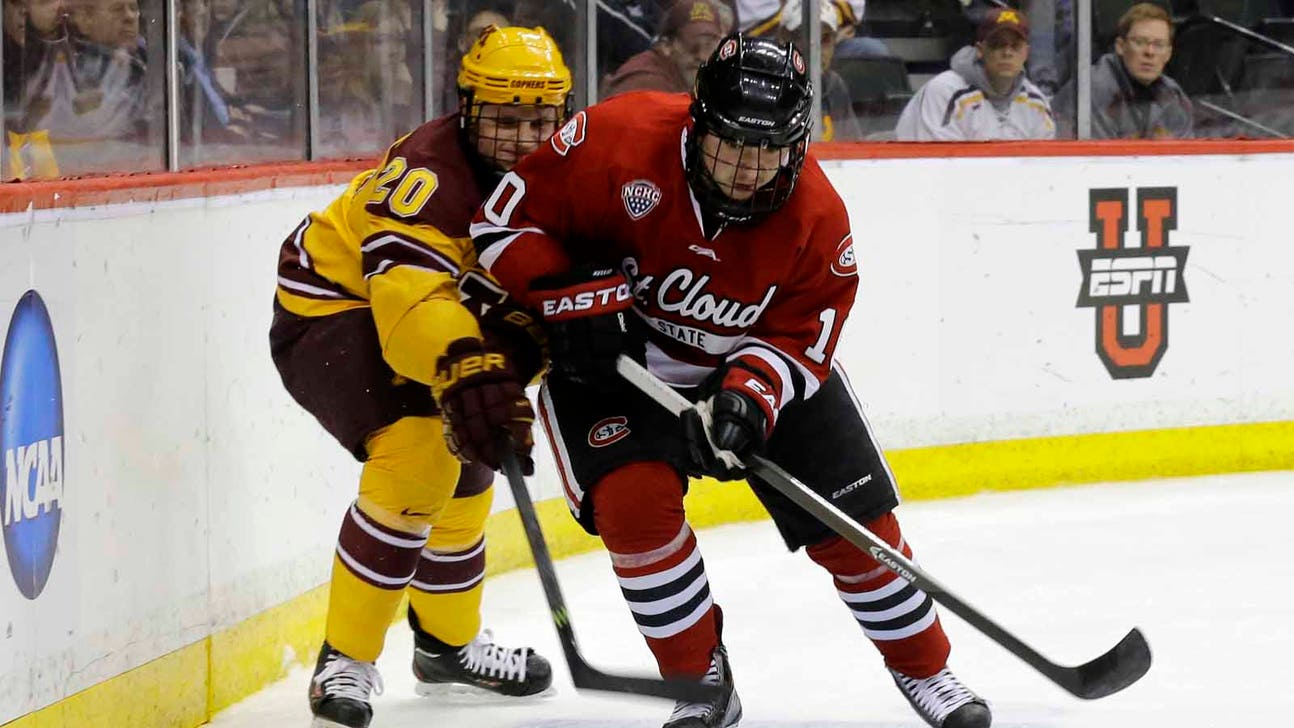 Huskies deal Gophers upset setback, 4-1
Updated
Mar. 4, 2020 10:16 p.m. ET

ST. CLOUD -- St. Cloud State played with purpose on Friday night, handing top-ranked Minnesota an eye-opening, 4-1 setback in men's hockey action, in the first game of a home-and-home series.
"We've limited a lot of opportunities in our five games. That's kind of been a staple," St. Cloud State coach Bob Motzko said afterward. And "our top guys got goals tonight -- that's what we have to have."
The seventh-ranked Huskies (3-2-0 overall), bolted out to a 2-0 lead by the final seconds of Friday's first period, when forward David Morley batted home a loose puck in front of the net, much to the delight of the partisan crowd at St. Cloud's National Hockey Center.
Then, things grew truly worrisome for the Gophers (4-1-0 overall), when SCSU's Jonny Brodzinski tallied a power-play goal early in the second stanza, on a one-timer.
The Huskies' lead eventually swelled to 4-0, when Joey Benik tallied an unassisted goal barely three minutes into the third period.
Soon after, Hudson Fasching got Minnesota on the board with a goal at 4:18 of the third period, but the damage was already done at that point.
St. Cloud State, the inaugural NCHC regular-season champion last season, avenged last year's NCAA tournament shutout loss to Minnesota thanks in large part to Brodzinski's three points and netminder Charlie Lindgren's 31 saves.
Minnesota's Adam Wilcox, who entered the night with a .922 save percentage, saved 33 of St. Cloud State's 37 shots on goal.
Up next, St. Cloud State will visit Minnesota's Mariucci Arena at 4 p.m. on Saturday, in a contest set to be televised on FOX Sports North. Minnesota's nation-leading 14-game home unbeaten streak will be on the line.
"We're going to their house" Saturday, noted St. Cloud State's Benik. "We'll get after them . . . and get after their defensemen and see what happens."
---