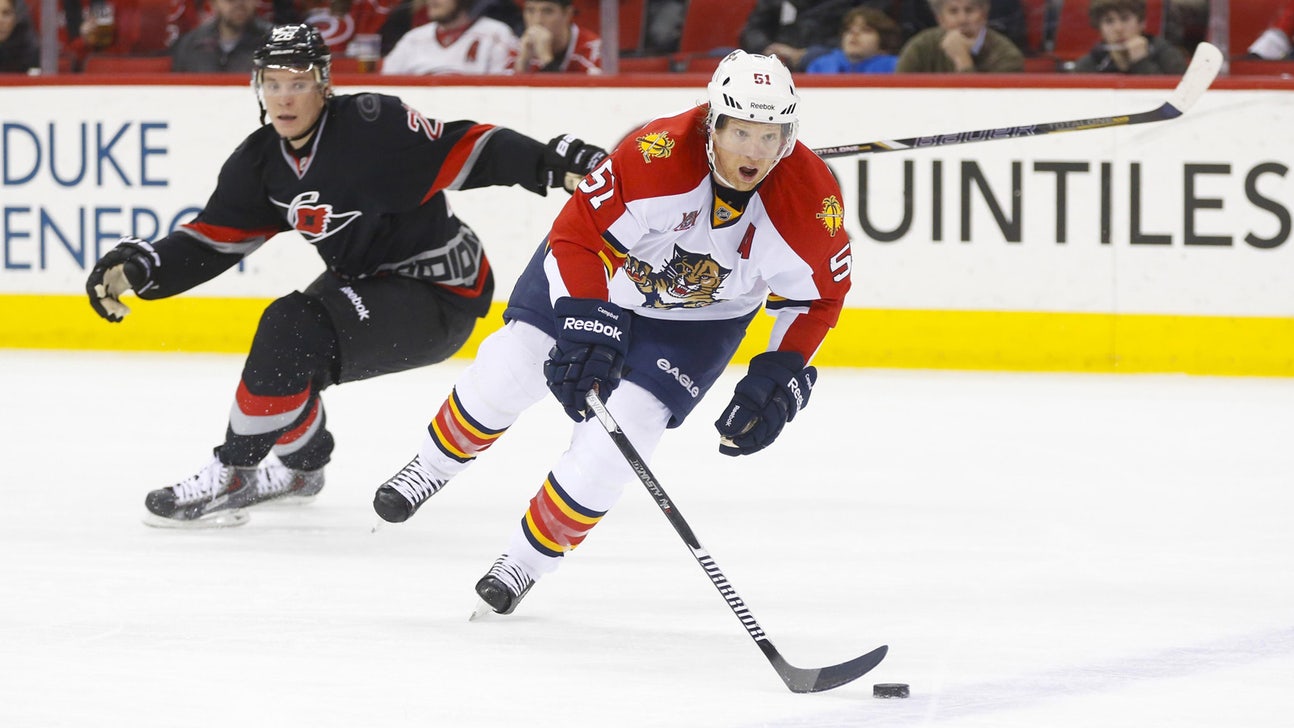 Hurricanes at Panthers game preview
Published
Mar. 26, 2014 2:27 p.m. ET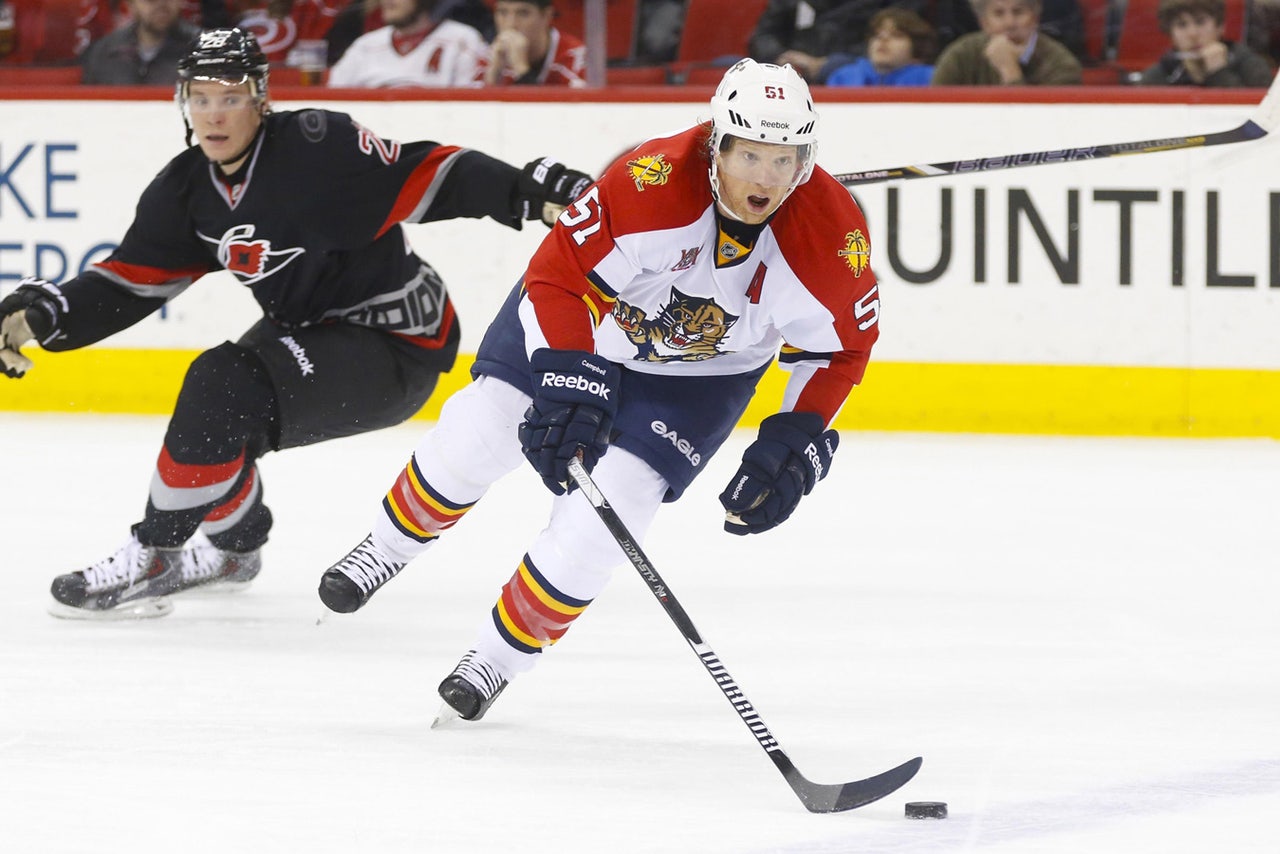 Although their post-Olympic struggles have crippled their playoff chances, the Carolina Hurricanes should at least feel good about a trip to South Florida.
The Hurricanes will try to sweep the season series from the Florida Panthers with their fifth win in the past six meetings on Thursday night.
Carolina (31-32-9) was only three points back of the second wild-card spot following a promising 12-6-0 stretch that came just prior to the almost three-week Olympic break on Feb. 8.
The Hurricanes, however, haven't been able to get back into a groove since returning from the layoff. They've fallen into a nine-point hole with four teams between them and an Eastern Conference playoff spot by going 5-10-0 in this stretch.
Carolina, which won two of three on a brief road trip, fell behind by four goals in the first period before its rally fell short in a 5-4 home loss to the last-place New York Islanders on Tuesday.
Though the Hurricanes matched their highest scoring output since the Olympic break, they've totaled just 14 goals over their last six games. They've also given up 3.1 goals per game in the past 15 after allowing an average of 2.4 in the 18 prior to the time off.
''The effort and the preparation has got to be better,'' defenseman Jay Harrison said. ''There's no excuse and there's no secret recipe. That's the bottom line. That's the only way.''
Alexander Semin has been a bright spot, ranking second in the NHL with 16 goals since Jan. 18. He also has 21 goals and 43 points in 46 career games against the Panthers (27-38-8), who sit 15th in the East.
Semin finished with a pair of third-period tallies Jan. 18 to help Carolina pull out a 3-2 victory over visiting Florida before adding another goal in a 5-1 home win Feb. 7. Riley Nash chipped in with a goal in each meeting for the Hurricanes, who have outscored the Panthers 18-11 while winning four of the last five matchups.
Anton Khudobin is expected to get the nod between the pipes after totaling 71 saves to win the first two games against Florida. He came on in relief of scuffling starter Cam Ward on Tuesday, allowing two goals on 23 shots.
The Panthers rank 29th in the league with 170 goals after scoring only five non-shootout tallies in their last four games.
Sean Bergenheim and Vincent Trocheck each had second-period goals as the Panthers stormed back from a two-goal deficit to snap a three-game skid in a 3-2 shootout win over visiting Ottawa on Tuesday. Trocheck, called up from the AHL on March 6, also scored in the shootout and has produced a goal in three straight home games.
Roberto Luongo could be back in net as he looks to build on a 37-save performance. Though Florida has given up 3.71 goals per game during a 6-14-1 stretch, Luongo has gone 4-4-0 with a 2.53 GAA in his nine starts with the club.
''Some nights you see the puck better than others, and (it) was one of those nights,'' said Luongo, who hasn't faced the Hurricanes since 2009 while with the Canucks.
The Panthers have given up at least one power-play goal in 10 straight contests, while the Hurricanes have scored with the man advantage in a season-high four straight.
---