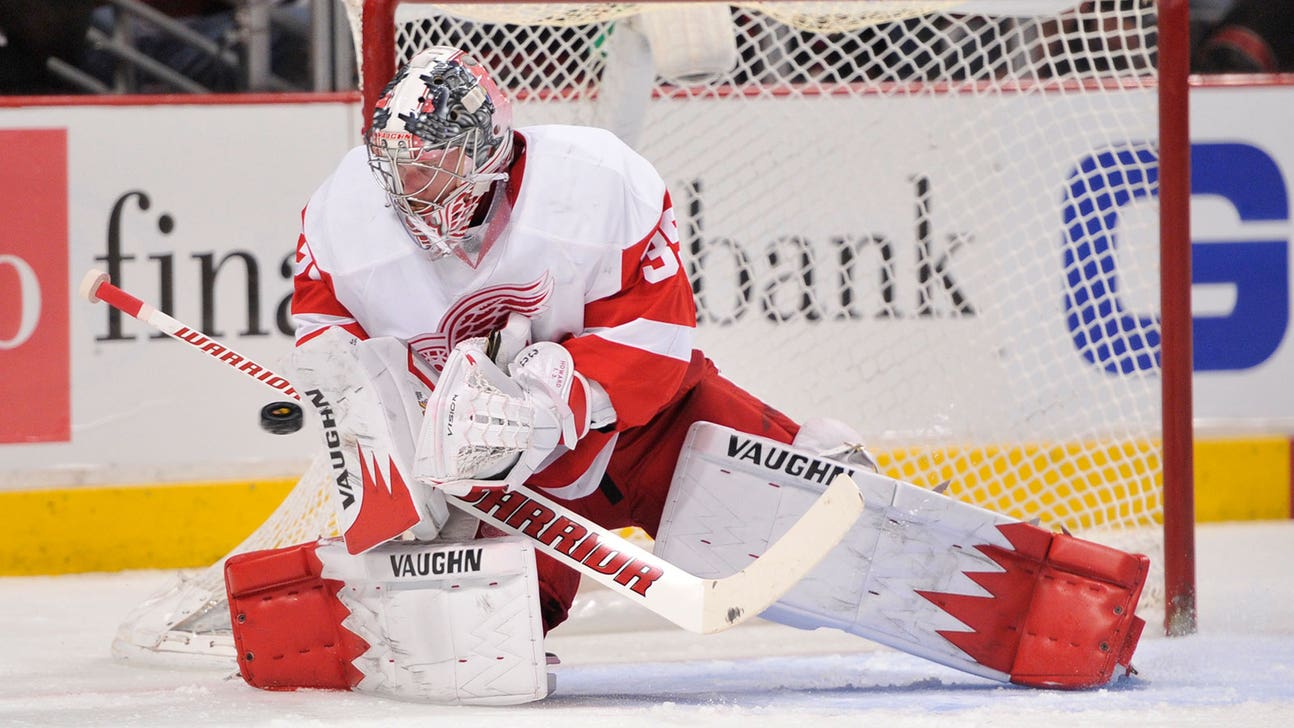 Howard must keep it going for Red Wings to make playoffs
Published
Mar. 19, 2014 8:34 p.m. ET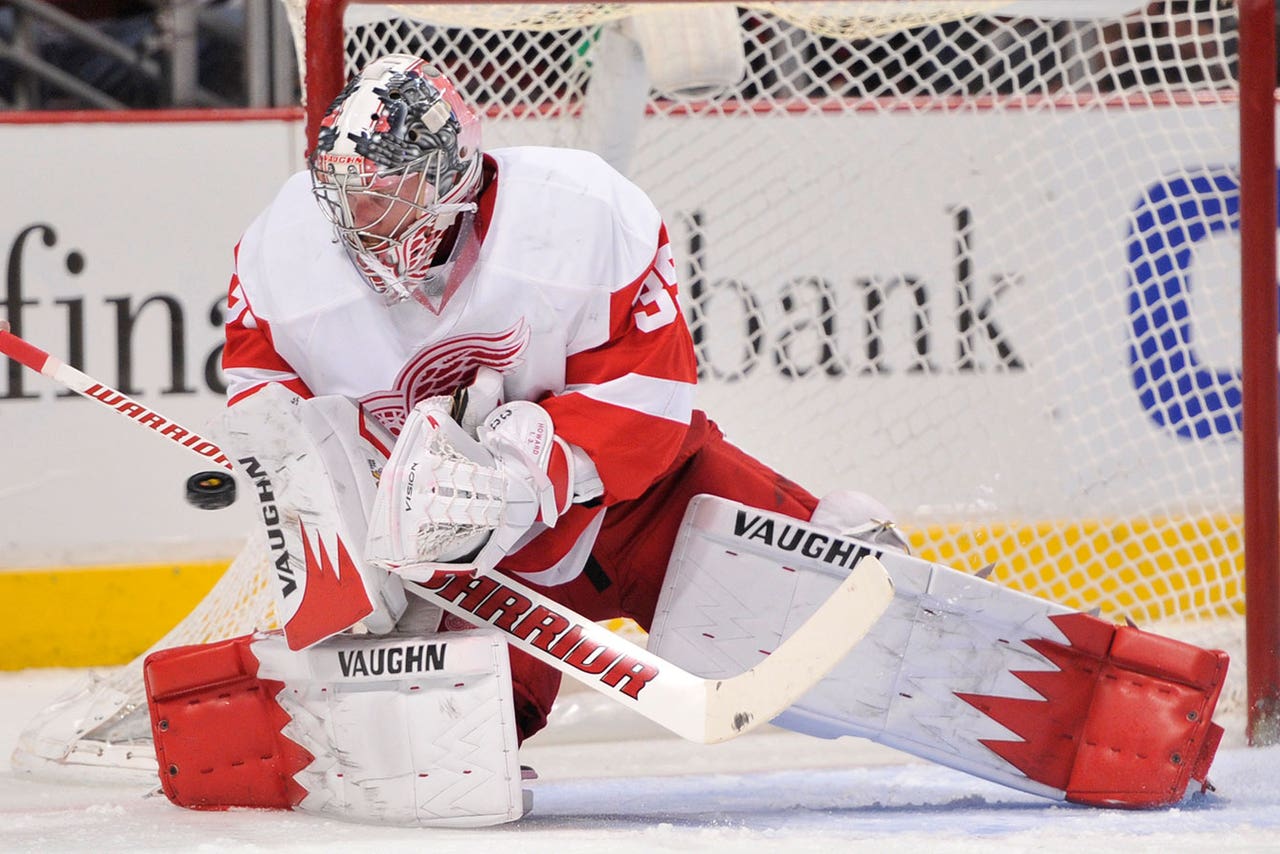 Jimmy Howard's performance in Tuesday's victory over the Toronto Maple Leafs is why the Red Wings rewarded him with a six-year, $31.8 million contract extension last April.
Howard is Detroit's franchise goalie, and against the Leafs, he played his best game of the season in a must-win situation.
It's no secret that the Red Wings' streak of consecutive playoff appearances is teetering on the brink. It's also not a secret that Howard must carry them if they're to extend their streak to 23.
He must play lights out or the Wings are doomed.
That's why Tuesday's performance was so encouraging. Howard stood tall and stopped nearly everything.
His kick save on Phil Kessel's breakaway midway through the second period might have been his most memorable stop of the night. But from the first period on, Howard, who made 32 saves, was excellent and the main reason the Red Wings won 3-2.
For years, he's been on the cusp of attaining elite-goalie status, but inconsistency has always been Howard's bugaboo.
This season, he hasn't found any kind of groove whatsoever. In fact, it's been a terrible year for Howard.
His 15-16-10 record, 2.62 goals-against average, .912 save percentage and two shutouts rank nowhere near the league leaders.
Still, he's proven in the past that he's capable of leading a team. Down the stretch last season, when the Wings had to win their final four games to assure themselves a playoff berth, Howard was 4-0 and had two shutouts.
with only 14 games left for the Wings this season -- 11 of them against quality opponents -- Howard must be that guy again, continue what he started against the Leafs.
Given their ridiculous injury situation, their last line of defense has become even more important because there isn't enough firepower in the lineup to bail Howard out.
The Red Wings haven't had a goalie who could carry them for long stretches since we witnessed the brilliance of Dominik Hasek. Howard doesn't have to be Hasek, but Howard must rise to the occasion like he did a year ago.
It's the Red Wings' only hope to make the playoffs and could be career-defining for Howard.
---