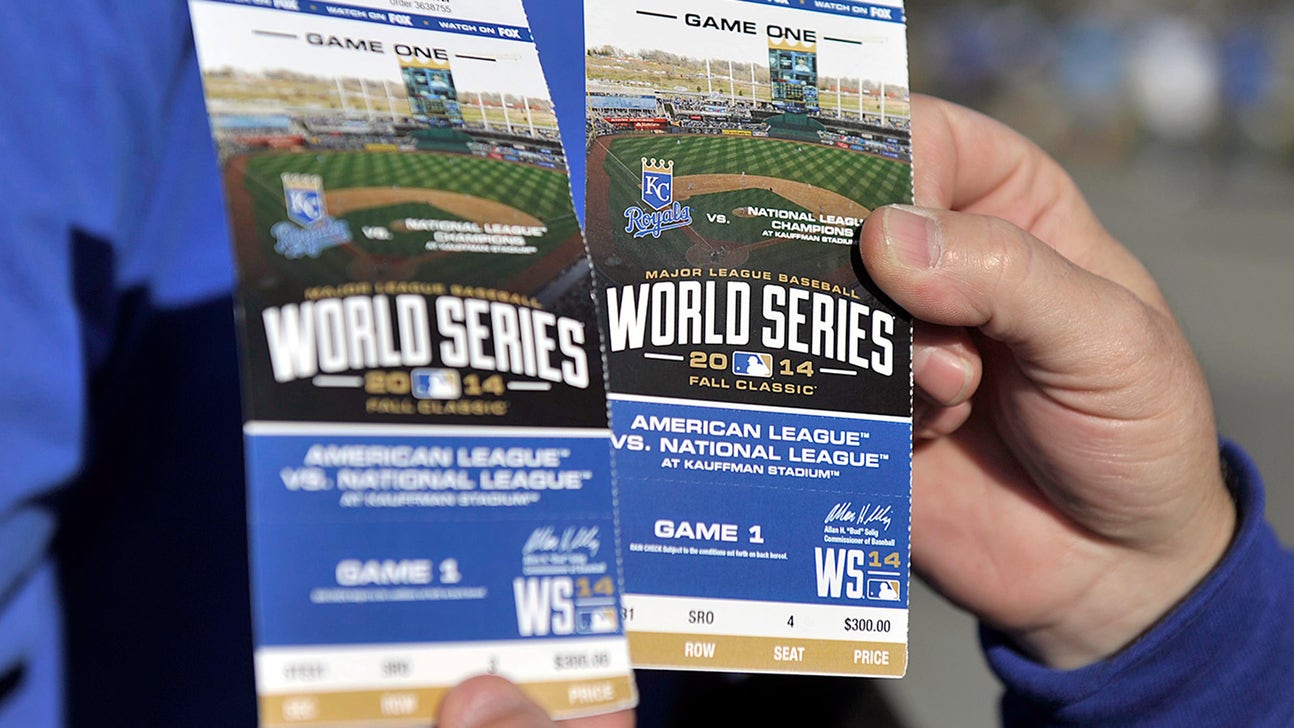 Homeland Security nabs 126 counterfeit World Series tickets
Updated
Mar. 4, 2020 12:21 p.m. ET

KANSAS CITY, Mo. -- Federal agents have seized phony World Series tickets worth tens of thousands of dollars, along with counterfeit Royals panties and other merchandise.
Before the first game of the series between the Kansas City Royals and San Francisco Giants on Tuesday, agents for Homeland Security nabbed 126 counterfeit game tickets. U.S. Immigration and Customs Enforcement said in a news release that the tickets had a $43,000 street value.
Three people from New York and one from Atlanta are charged in Johnson County, Kansas, with selling fake tickets. Authorities are urging fans who bought bogus tickets to contact police.
Other counterfeit items that have been seized include T-shirts, baseball caps, cellphone cases, sweatshirts, and even baby clothes. One person suspected of selling counterfeit T-shirts is facing prosecution in Missouri's Platte County.
---