Herrmann working on comeback after Tommy John surgery
Published
Mar. 17, 2014 10:53 a.m. ET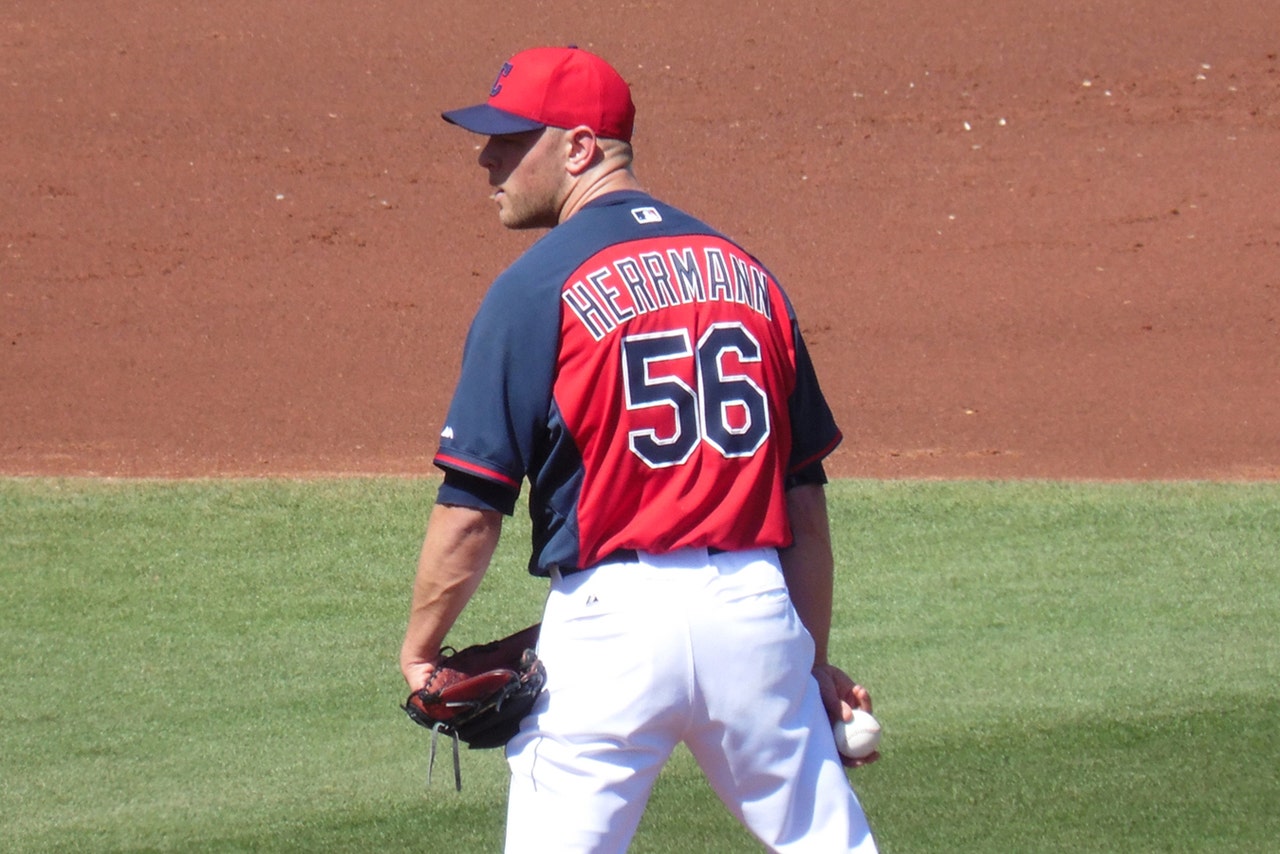 GOODYEAR, Ariz. -- For some guys, spring training is a slow process of getting ready for the season. For others, it is a chance to assess where they are before being sent to the minor-league camp.
In the case of Frank Herrmann, it is a little bit of both.
Less than a year removed from Tommy John surgery, the Indians' right-hander is using his Cactus League appearances to gage where he is and what the next steps are in his comeback.
Most guys beginning their comeback from the surgery usually are facing minor-league hitters. Herrmann's second appearance last Saturday featured most of Arizona's everyday lineup.
Herrmann faced six hitters and gave up two hits, including back-to-back home runs that resulted in three runs, in 2/3 of an inning.
In two Cactus League appearances, Herrmann has an ERA of 32.40. In 1 2/3 innings, he has faced 13 batters and allowed eight hits (including three home runs) and six runs with a strikeout.
"I faced a major league lineup yesterday but at the same time I'm not happy with how I did. I have to continue to make adjustments and understand it's a process," Herrmann said on Sunday. "It's not what I'm looking for but, at the same time, I'm not going to throw the baby out with the bath water and overhaul things."
Herrmann had been imploring the Tribe's training staff to get him into games the past couple weeks. He understood the likelihood of struggling was there but also knew that this month provides a valuable litmus test to assess what he needs to work on the next couple months.
In giving a self-scouting report, Herrmann was happy with the velocity of his pitches but the command still isn't there. Herrmann had the surgery on his right elbow last March 31 and has heard that command is usually one of the last things to come back in the rehab process.
Herrmann's goal this season is to be back with the big-league club by the end of the season. Manager Terry Francona has been pleased with Herrmann's approach throughout spring training and knows that the biggest thing he needs right now is consistent innings.
"I know what I have to do is keep working. That's my goal to face a lineup like that (what he faced on Saturday) and to shut them down. I'm not there yet but I'm confident I will be."
---