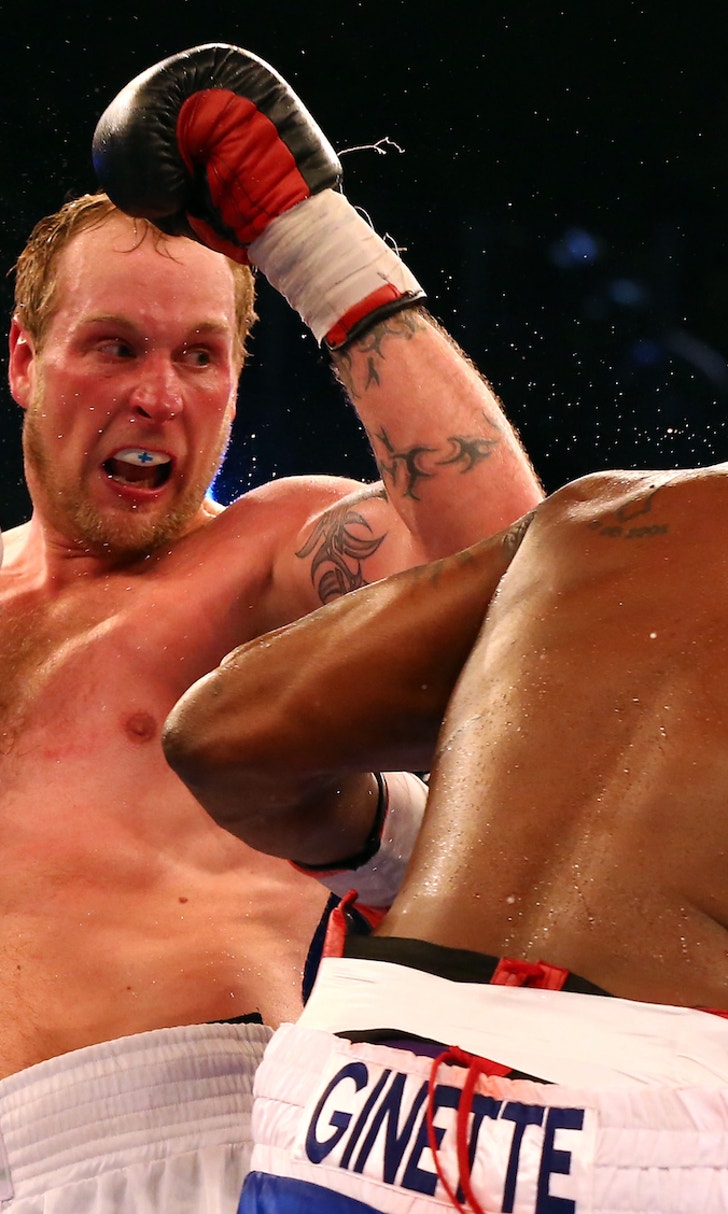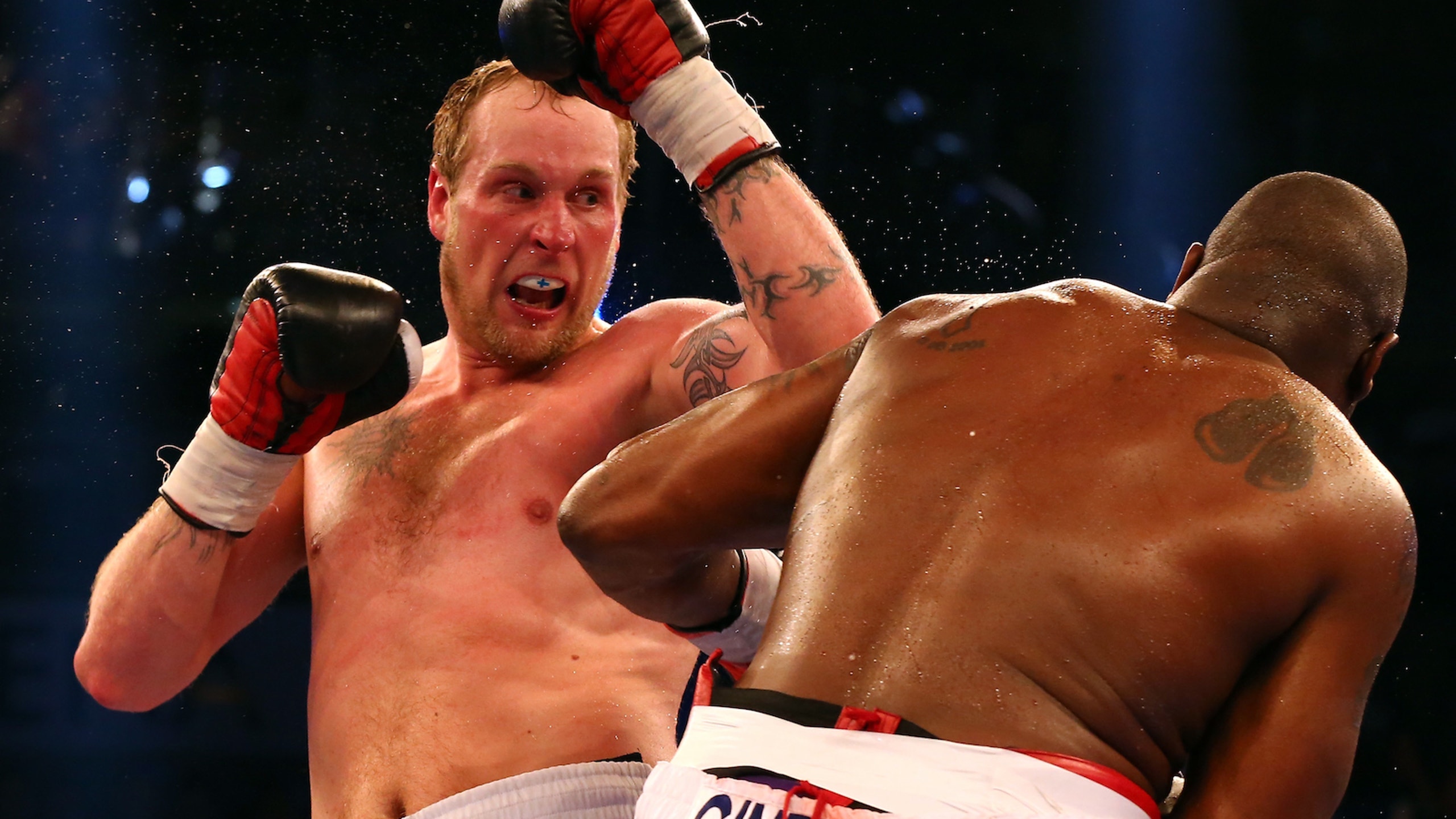 Heavyweight boxer and goalie face off in soccer ball-punching competition
BY Brett Smiley • August 14, 2014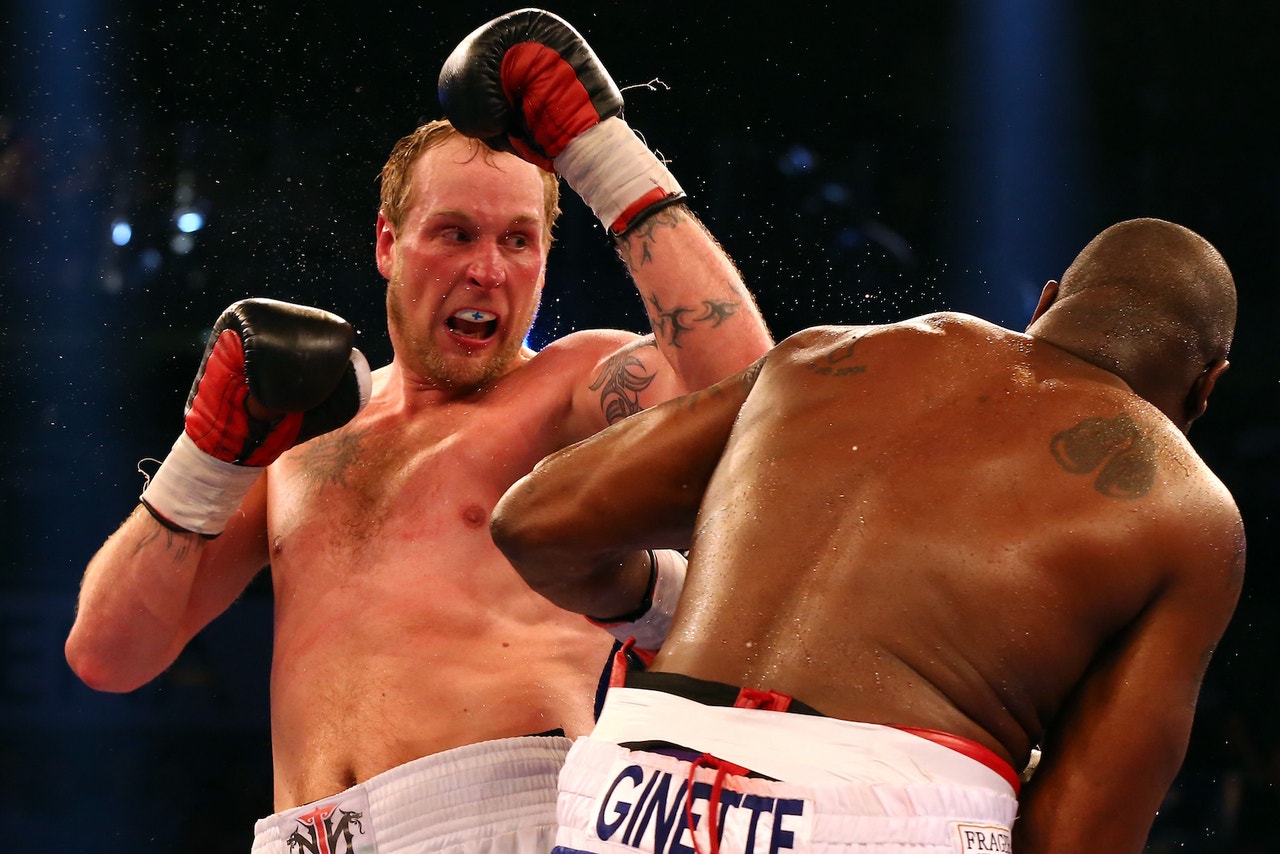 Better known for jabbing heavyweight fighters' faces and abdomens, professional boxer Robert "The Nordic Nightmare" Helenius recently tested his punching skills on a soccer ball in a competition against Finnish goalkeeper Lassi Hurskainen. 
Fellow Finn Helenius stands at six-foot-six, weighs 238 pounds and boasts a 19-0 record as a heavyweight. 
Somewhere down the line he also may make a chase for the WBO title, though he hasn't fought since March 2013 and has grown a beard. His voice remains absolutely terrifying, however.
You probably will believe who wins this competition. 
---