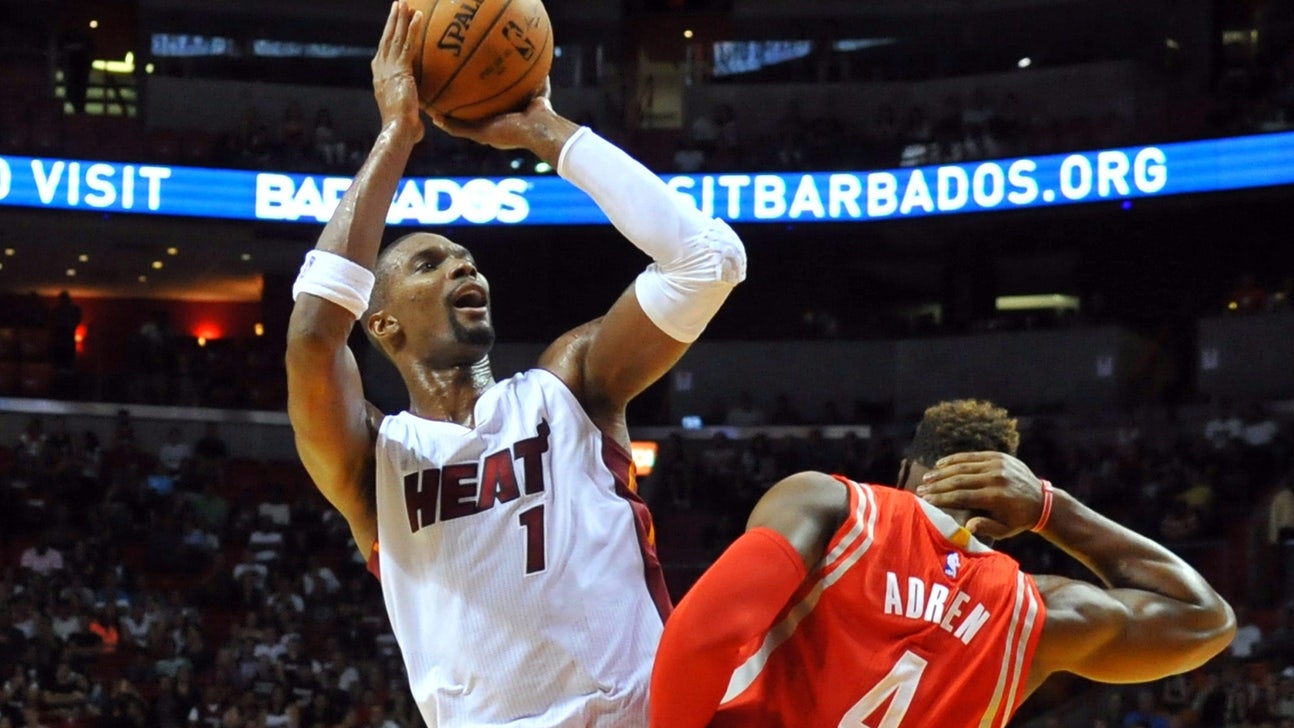 Heat far from perfect, but improving as preseason rolls on
Published
Oct. 22, 2014 3:30 p.m. ET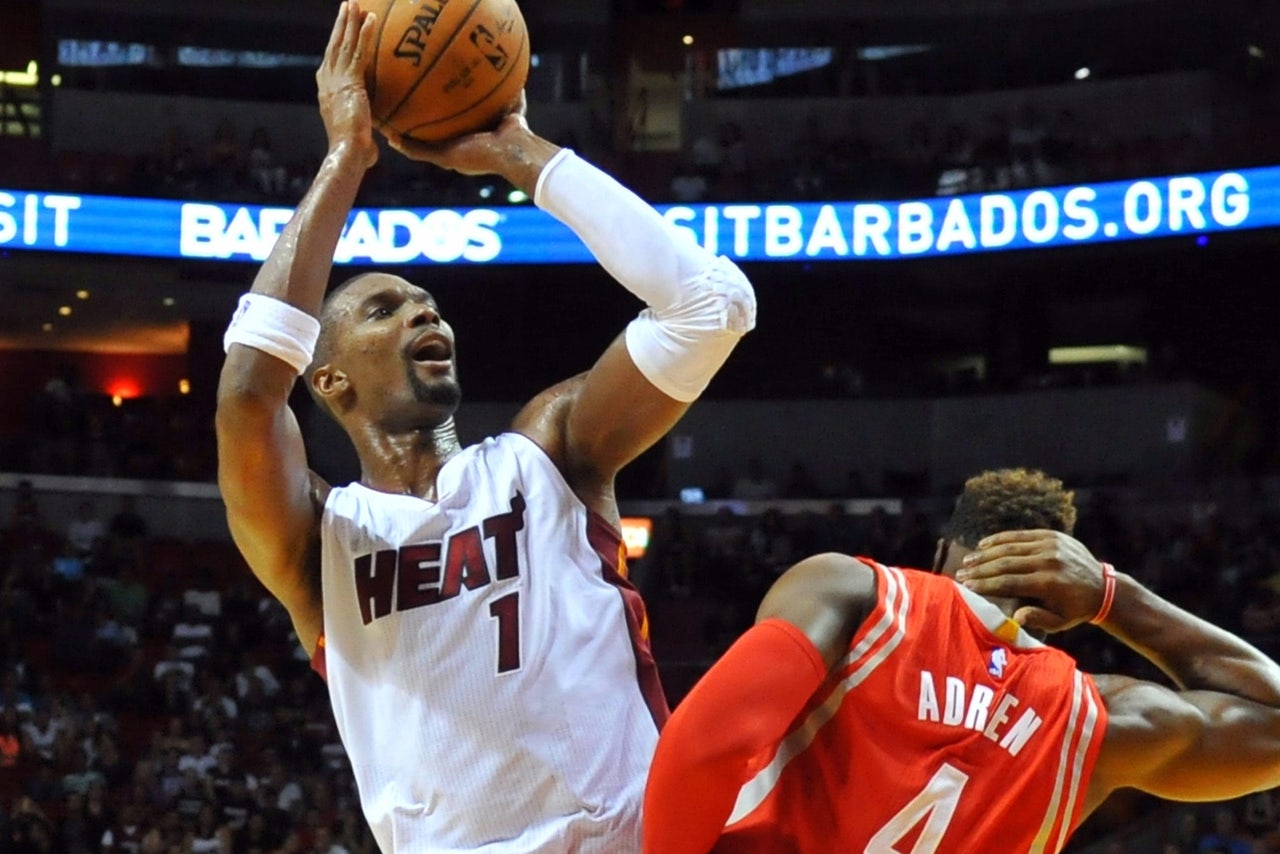 MIAMI, Fla. -- It's easy for critics to dismiss the Miami Heat's chances to succeed this season after so much roster upheaval. But after a bumpy start to their preseason with four straight losses, the Heat have managed to right the ship and pull off three straight victories against talented Western Conference teams in the span of five days.
Improvements on both ends of the floor are noticeable with teammates gradually learning the system as well as how to play off each other. But  head coach Erik Spoelstra not only understands, but expects, there to be bumps on the road with his new-look squad, which is the definition of a work in progress.
"We have to keep on taking steps forward," Spoelstra said a day after Tuesday's victory against the visiting Houston Rockets. "Today was about trying to get better. Will there ever be a moment early on where we say we have it? No I hope we don't. I hope we don't get to that point. It's certainly not realistic that we would. You just have to keep on working the process. Our guys have been committed to that."
In the preseason, the Heat currently rank third-to-last in the league in rebounds, fourth in opponent scoring per game and 20th in assists per game. But where there are problem areas that are being exposed, Spoelstra sees an opportunity to improve and refine. What better time to do that than in the preseason?
Coaches are hard-wired to seek and demand perfection from their teams, no matter how unrealistic that goal may be. To err is human, of course, but with so much to go over in a relatively short time before the regular season is underway, Spoelstra has noted the growth in his team.
"The effort," he said when asked about what positives he saw in Tuesday's comeback win. "There was a lot of things offensively that were sloppy. Obviously, the turnovers. But it shows you that if you make a real effort and commit to defend and hold teams down regardless of what happens in the course of the game, often times you give yourself a chance at the end and that's what we did. Even though it was a low scoring game, we gave ourselves a chance down the stretch and our defensive activity was much better, much more consistent."
Chris Bosh chose to stay in Miami precisely because he wanted the challenge to lead this team and keep contending season after season. Beyond putting up individual numbers, he knows he must also lead by example.
"We're seeing improvements for sure," he said after Wednesday's practice. "Guys are making the right reads now. We're getting to the right spots. The only thing is we're still giving up a lot of things we don't want to.
"We're not satisfied. We know we have to be a much stronger defensive team if we want to be successful. It's going to take a long time for everyone to get their rotations down and make sure we're in the right spots at the right time because it is a lot different than other systems. But I think once we get that down, we have a chance to be very good. But now we're still working."
In wins and losses so far, the Heat have managed to keep it close in the second half. Despite the slow starts that have plagued them at times, Bosh sees the potential with teammates who refuse to quit -- even if it is in an exhibition game.
"We have a resilient bunch of guys," he said. "Nobody wants to lose. We're competitors. No matter what, we always want to improve. Early defensively, we weren't doing too well. We talked about it and we made improvements in the second half and that's all it's about because it's not always going to be perfect."
Perfection isn't what Spoelstra is seeking at this early point, but with each passing day comes another opportunity to keep working to get it right. When asked what he's learned of this team as the preseason wraps up, he didn't hesitate to respond.
"I've learned that we have a lot of work to do," he said. "We do, and that's why we have a day like today. Get in here to teach but also to drill."
You can follow Surya Fernandez on Twitter @SuryaHeatNBA or email him at SuryaFoxSports@gmail.com.
---