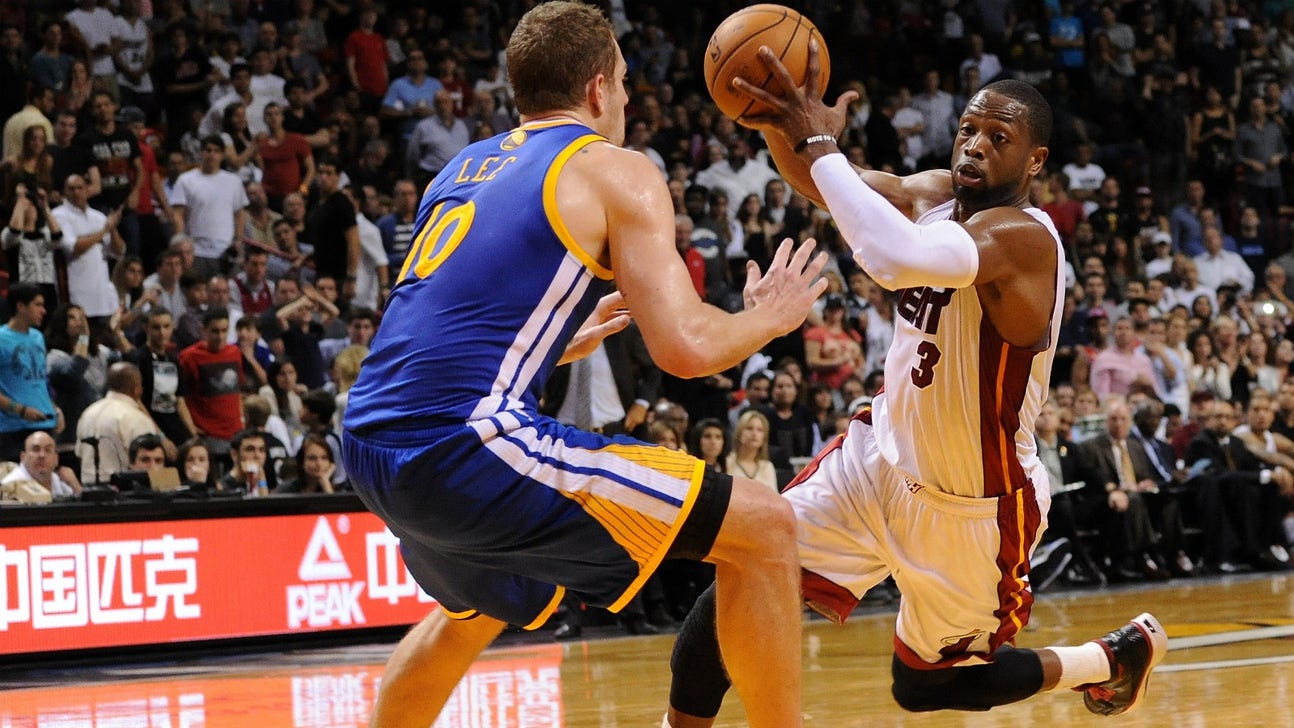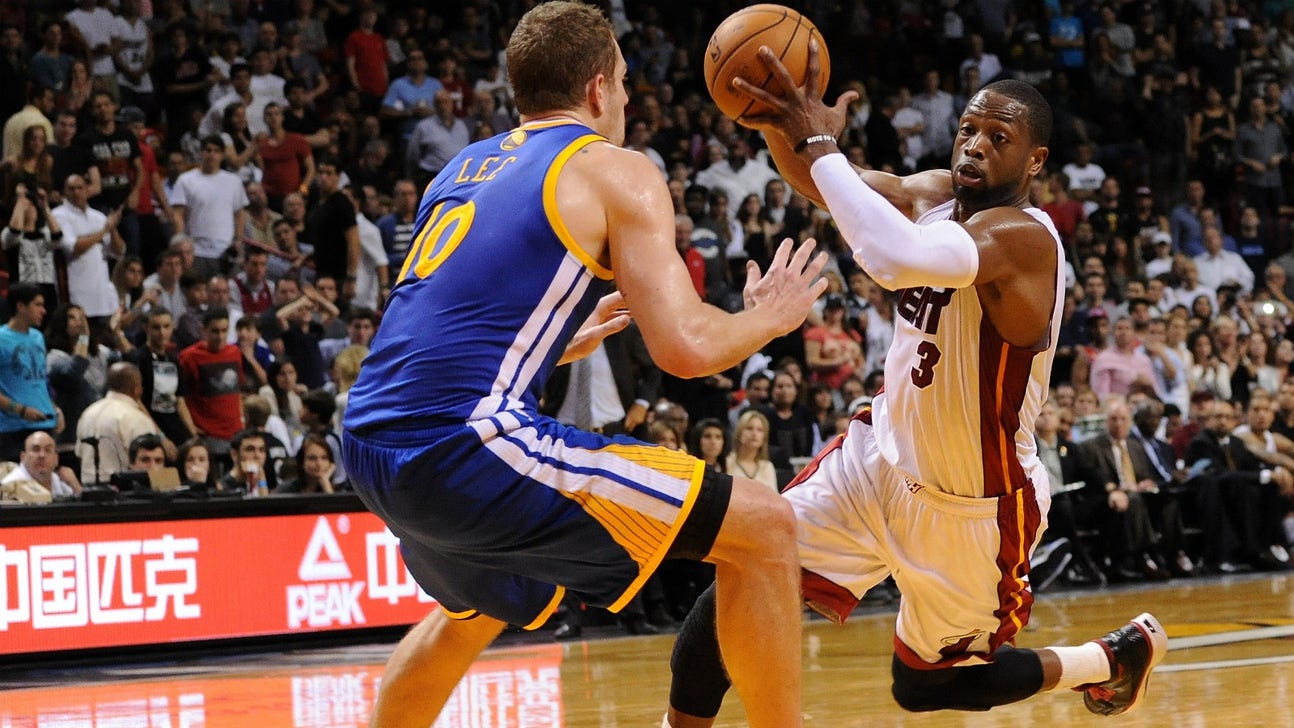 Heat at Warriors game preview
Published
Feb. 12, 2014 9:13 a.m. ET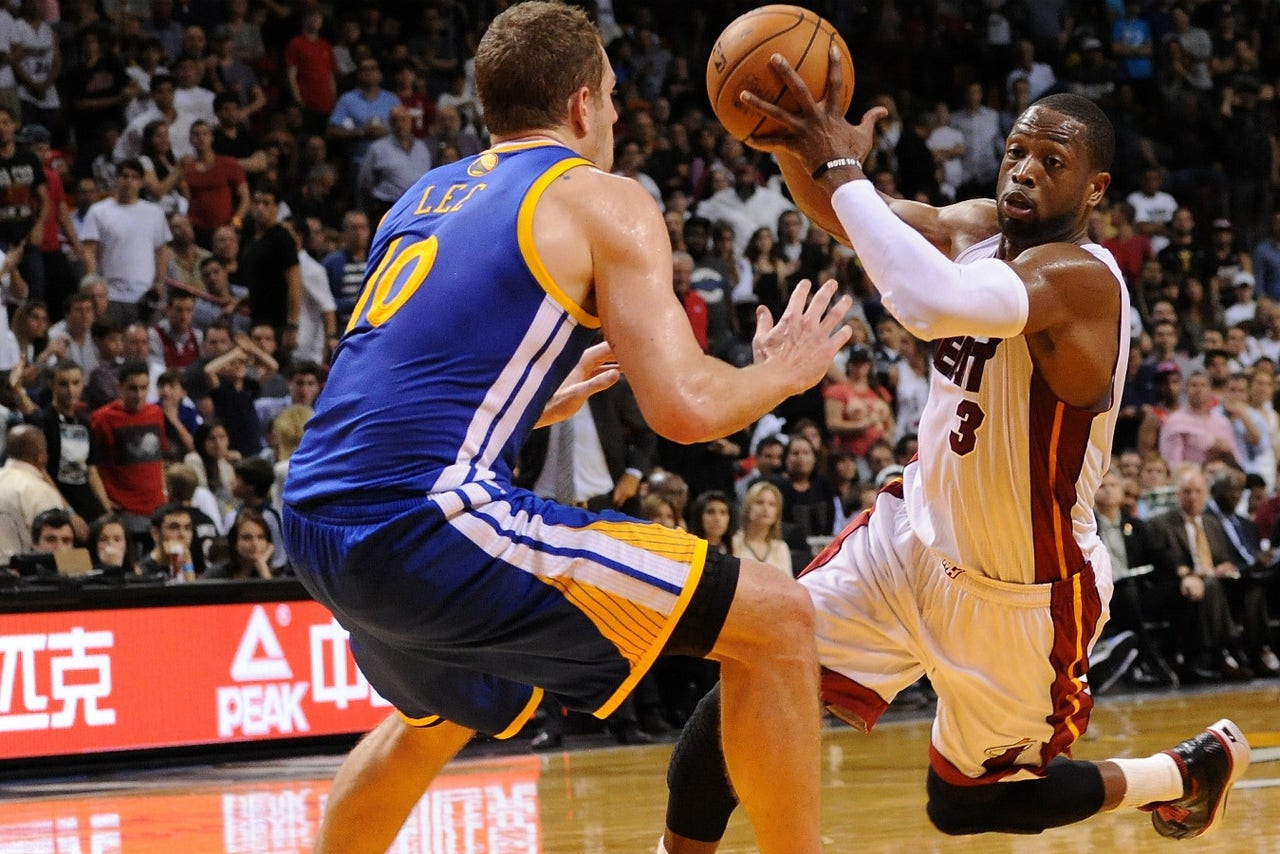 Time: 10:30 p.m., Wednesday
While the Miami Heat haven't exactly been at their best when Dwyane Wade is on the bench, LeBron James did more than enough in their previous game to earn a win.
With Golden State having already won a matchup with Wade in the lineup, the Heat hope to be back at full strength when they visit the Warriors on Wednesday night in the final contest before the All-Star break for both teams.
Wade sat out Tuesday against Phoenix because of a migraine and James stepped up with 37 points on 12-of-22 shooting and nine rebounds for Miami, which trailed 12-0 early before rallying to beat the Suns 103-97 and improve to 2-1 on a six-game trip.
The four-time MVP scored 25 points in the second half, including 14 in the fourth quarter, and was also impressive on the defensive end with five steals.
The Heat (36-14) moved to 8-6 in games Wade has missed, compared to 28-8 when the All-Star suits up. Wade, who averaged 21.3 points on 62.5 percent shooting in his previous four games, was cleared to travel to Golden State, but his status remains unknown.
He scored 22 points and James had a team-high 26 against Golden State (31-21) at home on Jan. 2, but Stephen Curry had 36 points - going 8 for 15 from long range - and 12 assists, while David Lee had 32 points and 14 rebounds in the Warriors' 123-114 victory.
"One of the best shooters this NBA will see," James said of Curry. "I mean, if you can find a better shooter than him right now, especially with the way he handles the ball - and the light that he has, it's more than green, it's fluorescent - you just hope that he misses."
James had a season-worst eight turnovers in the loss.
The win was Golden State's seventh straight during a 10-game streak from Dec. 21-Jan. 7, but the team has gone 7-8 since after Monday's 123-80 rout of Philadelphia.
Reserve forward Marreese Speights, who came in averaging 5.6 points, scored 32 on 12-of-15 shooting against the 76ers.
The Warriors led the entire way and limited Philadelphia to 11.8 percent shooting from 3-point range - their lowest allowed this season.
Speights will need to step up again versus the Heat given the current lack of depth in Golden State's frontcourt. The team's top two centers, Andrew Bogut and Jermaine O'Neal, both will sit out because of injuries.
It will mark the fourth consecutive game Bogut has missed because of a left shoulder injury and the second straight O'Neal will sit out due to inflammation in his surgically-repaired right wrist.
Lee, who missed a pair of games last week because of a left shoulder strain, is again expected to slide over from power forward to center after returning with 13 points and 13 rebounds against the Sixers.
"I was glad I could go give some minutes and get my wind back a little bit for (the Heat) game," Lee said. "I know we were really shorthanded (at center) so that's part of the reason I came back a little bit earlier than I thought I was going to."
Their win at Miami in January gave the Warriors three victories in their last four meetings with the Heat. The lone loss came at home, though, 92-75 on Jan. 16, 2013.
---