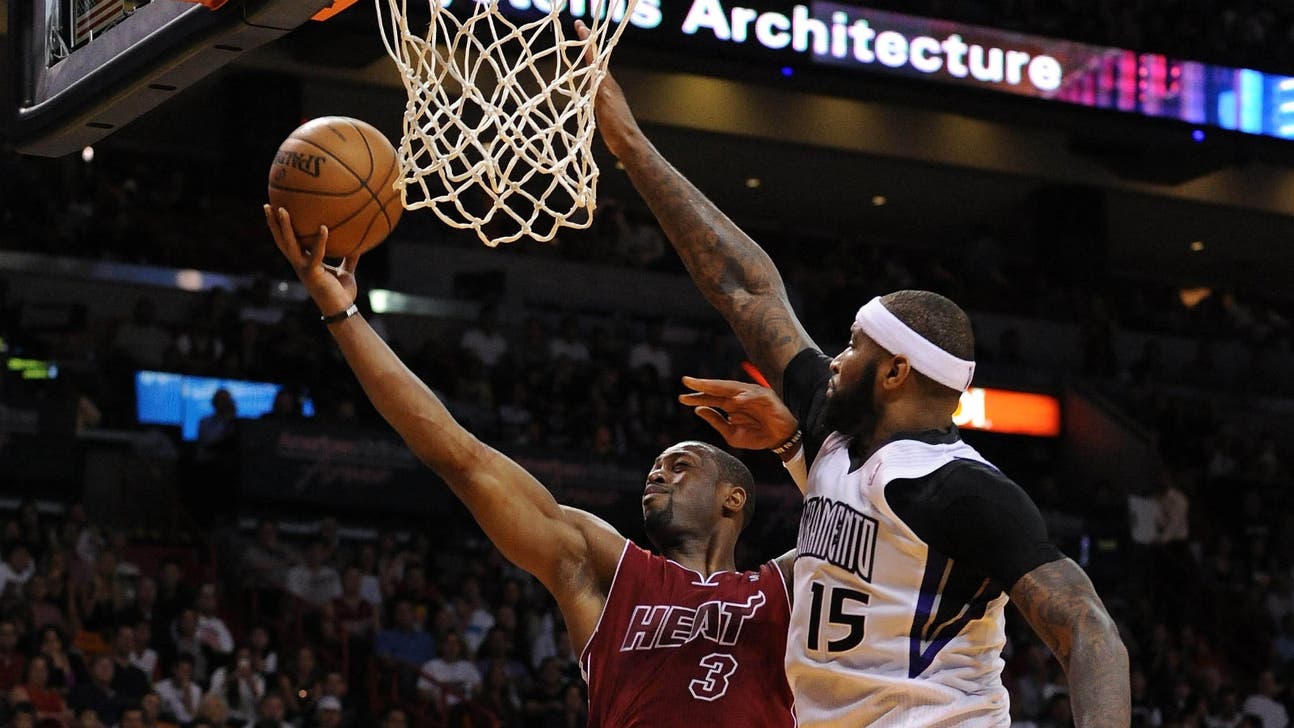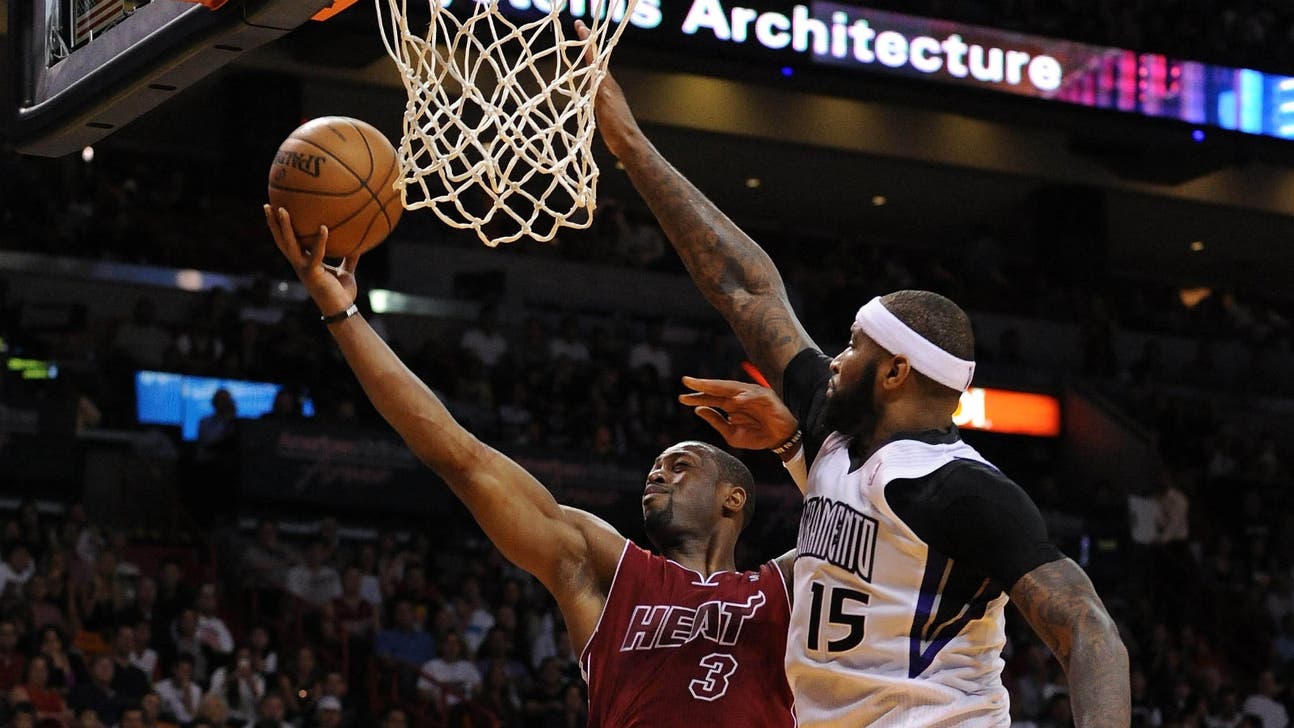 Heat at Kings game preview
Published
Dec. 26, 2013 8:46 p.m. ET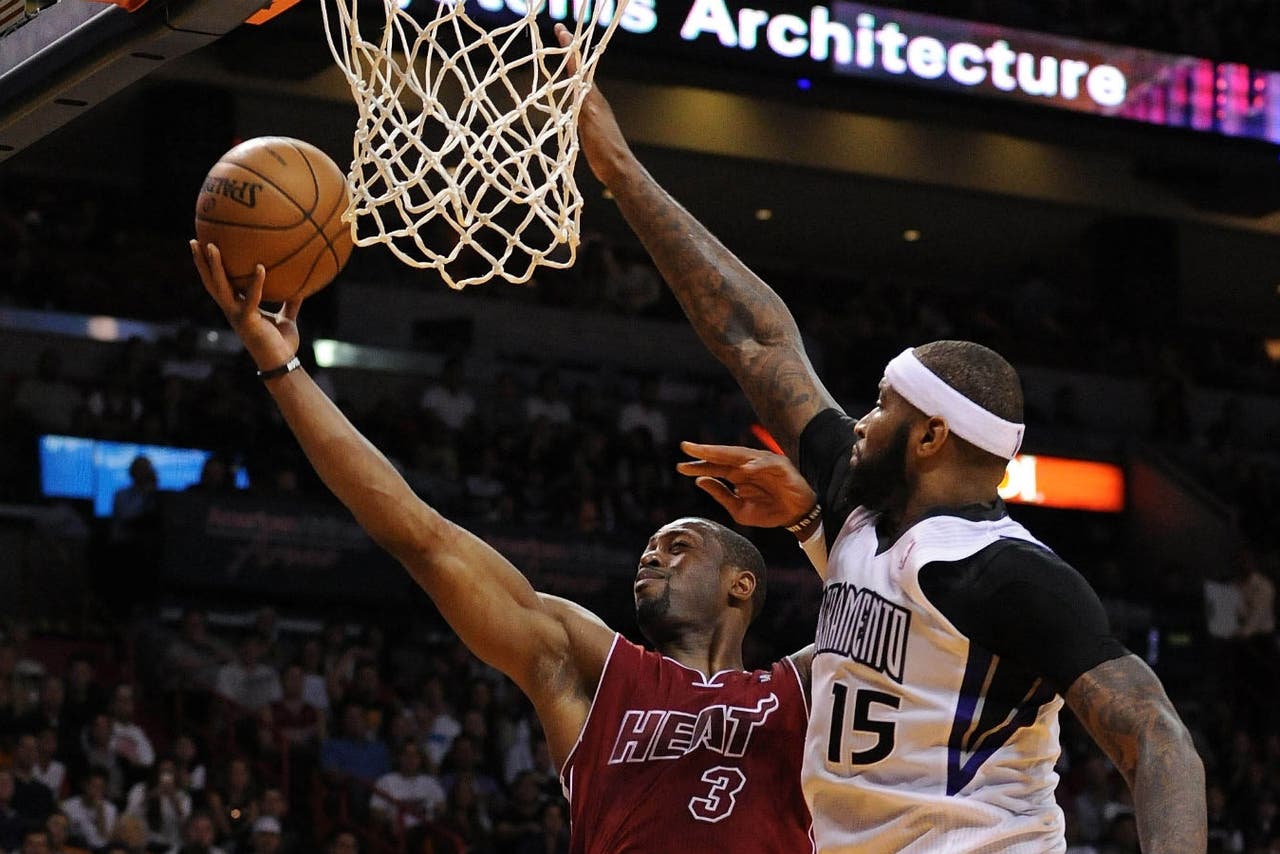 Game time: 10 p.m.
TV: Sun Sports
It might be surprising to learn where the two-time defending champion Miami Heat have suffered most of their road losses this season.
What isn't all that shocking is that the absence of Dwyane Wade played a role in half of those setbacks.
After winning the first of a 14-game stretch that features 11 away from home, the Heat continue a four-game road swing Friday night against the Sacramento Kings.
The Heat (22-6) have gone 8-4 outside Miami, but the only loss that came against a top-tier team was a 90-84 defeat at Indiana on Dec. 10. The others have come to clubs which are all at least five games under .500 - Philadelphia, Brooklyn and Chicago.
Coach Erik Spoelstra has been taking the opportunity to rest Wade against lesser competition, but his teammates are not always taking care of business when he sits.
Wade, hampered by knee trouble all season, was sidelined for the losses against the 76ers and Bulls. He was also on the bench when Miami suffered the most recent of its only two home losses Dec. 3 against Detroit.
Whether Wade suits up in Sacramento remains to be seen. Resting the All-Star may seem logical given the matchup opens a back-to-back that concludes Saturday against Portland - one of the Western Conference's top teams that is leading the league with 108.4 points per game.
In addition, Miami has beaten the Kings by an average of 18.8 points in six meetings since LeBron James joined the team before the 2010-11 season. The Heat have won 10 in a row against Sacramento and 18 of 19 dating to March 6, 2004.
Plus, Miami has won 19 straight over West opponents, one away from the longest regular-season streak by an East team. Boston won 20 straight over the West during a nine-month span of 1973.
Wade, meanwhile, looked strong on Christmas, scoring 23 points on 11-of-17 shooting and logging a season high with nearly 39 minutes in a 101-95 road win over the Los Angeles Lakers.
Chris Bosh also scored 23 and James added 19 to help Miami push its overall win streak to six games.
"We're not better than we were last year, but it's only December," James said. "I believe we can be better than the team that won in June. This is a process. We don't want to play championship ball right now."
James has won his last 13 games against the Kings after a 122-103 home victory last Friday. He had 18 points on 8-of-11 shooting, and Bosh had arguably his best game of the season with 25 points and eight rebounds while shooting 11 for 16.
Sacramento (8-19) has dropped six of eight and now faces three straight imposing matchups, hosting Miami before road games at San Antonio and Houston.
The Kings got lit up by one of their former players in their most recent game, a 113-100 loss to New Orleans on Monday. Former NBA Rookie of the Year Tyreke Evans had a season-high 25 points and added 12 assists for the Pelicans.
"First of all, we didn't get stops," said Isaiah Thomas, who had 21 points. "Secondly, we didn't dial in on that end of the floor and (Evans) made every play. He scored, he passed, and he did what he wanted."
DeMarcus Cousins had 24 points and 14 rebounds, but Rudy Gay struggled through a 2-for-12 night and scored 11 while committing six of the Kings' 22 turnovers.
---