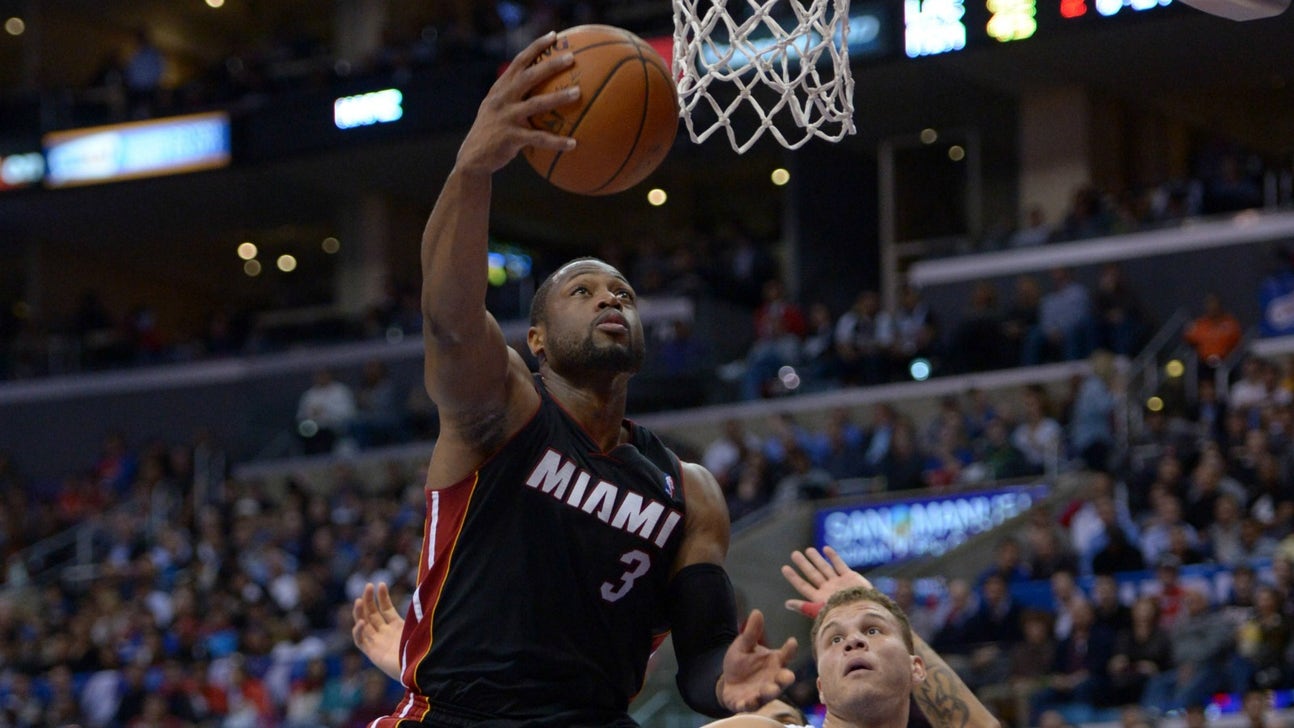 Heat at Jazz game preview
Published
Feb. 8, 2014 9:16 a.m. ET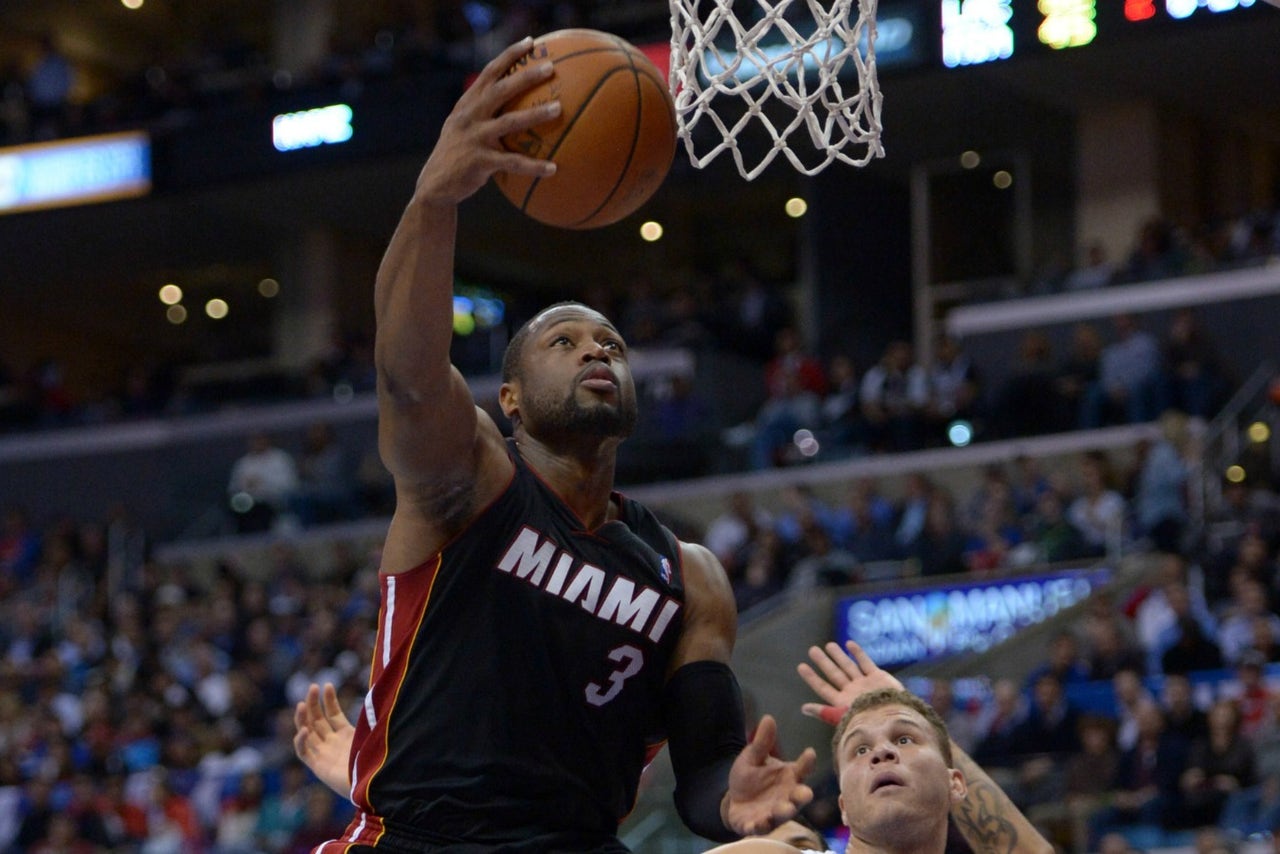 GAME TIME: Saturday, 9 p.m. ET
TV: Sun Sports Florida
The Miami Heat have found an offensive rhythm on the road since their worst losing streak in almost two years.
The last time they faced the Utah Jazz, they put up the best shooting night in franchise history.
As it resumes a six-game trip, Miami seeks its fourth straight win while dealing the Western Conference-worst Jazz their fifth consecutive defeat Saturday night.
The Heat (35-13) averaged 94.7 points on 46.6 percent shooting -- including 29.0 percent from 3-point range -- in losses at New York, Brooklyn and Washington last month.
The uncharacteristic performance led to the franchise's longest losing streak since a four-game slide March 2-14, 2012.
Since then, the Southeast Division leaders -- who own an NBA-best 50.9 field-goal percentage -- have scored 108.2 per game on 50.4 percent shooting with a 38.9 3-point percentage while winning four of five away from home.
On Wednesday, Miami took the opener of a road swing that will be interrupted four games in by the All-Star break. LeBron James had 31 points, 12 assists and eight rebounds, while Ray Allen hit a clinching 3-pointer in the final minute as the Heat snapped a five-game road skid versus the Los Angeles Clippers with a 116-112 victory.
Allen had 15 points off the bench and Dwyane Wade added 14 and eight assists for the two-time defending NBA champions, who shot 52.6 percent from the field and 13 for 31 (41.9 percent) from beyond the arc.
Miami recorded assists on all but one of its first 18 field goals and had a season-best 33 assists on 41 field goals overall.
"We pride ourselves on moving the ball, and we know that makes it easier for all of us," James said. "We keep everyone in a rhythm when we're passing the ball and sharing the ball."
James has led the team's turnaround on the road with 31.3 points and 7.8 assists per game in his last four there. The four-time MVP also has scored 30 or more in six straight trips to Salt Lake City, averaging 33.5 points, 9.8 rebounds and 8.2 assists while hitting 57.7 percent from the field.
James had 30 points, nine boards and nine assists on 13-of-17 shooting to lead Miami to a 117-94 rout of visiting Utah on Dec. 16. Wade added 27 points and Chris Bosh scored 20 as the Heat posted a franchise-record 63.4 field-goal percentage.
The Jazz (16-33) have given up 98.5 points per game while averaging 84.3 during their current four-game losing streak. Even after getting Derrick Favors and Jeremy Evans back from injuries, they surrendered a 46.9 field-goal percentage -- including 10 for 18 from 3-point range -- in a 103-81 loss at Dallas on Friday.
Offensively, the Jazz shot just 40.8 percent overall and set a team record with 35 3-point attempts while making 12.
"We had some late in the clock because we didn't execute," coach Tyrone Corbin said. "We have to try to go outside in first."
Marvin Williams sank 5 of 8 from long distance en route to a team-high 21 points. The veteran forward has totaled 44 points on 17-of-31 shooting in his last two games.
Alec Burks, though, was held scoreless for the first time this season while missing all seven of his attempts. He scored 31 on 12-of-17 shooting in the first matchup with the Heat.
The Jazz have won the last two meetings in Salt Lake City.
---