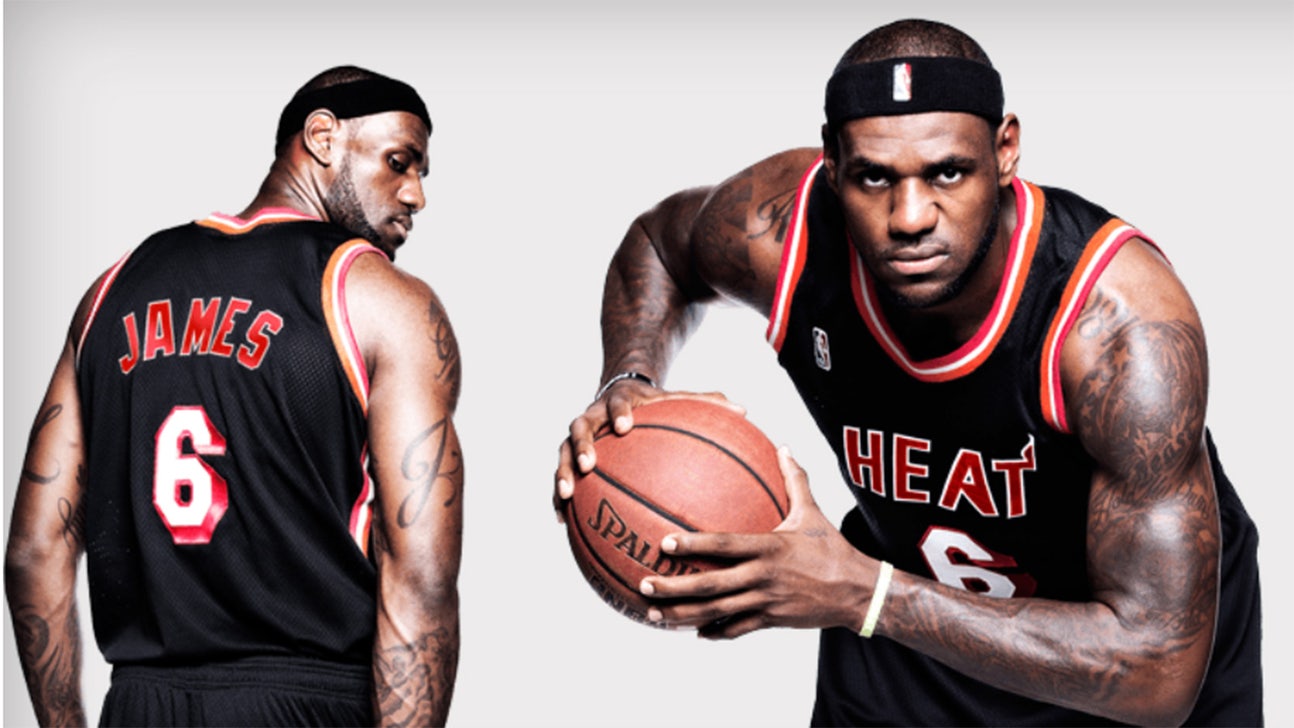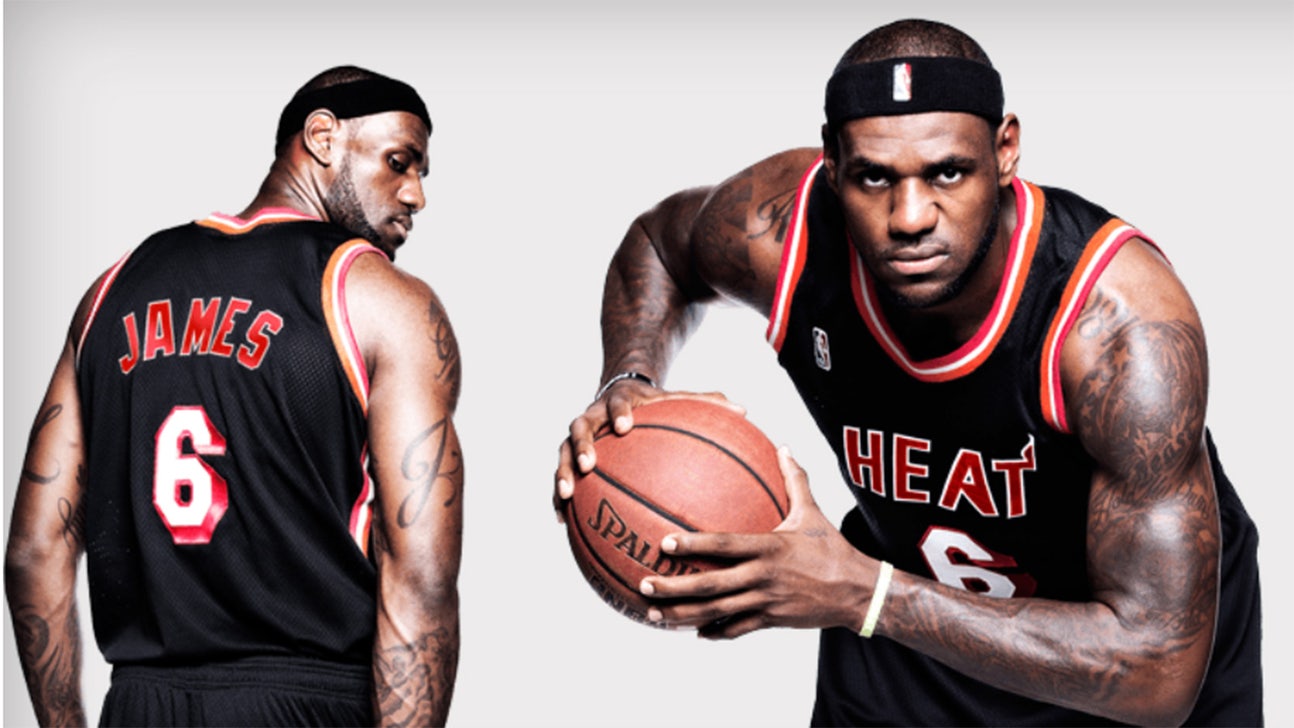 Heat add 'Throwback Black' to jersey arsenal
Published
Jan. 23, 2014 5:10 p.m. ET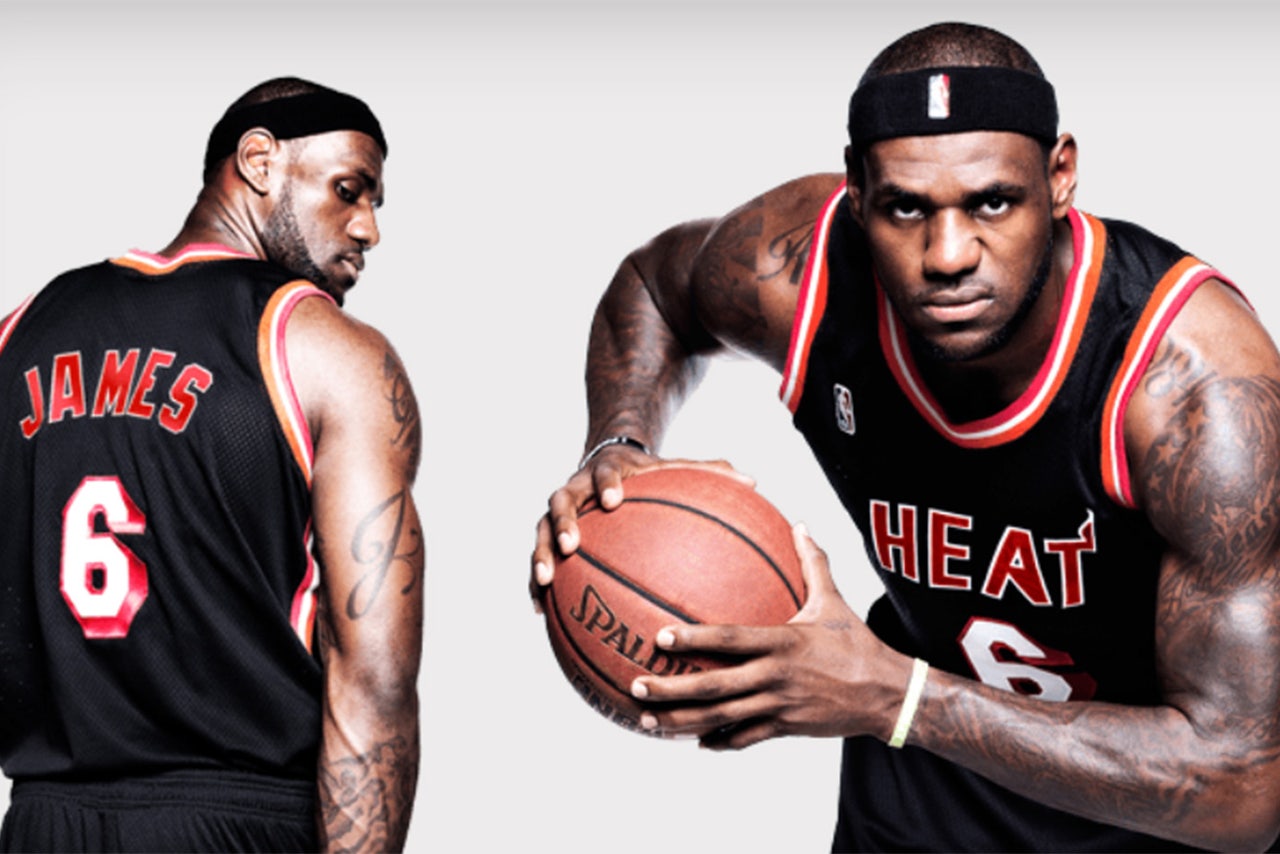 Add another jersey into the Miami Heat arsenal.
Starting with Thursday's matchup with the Los Angeles Lakers -- the Heat will break out their "Throwback Black" uniforms.
The organization says the uniforms are an homage to the road uniforms worn by the Heat in mid-90s. The jerseys feature chunky numbers with a large drop-shadow and a scoop neck silhouette, as well as the original design of the "flaming T" element in the Heat word mark.
The "Throwback Black" uniforms will be worn in all home games between Jan. 23 and March 1.
As part of the Throwback Black campaign there will be a new player introduction video, new street banners and digital signage displays throughout AmericanAirlines Arena, a re-designed Tipoff magazine and Throwback Black fan giveaway items, including a special Throwback Black team poster distributed on Feb. 27.
The following is a list of all "Throwback Black" games:
Jan. 23 -- Los Angeles Lakers
Jan. 26 -- San Antonio Spurs
Jan. 29 -- Oklahoma City Thunder
Feb. 3 -- Detroit Pistons
Feb. 23 -- Chicago Bulls
Feb. 27 -- New York Knicks
March 1 -- Orlando Magic

---