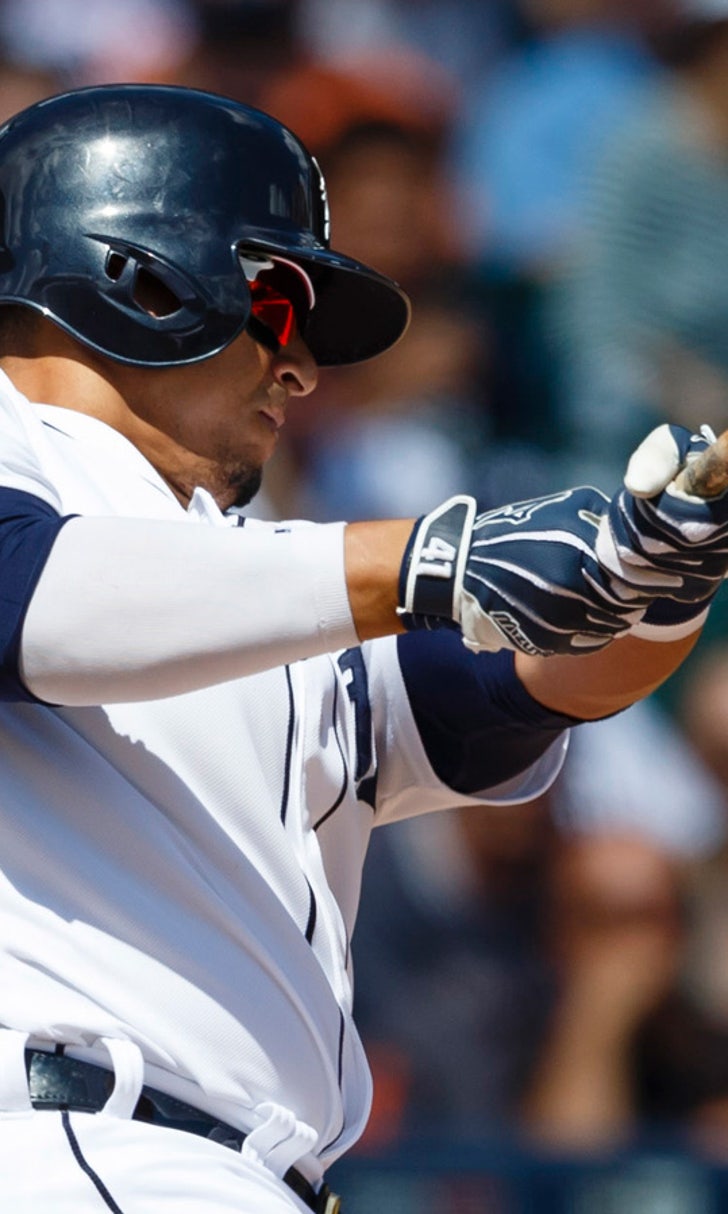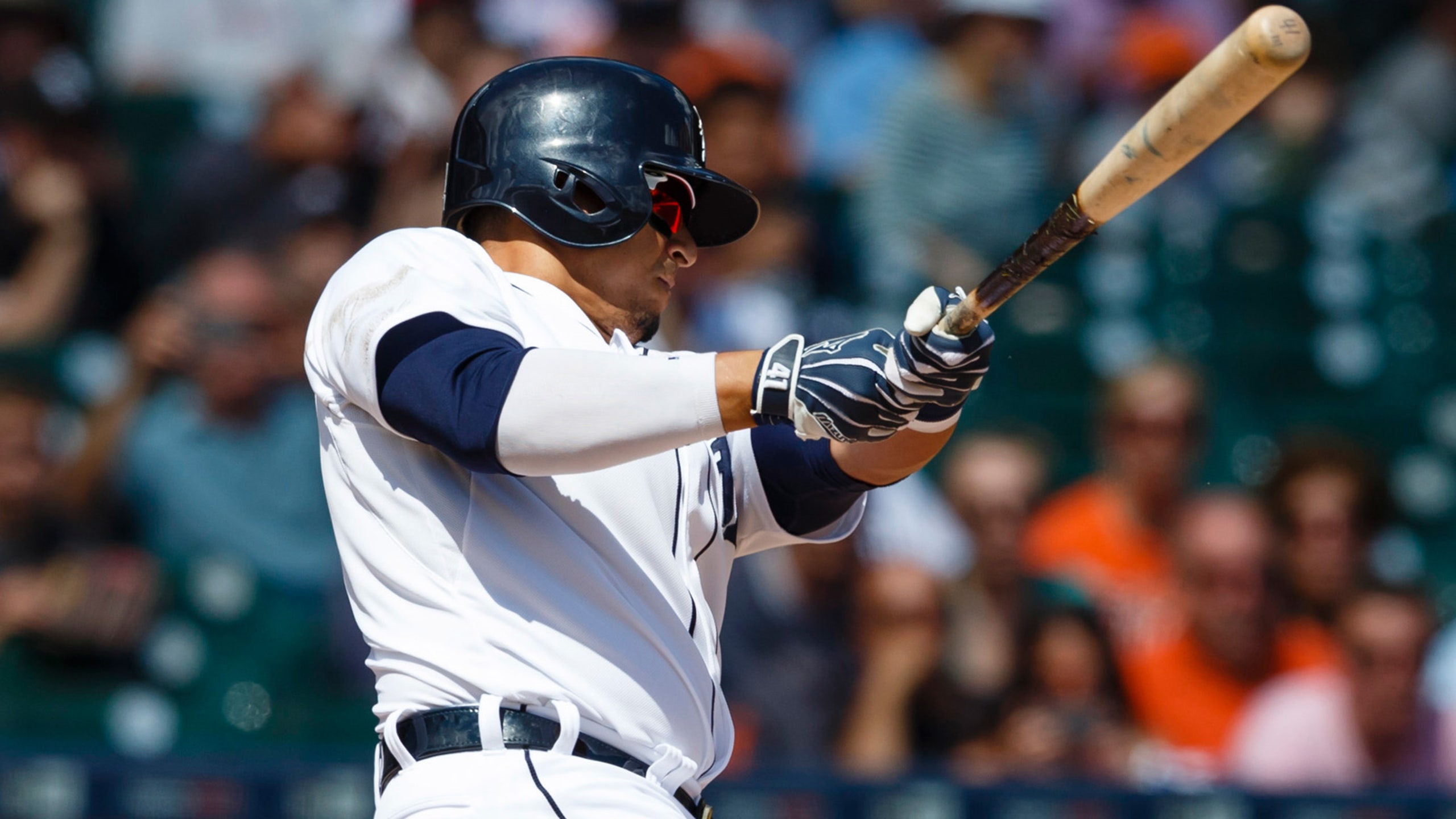 Healthy V-Mart critical to Tigers' victory, future success
BY foxsports • June 28, 2015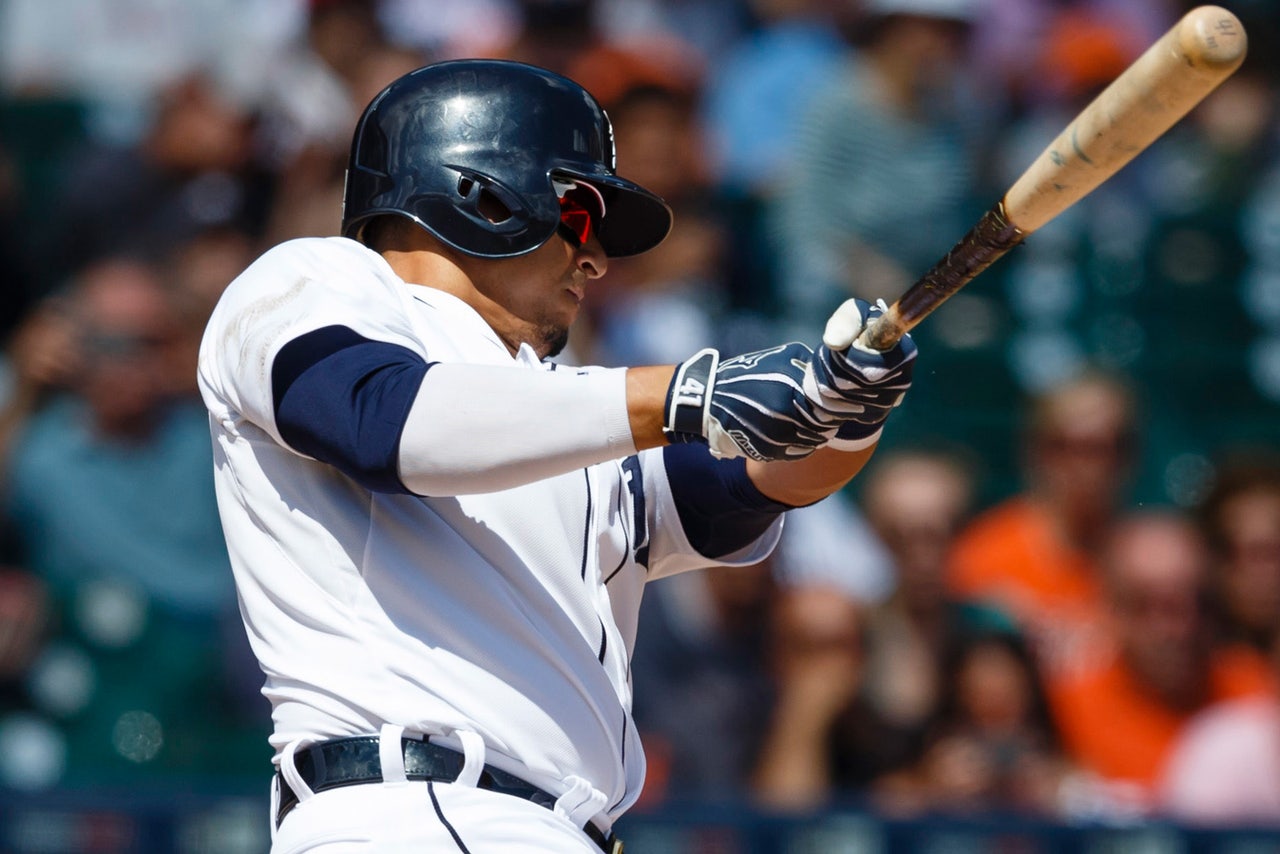 DETROIT -- Last year, when you absolutely, positively had to have a run driven in, the man you wanted at the plate was Victor Martinez.
Miguel Cabrera had a higher batting average with runners in scoring position, .354 to .326, but Martinez had eight home runs and 67 RBI in those situations to Cabrera's five home runs and 33 RBI.
Of course, a lot of that was due to teams walking Cabrera intentionally.
When Martinez started the season, because of late offseason knee surgery to repair his left meniscus, he just wasn't able to have the same kind of production hitting left-handed as he did last year.
So the Tigers put Martinez on the DL for a month so he could get the entire knee stronger.
In the eighth inning Sunday, Cabrera had just struck out with the bases loaded and the Tigers trailing the White Sox 4-1.
Martinez hit the first pitch he saw from Jeff Samardzija, a 96 mile-per-hour fastball, to deep right-center field, clearing the bases and tying the game at 4.
"That's the Victor we saw last year, in 2014," Tigers manager Brad Ausmus said. "We've seen it since he's come back from his rehab stint. I feel like there's someone back there that's really protecting Miggy."
That set up James McCann's heroics in the bottom of the ninth as he crushed Zach Putnam's splitter to left field for a 5-4 walk-off win.
"We weren't able to do anything off this guy the whole game," Martinez said. "Just getting that hit to tie the game up, I think it was huge for the team. We were able to come back next inning and take the game."
Two of McCann's three home runs are walk-offs.
While McCann got the celebration at home plate, there's no doubt that a healthy Martinez is vital for the Tigers' success going forward.
"You add Victor Martinez to any lineup, he's going to be a game-changer," reliever Alex Wilson said. "He's just got a presence about him in the box, in the clubhouse, on the field in general."
Ausmus has noted many times how Martinez is able to maintain a superior level of focus throughout the game, especially when he's batting.
Rookies like McCann hope to learn from Martinez.
"Every time he steps in the box, he's a tough out," McCann said. "It doesn't matter who's on the mound, it doesn't matter what kind of situation it is, he never gives in."
Martinez tends to play down his importance to the team.
"I always say, this is not a one-man sport," Martinez said. "That's why we have 25 men on the roster, everybody has to do their thing to win a championship."
Certainly every player on the roster has a role to play, but Martinez's intangibles off the field and his spot in the lineup make his role a critical one.
"The beginning of the year, I said the only person that could protect Miggy in the lineup, was Miggy," Ausmus said. "About halfway through 2014, I said, well, there might be two people who can protect Miggy, Miggy and Victor. It's nice to have that back, because it's very important."
---
---