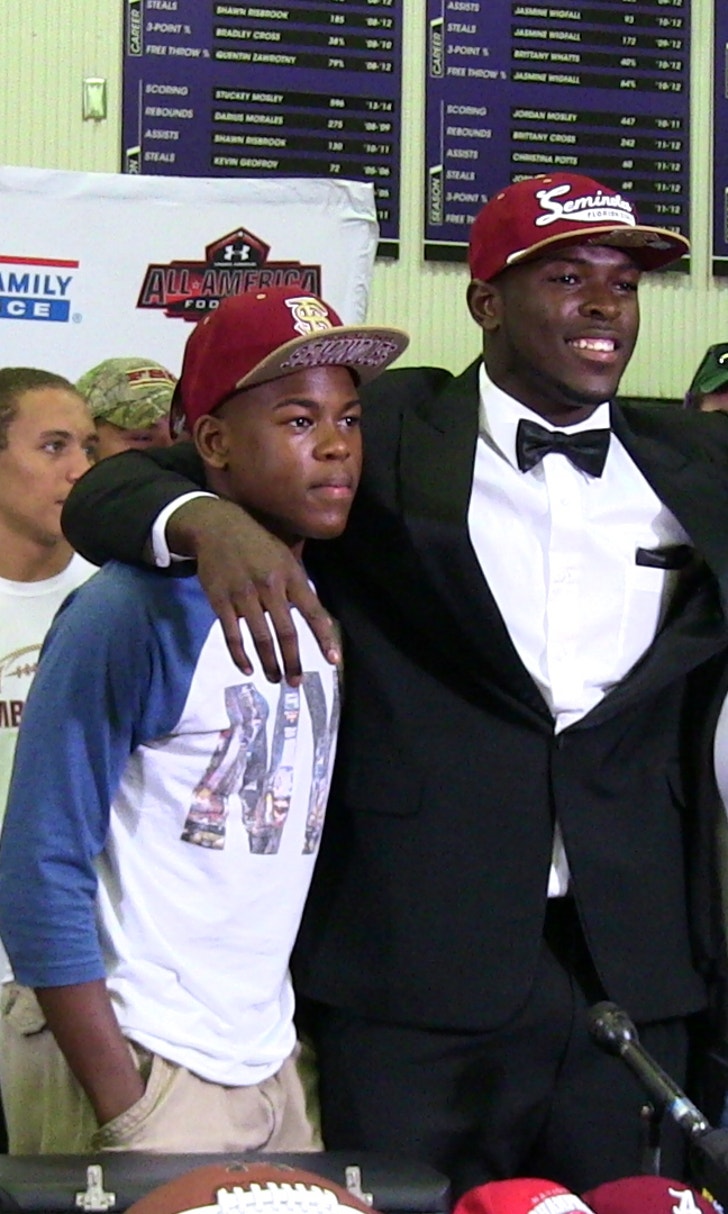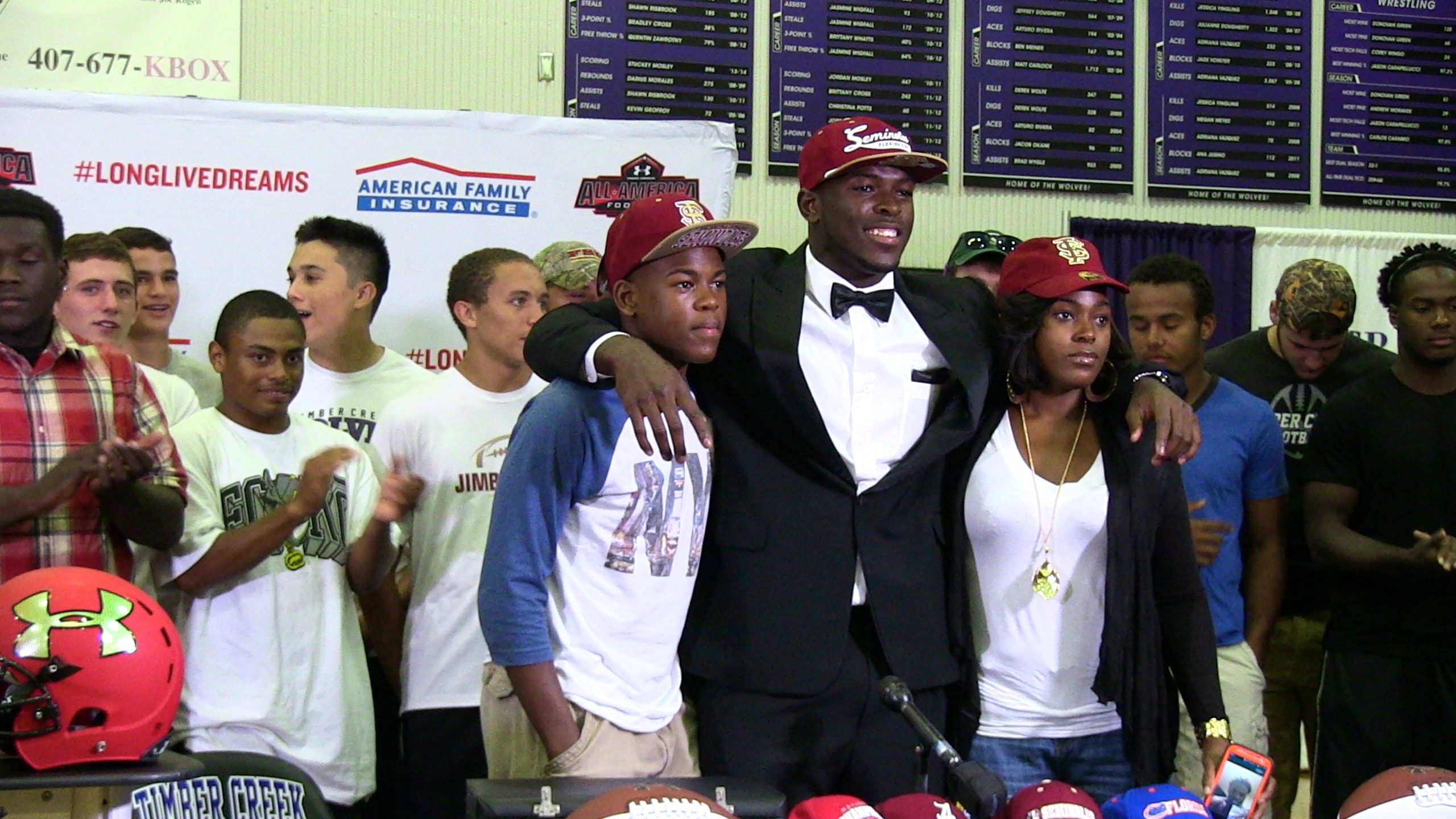 Heading in different directions
BY foxsports • October 28, 2014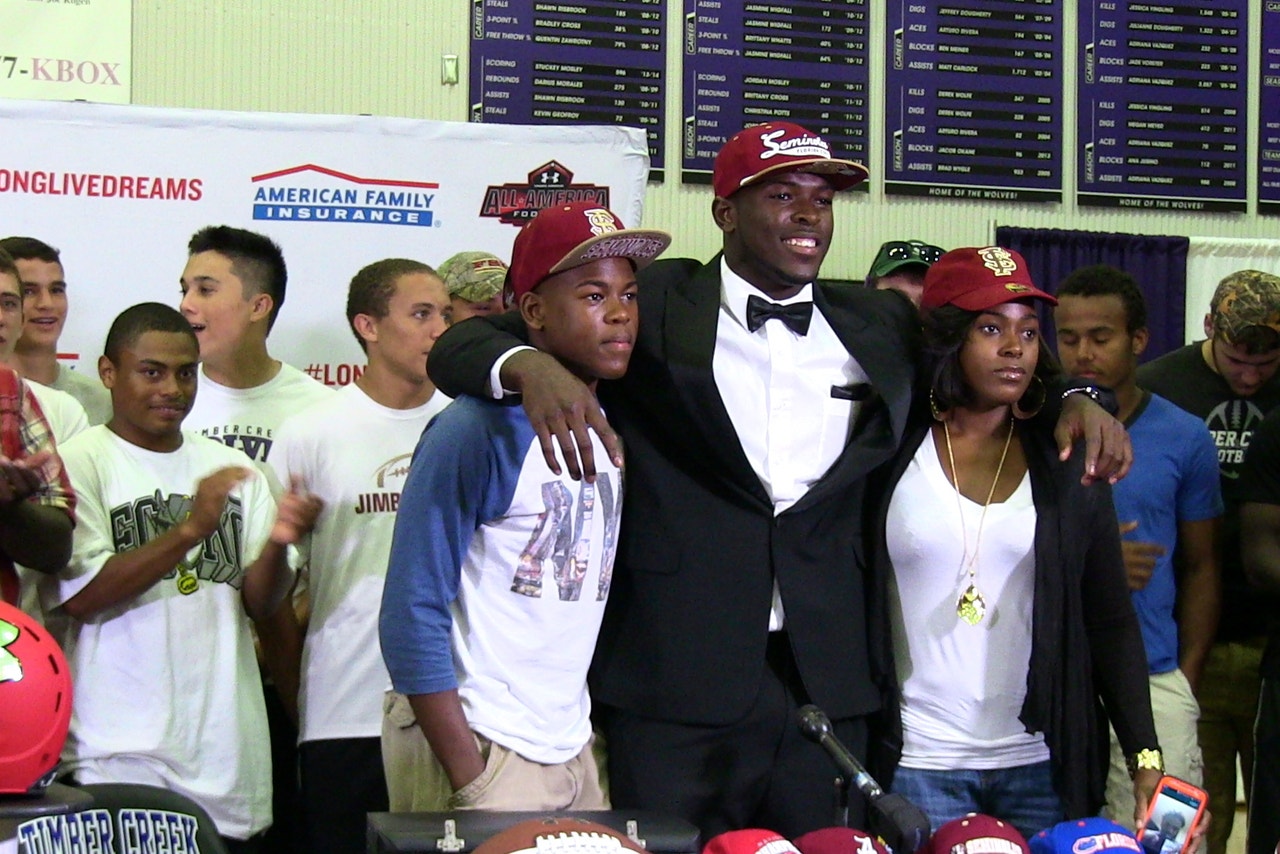 The Seminoles and Gators are going in opposite directions both on and off the field.
For Florida State, they continue to just roll. They are 7-0 (4-0) and riding a 23-game winning streak. In recruiting, they continue to tear it up. The latest FSU pledge is four-star recruit Jacques Patrick (Orlando Timber Creek). This massive running back committed to the Seminoles yesterday over teams like Alabama, Texas A&M, Florida and Ohio State.
"I just felt the most comfortable at Florida State," Patrick told Amy Campbell from Scout. "I also felt like FSU was the best opportunity for me. They have recruited me hard since my freshman season. It also meant a lot that Jimbo Fisher personally recruited me."
Patrick, 6-foot-2, 231-pounds, is the No. 8 ranked running back in the 2015 class. He has said for months that he was going to announce his decision on October 27, his younger brother's birthday.
"It's a blessing and I can't even explain how [good] it feels," Patrick said. "I thank him for allowing me to share his day."
Patrick is yet another high profiled prospect headed to Tallahassee to play for Fisher and Florida State. Since June the Seminoles have received ten straight pledges of four-star recruits. That's a terrific run and FSU now has 19 commitments and the No. 4 ranked 2015 class in the nation.
Will Muschamp wishes he could say his program was seeing the same success. Florida has struggled once again as they sit at 3-3 (2-3) with Georgia looming on Saturday in Jacksonville. Meanwhile, the Gators lost two more commitments as well as a key linebacker recruit to Notre Dame.
Outside linebacker Jerome Baker (Cleveland, Ohio/Benedictine) flipped a week ago to Ohio State while another linebacker commitment, Adonis Thomas (Lawrenceville, Ga./Central Gwinnett), backed off his Florida pledge and opened his recruitment back up. Then on Thursday, Palm Beach Gardens (Fla.) linebacker Te'Von Coney picked Notre Dame over Florida.
In hindsight the Gator linebacker recruiting plan has completely blown up at this point. All along Mushcamp wanted Baker, Thomas, Jeffrey Holland (Jacksonville Trinity Christian) and Roquan Smith (Monteuma, Ga./Macon County). They have now lost Baker and Thomas while Smith is likely headed to Georgia or Alabama. They could still land Holland but Auburn and others are all over him. Coney was in their plans but more of a guy they would fall to if they lost others. In other words, Florida slow played him for months. They did this gambling on the fact that they would win three out of state recruiting battles (Baker, Thomas, and Smith).
The Gators are now sitting on nine commitments as we approach Halloween. Things are not looking good on the recruiting front for this program. It's imperative that Muschamp turn things around on the field. Florida must finish well in November or this staff and recruiting class are in real trouble.
For more recruiting news and notes go to Scout or click here.
---