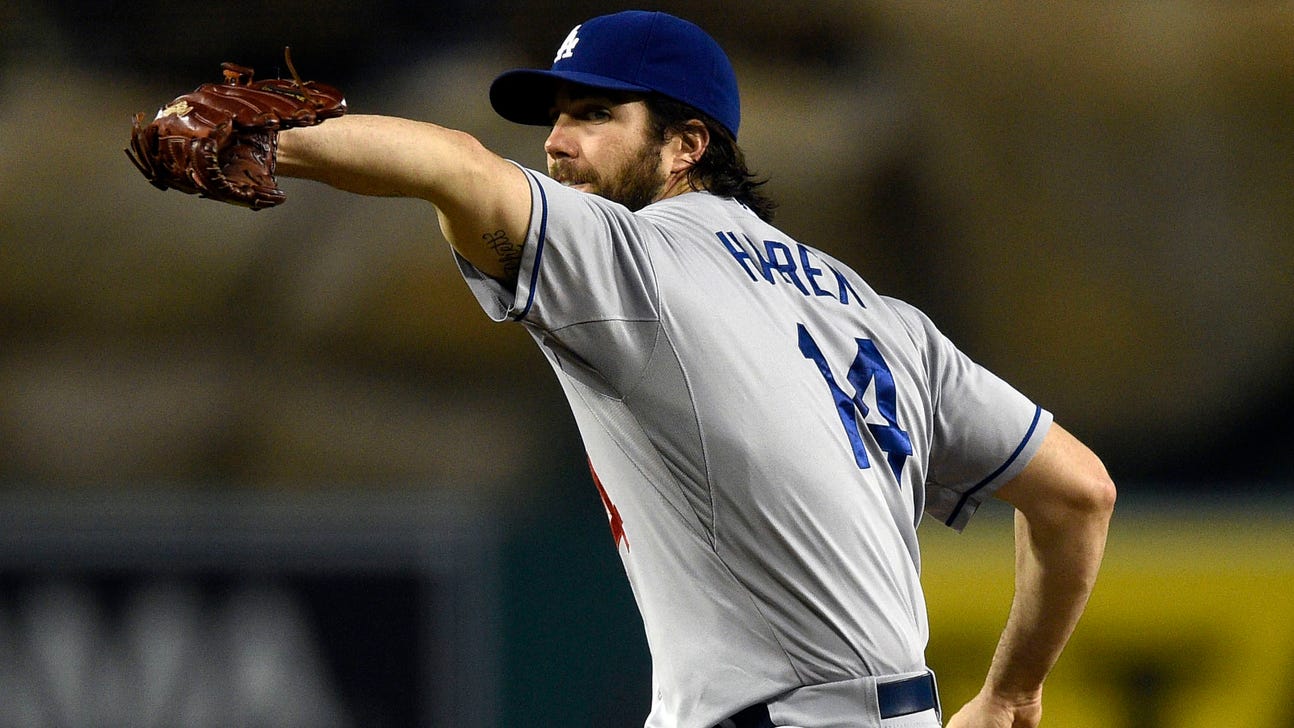 Haren snaps out of funk: 'I didn't want to be just the weak link'
Published
Aug. 7, 2014 2:26 a.m. ET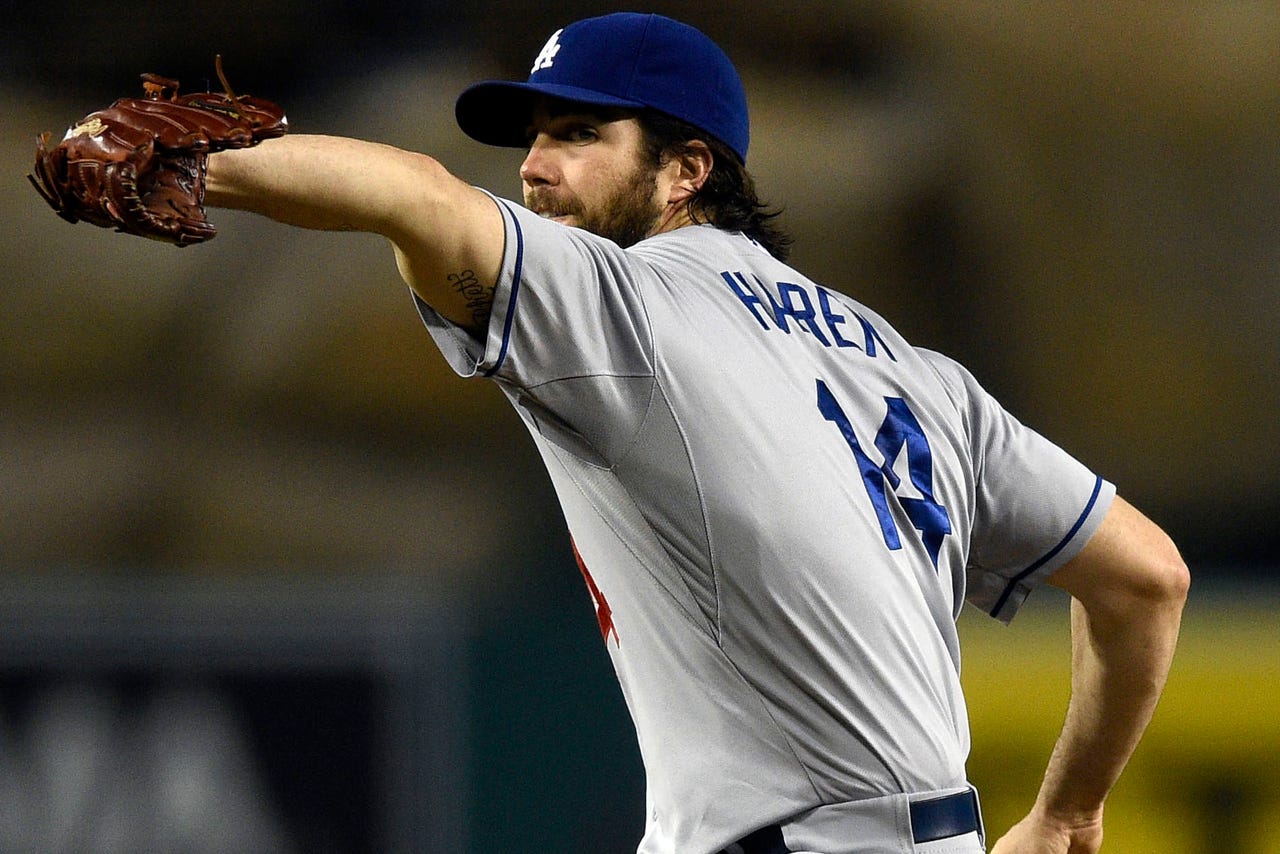 ANAHEIM, Calif. -- It was just five days ago when Dan Haren stood glassy eyed in front of his locker, nestled in the bowels of Dodger Stadium.
Nearly on the brink of tears, Haren was trying to come to terms with what he called the roughest stretch of his career.
He'd just lost his fifth straight start and had an ERA of over 10 during that span.
On Wednesday, Haren stood in front of his locker with a wide smile. And for good reason. The streak was snapped, as he tossed 7.1 innings, gave up three hits, one earned run, and struck out four in the Dodgers' 2-1 Freeway Series win over the Angels. He did something against the Angels neither Zack Greinke or Clayton Kershaw could do at the start of the series -- quieted the Halos' bats.
Haren took a no-hitter into the sixth inning, but tossing a perfect game wasn't on his mind.
"I've just been trying to have a perfect inning," Haren quipped. "That's been hard. I told someone in the outfield yesterday I was just going to do a George Costanza -- whatever my instincts are just do the opposite. Maybe that would work."
The night Haren lost his fifth straight was no laughing matter. That night was "really hard," and so was the day after. From that point on, Haren has been at work.  
With the counsel of pitching coach Rick Honeycutt, Haren began to iron out some mechanical issues. He took those adjustments to the mound with him Wednesday night, going up against what he deemed the "best" lineup he's faced all season; he sharpened his focus.
Instead of falling into the trap of making the same mistakes, he instead executed the things he had been doing well.
"My curveball has been better," Haren said. "My cutter has been worst. Today I threw a lot of splits, a lot more curveballs than I usually throw, mixing up grips on my fastball -- throwing more four-seam fastballs. I've been getting burned on two-seam fastballs running towards the middle of the plate so it just goes back to me trying to minimize the mistakes."
Inside the Dodgers clubhouse, his teammates overwhelmingly were "happy" for him.
Haren was happy, too. But he's not content.
"I just wanted to do good for the team," he said. "I didn't want to be just the weak link. I was happy to go out there against a really good offense and do a good job and hopefully we (gain) some momentum here."
---