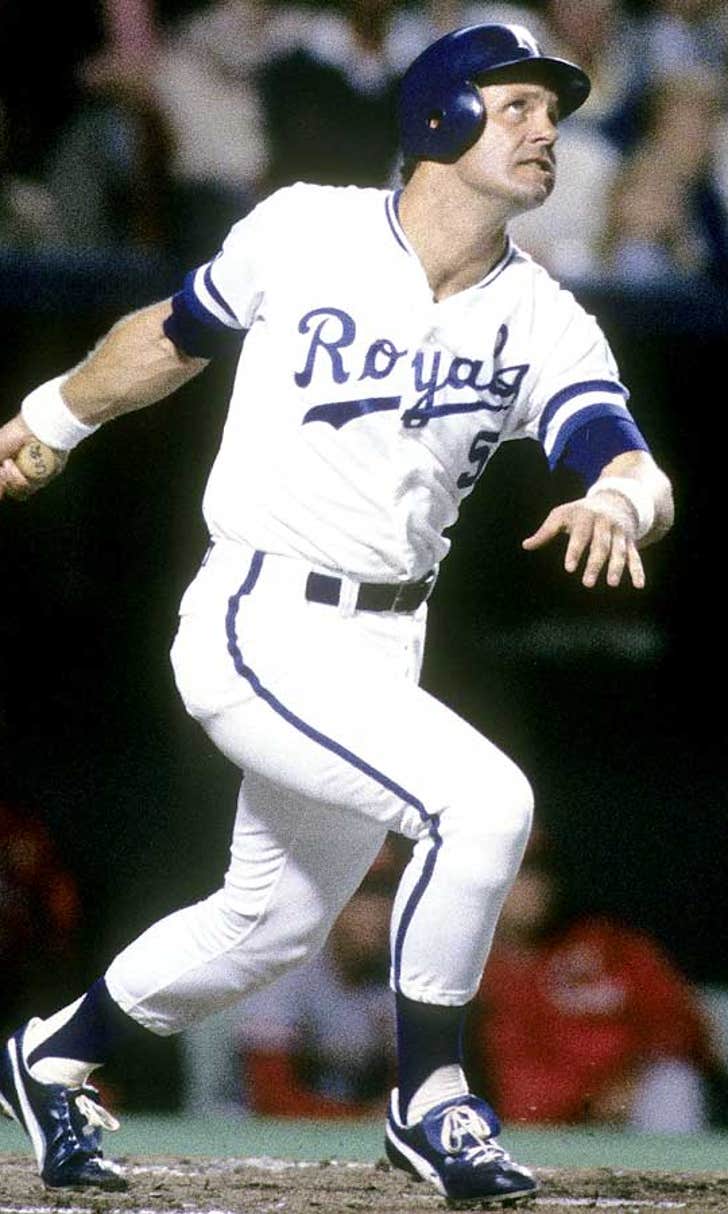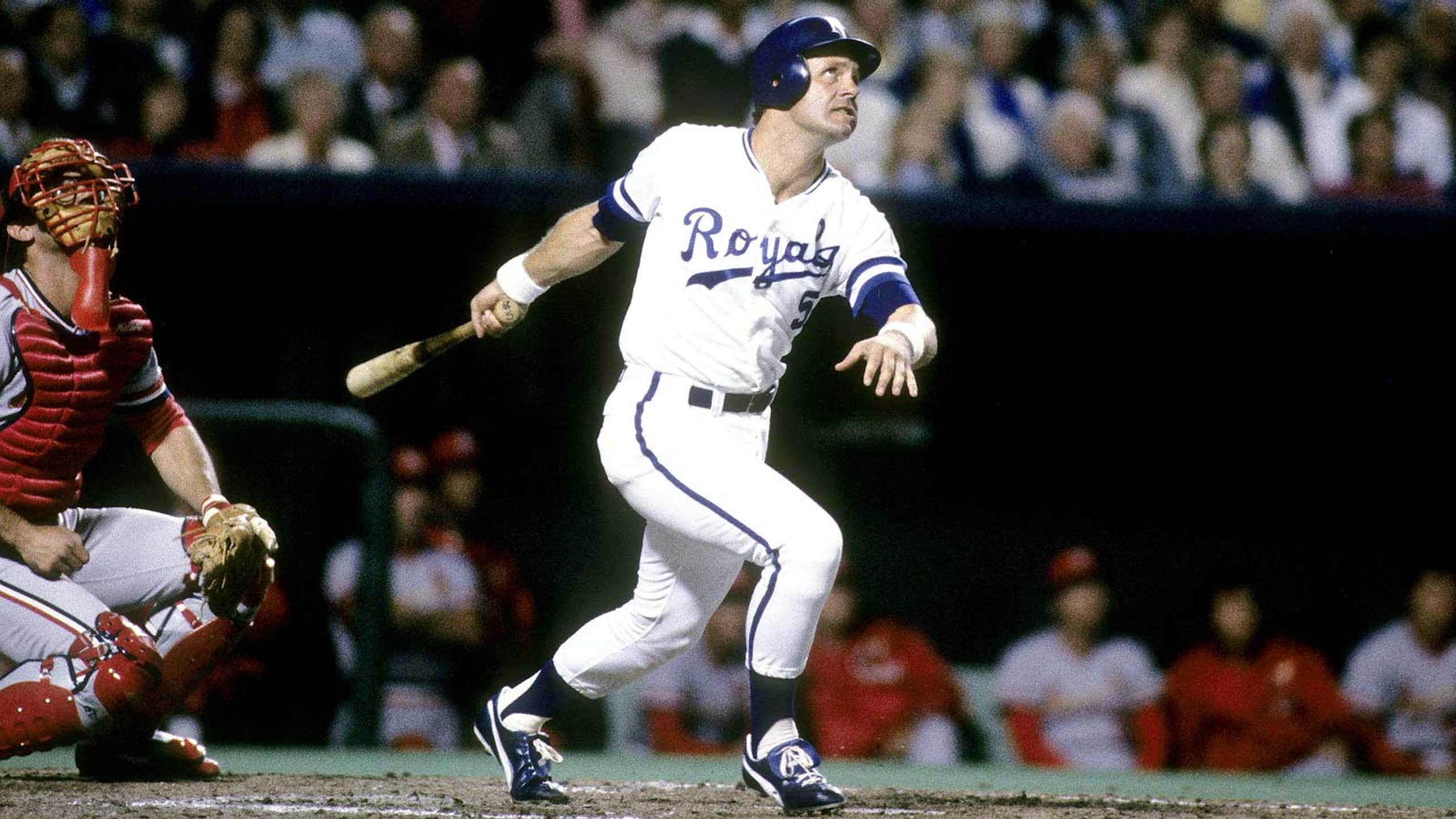 Hall of Famer Brett: Pine tar incident better than hemorrhoids
BY foxsports • July 25, 2015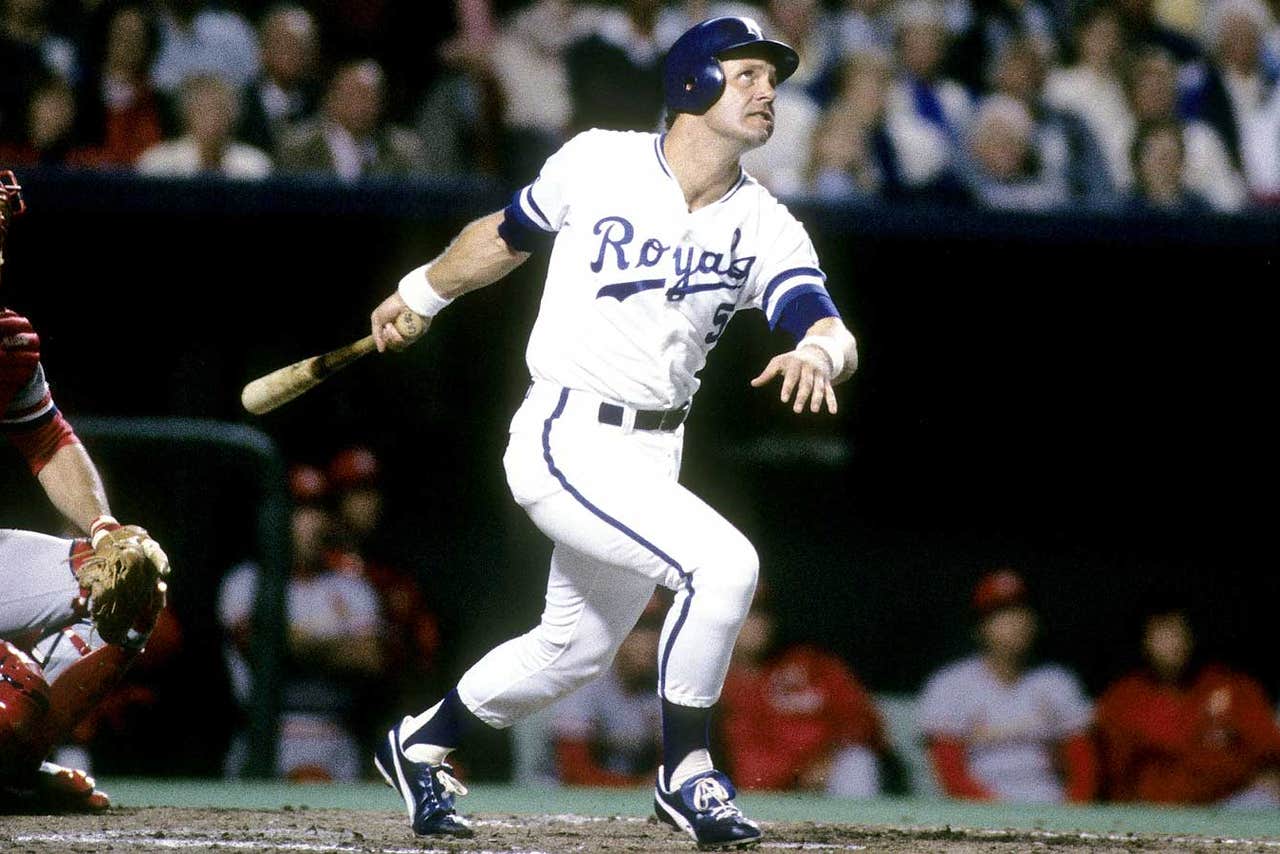 COOPERSTOWN, N.Y. -- George Brett travelled to upstate New York to make his annual appearance for the Baseball Hall of Fame induction ceremonies this weekend, but Saturday morning also served as an anniversary of sorts.
On July 25, 1983, the Royals legend submitted arguably his signature moment -- and it didn't come at the plate. It arrived while sitting in the Kansas City dugout after hitting a go-ahead home run against the New York Yankees, putting his Royals up 5-4 with one out remaining in the top of the ninth inning. At least until Yankees manager Billy Martin argued that Brett had used an excessive amount of pine tar on his bat -- New York made note of the bat earlier in the game, but Martin waited for a strategic time to point it out -- and rookie umpire Tim McClelland agreed with after inspecting the bat.
McClelland and his crew ruled Brett out, nullifying his pivotal home run, for use of an illegal bat.
History remembers the fallout vividly.
Yankees players clapping and walking off the field. Brett jumping up and sprinting out of the dugout directly toward McClelland, arms waving wildly. Royals manager Dick Howser and other umpires restraining an enraged Brett from reaching McClelland.
The game was later successfully protested by Kansas City and American League president Lee MacPhail ordered the game resumed. The Royals officially won 5-4, a result the Yankees did not consent to until the end of the season. But Brett, the game's eventual hero, remains the lasting image everyone remembers in what was dubbed The Pine Tar Incident.
Brett said there are worse ways to be remembered.
"(The game) brings back a lot of good memories. It really does. It wasn't like a ground ball went through my legs and I'm remembered for that. Prior to that I was known as the guy with the hemorrhoids in the '80 World Series," Brett said on Saturday morning. "Every on-deck circle I went to from 1980 to July 24, 1983, on the road I heard every hemorrhoid joke you could imagine. After July 25th, I was the pine-tar guy.
"So what would you rather be remembered as?"
Brett and the game's losing pitcher, Goose Gossage, are now both in the Hall of Fame. (Another Hall of Famer, Gaylord Perry, involved himself in the incident by attempting to keep Brett's bat for memorabilia's sake.)
The bat in question also sits in Cooperstown's halls.
For such an anger-tinged incident, the game is now enshrined as a feel-good story -- a tribute to Brett's well-documented competitiveness. On the 32nd anniversary of The Pine Tar Incident he even put aside well-worn Yankees vitriol by wearing a navy "REG-GIE" hat on Saturday in support of former rival Reggie Jackson.
"I hated Reggie when he played for Oakland. I hated Reggie when he played for Baltimore. I hated Reggie when he played for the Yankees. I hated Reggie when he played for the Angels. And now he's one of my best friends here," Brett said of his fellow Hall of Famer. "I saw this hat yesterday and I said, 'Where's my hat?' (Jackson) said, 'You wouldn't wear it.'"
He wore it.
Bygones appear to be bygones.
---
---