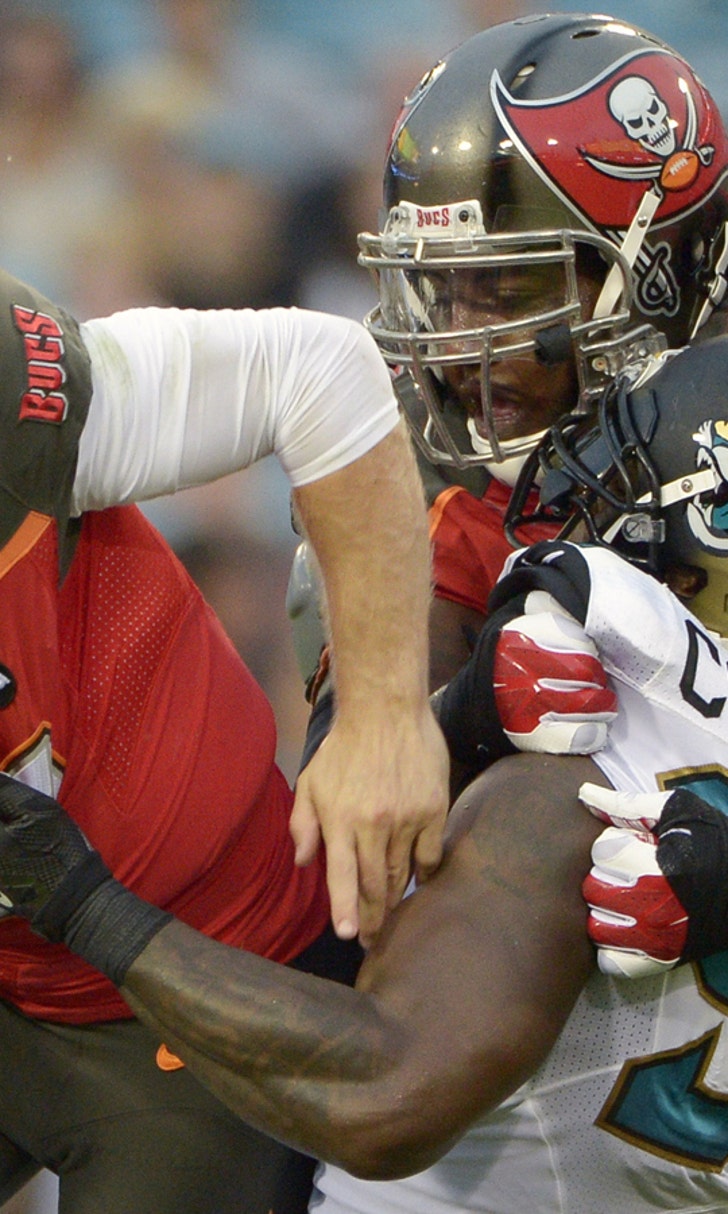 Guarded optimism: Expect spotlight on Bucs' O-line against Dolphins
BY foxsports • August 15, 2014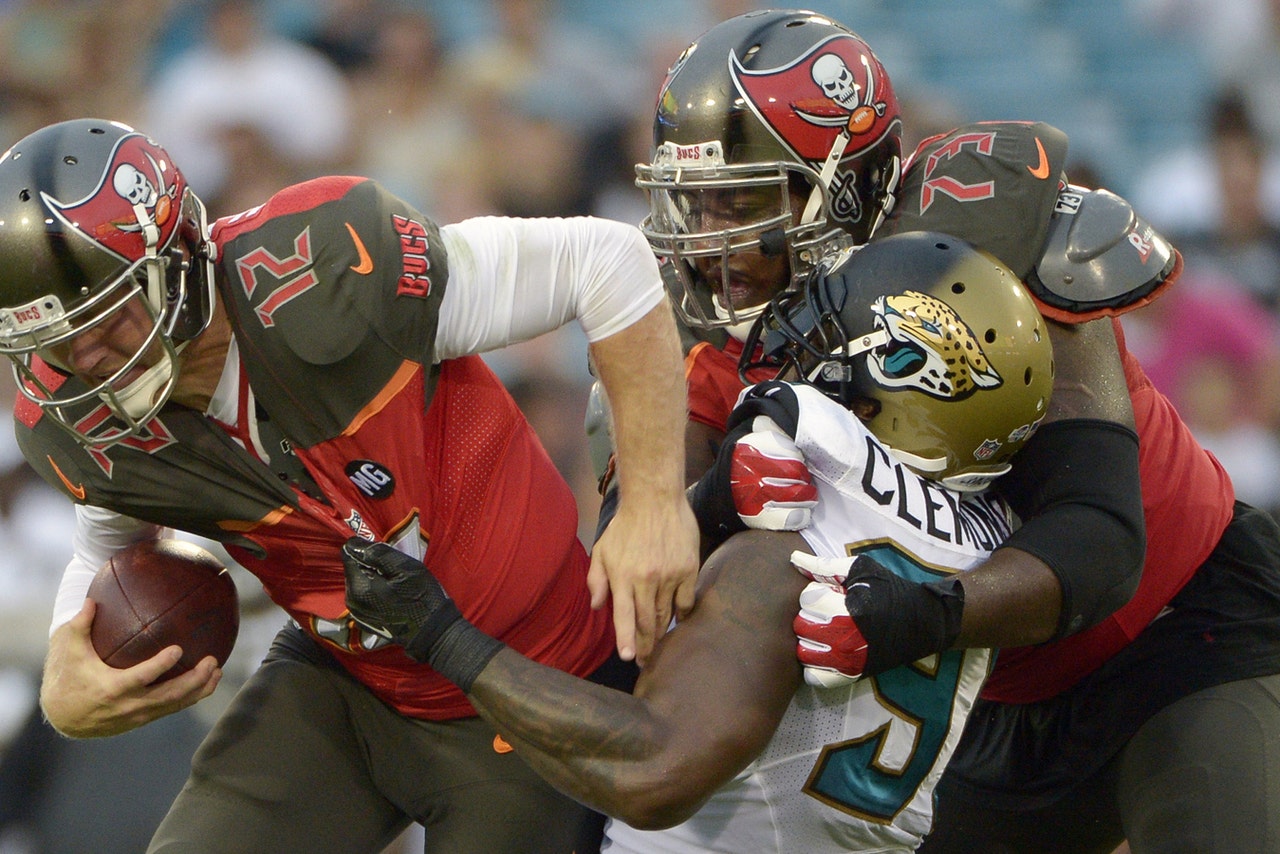 TAMPA, Fla. -- You've got offensive line worries. Lovie Smith has reassurances.
"We're more comfortable going into the (Miami) Dolphins game right now, but you have to play the game," the Tampa Bay Buccaneers coach said. "We have a combination that we're going to use."
You've got concerns about quarterback Josh McCown after a punchless preseason opener. Center Evan Dietrich-Smith has a five-letter order: Chill.
"It's all knee-jerk reaction stuff," Dietrich-Smith said. "Josh is a great leader. The guy's been around the league for a long time, and he's been around the league for a long time for a reason, because the guy can play football. He knows what he's doing."
Ah, August drama. It's as meaningful as a 10-inning spring training matinee, but the Bucs have some swirling before their second preseason game against the Miami Dolphins on Saturday night at Raymond James Stadium.
All eyes will be on the big guys lined up at guard with the first-team offense, after Jamon Meredith and Oniel Cousins received the brunt of the blame for the Bucs' anemic first quarter in a loss to the Jacksonville Jaguars last Friday at EverBank Field. Meredith was re-assigned to tackle after McCown scrambled for his life while completing just 2 of 4 passes for 20 yards with one interception. He was sacked twice, though that amount could have been much larger with a few slower dance steps within the pocket.
It's difficult to know who the starting guards will be Saturday. Oniel Cousins and Patrick Omameh received first-team looks Thursday, but Jace Daniels has also received work with the first team. Rookie Kadeem Edwards remains a possibility to receive ample playing time at the position as well.
The week's theme: Discovery.
The result: Unknown.
"I think for every training camp, it's just a discovery process for every team to see -- especially when it's a new staff or new players -- just who we are and what we're going to be, and on each side of the ball, what your identity is going to be," McCown said. "We obviously understand the overall identity, which is very similar to most teams: you don't want to turn the ball over, play great defense, and those things that he preaches. But also offensively, just figuring out who we're going to be. Every [day], we get closer to finding those things out, and learning every day at practice too."
Friday's preseason opener revealed that the Bucs remain very much a work in progress, particularly on offense. That's somewhat by design, as Tampa Bay puts on its best poker face with Jeff Tedford's offensive scheme in these weeks where the results count for nothing. (Dietrich-Smith estimated that the Bucs have flashed about 5 percent of their offense so far.)
Still, the Bucs should hope for more progress and fewer warts to be placed on display with the first-team offense Saturday. Starters are expected to play into the second quarter, so unlike the flash-and-dash glimpses revealed last week, the Bucs' top offense will have a little longer to figure out those pesky protection problems.
"I've talked about giving guys an opportunity to show us what they have, so we'll follow that same script," Smith said. "We realize that we need to get the five guys working together as soon as we can, but we're going to go through the process."
Of course, there are other reasons to watch the progress of Smith's plan Saturday: Can the top defense, particularly tackle Gerald McCoy, build off last week's momentum? How will backup quarterback Mike Glennon play after he's tapped to appear? Will anyone emerge as a legitimate No. 3 wide receiver?
Still, the top story will be found in the gut of the Bucs' offense, where questions about the line and the amount of combinations Smith's staff has used at guard are about equal. Intrigue remains.
"We know we have to come out better," McCoy said. "We have to come out and start a lot faster, and give the hometown fans something to hope for. All people want is hope."
Providing hope at guard would be a fine place to start.
You can follow Andrew Astleford on Twitter @aastleford or email him at aastleford@gmail.com.
---