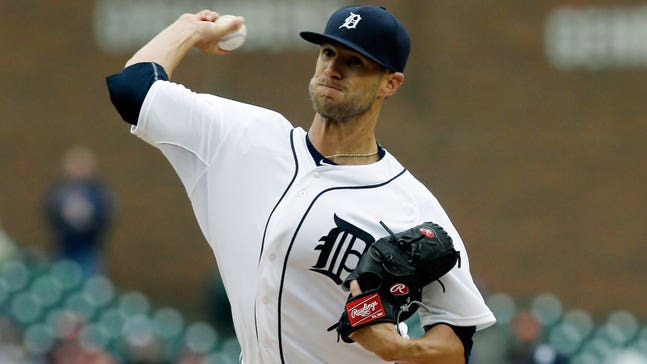 Greene, Tigers look to hand White Sox sixth straight loss
Published
May. 5, 2015 11:27 a.m. ET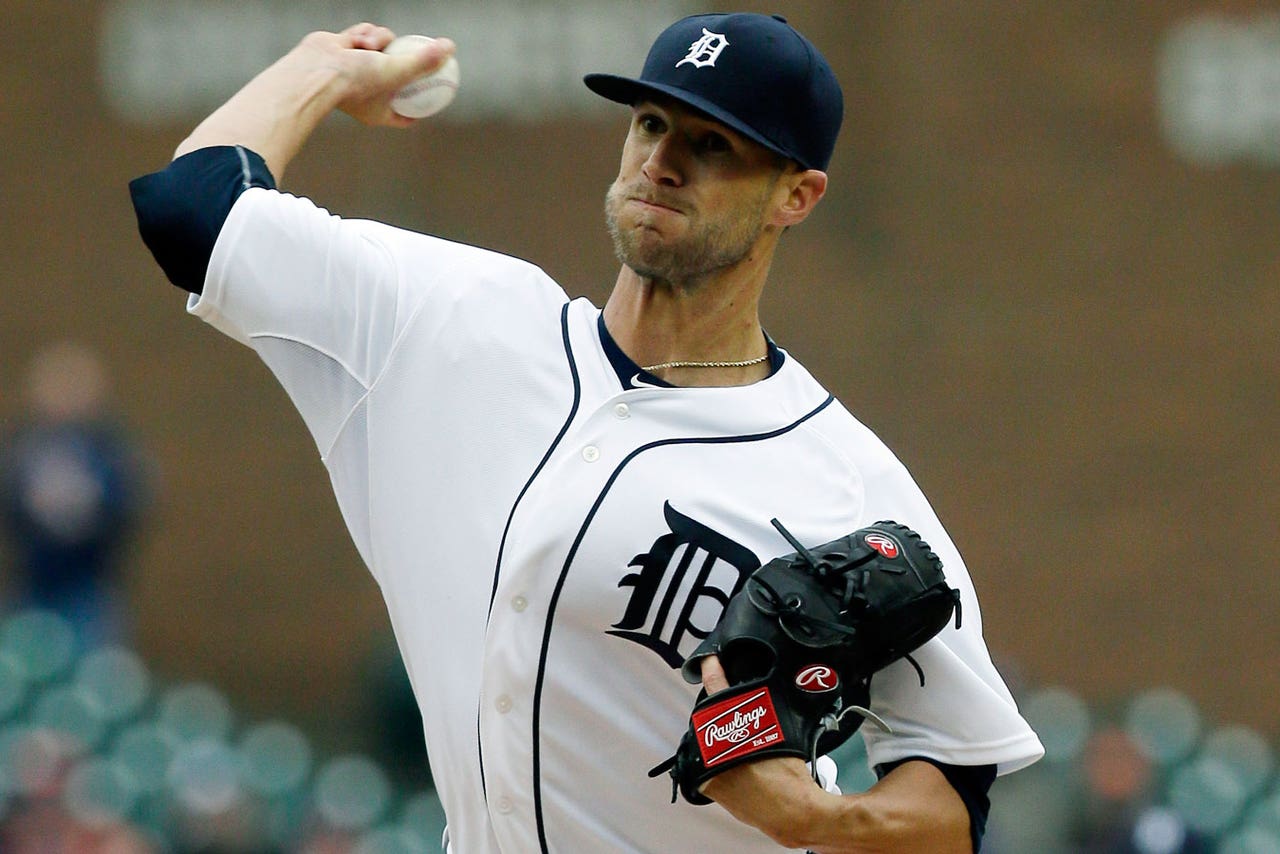 Robin Ventura can't pick up a bat to help the Chicago White Sox's low-scoring offense produce more runs.
He can't get inside his players' heads when they're making poor baserunning decisions, and he surely won't be taking the mound to replace one of the many struggling members of the pitching staff.
Those stand as just some of the reasons the White Sox are defending their manager for the club's ugly start as they try to avoid a sixth straight defeat in Tuesday night's opener with the visiting Detroit Tigers (7 p.m. pregame, 8:10 p.m. first pitch on FOX Sports Detroit).
Jose Abreu publicly backed Ventura hours before Chicago (8-14) laid another egg in a 13-3 loss to Minnesota on Sunday. The White Sox, who average the fewest runs in the AL and haven't homered in eight games, are being outscored 39-10 during their skid, leading outsiders to wonder if Ventura is on the hot seat.
"It's a bad week, there's no way around it," Ventura said.
Problems at the plate are just the start. An illness circulated the clubhouse, forcing Adam Eaton to miss the last three games and Adam LaRoche to leave in the fifth inning Sunday.
Chicago also ranks near the bottom of the majors in ERA (4.56) and opponents' batting average (.278). Jeff Samardzija, one of the key acquisitions that raised the club's expectations, has allowed at least four runs in three of his five starts.
Samardzija (1-2, 4.78 ERA) gave up eight runs and 10 hits in five innings of an 8-2 loss to Baltimore on Wednesday in his first start since appealing a five-game suspension for his role in a benches-clearing brawl with Kansas City on April 23.
Performances like that won't help his value when he becomes a free agent at the end of the season.
"The better I play, the better situation I put myself in," Samardzija told MLB's official website. "That feeling of going out and having a successful eight or nine innings and giving up no runs or one run, that's what it's all about. Everything else takes care of itself."
Samardzija had his best effort in his first career start against the Tigers on April 17, allowing one run - Yoenis Cespedes' homer in the fourth - in eight innings of Chicago's 2-1 loss.
Cespedes had two hits, Miguel Cabrera had a two-run homer and Alex Avila drove in three runs as Detroit (17-9) beat Kansas City 6-4 on Sunday to take the final two of a four-game series.
The Tigers now look to beat the White Sox for the fifth time in six meetings behind Shane Greene, who has tailed off after a solid start.
Greene (3-1, 4.60) won his first three outings with a 0.39 ERA, allowing his only earned run in that stretch while going seven innings in a 9-1 win over the White Sox on April 19.
He then gave up eight runs in four innings of a 13-1 loss to Cleveland on April 24 before surrendering seven in 4 1-3 innings of Detroit's 10-7 comeback win over Minnesota on Wednesday.
Manager Brad Ausmus, a catcher for 18 seasons in the majors, caught Greene's bullpen session earlier this week to get a better understanding of why the right-hander has struggled.
"I wanted to get a view of his pitches from a perspective that I know," Ausmus said. "He looked good."
Former Tiger Avisail Garcia is 0 for 5 against Greene, but he's batting .417 during a nine-game hitting streak after going 3 for 4 on Sunday.
---