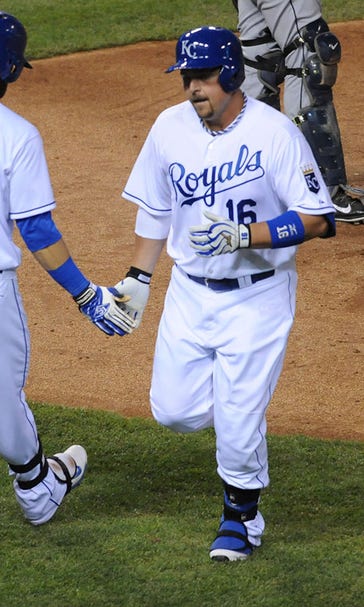 Gordon, Butler recall their demotions to Omaha as turning points in their careers
BY foxsports • May 14, 2014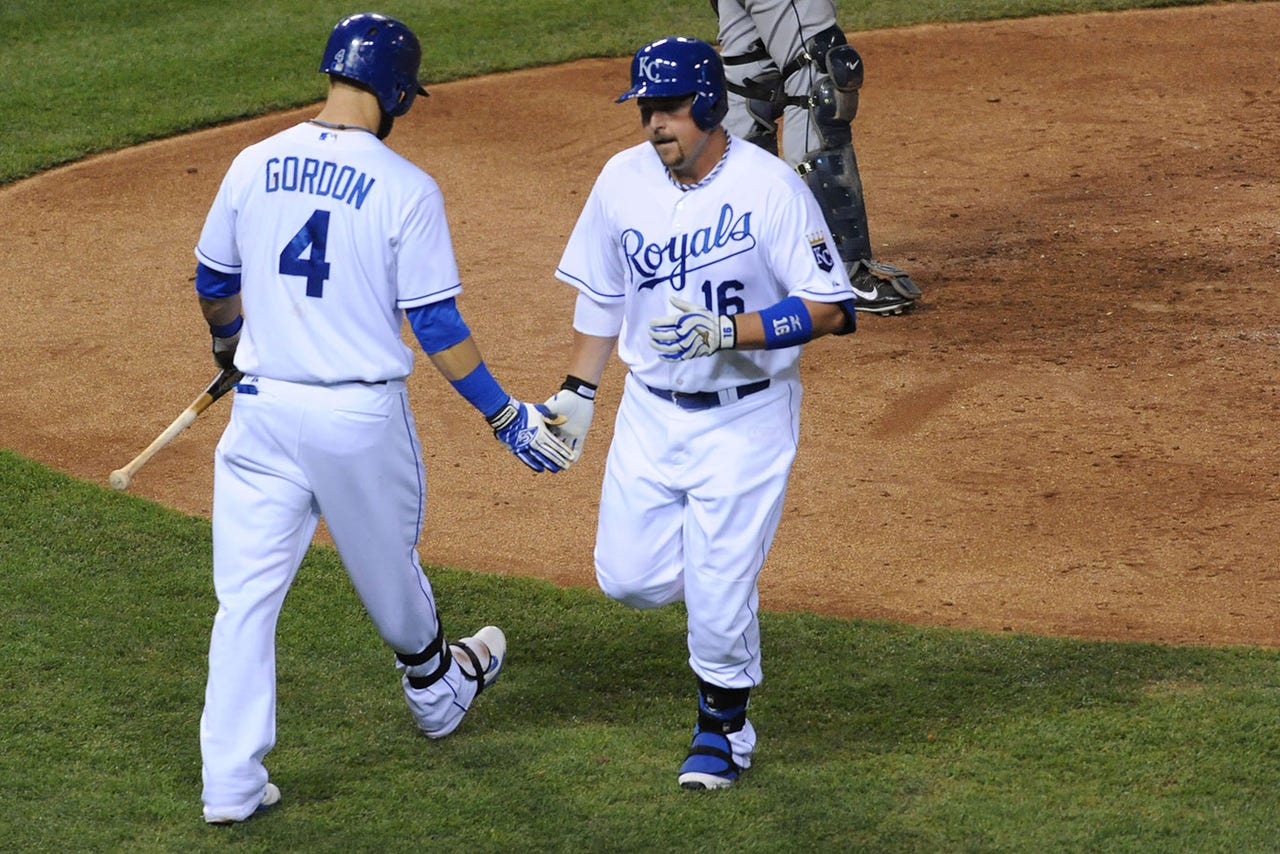 KANSAS CITY, Mo. -- The Royals have made it clear the time isn't right to send struggling third baseman Mike Moustakas down to Triple-A Omaha.
But in the event the Royals ever do decide to demote Moustakas, it wouldn't necessarily be the worst thing that could happen to him. That is, if you look at what happened to Alex Gordon and Billy Butler.
Commenting on their own experiences about being demoted (and not specifically about Moustakas' situation), Gordon and Butler each said that as painful and humbling as it was, they became better players after being sent down.
"Upper management knows what it's doing in those cases," Butler said. "I may not have felt it at the time, but it worked."
Butler was demoted in 2008, just his second year in the bigs. He started out hot that season but was hitting just .263 with one homer in late May when he got the news he was headed for Omaha.
"It's a wakeup call when it does happen," Butler told me. "Everybody handles it different, the rejection and the sense of failure.
Watch the Royals Live pregame and postgame shows before and after every Kansas City Royals game on FOX Sports Kansas City.
"But when you go down there, the first thing you notice is that a little bit of pressure is off. The media isn't there, and there aren't big-league pitchers facing you, so the pressure is off."
It took a few days, but once Butler got to Omaha that year, he began to relax. And he began to enjoy the game again.
"I went down for three or so weeks," he recalled. "Then I came back and I've hit .300 ever since."
The results for Butler were almost instantaneous. When he rejoined the Royals, he hit .320 over the next five weeks.
The next year, Royals fans got a glimpse of how good Butler could be when he hit .301 with 51 doubles, 21 homers and 93 RBI.
"For me, it helped me to get sent down that time," he said. "And you have to tell yourself that it happens to a lot of players. It happened to me and to Alex and to a lot of great players. I bet there are a lot of Hall of Famers who got sent down at some point. For sure, a bunch of All-Star guys did. Very few guys come up here and just stick. Very few."
Butler remembers allowing himself to pout for about a day after being demoted.
"Then you realize you got a job to do every day," he said. "It becomes a mental break for you, though. You start to realize that, too. You figure out that sometimes your head gets in the way of things; it's not letting you be the player you are.
 "So sometimes you go down to Triple A and dominate and the reason wasn't because of anything physical. It was all mental. You go down there and relax and realize it's still a game and not your whole life.
"You don't put so much emphasis on every pitch and every at-bat."
Butler said he can look back at his demotion almost fondly.
"It's a beautiful game in many ways, and that's one of the ways it can turn out beautiful is when you go down there and get humbled and then you come back as a success story," he said. "That's a beautiful thing."
Gordon was sent down in May 2010 after only 38 at-bats that season. He was hitting .194 with one homer and one RBI.
Worse yet, many Royals fans were ready to give up on Gordon, calling him a bust.
We all know what happened next. Gordon switched positions from third base to left field. He worked tirelessly at his new position.
In the offseason, Gordon then rebuilt his swing with former hitting coach Kevin Seitzer.
The next season, Gordon hit .303 with 45 doubles, 23 homers and 87 RBI. He also won the first of three straight Gold Gloves.
The turnaround, Gordon said, was getting sent down to Omaha in 2010.
"No one wants to get sent down," Gordon said. "But you can't be selfish about it. Life goes on. And your whole life isn't about baseball. You get sent down and you need to accept it and move on. Get better."
Gordon said he fought the temptation to feel sorry for himself.
"I was upset the first couple of days," he said. "But then you reflect on it and you work on getting better. Don't be too full of yourself. Take it as a challenge.
"It's unfortunate when it happens to you. But accept it and respond to it. Try to make it a positive in your life. Get better and get back up to the big leagues."
You can follow Jeffrey Flanagan on Twitter at @jflanagankc or email him at jeffreyflanagan6@gmail.com
---