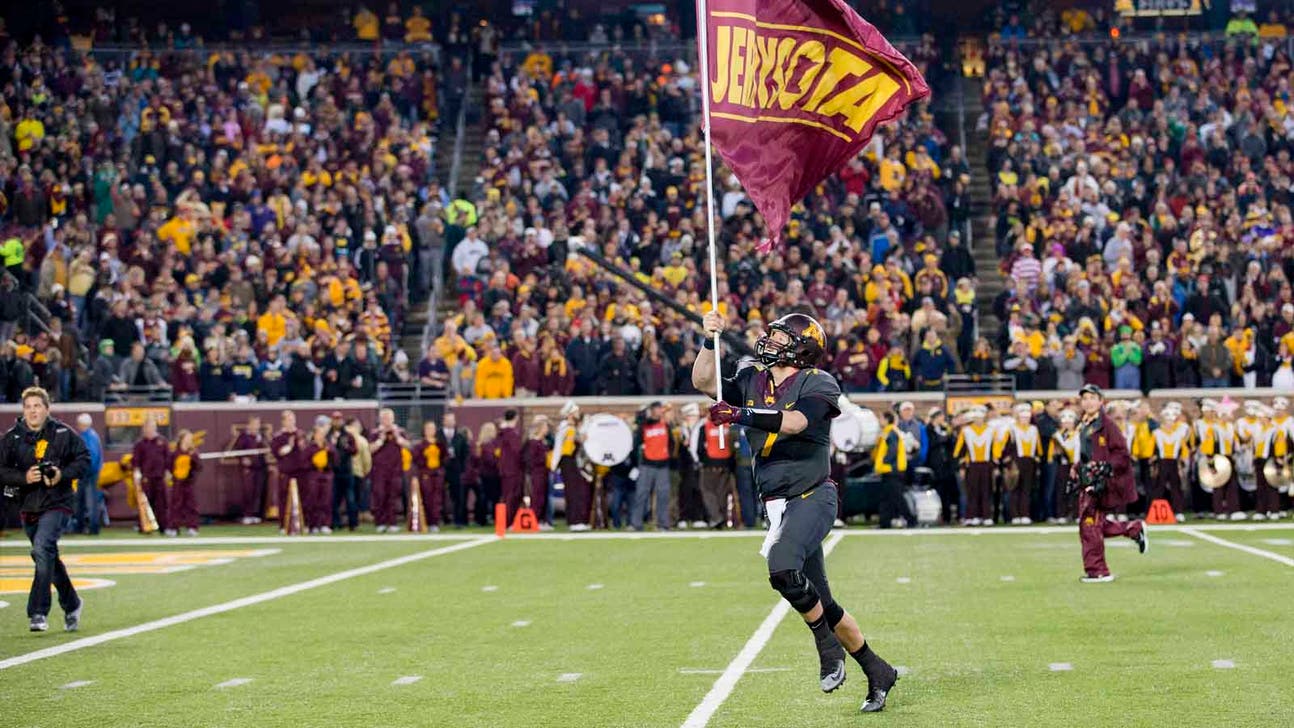 Gophers still have glimmer of hope to be chosen for bowl game
Published
Nov. 30, 2015 8:45 p.m. ET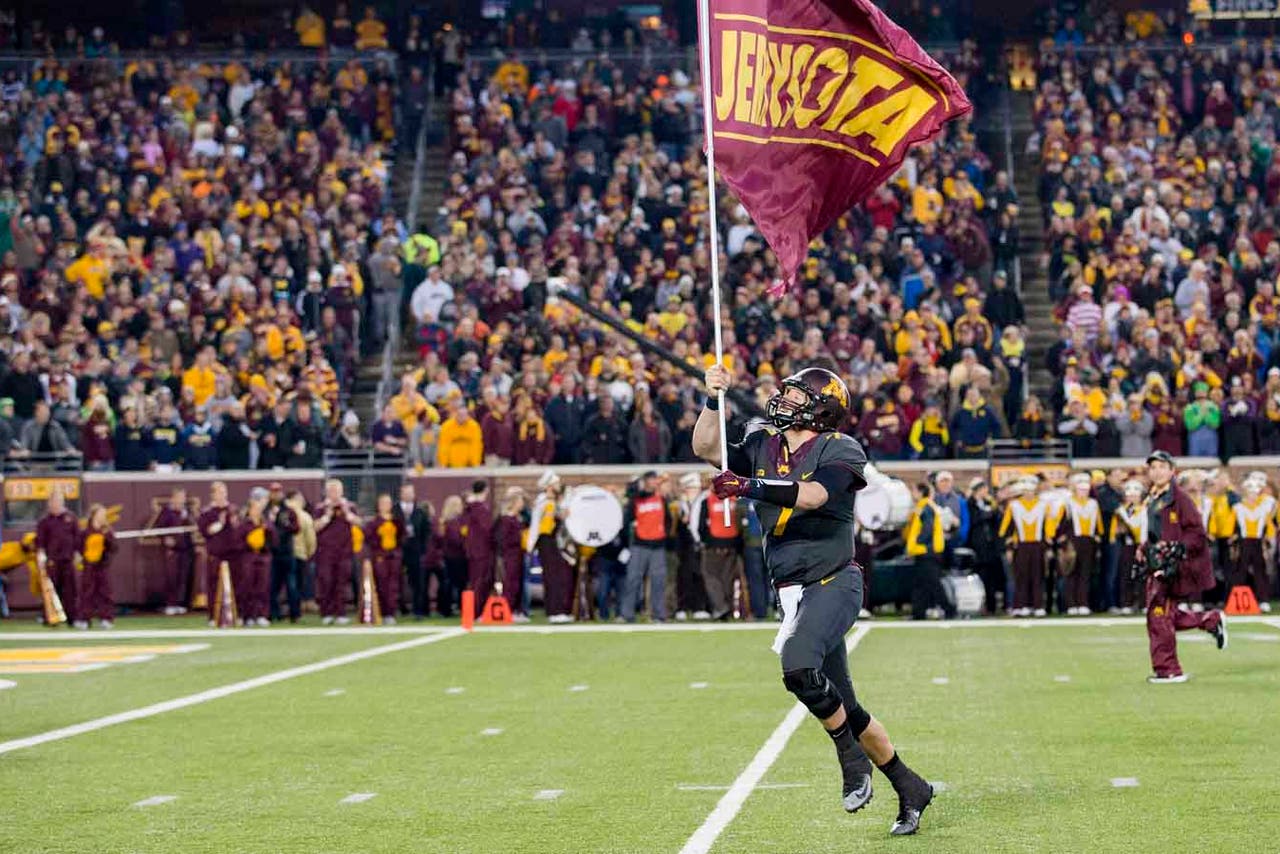 After a bad season on the field for Mike Riley's first Nebraska team, some good work in the classroom by the Huskers when Bo Pelini was coach will keep Big Red playing football this season.
Missouri, however, will pass on a chance to play in a bowl game with a 5-7 record.
The NCAA Division I council approved a plan Monday that will make teams with 5-7 records eligible for at least two bowl bids -- and as many as five -- based on their Academic Progress Rates.
The council approved a recommendation made by the football oversight committee that was necessary to fill the record 40 bowls after not enough teams met the standard bowl-eligibility requirements.
There are 75 teams with at least six victories and a .500 record going into the final weekend of the regular season. Eighty are needed. Only three more -- Kansas State, Georgia State and South Alabama -- can get to six wins. All three are underdogs in their games.
Based on 2013-14 scores, the latest available, Nebraska has the best APR among 5-7 teams at 985. Pelini, who was fired after last season, was the Huskers coach back then.
The Cornhuskers finished their first season under Riley last Friday with a loss to Iowa, but Nebraska has indicated it will accept a bid if invited.
Missouri is next on the list with an APR of 976, but moments after the NCAA announced that the Tigers would have a chance to play in the postseason athletic director Mack Rhoades released a statement saying the team will not participate.
"Our focus remains on identifying the right leader for our program and moving forward with the transition process," Rhoades said.
Missouri is in the process of trying to find a replacement for retiring coach Gary Pinkel, who announced two weeks ago that he was stepping down at the end of the season because he has lymphoma.
Kansas State can become bowl eligible Saturday at West Virginia, but with a 976 APR, the Wildcats could get in either way.
Kansas State coach Bill Snyder said earlier in the day that he would let the players decide if they wanted to participate in a bowl game at 5-7 after playing West Virginia.
The next four teams are Minnesota (975), San Jose State (975), Illinois (973) and Rice (973).
In a statement, San Jose State University interim president Dr. Susan Martin and athletic director Gene Bleymaier said they would "support an opportunity to participate in a bowl game if invited."
The other three schools they were still unsure if the teams would play in a bowl if invited.
"Illinois will continue to monitor the situation and, when appropriate, talk with the Big Ten Conference office and Illinois staff before making a decision," the school said in a statement.
The selection process will be market driven and allow the bowls with spots to fill to invite the 5-7 team that makes the most sense for its game -- as long as the selection is made in order of best available APR. So Illinois can't be invited until San Jose State is invited.
Bowl organizers prefer teams in their region so fans can drive to the game and Big Ten bowls are bound to be looking for teams. The conference has nine bowl agreements, including the Rose Bowl, plus it is likely to send a team to the College Football Playoff and maybe one more to a third New Year's Six game. The Big Ten has only eight bowl-eligible teams.
In a release, the NCAA said the football oversight committee is planning to form a task force in January to study bowl eligibility in the future.
---