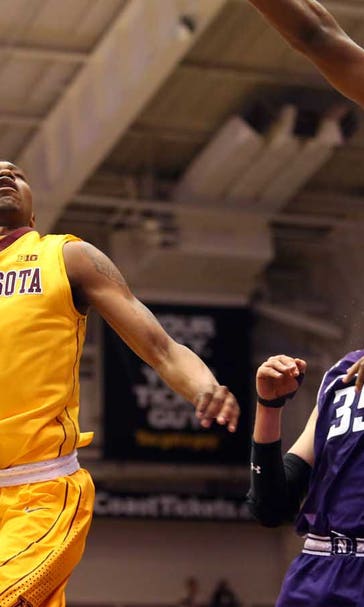 Gophers routed at Northwestern
BY foxsports • February 4, 2016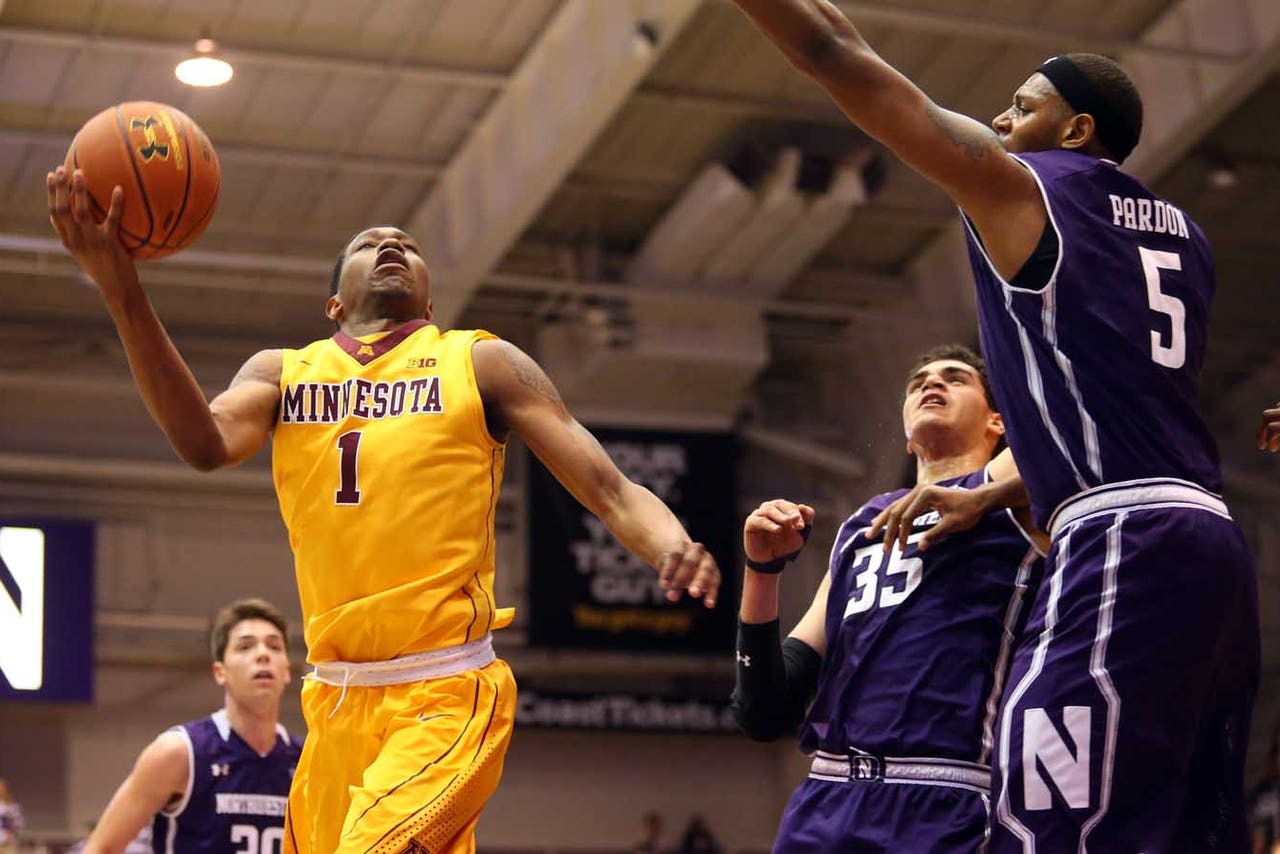 EVANSTON, Ill. -- Chris Collins knows when his top players perform at a high level, confidence tends to trickle throughout the rest of his Northwestern line-up.
The timing of Tre Demps and Bryant McIntosh stepping forward couldn't have better.
Demps scored 23 points with eight assists and McIntosh finished with 20 points and six rebounds as Northwestern snapped a five-game losing streak with an 82-58 win over Minnesota on Thursday night.
The backcourt tandem played a key role in sparking a Northwestern perimeter shooting attack that hit four of its first five 3-point field goals. Demps and McIntosh combined for seven of the Wildcats' 12 3-pointers while only committing two turnovers at a time when the Wildcats needed a boost of confidence.
"I just thought they had a great command of the game tonight," Collins said.
Coming off a stretch of four straight Top 25 opponents -- all Northwestern losses -- Demps and McIntosh sparked Northwestern, which never trailed and then used a pivotal 8-0 run at the end of the first half to build a 14-point halftime lead.
"It's nice when we're both clicking together," McIntosh said. "Unfortunately, throughout this year, either I've been going and he hasn't played as well as he could or it's been the other way around. It was nice to have a night when we were both clicking on all cylinders."
Northwestern shot 61.5 percent from the field in the second half to maintain its lead. Minnesota, meanwhile, never got into any sort of rhythm offensively and remains winless in Big Ten play.
Jordan Murphy scored 14 points and Nate Mason finished with eight for Minnesota (6-17, 0-11), which lost for the 12th straight time dating back to Dec. 16 when the Gophers defeated Chicago State.
"We had looks and we couldn't make them," Minnesota coach Richard Pitino said. "We had times when we let it deflate us on the defensive end."
Collins came into his postgame press conference barely able to speak, partially blaming the tough stretch of losses his team had endured before Thursday's win. "I'm an emotional guy and I try to give my guys everything that I have. When you lose, you don't get a lot of lot of sleep so I think it's just the accumulation of being in the fight."
Minnesota: With their 11th straight Big Ten loss, the Gophers matched their worst conference start since the 1922-23 season. . . .The Gophers managed to connect on only 33 percent of their shots and struggled from 3-point range, finishing the loss 4 of 18 from beyond the arc.
Northwestern: With a pair of second-half assists, McIntosh broke the school's single-season assist record. McIntosh entered the game with 156 assists, one behind record holder Tim Doyle, who dished out 157 assists during the 2006-07 season. . . . The Wildcats completed their first season sweep of Minnesota since 2006.
Minnesota: Hosts Michigan on Wednesday.
Northwestern: Travels to Ohio State on Tuesday.
---
---