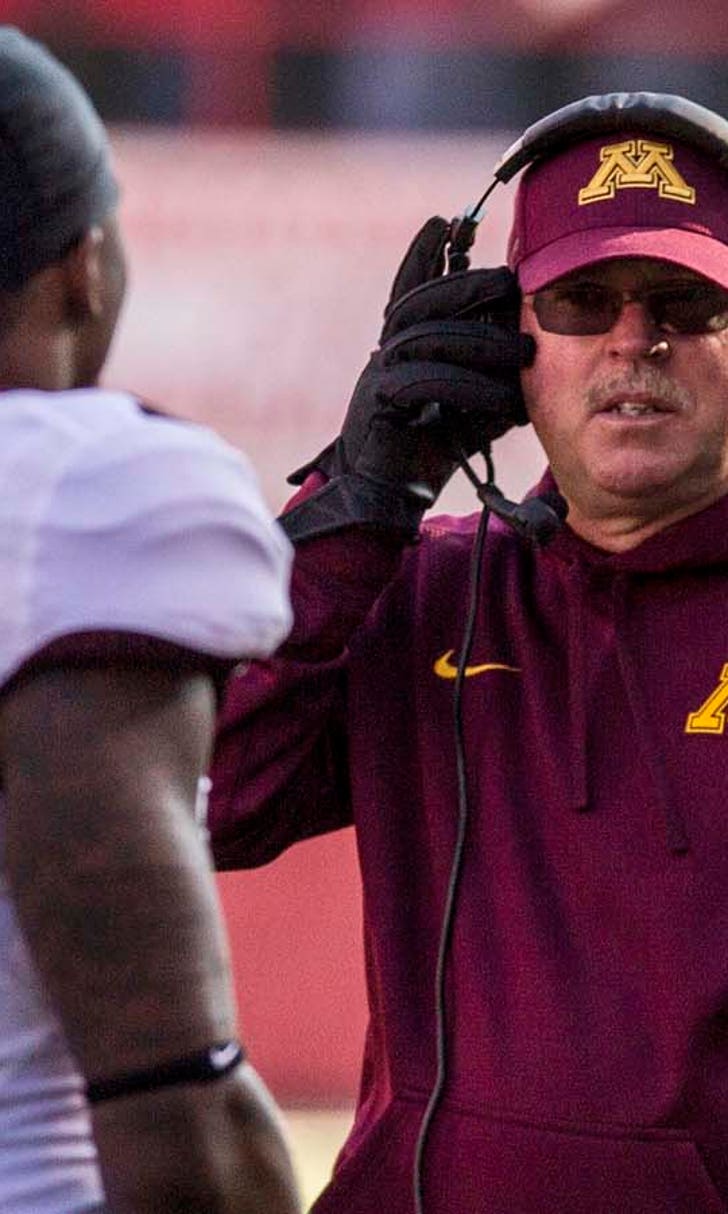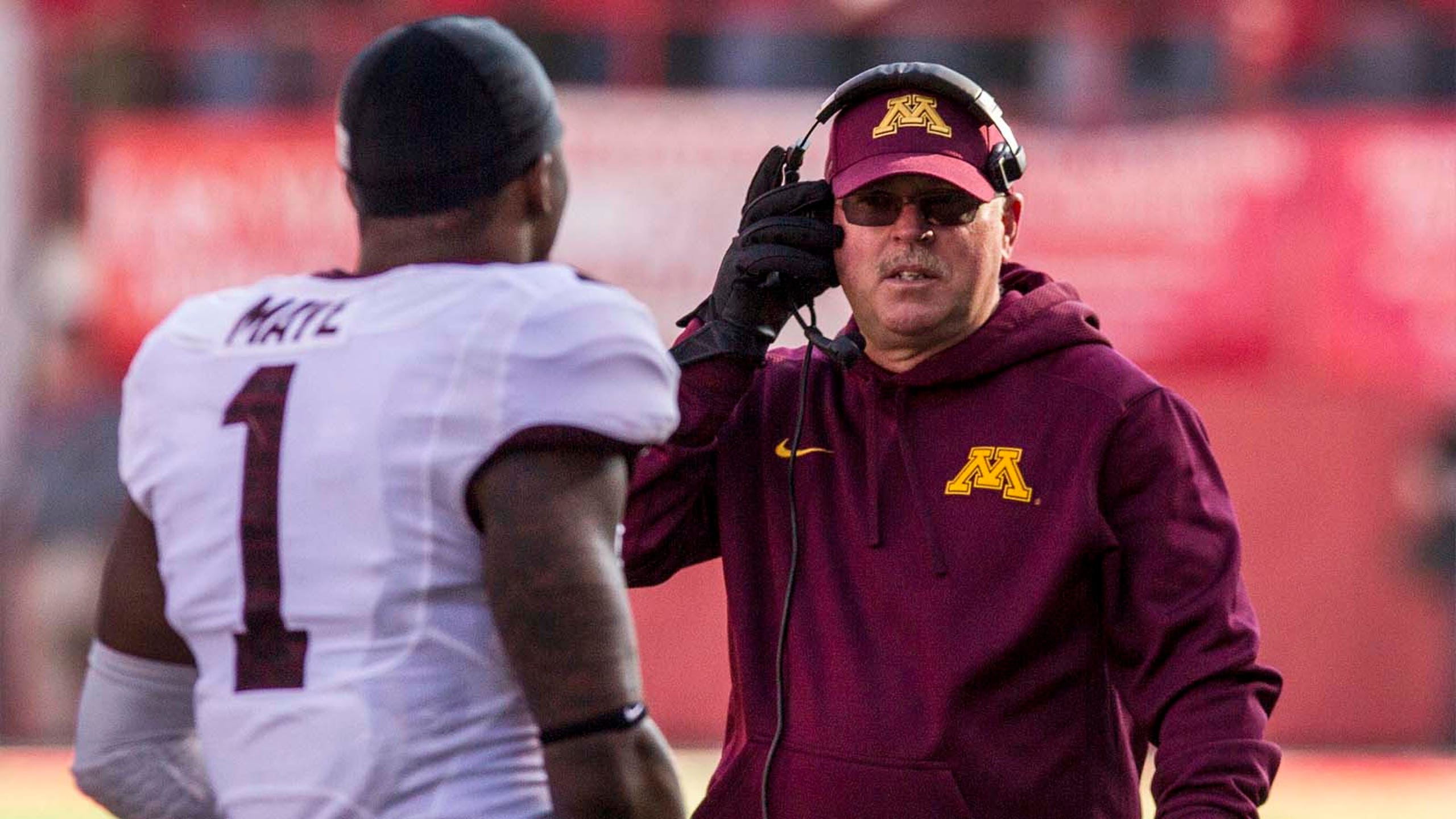 Gophers' goals in 2015: Beat Badgers, win division
BY foxsports • August 19, 2015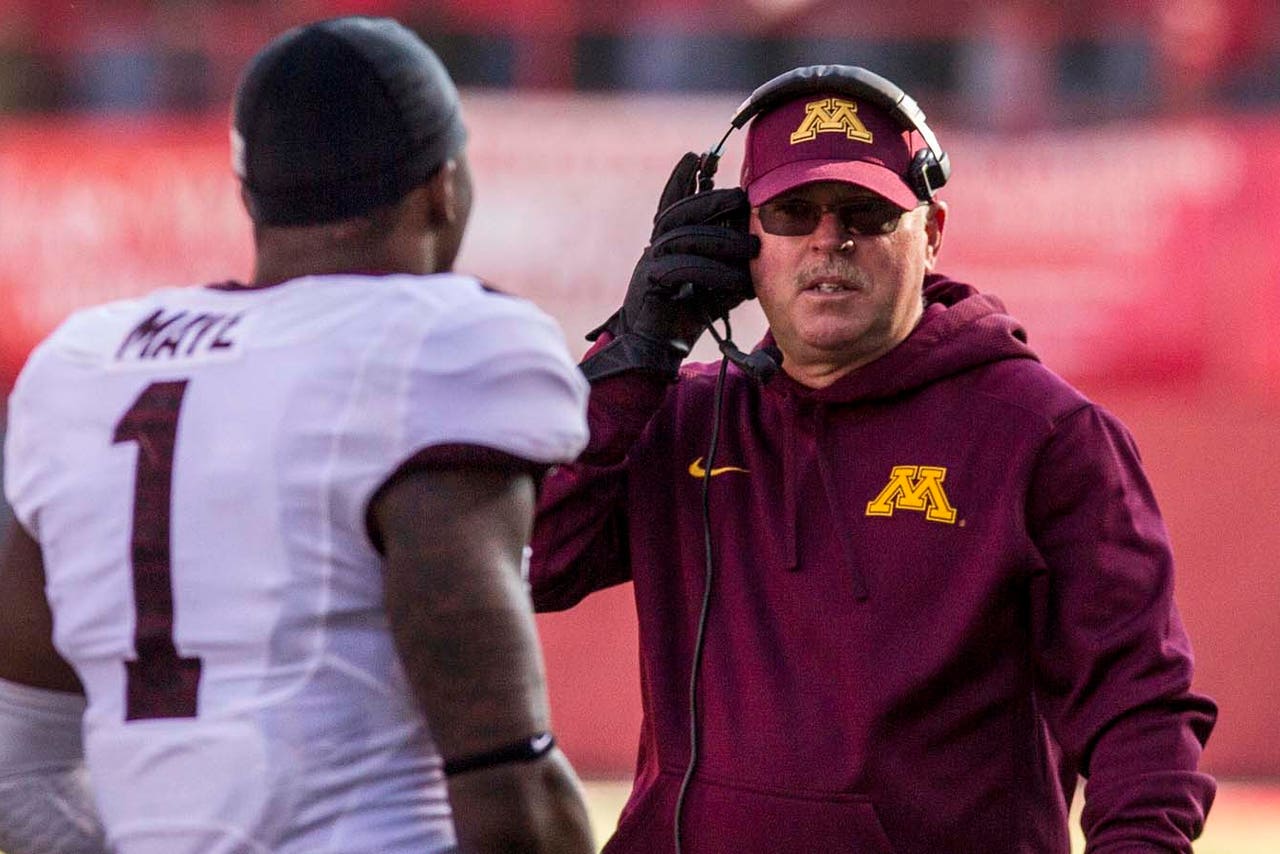 MINNEAPOLIS -- There's a significant new addition at Minnesota this season.
New hire? No. Most of coach Jerry Kill's staff has been together for decades. There's a fresh wave of talented recruits, too, but that's not the answer, either. This rookie has arrived in the form of heightened expectations, from both outside and inside the program.
Coming off a second consecutive 8-5 finish, including rare wins at Michigan and Nebraska last year, the Gophers have reached another pivotal point in their progress. Winning the Big Ten West Division, which would've happened in 2014 had they beaten Wisconsin, has become an attainable goal rather than a distant hope.
Repossessing Paul Bunyan's Axe from the Badgers would be the next step.
"Everybody in our state is getting tired of it. The number one question I get in the state when I go out and talk is, 'We've got three trophies, but where is the Axe?'" Kill said.
Here are some key angles to know about Minnesota this season:
SCHEDULE SURVIVAL
With quarterback Trevone Boykin among 10 returning starters on an offense that made TCU the second-highest scoring team in the FBS last year with an average of 46.5 points per game, the Gophers will have their hands more than full on Sept. 3. The buzz has been building for months toward this nationally televised Thursday night game against the Horned Frogs, who will be highly ranked coming to TCF Bank Stadium.
"It's a statement game, and I know a lot of people out there are going to see what Minnesota is about based off this opening game," cornerback Briean Boddy-Calhoun said. "So it's definitely a different feel. It's been different all offseason."
There are some other obvious obstacles facing the Gophers this year. They play Sept. 12 at Colorado State, which went 10-3 last season, and Nov. 7 at defending national champion Ohio State. Nebraska, Michigan and Wisconsin all visit.
"Our schedule is very difficult. Everybody knows that. Our kids know that. Our coaches know that," Kill said. "But we've got a good football team, too. We've got to get a few holes plugged, but we're looking forward to it."
FILLING THOSE HOLES
The Gophers had four players drafted by NFL teams, the most by the program since 2006. In addition to tight end Maxx Williams (Baltimore), linebacker Damien Wilson (Dallas), running back David Cobb (Tennessee) and safety Cedric Thompson (Miami), wide receiver Isaac Fruechte signed with his home-state team and went to training camp with the Vikings.
Cobb racked up 1,626 yards and 13 touchdowns rushing in 2014, but Williams will likely be missed the most. He was by far Mitch Leidner's favorite target, with 36 receptions that were twice as much as the next receiver, Fruechte. Eight of Leidner's 11 touchdown tosses went to Williams.
Four sophomores are in the mix as Minnesota searches for its next pass-catching tight end: Duke Anyanwu, Brandon Lingen, Noah Scarver and Nate Wozniak. Lincoln Plsek is the primary blocking tight end.
"Think the biggest thing, replacing Maxx, is his hands. That's the hardest thing," Kill said. "You don't get very many people that have the hands that that kid had, and so we'll have to disperse the ball a little bit differently."
RUNNERS, WHO'S BACK?
Rodrick Williams has the experience and size in the competition to take Cobb's carries. Berkley Edwards has the speed. Then there's freshman Rodney Smith, a redshirt last year. True freshman Shannon Brooks is getting opportunities, too. The Gophers were satisfied enough with the backfield depth that touted freshman Jeff Jones shifted to wide receiver for now.
GROWTH POTENTIAL
Wilson and Thompson were the team's top two tacklers in 2014. Half of the starting defensive line is also gone. That's all, though. The defense that ranked third in the Big Ten in takeaways, sixth in points allowed and seventh in yards allowed has room to be even better, with cornerbacks Boddy-Calhoun and Eric Murray, defensive end Theiren Cockran and linebacker De'Vondre Campbell comprising the core.
GUTTER BALLS
Going bowling hasn't been a successful activity for the Gophers under Kill, who is 0-3 in postseason games at Minnesota. In fact, the Gophers are on a seven-game bowl losing skid, having last won the 2004 Music City Bowl over Alabama.
---
---